I am a really big fan of mixing modern and vintage clothing all into one look. I am sure you have already noticed that about me if you regularly follow my blog. Now that the cool weather is here I can pile on the layers of modern and vintage and be perfectly dressed for autumn.
When I find a really great vintage piece to add to my closet I am so excited and I think I may even do a little happy dance. LOL! Not everyday do I find a perfect vintage piece that is my style and in my size! This vest was one of those pieces and it works beautifully with my collection of clothes. I think it added so much to this outfit!
The 2 randomly drawn Winners of my Stella & Dot Giveaway are:
Canadian Giveaway Winner – Alison Hutchinson
International Giveaway Winner – Yvonne Shields
Congratulations to the Winners! I will be having another Giveaway in the next few weeks so stay tuned for more details!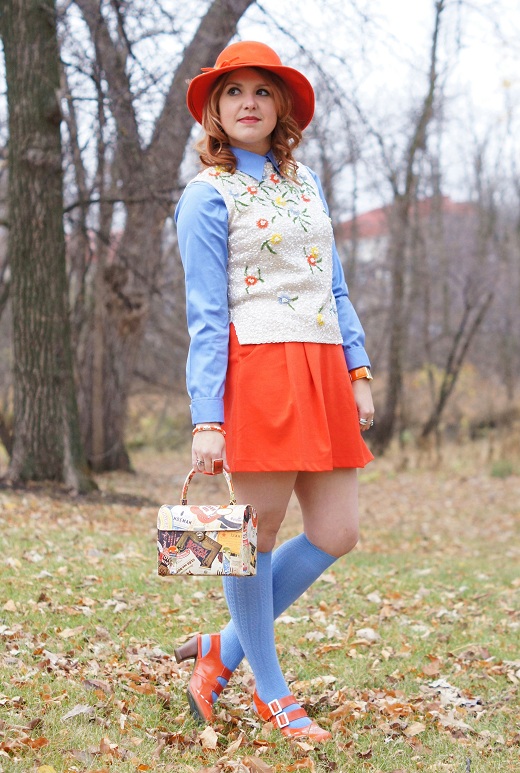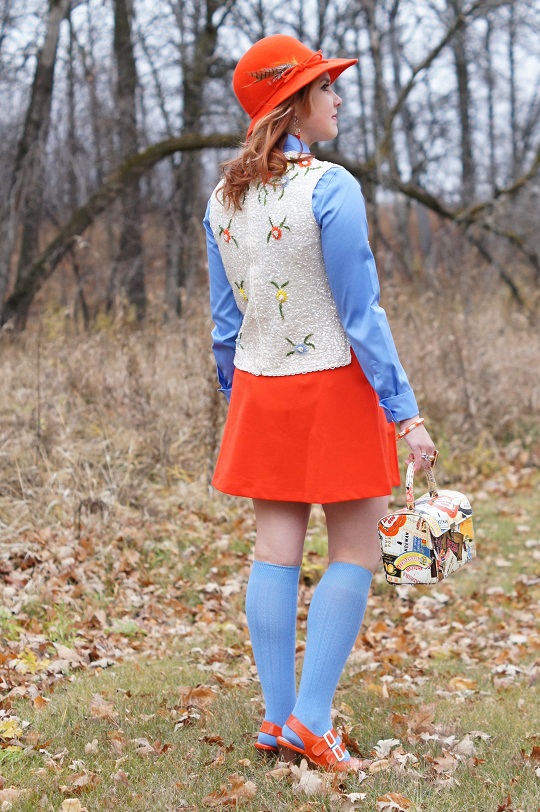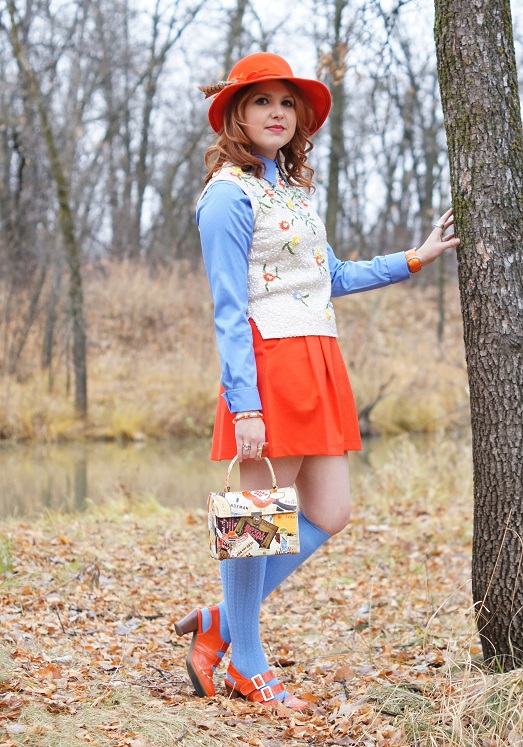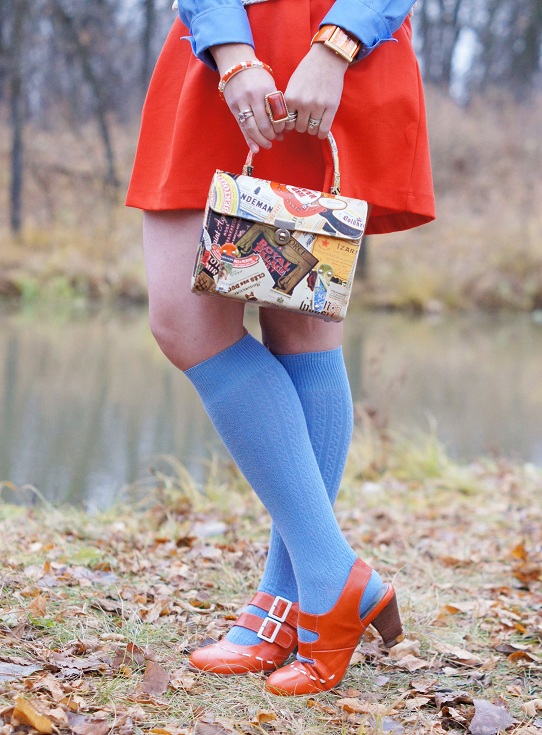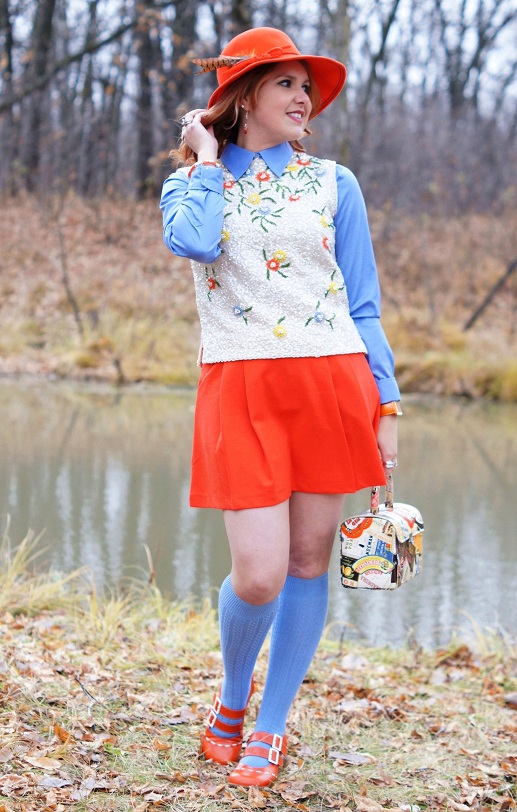 Blouse – Hudson Room
Beaded Vest – Vintage
Skirt – Gap
Hat – Vintage
Socks – Forever 21
Handbag – Vintage
Earrings – Deanne Watson Jewelry
Bangle – Avon
Watch – Joan Rivers
Ring – Forever 21
Shoes – Fluevog (Fiorenza)