I am always interested in learning about new fashion collaborations as they are always so creative and unique. I was emailed about a collection that involved the collaboration of Stephen Wong and Kirk Pickersgrill the talented Canadian design duo behind the Greta Constatine label and 5 Gum. I was really intrigued as a partnership between a fashion label and a gum company is not a typical collaboration that you see everyday so I knew it had to be good. The collection is called 5 Black Collection and it consists of a 10 piece capsule collection that really takes 'Stimulates Your Senses' to a whole new level!
I had the opportunity to ask a few questions to Stephen and Kirk about the 5 Black Collection. Check out the interview below!
Question
Coming up with new looks and designs must be difficult as you are always trying to achieve something better. How did you come up with these fantastic designs that are bold and feminine all at the same time?
Stephen: We design many collections each year, so with each new piece you challenge yourself. It's not so much about creating something new each season, but helping see the collection pick up where the last ended. doing so keeps our brand consistent and relevant. To keep each season unique, we also strive to experiment and expand on one particular idea or unique technique.
Question
I just love the iridescent fabric that you used in making these pieces; it is just the right amount of color and shimmer all in one. How did you decide on using this stunning lurex fabric?
Kirk: In the early design stages, we sourced a technical woven fabrication that appeared to change color depending on the lighting. It captured the futurism and bold character that define the 5 Black Collection.
Stephen: It's lurex but it's also an iridescent fabrication. It has two different colors of the lures woven in and it's backed onto a black fabric so the base is still black. It was perfect to use for the 5 Black Collection simply because the base is black, but the lurex is the colors of the 5 Gum.
Question
Fashion designers and a gum company is not a normal collaboration that you would see every day but it seemed to work so well here. What was your favorite part of this collaboration and would you like to do more unique collaborations like this in the future?
Kirk: Partnerships traditionally entail binding limitations. Yet, what made this work so well that the 5 Gum team didn't set any parameters. It was very much a blank canvas to create – something refreshing as partnerships rarely afford such freedom.
Stephen: The 5 Black Collection did not feel all too different to when we design our own collections. I think this was mostly because the essence of the 5 Gum band is very much in line with our own. Indeed, it's very important to partner with likeminded brands simply because it offers the consumer access and interaction that otherwise would not be possible. For us, Greta Constantine is much more than fashion. Each season, we're presenting a lifestyle, an aesthetic. With 5 Gum, we're sharing our vision with a wider, and in some respect, different customer than our collection traditionally communicates to.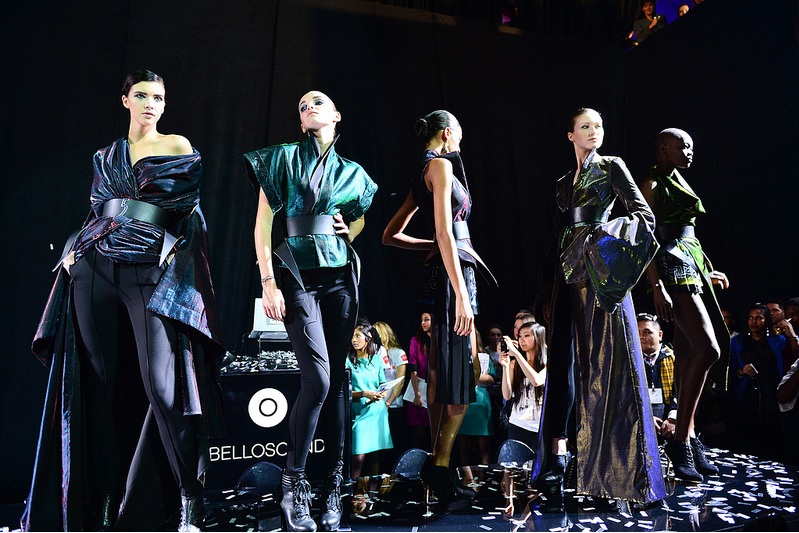 Photo Credit: George Pimentel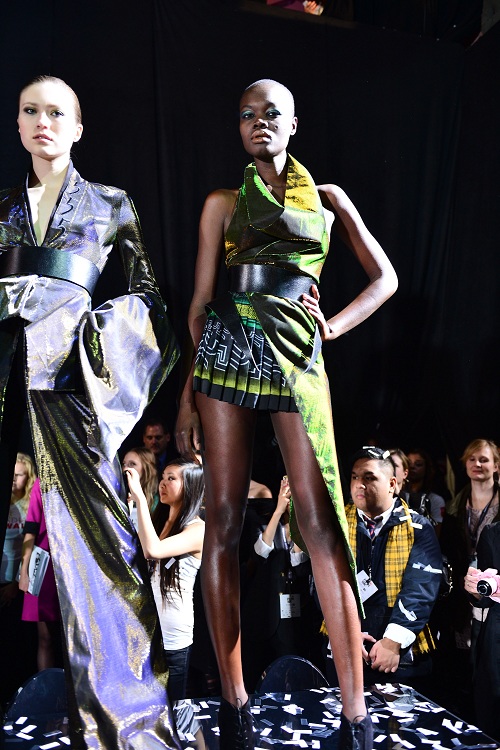 Photo Credit: George Pimentel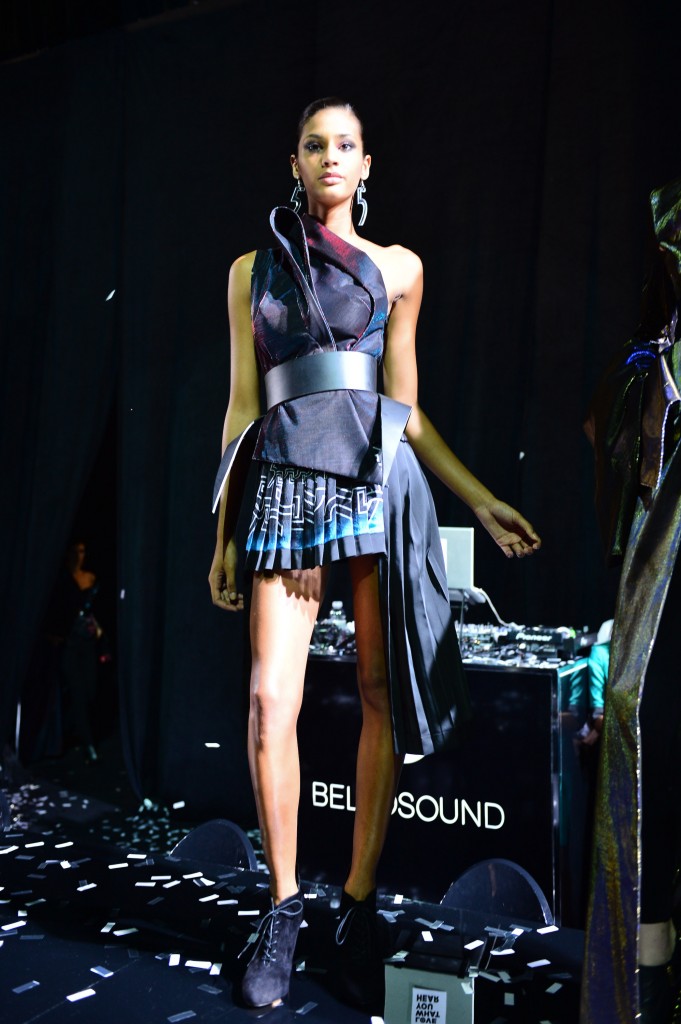 Photo Credit: George Pimentel
Photo Credit: Peter Tamlin