Colored pants are absolutely fabulous and these pants were something that I needed to have in my closet! I know most people don't think that yellow pants are a 'Must Have' but I certainly do. Yellow is one my favorite colors to wear in the spring and summer and I always find that yellow mixes so well with so many other colors! It is still quite cold here so these cropped length pants will have to be layered over boots until the warmer weather gets here. As you can see my feather obsession continues and I couldn't help but layer one of my feather shrugs over my leather jacket. I love to layer different fabrics and textures and I think this is a perfect combination!
The February Vedette Shapewear Giveaway Winners are:
Lara Takahashi
Marissa Poon
Szente Noemi
Congratulations to the Winners! Don't worry if you didn't win this time as I will be having another Vedette Shapewear Giveaway for March! Stay tuned for more details!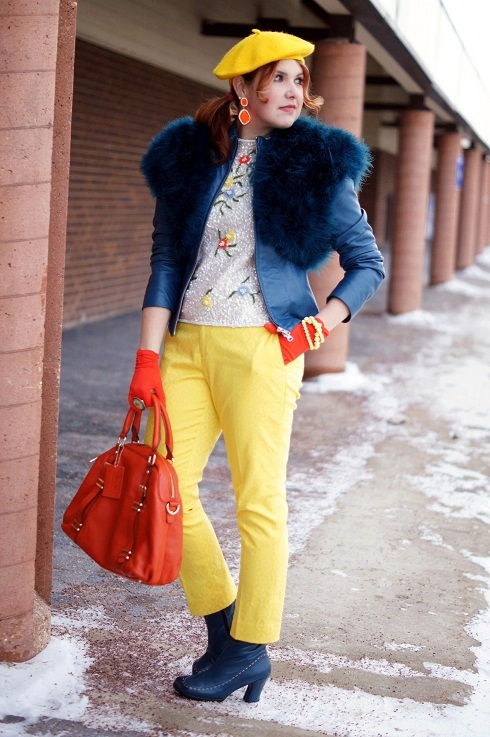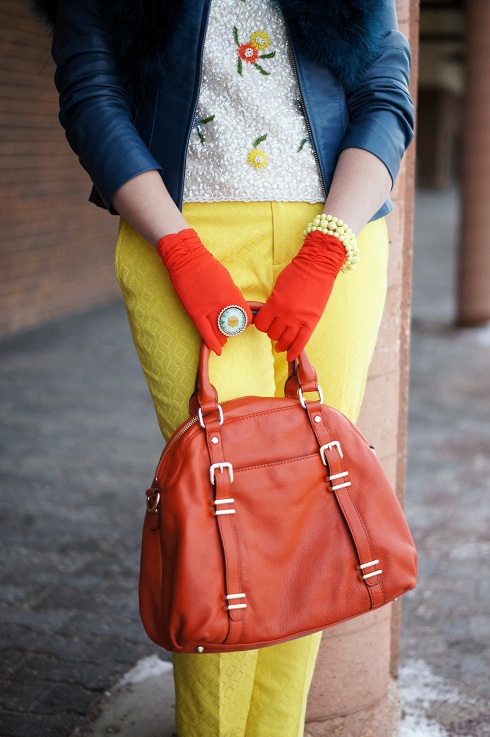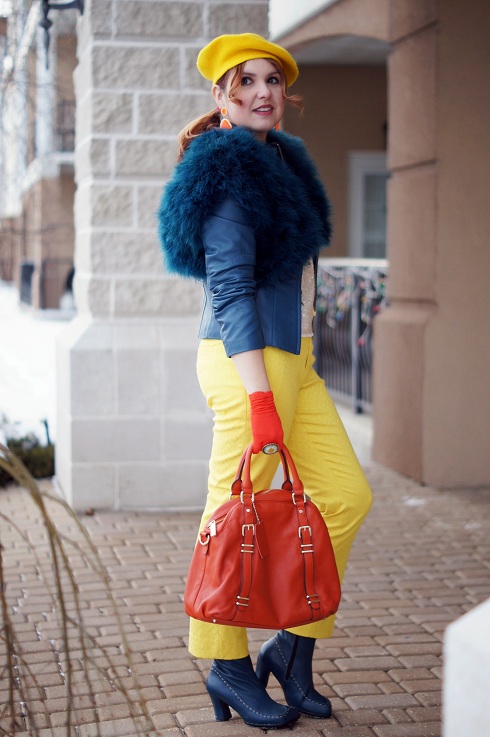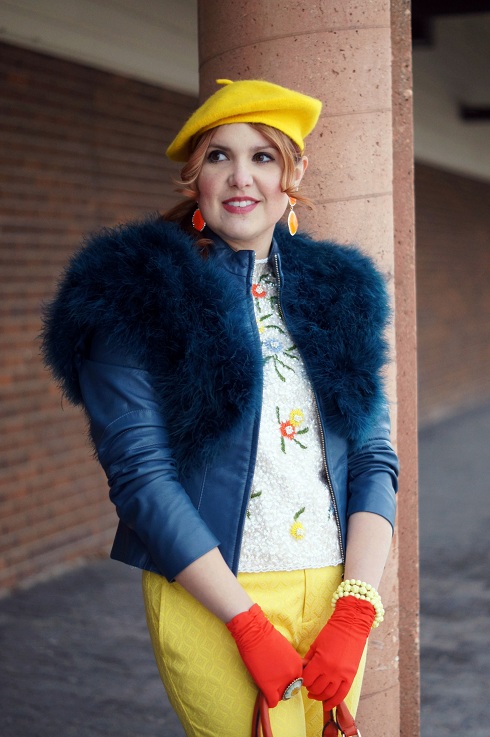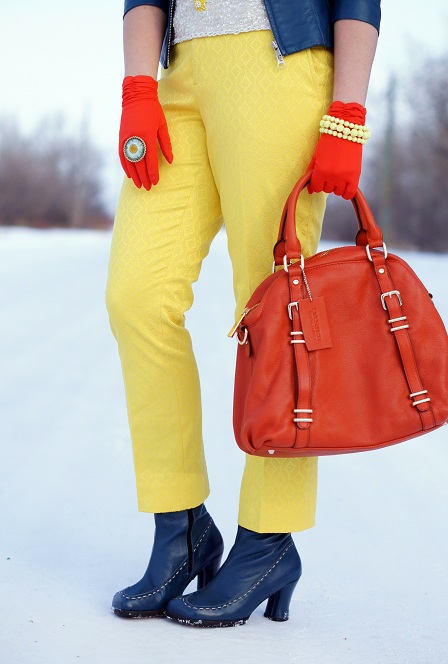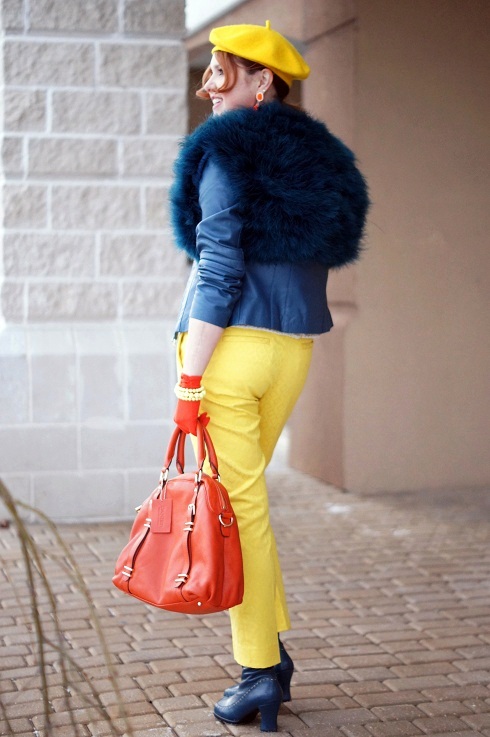 Feather shrug – Jessica @ Sears
Leather jacket – Danier Leather
Beaded top – Vintage
Pants – Banana Republic
Gloves – Vintage
Handbag – Danier Leather
Earrings – Winners
Beret hat – Ebay
Bracelets – Forever 21
Ring – Icing
Boots – Fluevog – samples – Hi Choice Hope