The weather has just started to cooperate here in Winnipeg so things like flowers and leaves on the trees are not quite blooming yet. The signs of spring are a little behind so I thought I would bring out some of my own by suiting up in flowers. I bought this outfit way back when there was still so much snow on the ground and I have been just dying to wear it. So here it is and can you believe this adorable suit is from Sears! I have really been noticing a huge improvement over the past little while there and have been impressed! I love when I find something great at an unexpected place, don't you?
The April Vedette Shapewear Giveaway Winner is: Coco from Coco et La vie en rose
Congratulations to the Winner! Don't worry if you didn't win this time as I will be having another Vedette Shapewear Giveaway in just a few weeks! Stay tuned for more details!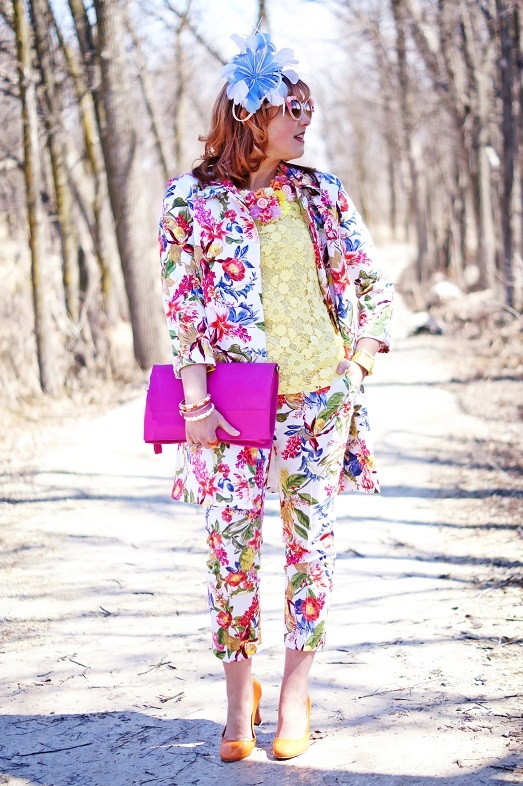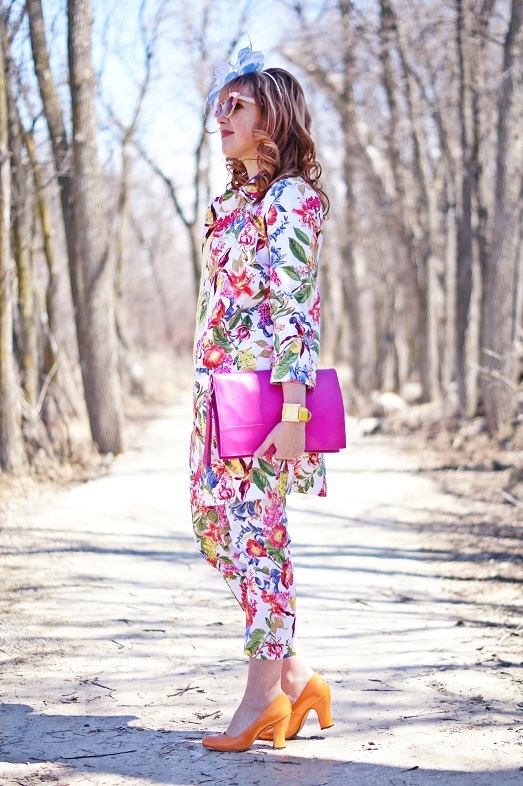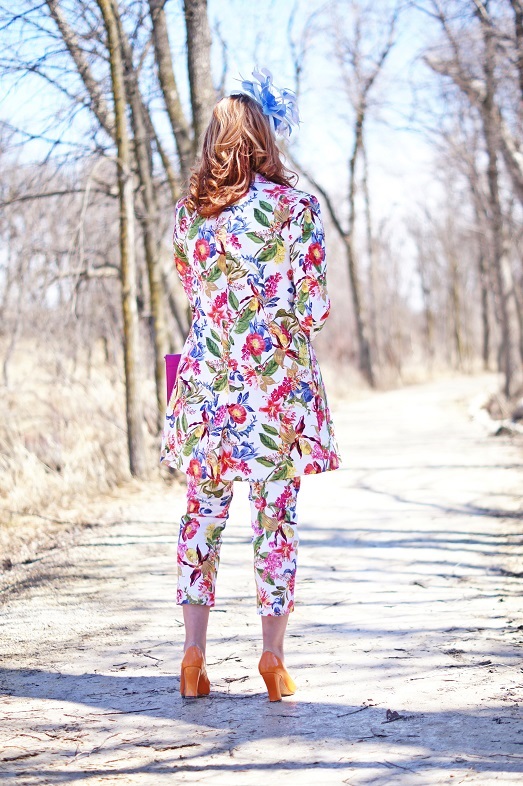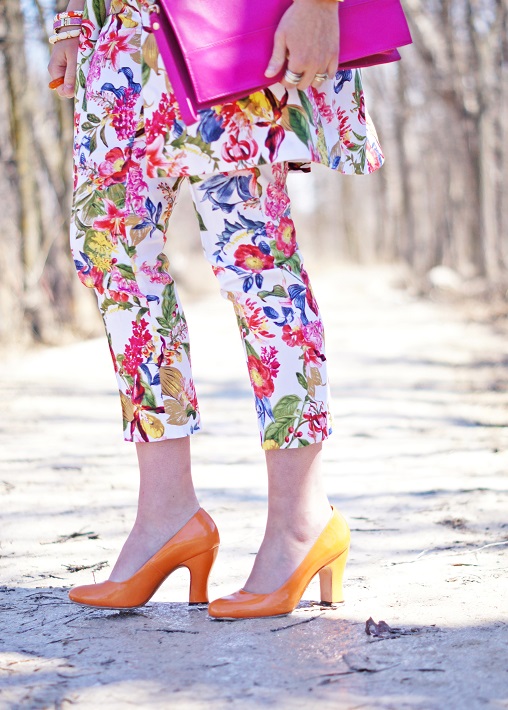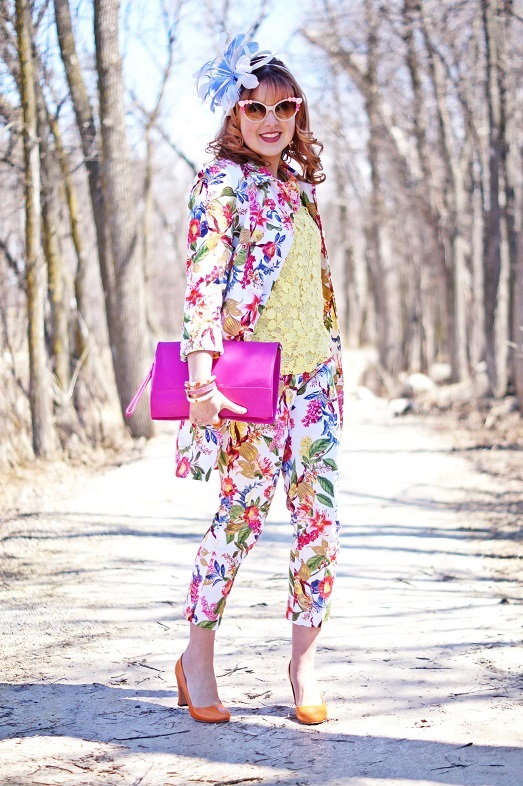 Coat – Jessica – Sears
Capris – Jessica – Sears
Top – Forever 21
Collar necklace – Icing
Fascinator – Jacques Vert – The Bay
Clutch – Danier
Bangles – Betsey Johnson – The Bay, Joan Rivers – The Shopping Channel, Avon
Ring – The Shopping Channel
Watch – Joan Rivers – The Shopping Channel
Sunglasses – Aldo
Shoes – Fluevog (Miracle Medugorje)