So I am a total sucker for prints but the palm tree print is one that I hadn't tried yet. I must say I had been a little scared of this print as I kind of thought of it as a print that was on boxy shaped fashions that old ladies used to wear on vacation. LOL! I saw a great short suit in InStyle magazine covered with the palm tree print and it looked pretty cute so I decided I was on the lookout for a piece with this print for myself. I was looking online and I came across these pants and it was instant love! The price was right too as I never want to spend too much money on trendy pieces that I know I won't be wearing forever. The wide leg fit makes these pants perfect for the upcoming summer weather!
What do you think of the palm tree print?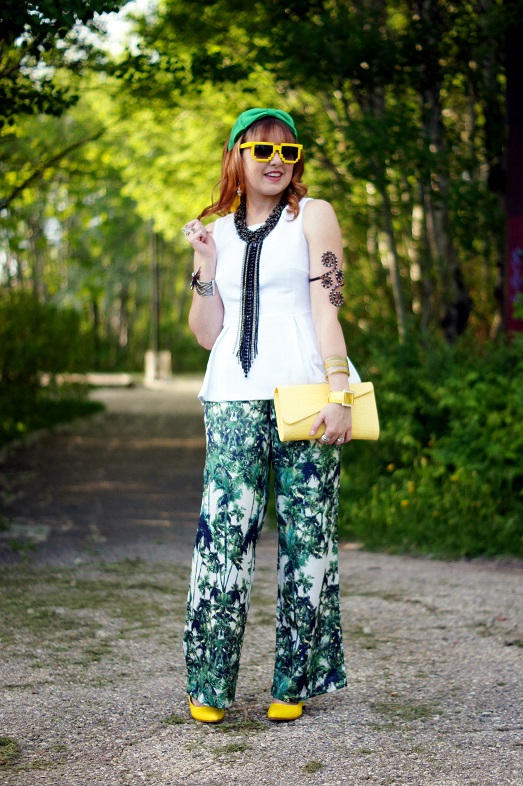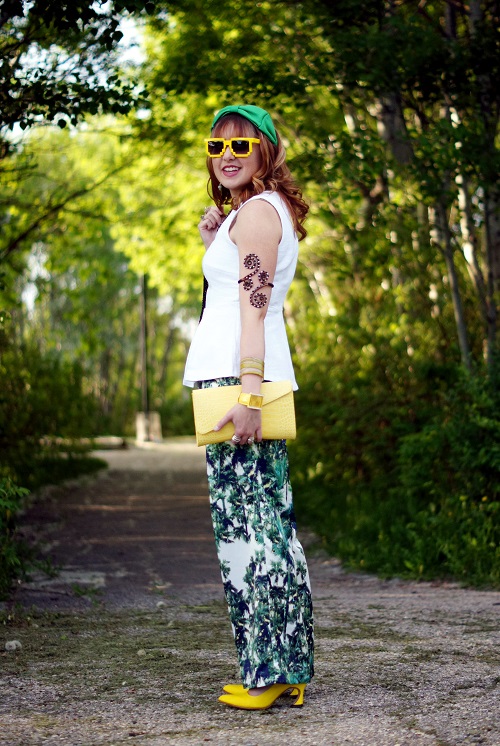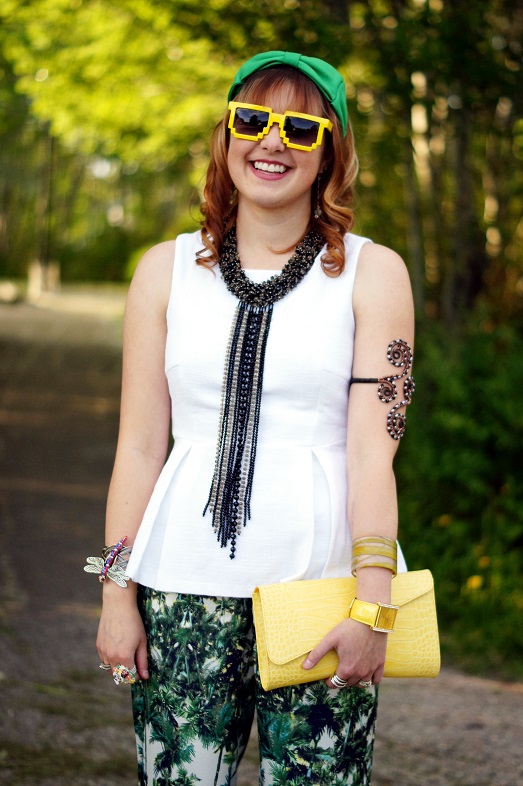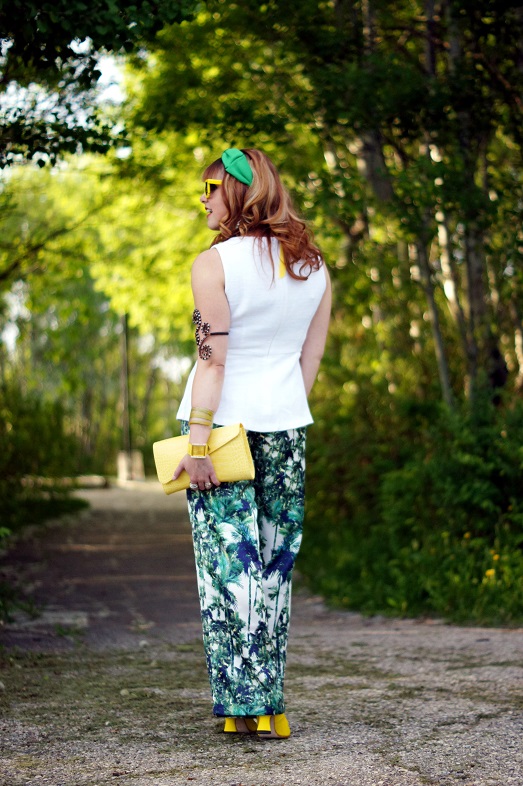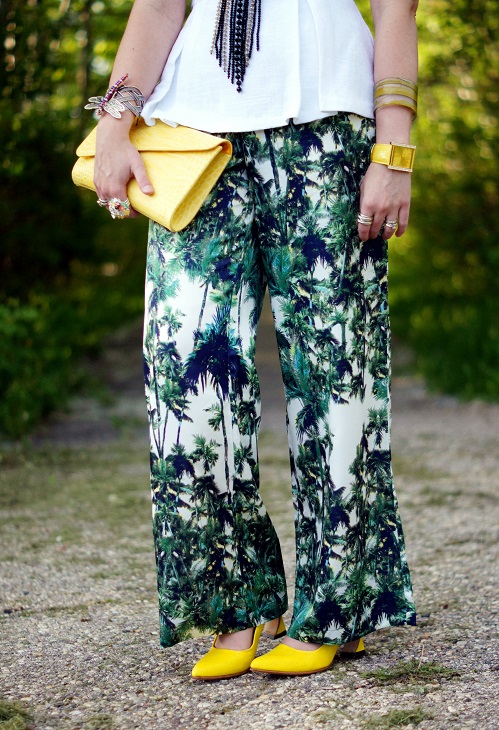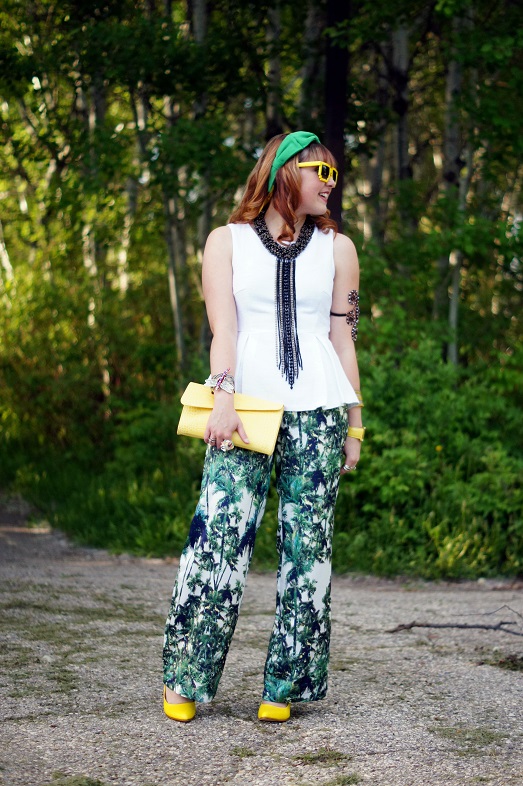 Top – Banana Republic
Pants – Forever 21
Necklace – Ottaviani Bijoux @ Winners
Armband – Local Designer @ Capucine – Dominican Republic
Dragonfly cuff – gift from Friend
Seaweed bangle – dconstruct
Watch – Joan Rivers @ The Shopping Channel
Ring – Icing
Clutch – Danier
Headband – Vintage @ The Ruby Slipper Vintage Shoppe
Sunglasses – Aldo
Shoes – Fluevog (Big Presense Desmond)
If any of you happen to be in Winnipeg on June 12, 2013 there is an open house event for some fantastic jewelry!
dconstruct is an awesome jewelry company and I am happy to be collaborating with them as I love their work! (I am wearing one of their bangles in this post!)
Here is the info for the event:
What: dconstruct Open House Event
When: June 12, 2013, 7-10 pm
Location: 71 Burnett Ave. – Unit F (towards back of parking lot), Winnipeg, MB, R2G 1B9
I will be posting more about dconstruct very soon on my blog!