Color is a very important part of my everyday fashion. While most people feel most comfortable in black I feel most comfortable in an outfit full of color.
The color orange is one of my favorites and that is why I chose to wear it today! This color has a happy vibe to it and it puts a smile on my face when I wear it. Orange may not be a color for you but I am sure you can appreciate it when you see someone on the street wearing an amazing orange outfit.
I was interested to find out that before the color orange was simply named orange it was just referred to as 'yellow-red'. The color was then named after the appearance of the ripe orange fruit.
There are so many different shades of orange but I think this outfit is the perfect shade for summer, warm and cheerful!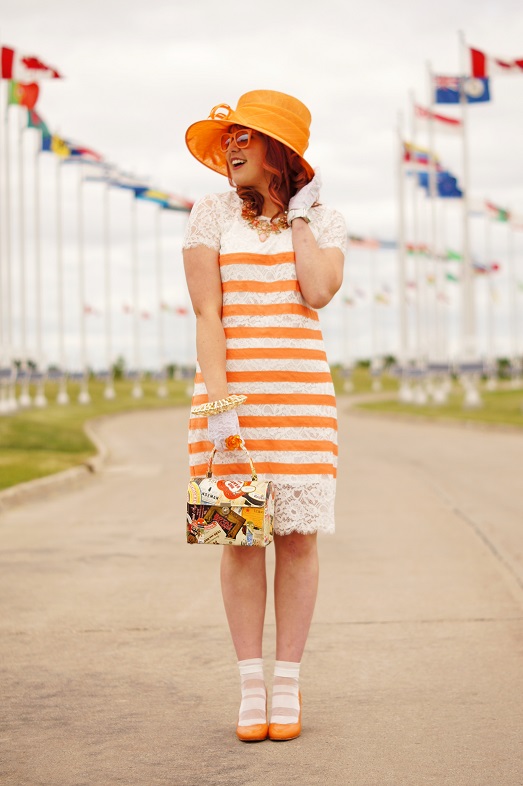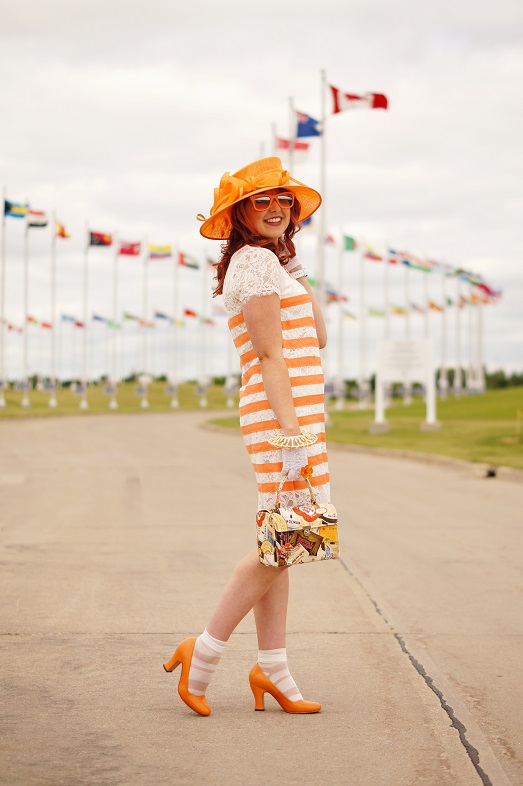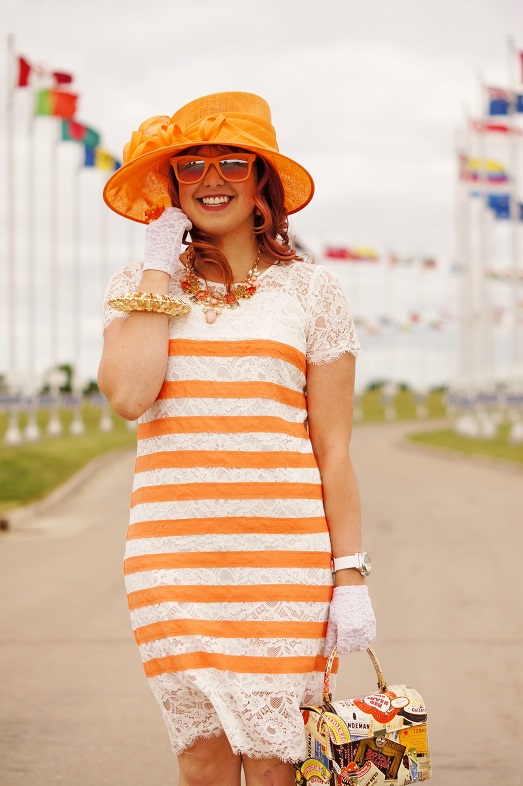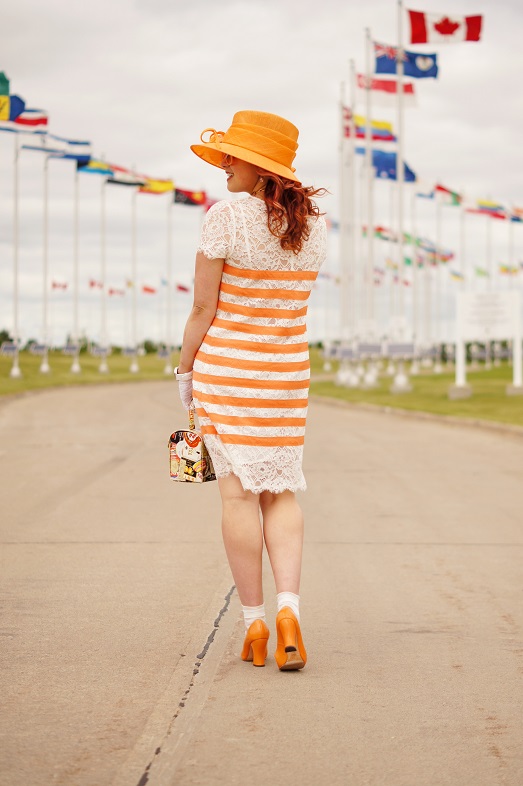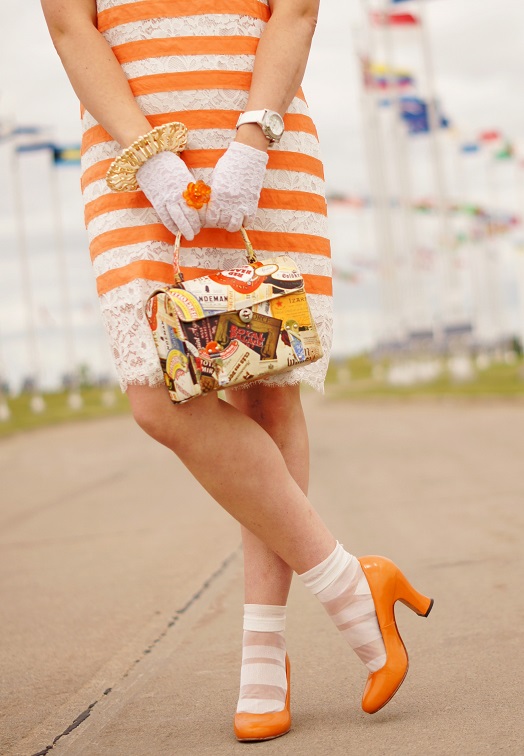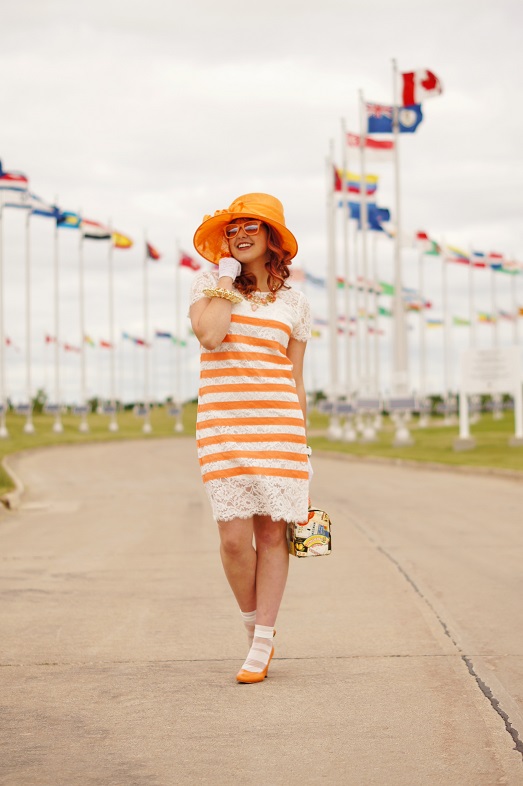 Dress – BCBG Max Azria
Necklace – Natasha @ Winners
Hat – Deborah Fashions @ Ebay
Handbag – Vintage @ Rhymes with Orange
Bracelet – Sears
Watch – Marc by Marc Jacobs @ TJ Maxx
Gloves – Vintage @ Ebay
Ring – Icing
Sunglasses – Forever 21
Socks – Forever 21
Shoes – Fluevog – Miracle Medugorje