Don't we all love to buy things that help out the environment? Well I really wanted to tell you about a company that I recently collaborated with called dconstruct. Click here to visit their website. This is not just any regular jewelry company, dconstruct makes eco-friendly pieces. Every piece is made from recycled resin consisting of at least 40% pre-consumer recycled material. This means that they make their products from materials that would otherwise end up in our landfills such as sky lights, store fixtures and vending machine covers. dconstruct uses really cool materials in their resin pieces such as banana fibre, seaweed, leaves, bamboo and other really unique things that you have never seen before in jewelry.
Here are a few of my picks to check out on the dconstruct website:
Bramble Flower Cuff, Seaweed Earrings, Fossil Leaf Necklace
Wearing dconstruct jewelry is a great way to help out the environment and the bonus is you will look really good doing it! dconstruct ships worldwide and their pieces are very affordable! I know once you check out the dconstruct website you will want to get at least one piece for yourself!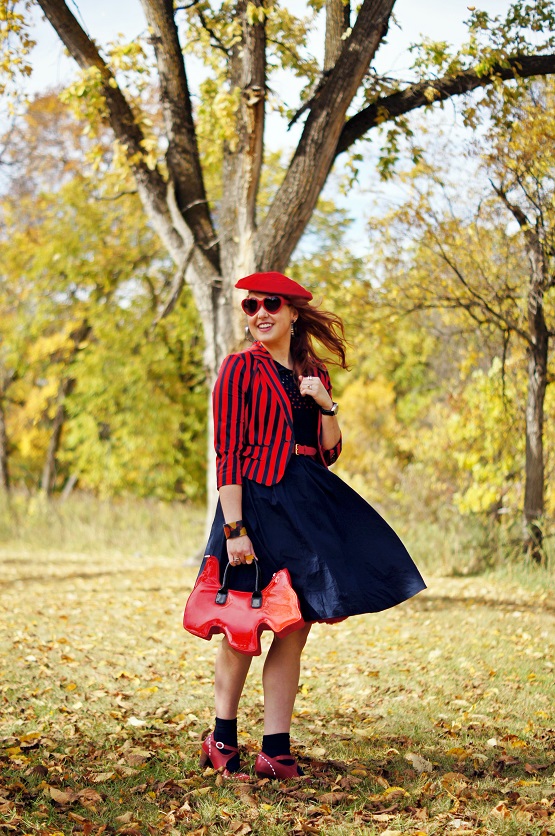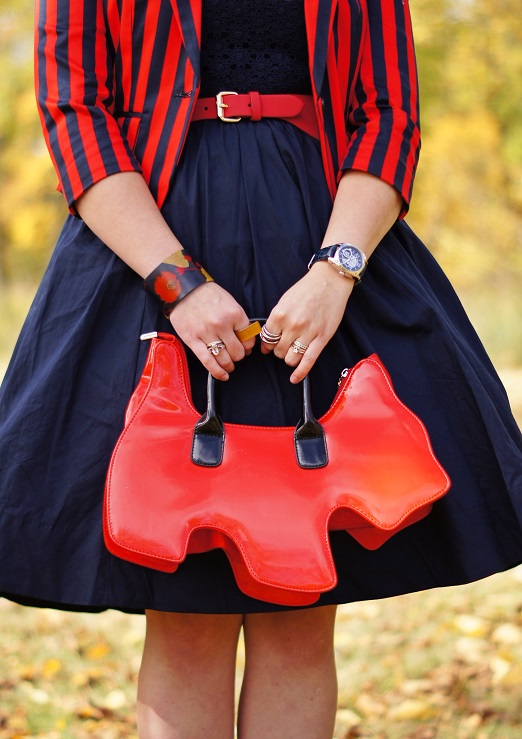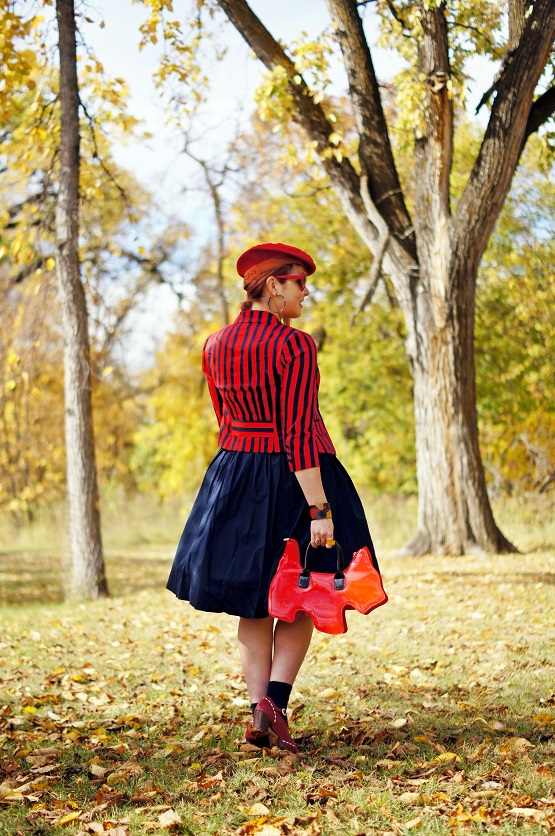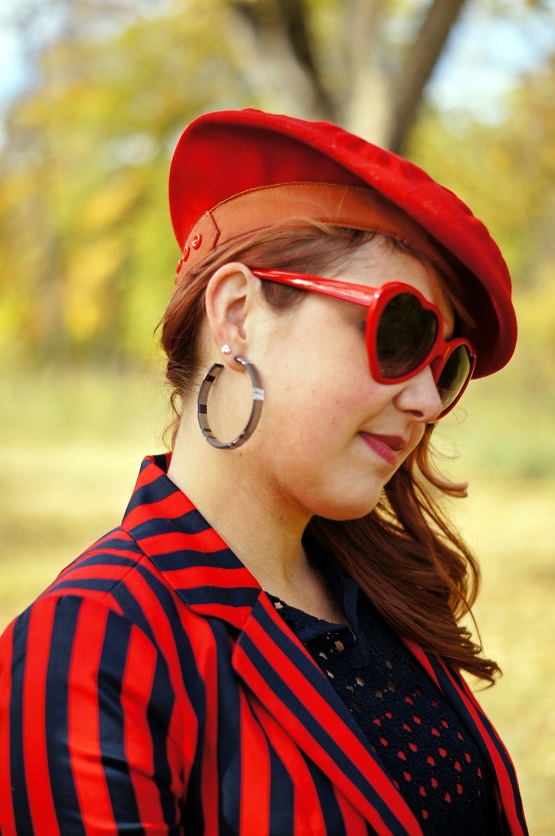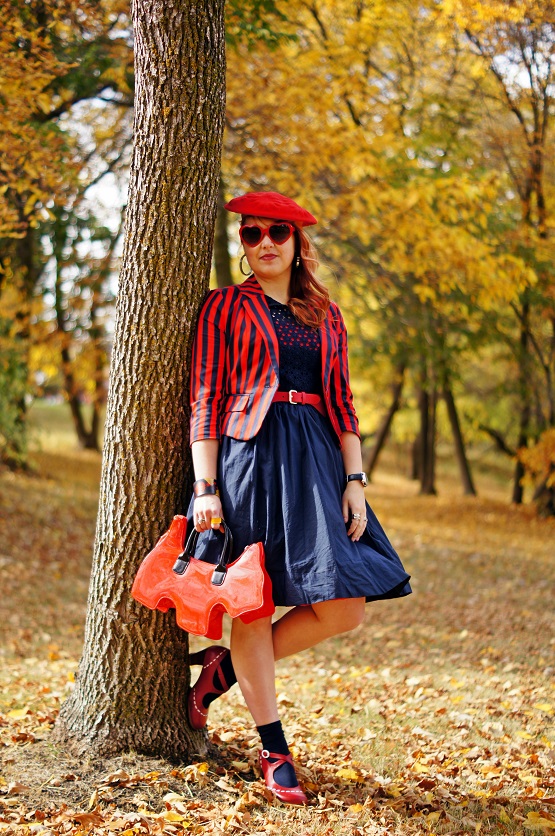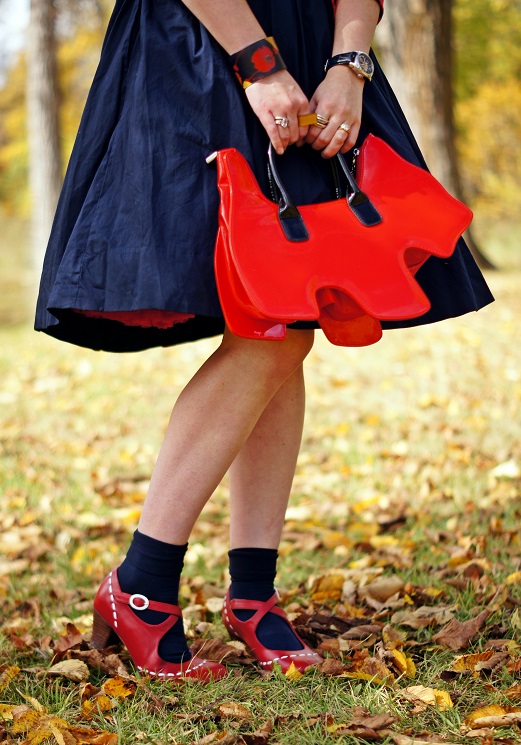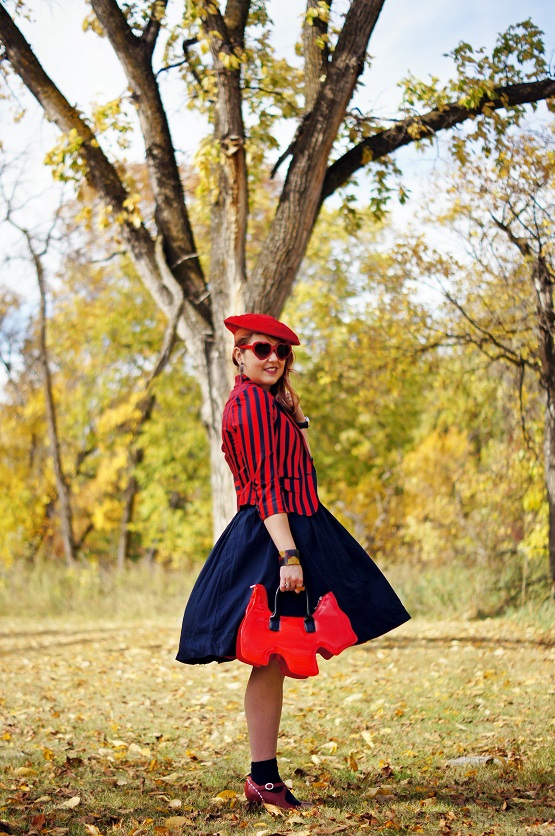 Flower cuff bracelet – dconstuct (click here to buy bracelet)
Golden ring – dconstruct (click here to buy ring)
Electra Silver hoop earrings – dconstruct (click here to buy earrings)
Blazer – Forever 21
Dress – Joe Fresh
Handbag – Amliya @ The Shops of St. Andrews (local boutique)
Hat – Vintage @ The Ruby Slipper Vintage Shoppe
Sunglasses – Ardene
Watch – Tommy Hilfiger @ Winners
Socks – Jessica @ Sears
Shoes – Fluevog Limited Edition Operetta Malibran