I am guessing from my outfit pictures below that you can see I am not in Winnipeg, Manitoba, Canada anymore! There would never be any mountains like these around. It is pretty much as flat as the eye can see in Winnipeg!
These beautiful pictures were taken in Scotland as we are here on a trip right now. Scotland is a place that my husband and I really wanted to visit in our life. There is no direct flight from Winnipeg so we had to catch a few connection flights and about 19 hours later we were here. The time difference is 6 hours ahead and driving on the other side of the road is a little scary! 🙂 Other than getting used to those two things it is fantastic and the weather is almost the same as back at home right now.
Packing for me is always difficult as I want to take my entire closet with me but that is just unrealistic! I decided to bring only one coat with me as coats are bulky to pack and so I chose this beautiful leather trench coat. It has been perfect to layer over my outfits to keep me warm and the best part is the sleeves zip off completely so I can choose to wear it as a coat, a dress or a vest! How cool is that?
We took a beautiful drive along the same highway that some of the scenes from the last James Bond movie 'Skyfall' were filmed and it was breathtaking so I stopped for some outfit photos. With a background like this who could resist!
We are having a wonderful time seeing and exploring new places. I am excited to be taking a trip up to Loch Ness this week. Maybe I'll even get to see 'Nessie' 🙂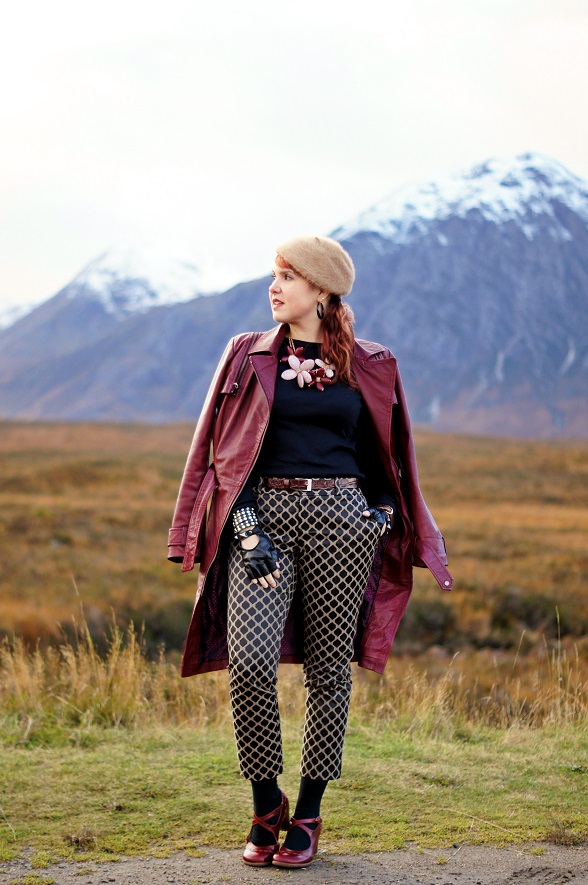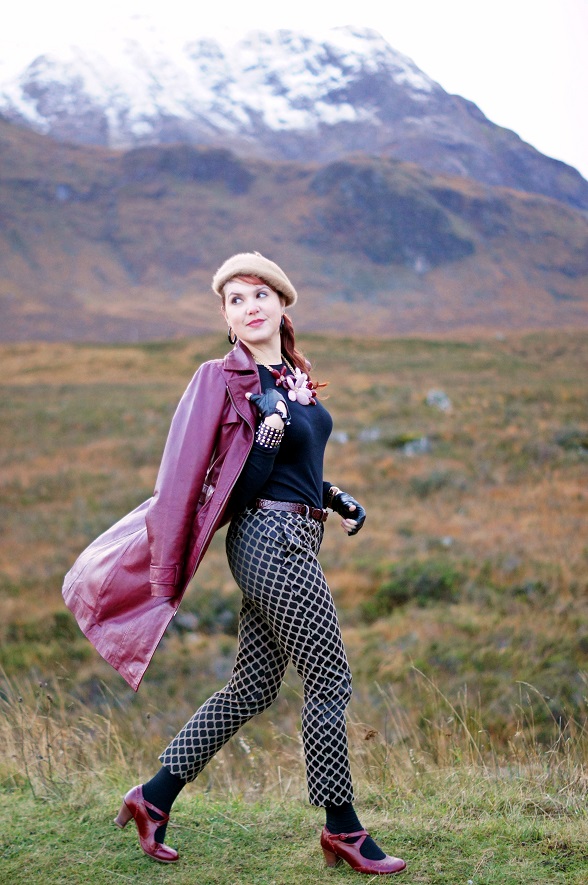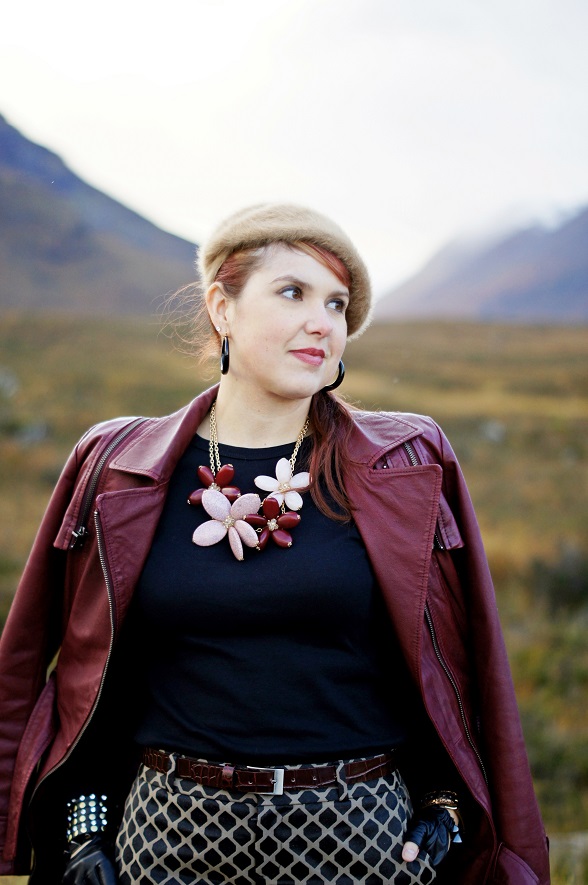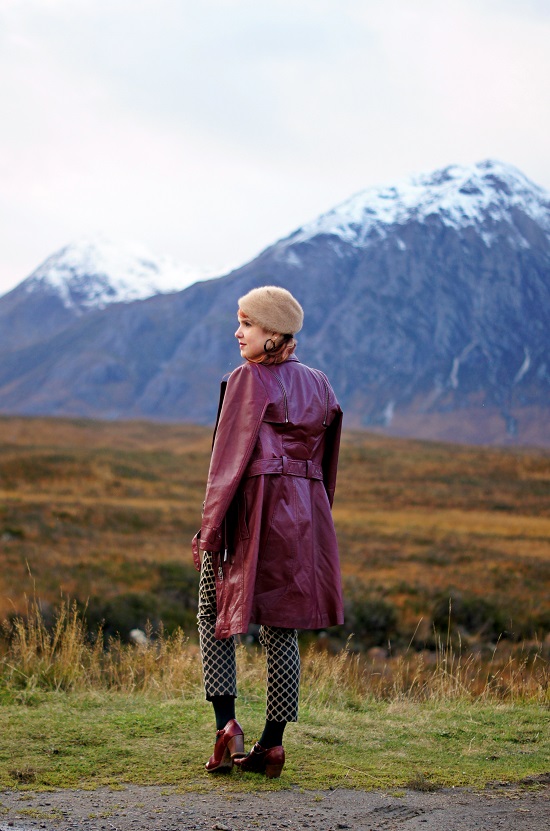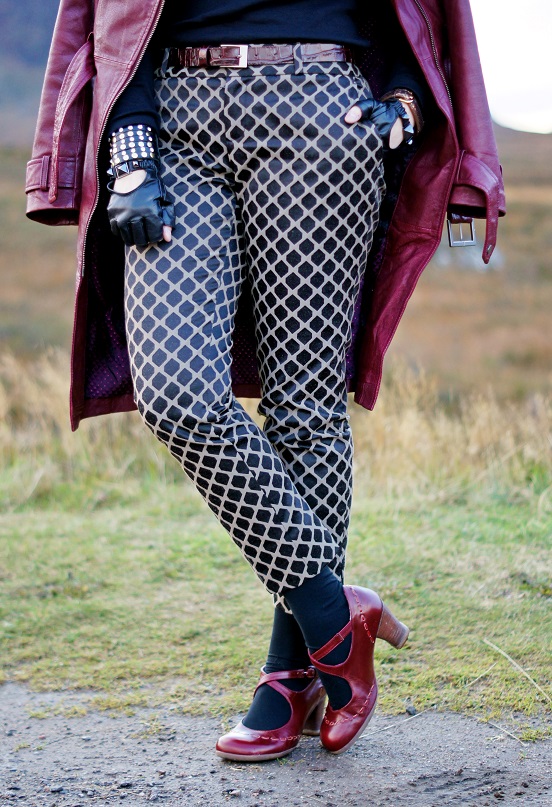 Coat – Danier Leather
Top – Joe Fresh
Necklace – Le Chateau
Pants – Banana Republic
Belt – Danier Leather
Gloves – Juicy Couture
Bracelet – Winners
Watch – Joan Rivers @ The Shopping Channel
Earrings – Joan Rivers @ The Shopping Channel
Hat – Ardene
Shoes – Fluevog (Operetta Malibran)