I have been dying to wear this beautiful black and white striped skirt ever since the moment I bought it a few months back. As soon as I saw it I was picturing all the great outfits I could create, but once I actually started styling it nothing seemed to work quite right for me. Most times my outfits are quite extravagant and so I decided to make this one just a little simpler (well simpler for me anyway!) by adding just a red knit turtleneck. Wearing black, white and red is such a classic combination and I knew it would be be perfect!
For the second part of my Vedette Shapewear challenge every month I have to wear my shapewear as an innerwear piece and show how it works under an outfit. I chose to wear the Ines bodysuit (click here to see the Ines) as my innerwear piece this month. This bodysuit is a fantastic shaping piece and my favorite part about it is that it is completely seamless underneath a thin knit turtleneck. I usually have the bumps from my bra straps that show through my clothing. Sometimes that can totally ruin an outfit but with this piece there is no bumps, only a completely smooth finish. This bodysuit is so simple and sweet that it could definitely be worn as a top too!
If you would like to win a piece of Vedette Shapewear for yourself check out my last blog click here for all the details on how to enter! Contest closes February 1, 2014!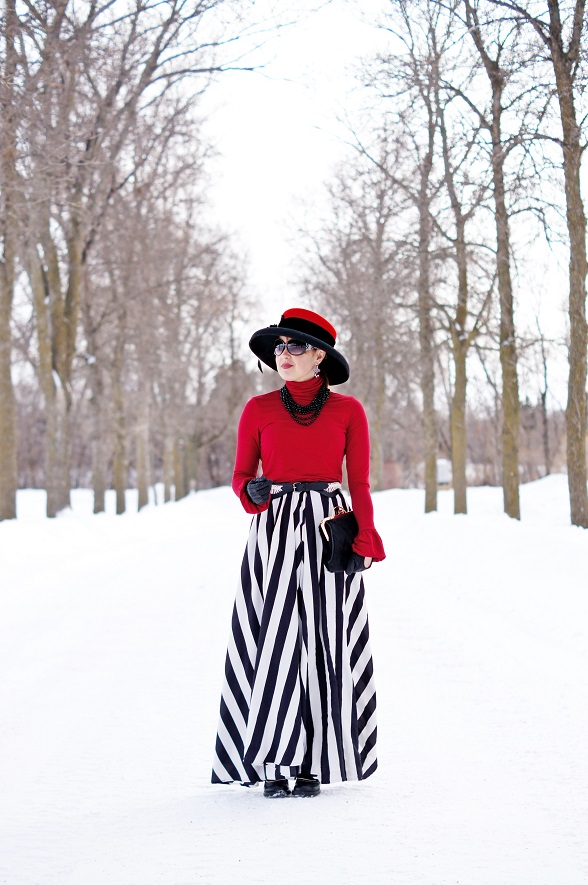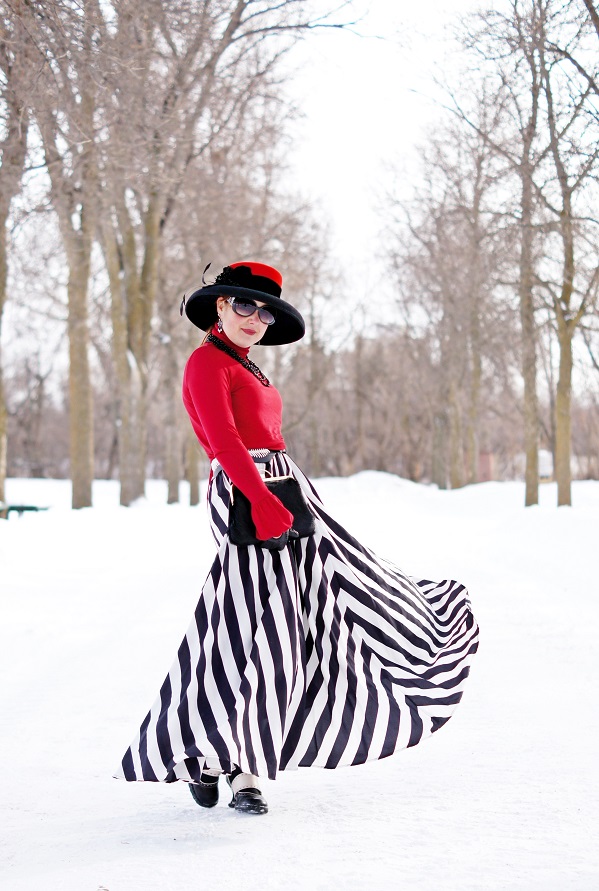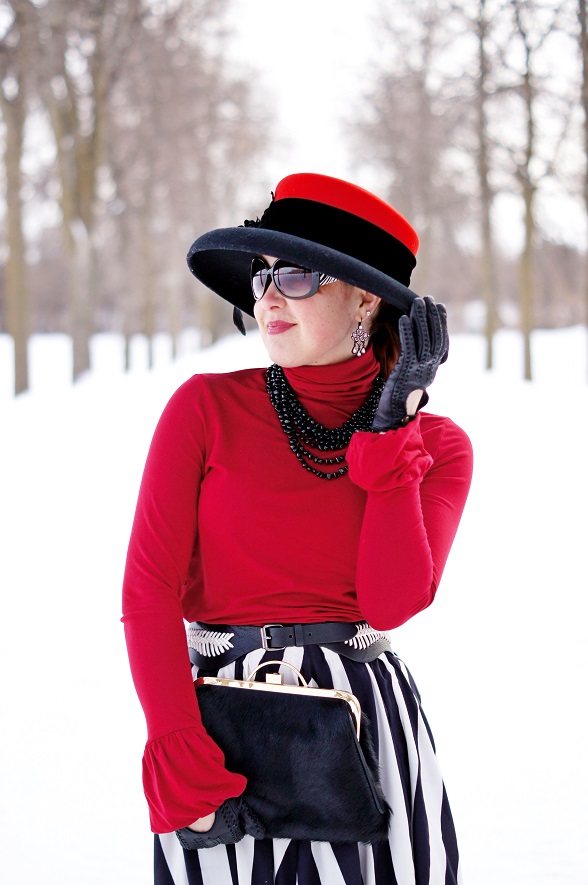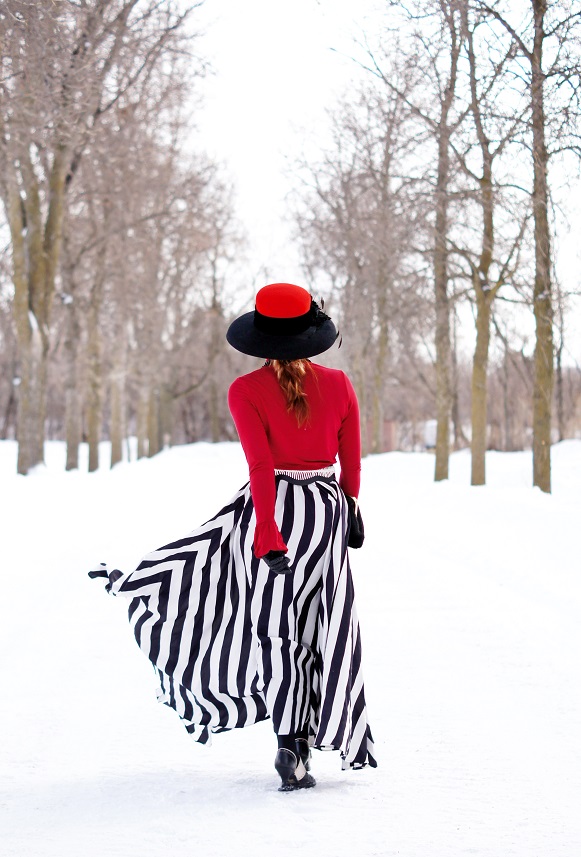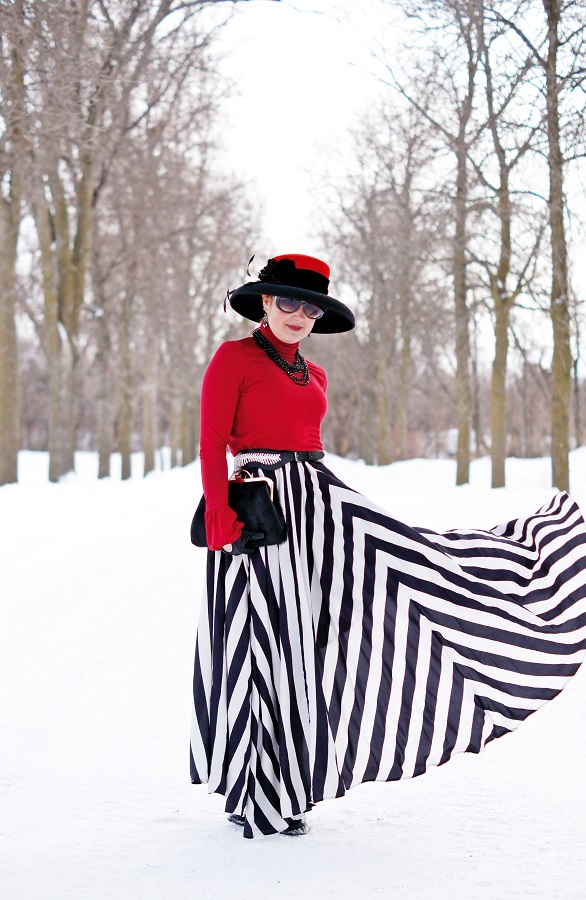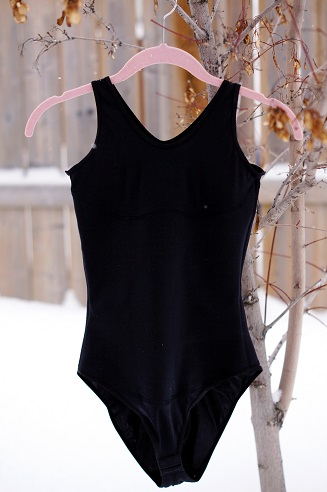 Bodysuit – Vedette Shapewear – Ines
Turtleneck – Conrad C @ Sears
Skirt – Mix Nouveau New York @ Burlington Coat Factory
Belt – BCBG Max Azria
Hat – Toucan Collection @ Local Boutique – Madison Lane
Sunglasses – Ardene
Earrings – Joan Rivers @ The Shopping Channel
Necklace – Silver By Sajen @ The Shopping Channel
Clutch – Bodhi Handbags
Gloves – Danier Leather
Shoes – John Fluevog – Mini Zaza