Sorry for the long absence! I was away on holidays in Las Vegas and the days there were so jam packed with fun activities that I didn't have a chance to post. I will be posting an outfit from my amazing trip really soon!
I can honestly say that this winter feels like the longest and worst ever. The temperature has been so cold everyday and if the isn't like minus a million then it is snowing and blowing like crazy! Taking my blog photos outside this winter has been quite the challenge! I know most people are feeling the same way I am about the weather! I am so looking forward to spring but that is quite some time away from now, Sigh! So to battle this cold snowy weather a beautiful warm coat is a must for me! The oversized coat trend is one that I have been loving for awhile but finding the right one for me was difficult. So many of them looked frumpy and just plain sloppy on my petite frame but this lime green one was love at first sight for me. This coat was just right as the color and the fit were perfect! I say if you have to wear a coat then it should be one that makes you look feel great! Stay warm everyone!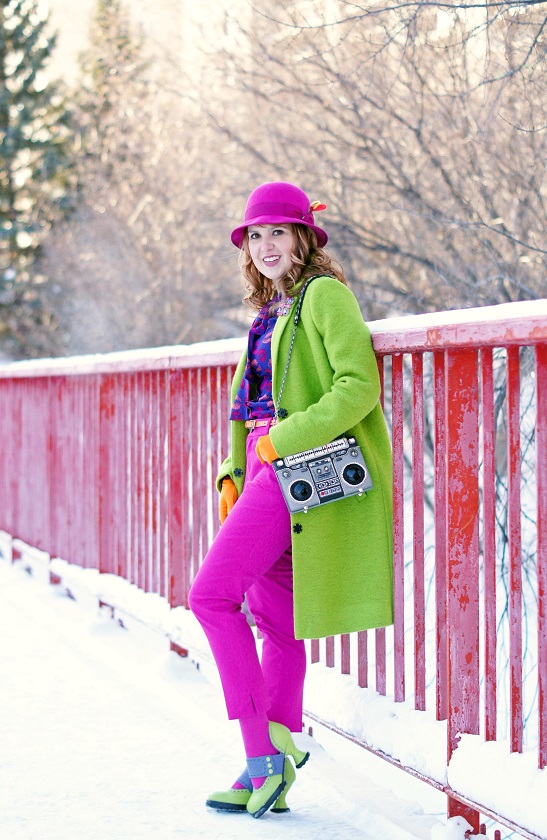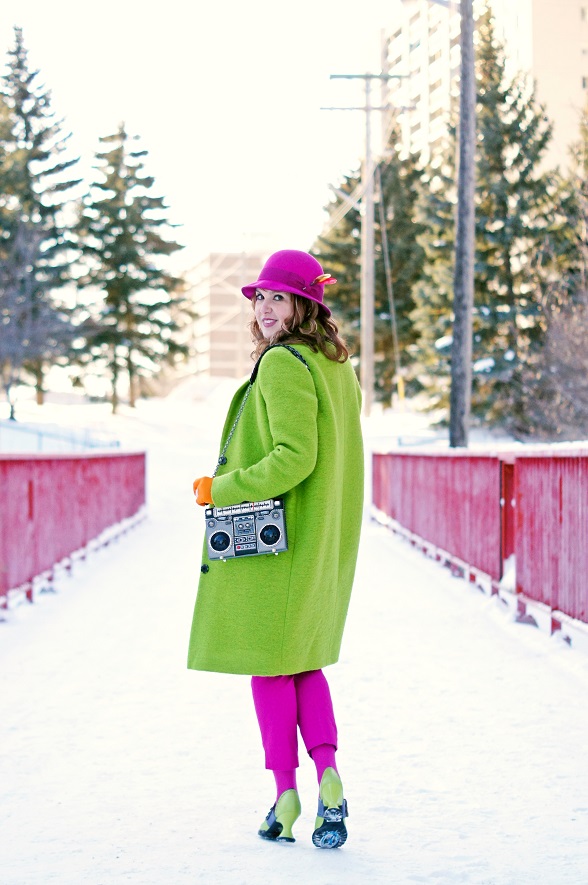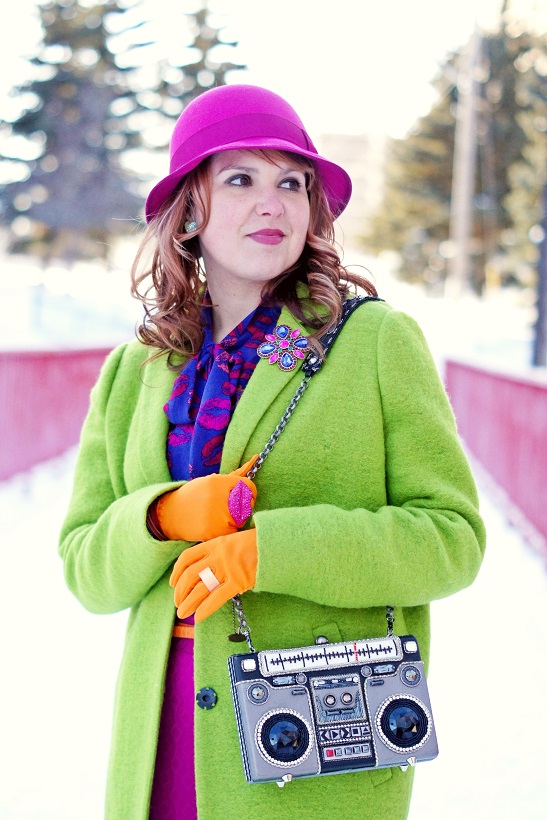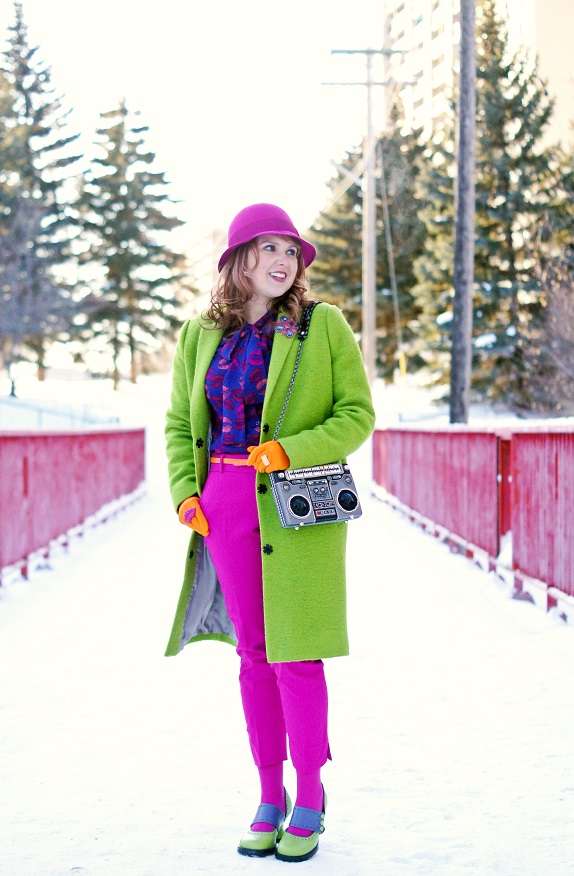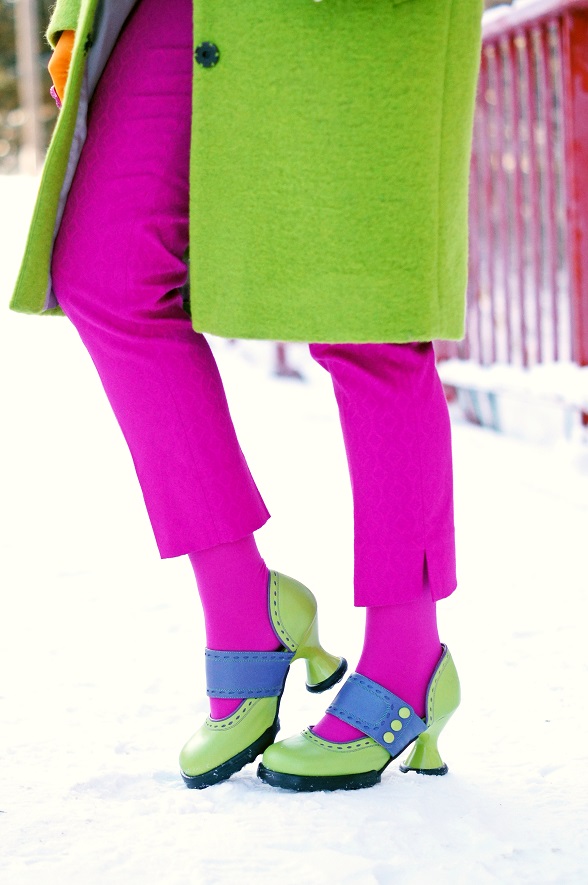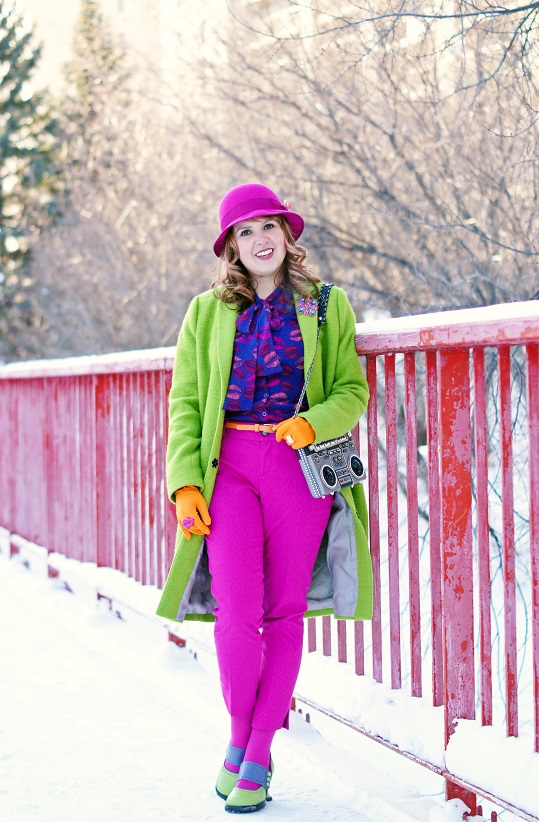 Coat – Topshop
Brooch – Forever 21
Boom box Handbag – Mary Frances –Tuned In
Blouse – Forever 21
Pants – Banana Republic
Belt – Danier leather
Hat – San Diego Hat co.
Gloves – Vintage @ Rhymes with Orange
Ring – dconstruct
Lip ring – Icing
Socks – Winners
Shoes – John Fluevog – Mini Zaza