Wearing unique and fun footwear is something that I can't get enough of and I love finding something that I have never seen before. I guess this blog post is kind of like a second part to a blog I posted earlier this month about the special moccasins I had specially made for me by Julie Pedersen. When I visited her to pick out the design and colors for my moccasins I noticed that she made spats too. Spats are awesome as they are just like decorations for your feet. They zip on and off so easily and you can wear them over any pair of shoes of boots that you already own. I had to have a pair made for me as they make such a fun addition to any outfit. I started out by wearing all burgundy and then added the yellow spats over my shoes and they truly put a smile on my face. I accented them by adding a few more pieces of yellow and the whole outfit popped!
Do you have something that you put on and it makes your whole outfit pop? I would love to hear about it!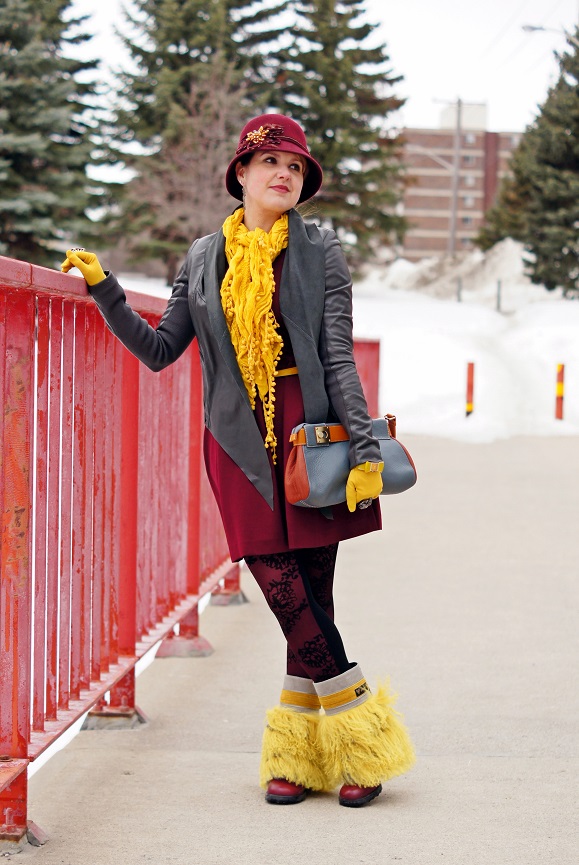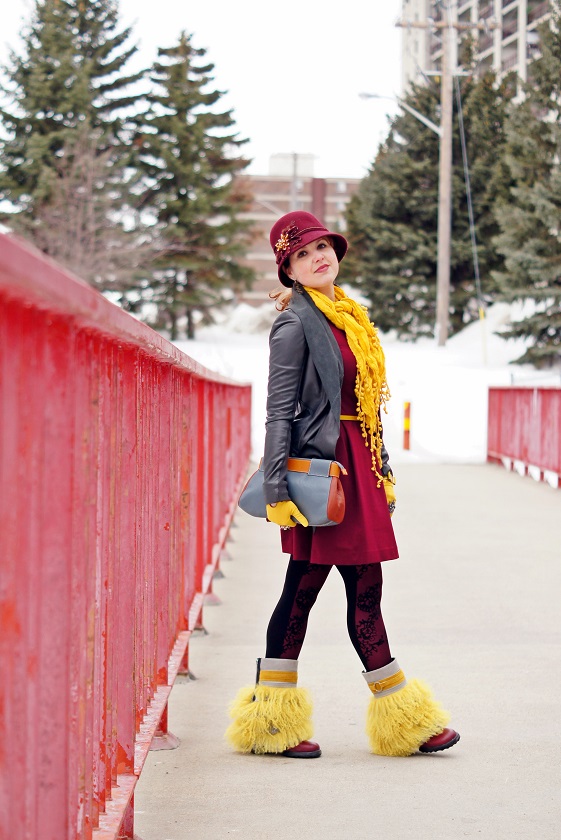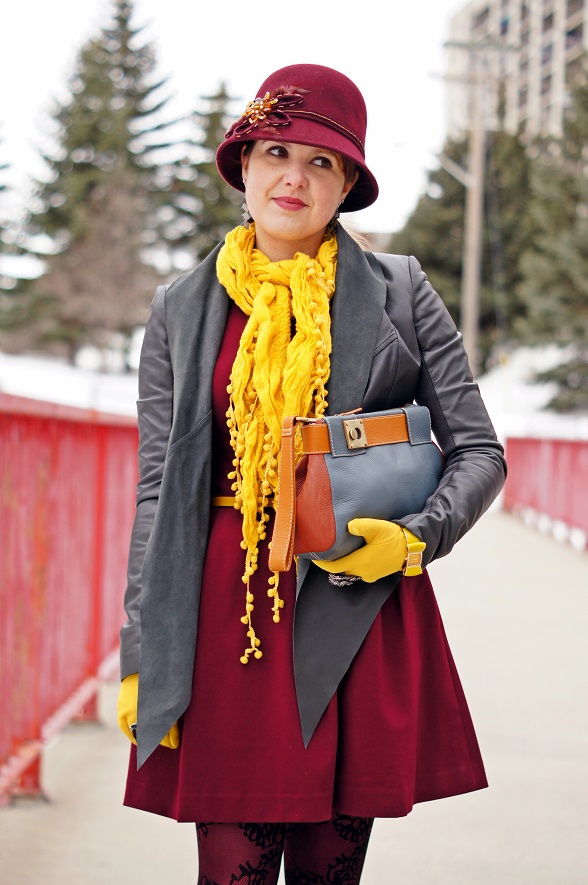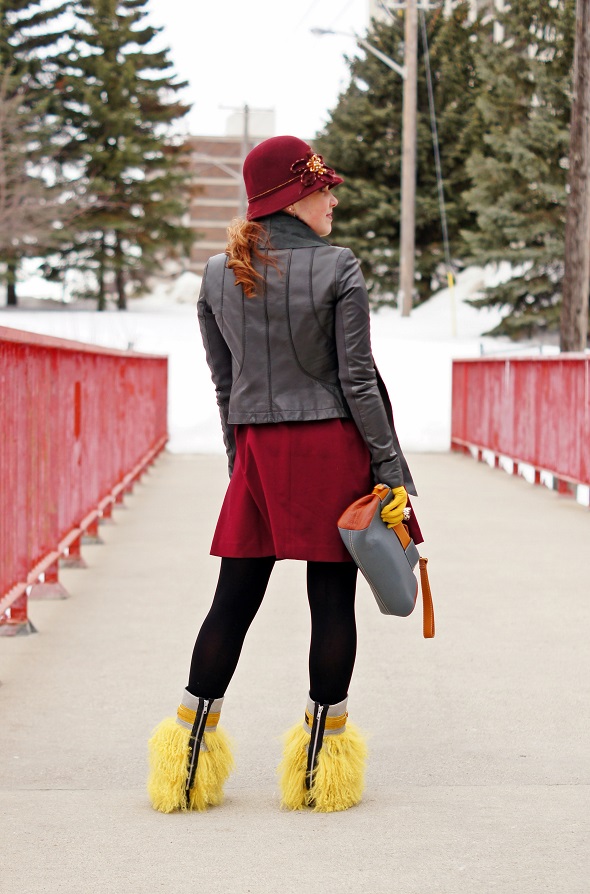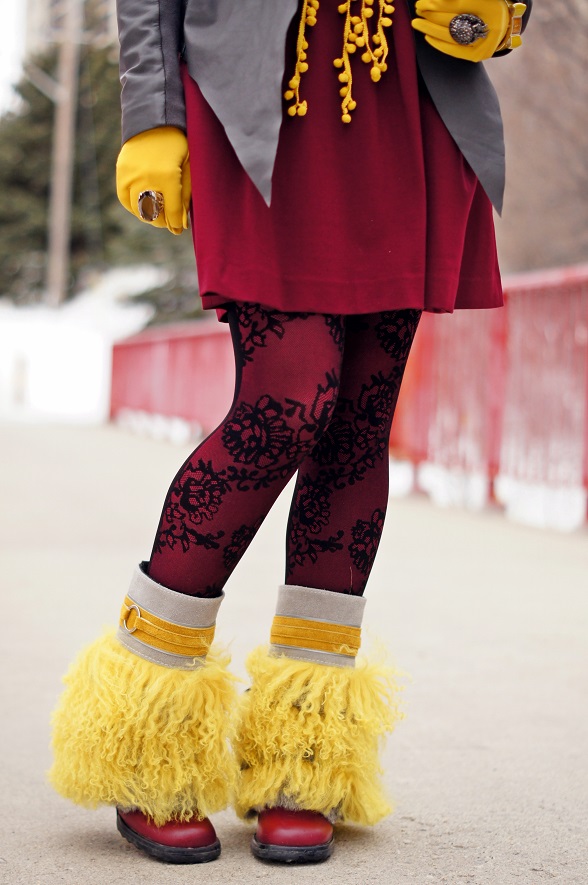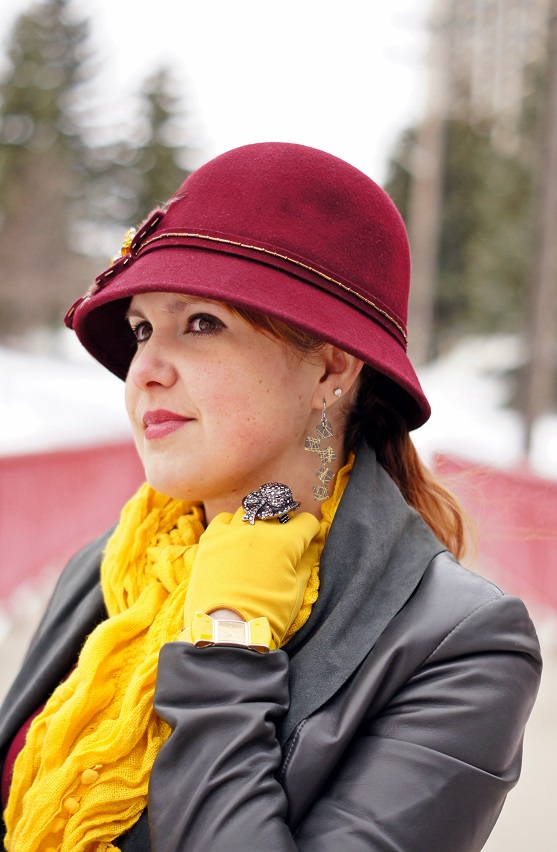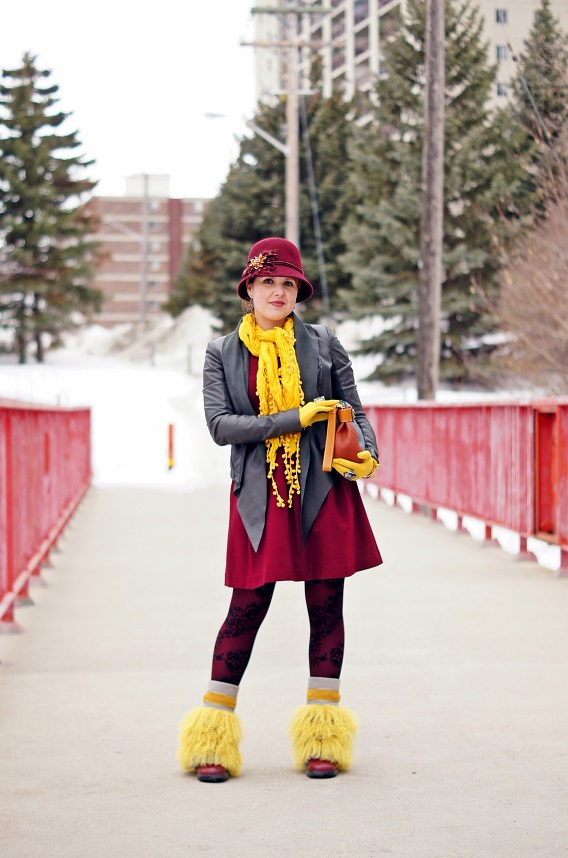 Spats – Julie Pedersen
Jacket – Danier Leather
Dress – Banana Republic
Belt – Forever 21
Scarf – Winners
Hat – Bianca Nygard
Earrings – dconstruct
Gloves – Vintage @ The Ruby Slipper Vintage Shoppe
Hat ring – Icing
Quartz ring – Winners
Watch – Isaac Mizrahi @ The Shopping Channel
Clutch – Danier leather
Tights – Pretty Polly @ Winners
Shoes – John Fluevog – Mini Dollface
The winner of my Vedette Shapewear Giveaway this month was: Nadene M, Congratulations!