Looking at fashion from decades past I sometimes find the inspiration I am looking for to create the perfect look. I like to remember what was in fashion in the past and then I try and create an updated version for todays fashion world. Even though I wasn't born yet in some of these decades I still can appreciate their beauty. When I saw this sixties inspired mod coat from Danier Leather I knew it was the perfect piece to bring the retro trend into my wardrobe while still staying modern. I already had some other sixties inspired pieces in my closet such as this cute skirt and hat that I recently got and these white knee high patent boots that I haven't worn in years. All the pieces seemed to work together so wonderfully to create this outfit! Don't you love it when an outfit just seems to make itself?!! So have a little fun with your clothing and make an outfit inspired by a certain decade. Just make sure to put your own modern spin on it!
What decade would you use to make an outfit?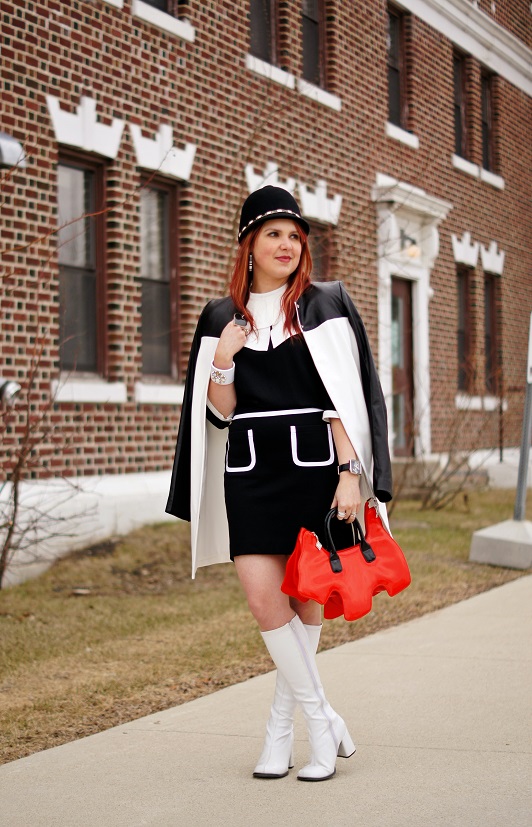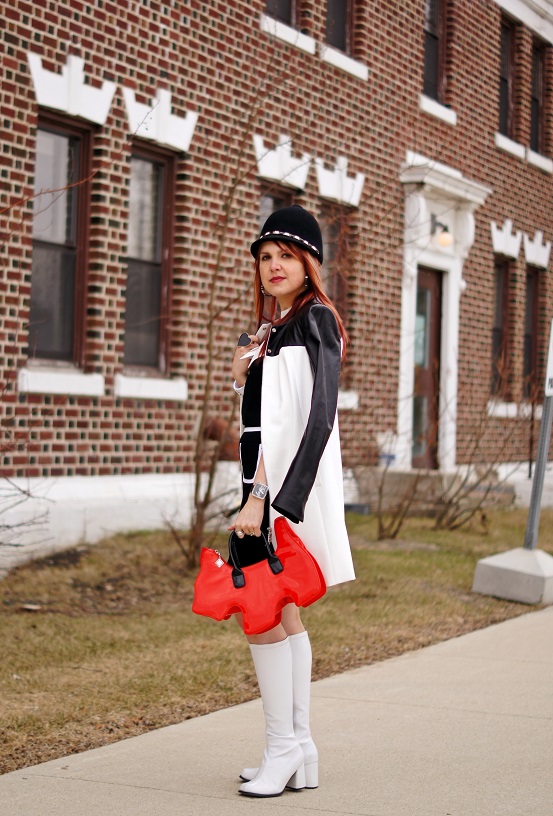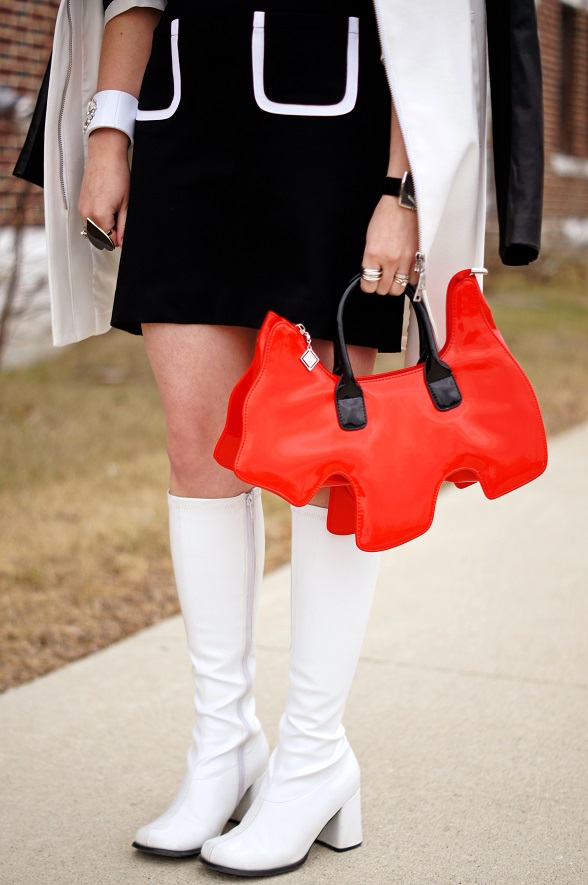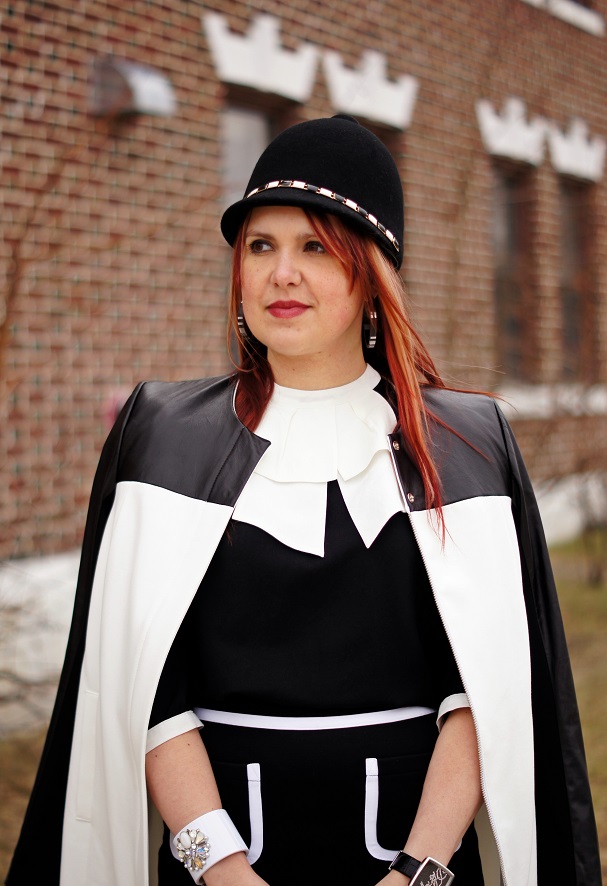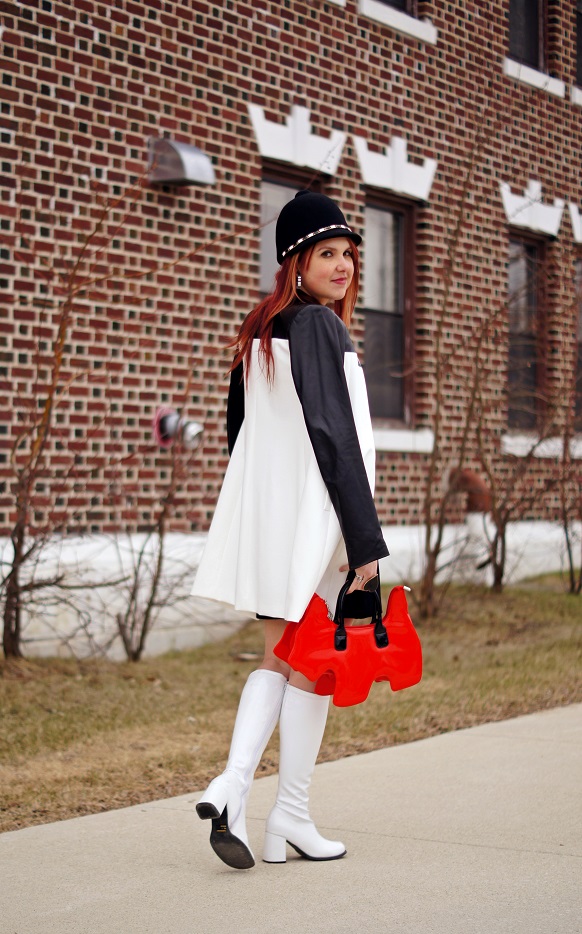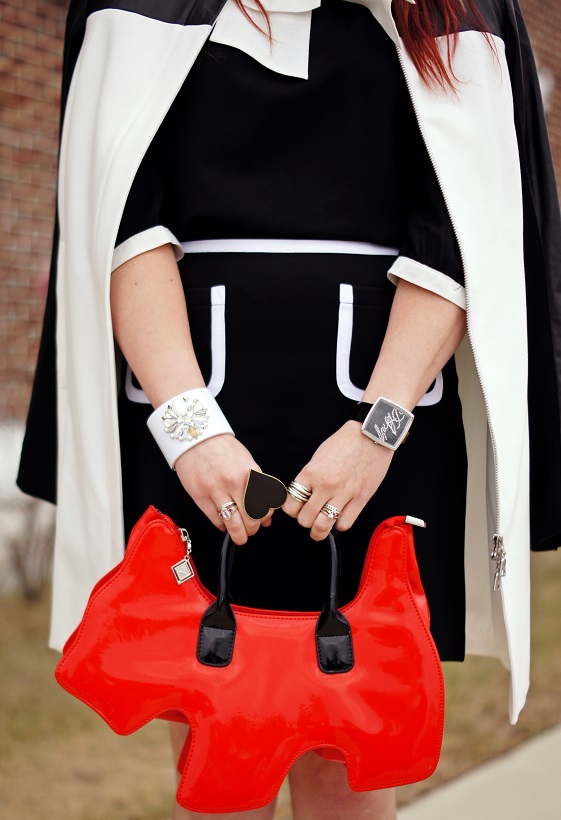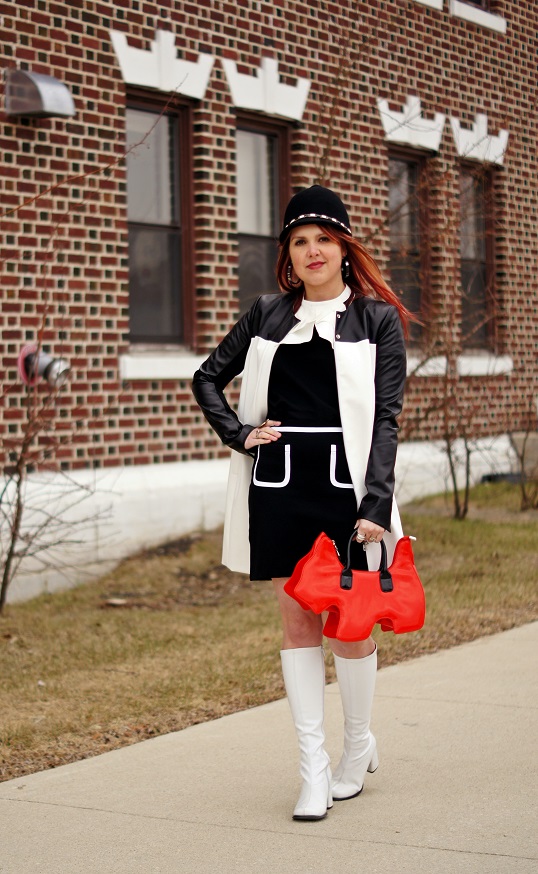 Jacket – Danier Leather
Top – RW & Co.
Skirt – Banana Republic
Earrings – dconstruct
Hat – Giovannio New York @ Danier
Bag – Amliya @ Local Boutique – The Shoppes of St. Andrews
Watch – DKNY
Cuff bracelet – Swarovski
Ring – Icing
Boots – Ellie shoes @ ebay