I was so excited to have been invited last week to the Media Launch of Rockport's new concept store in Winnipeg. The new spring line of shoes and accessories was gorgeous so of course I took a pair of shoes home! I couldn't resist getting a pair of beautiful pastel colored shoes for spring and this lilac purple pair jumped out at me the minute I walked into the store. I am sure you have noticed by reading my blog I am pretty much always wearing a pair of comfortable shoes and this pair is no exception! This beautiful lilac pair of pumps is so comfy thanks to the ADIPRENE sole by Adidas. How cool is that! The comfort of a running shoe in a pretty high heel! I couldn't be happier!
Check out a few pictures from the new store and spring line from Rockport below and see how I styled my new pastel pumps into my outfit!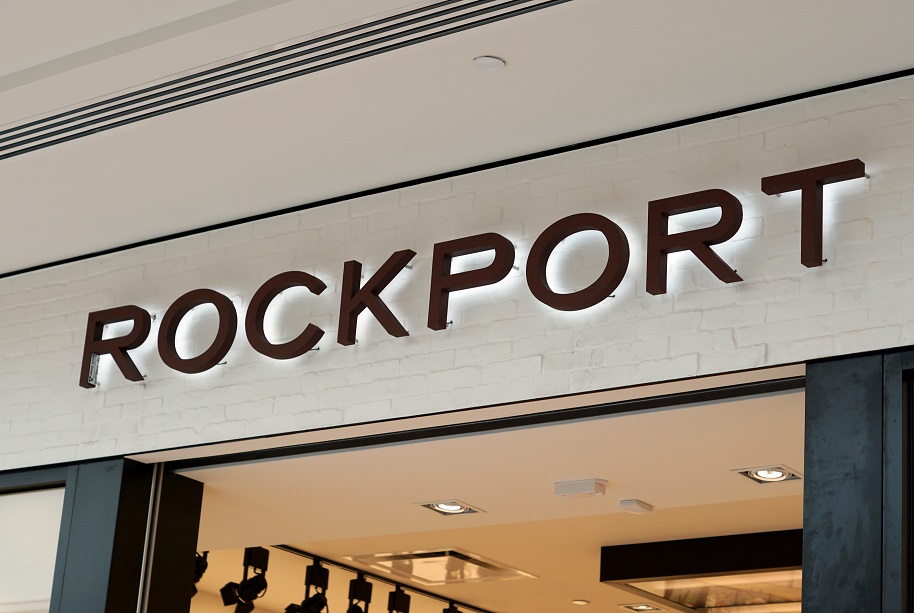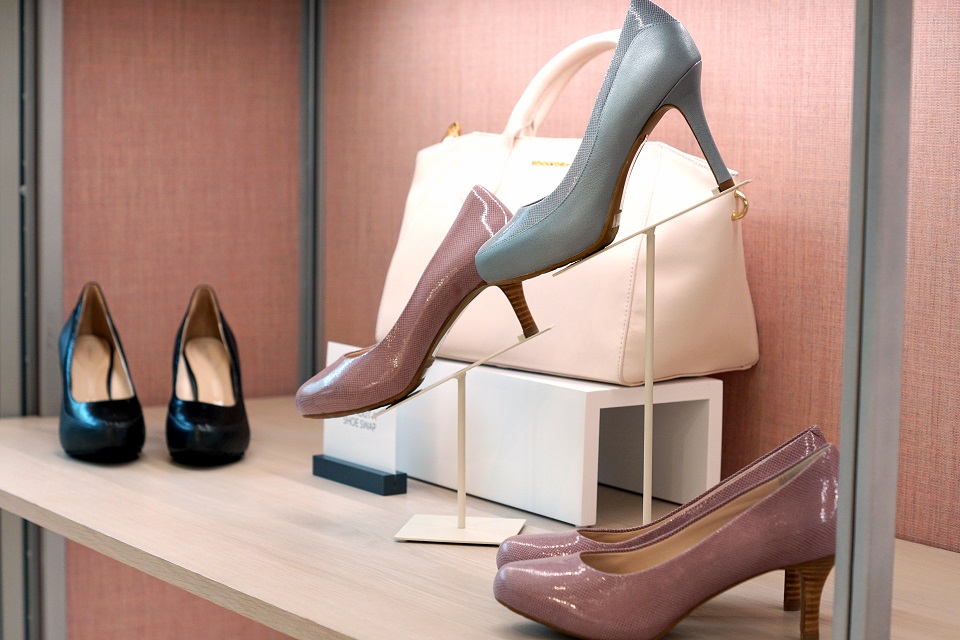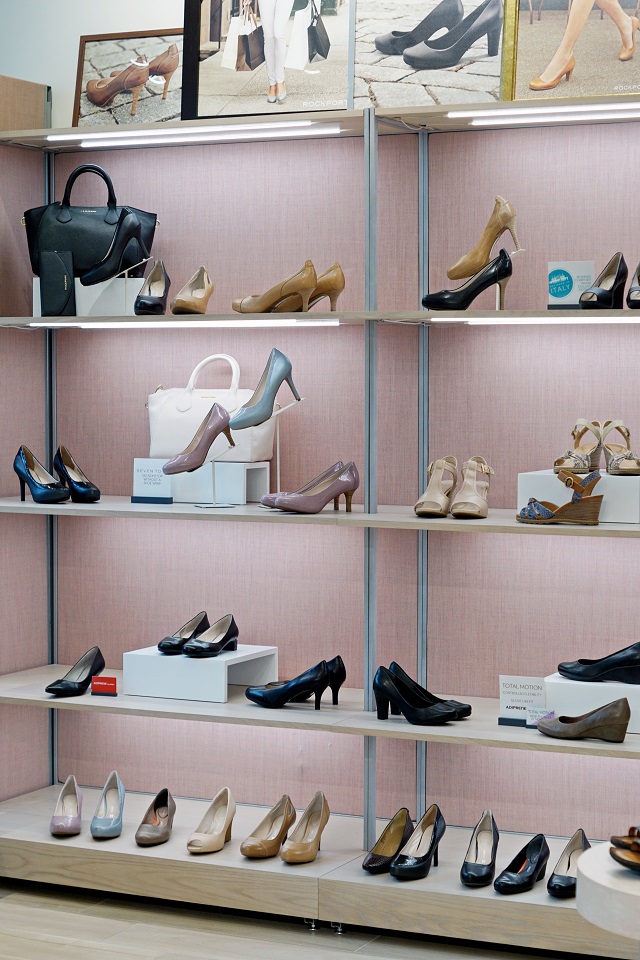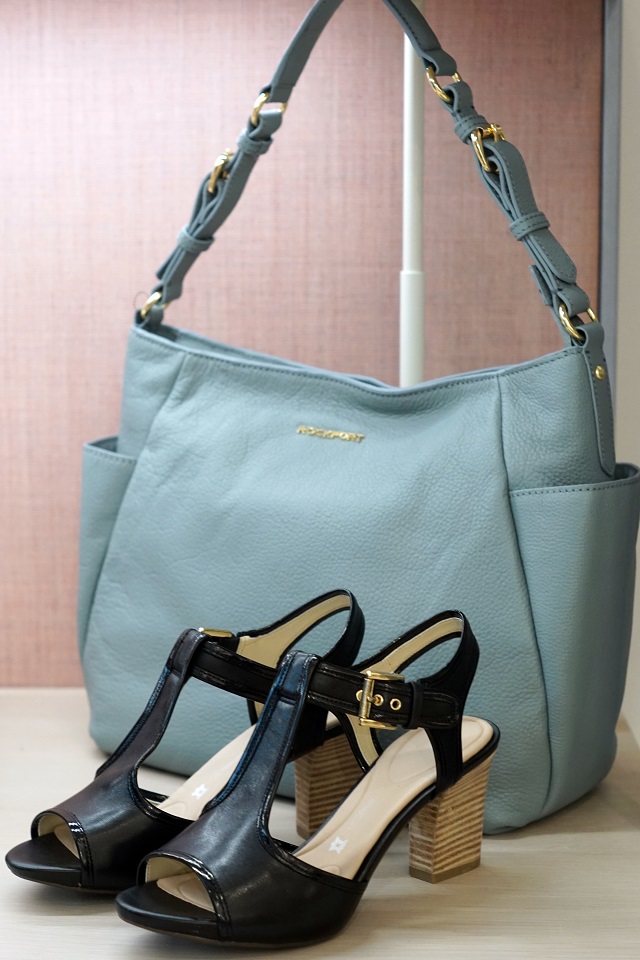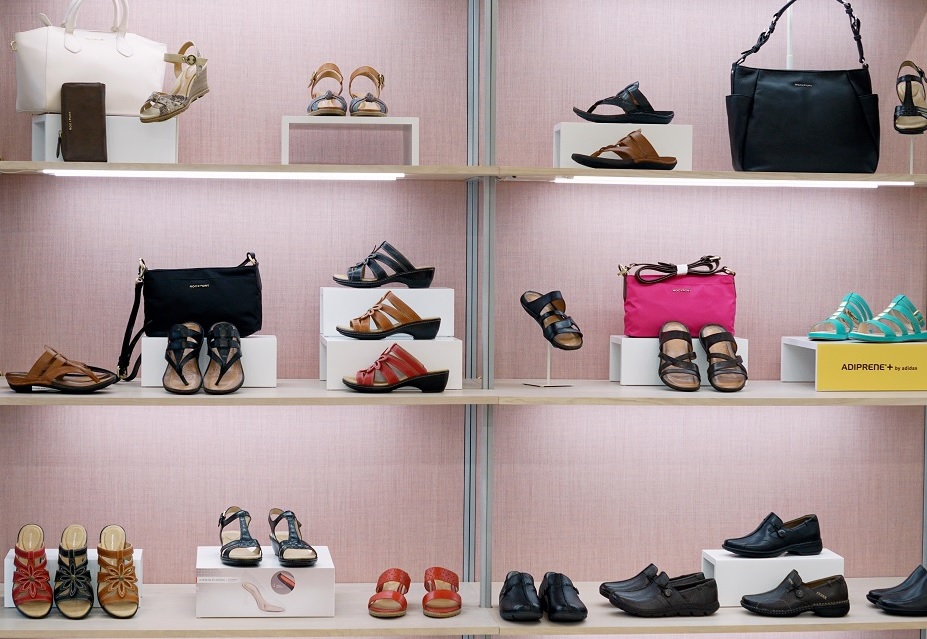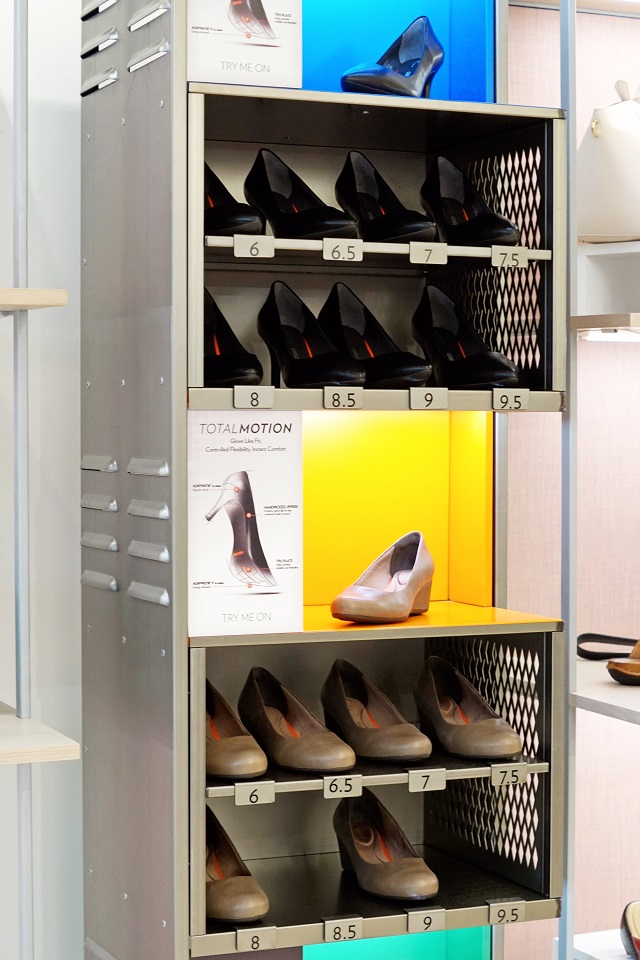 This is a shoe sizing station. Which I thought was pretty cool! What a great idea to get the right size!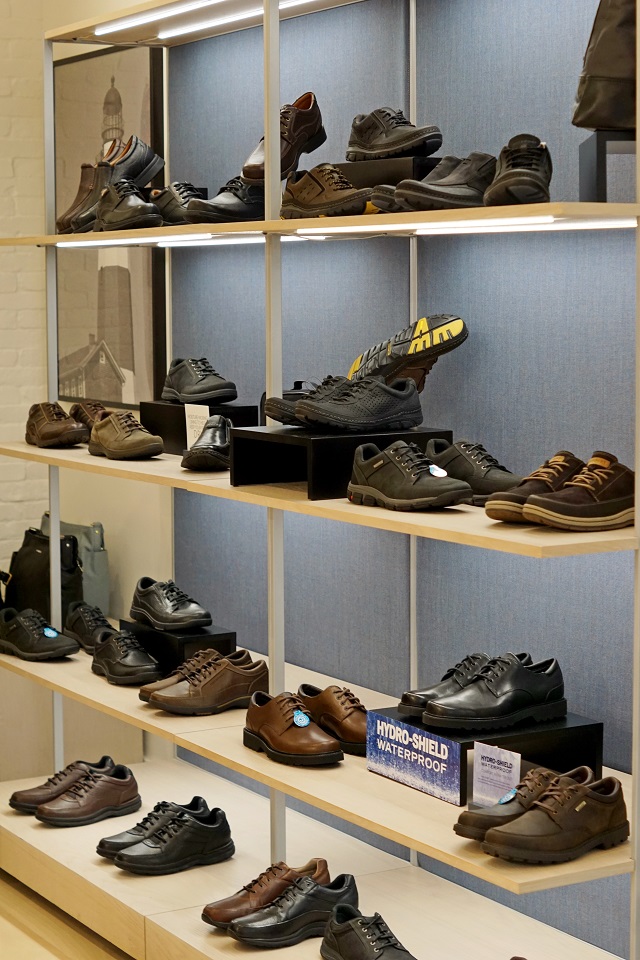 Now check out how I styled my beautiful pair of lilac pumps from Rockport!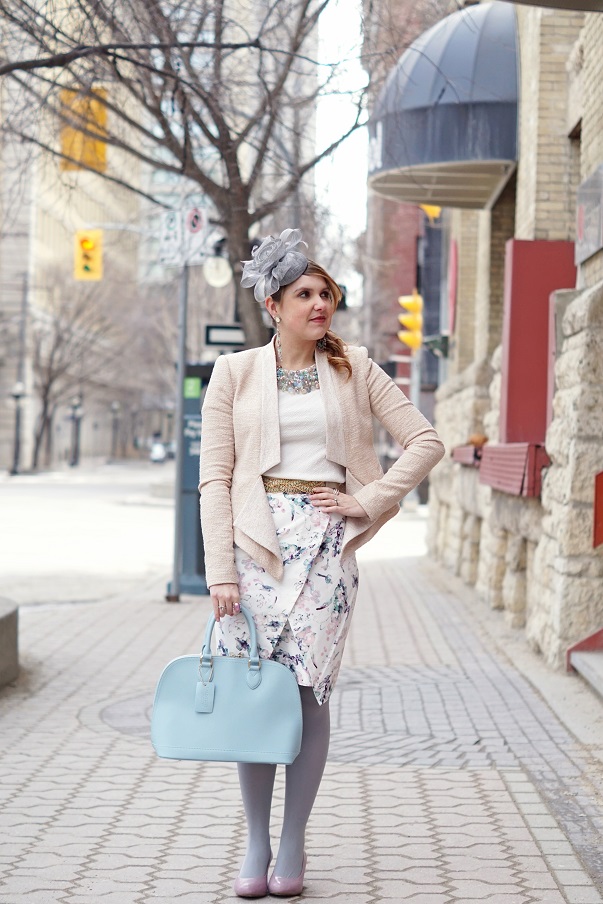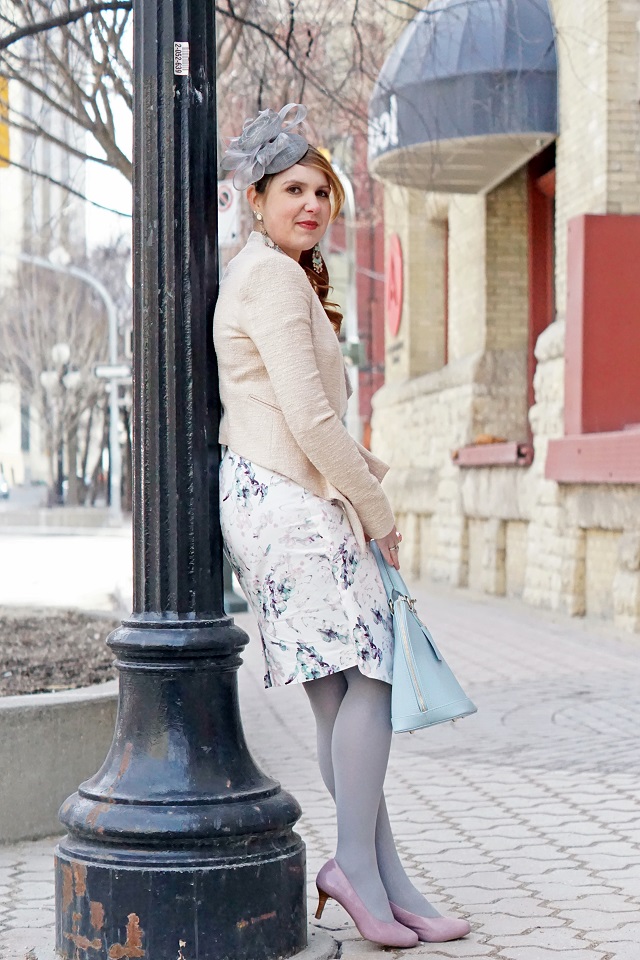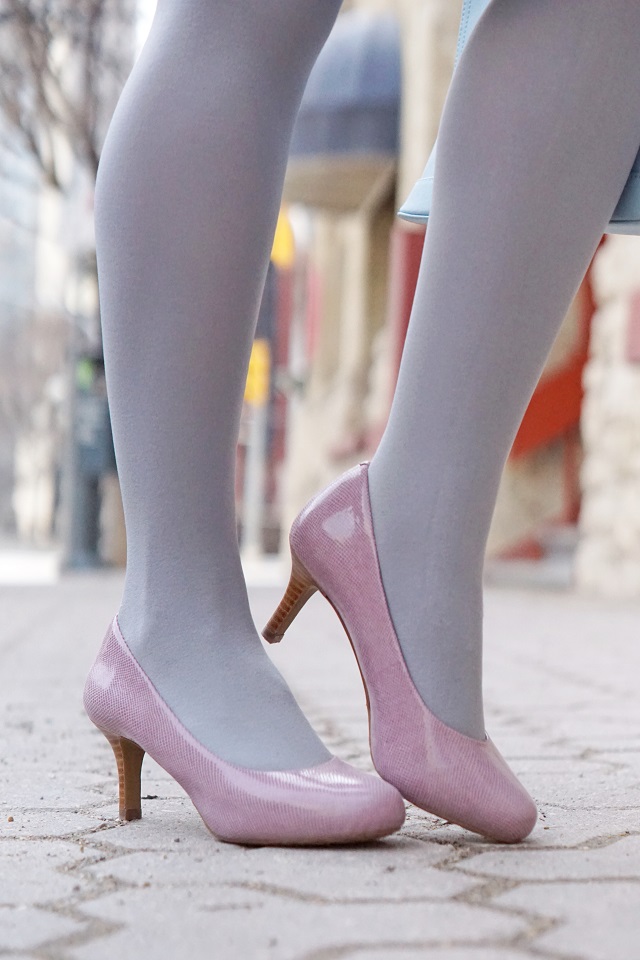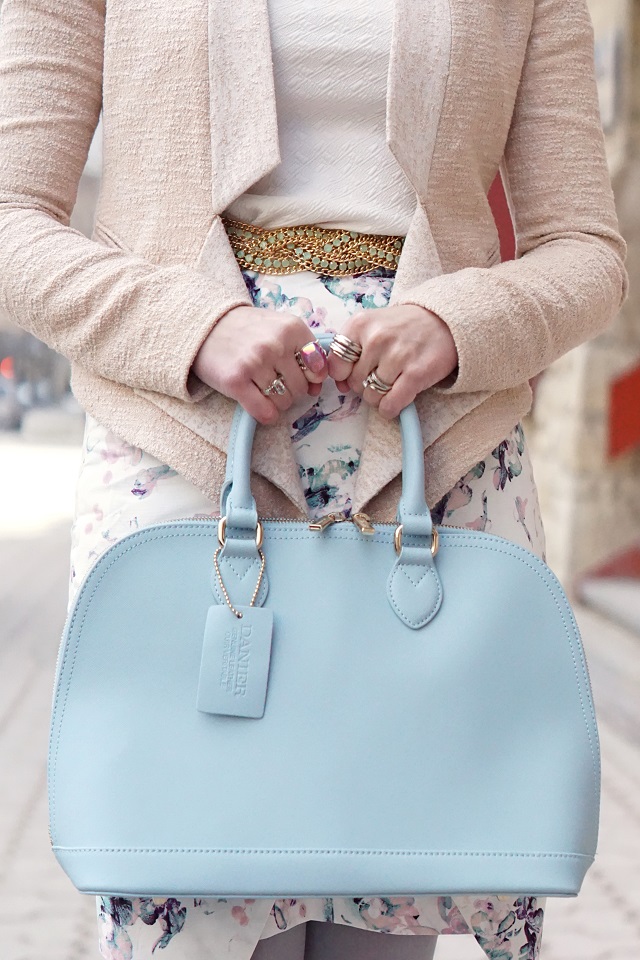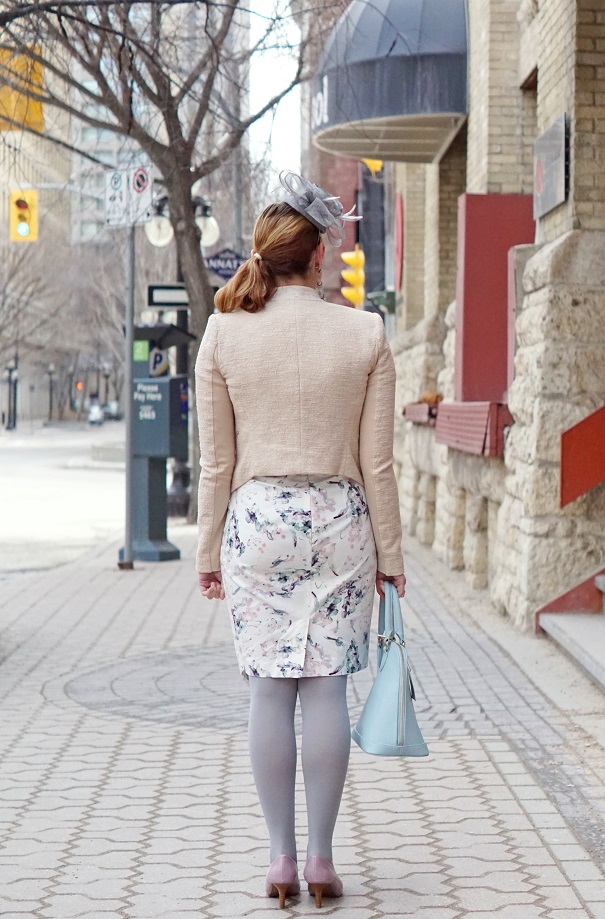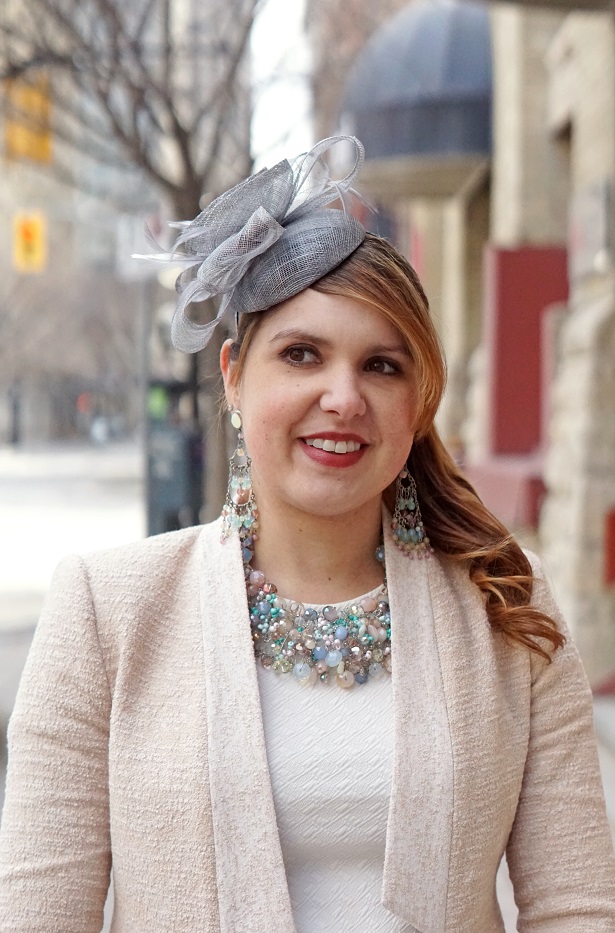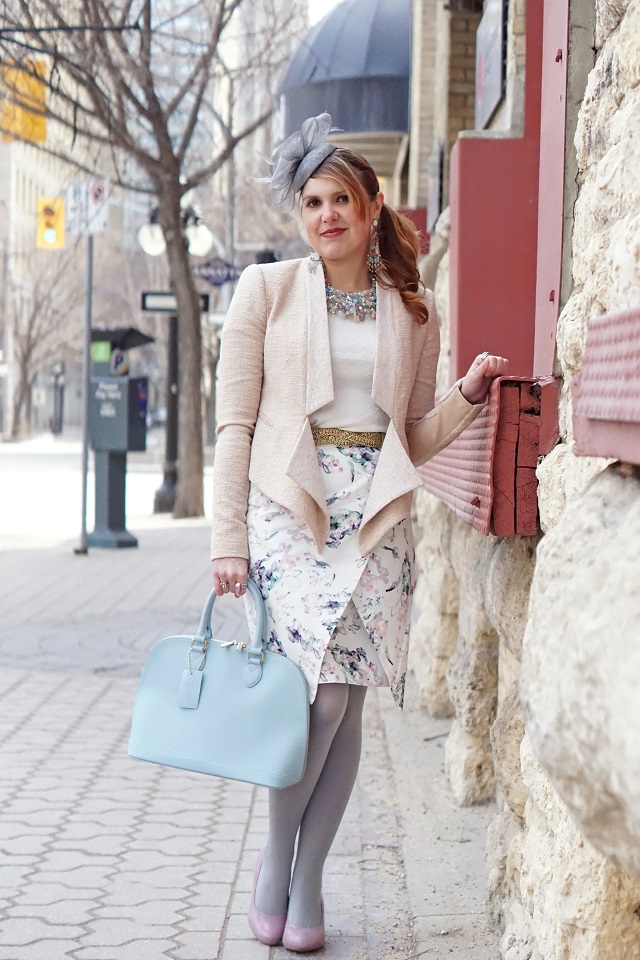 Lilac leather pumps – Rockport
Jacket – BCBG Max Azria
Top – Forever 21
Skirt – RW & co.
Belt – BCBG Max Azria
Necklace – Aldo Accessories
Handbag – Danier Leather
Fascinator – Precis @ Hudson's Bay
Earrings – Joan Rivers @ The Shopping Channel
Druzy ring – Silver by Sajen @ The Shopping Channel
Tights – Hue @ Macy's