The weather has been so hot and sunny here and I have been loving it! I have to make sure to enjoy every minute of it as summers here in Winnipg are far too short. So of course for my second review this month for my Vedette Shapewear challenge I would have to style another piece of shaping swimwear into my outfit. This time I chose to style the Ava (click here to see the Ava). Vedette's shaping swimsuits are the perfect pieces to wear to the beach or even as a top as I am today with my outfit. Their swimsuits are so much better than any regular swimsuit that you can find in the stores as Vedette's give you the perfect shape you want. They also slim you down and show off all the right curves you have. Vedette's swimsuits are so flattering for every body type.
For my challenge I need to chose a color theme to style my outfit around. Last post I chose all the colors in a crayon box (see the post here) and this time I chose to style my outfit with all the colors of the rainbow. The beautiful bright blue color of my Ava shaping swimsuit is the color of a perfect bright blue sky. It matches beautifully to my gorgeous one of a kind signed Mary Frances bag and I just had to make myself a matching cloud/rainbow fascinator.
Vedette Shapewear was so kind and let me choose 2 giveaway winners this month and they are: Kathryn M and Madison D.
Congratulations to the Winners! Don't worry if you didn't win this time as I will be having another Vedette Shapewear Giveaway in just a few weeks! Stay tuned for more details!
Don't you just love this castle print skirt! (click here to see it)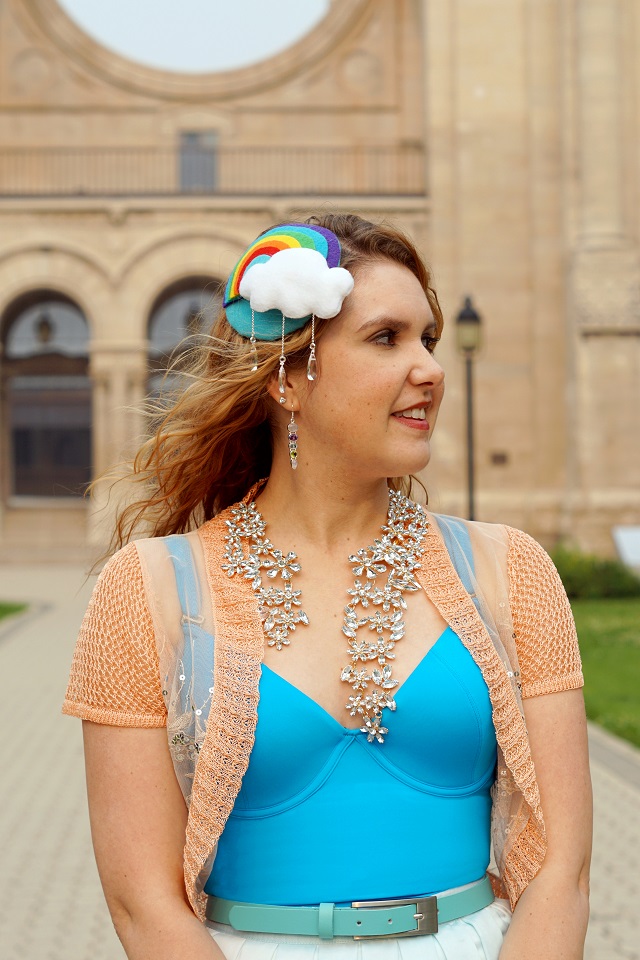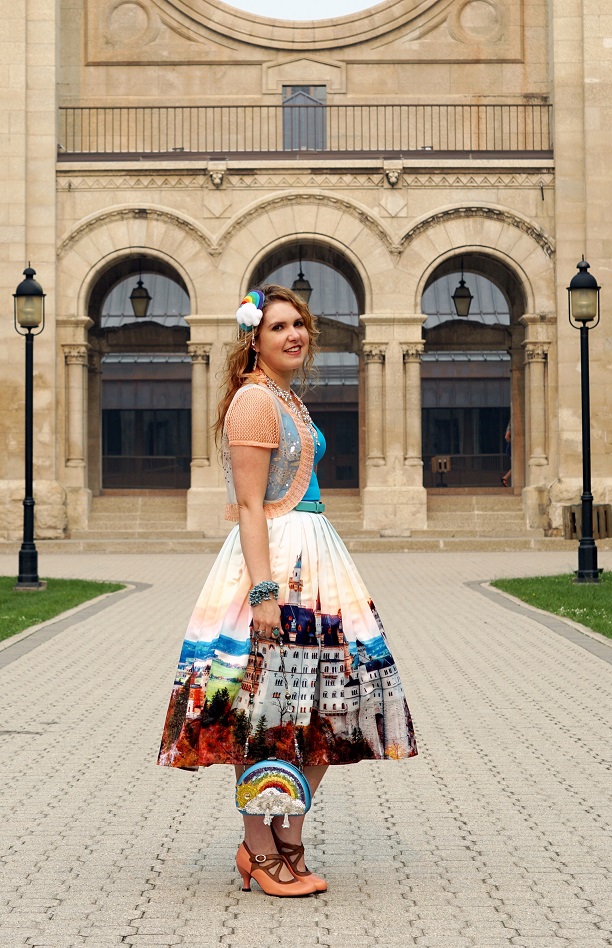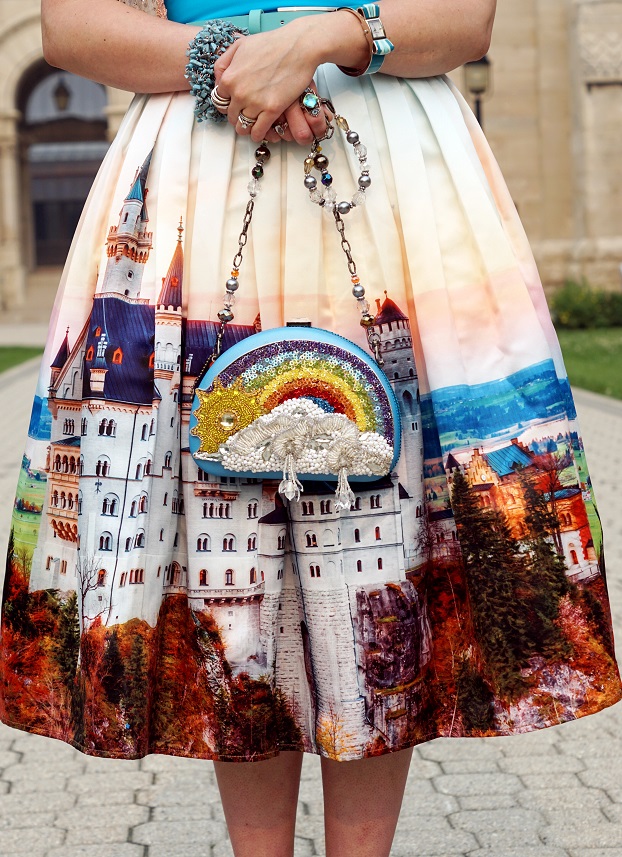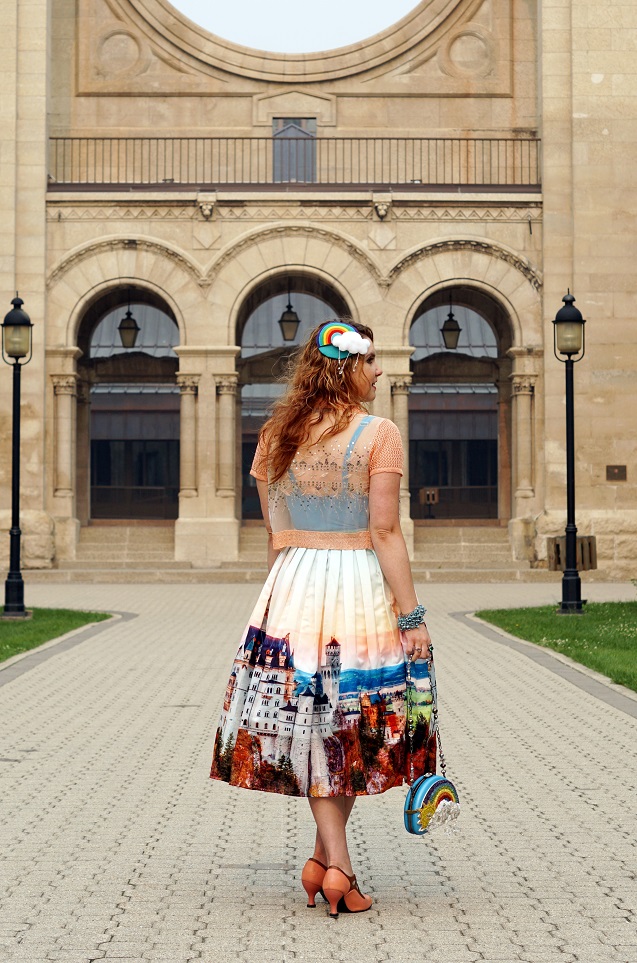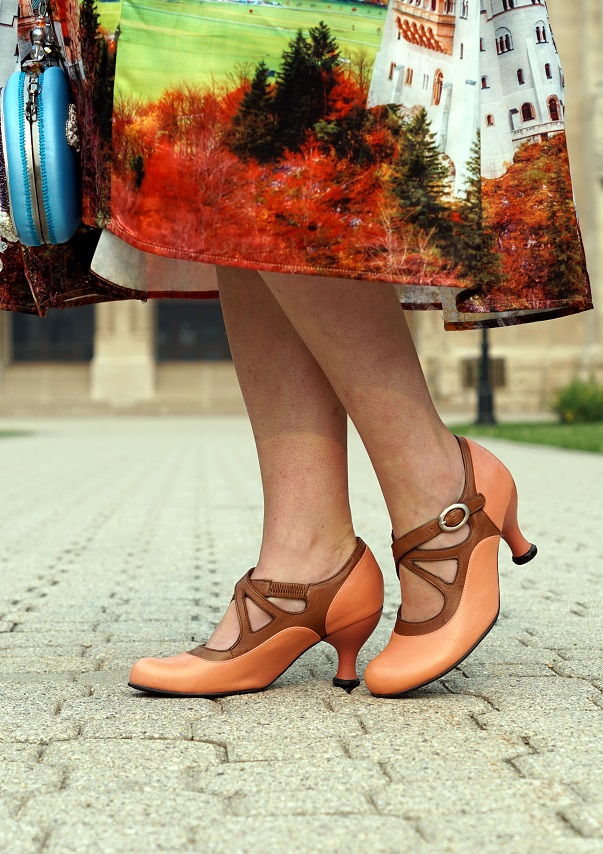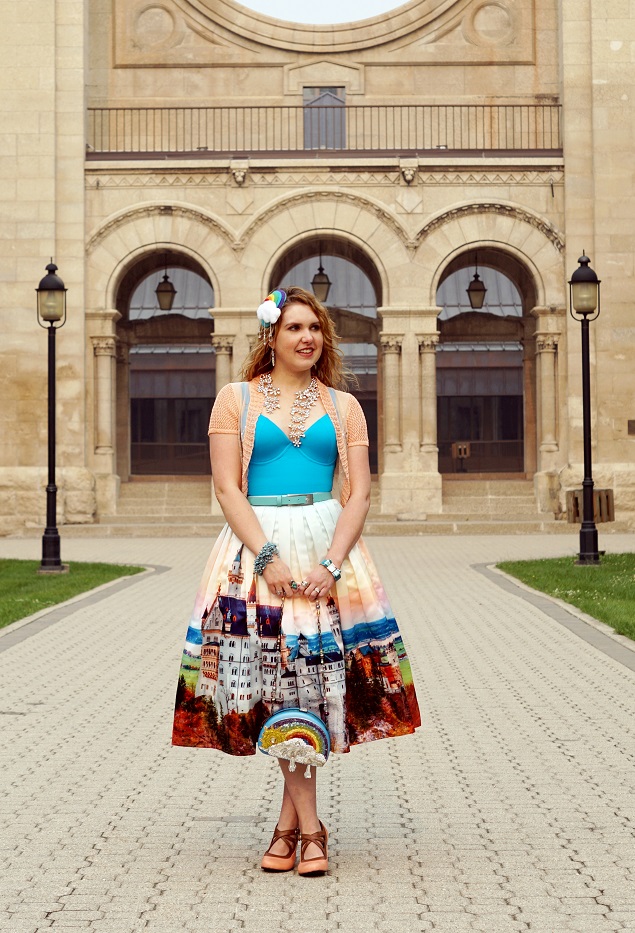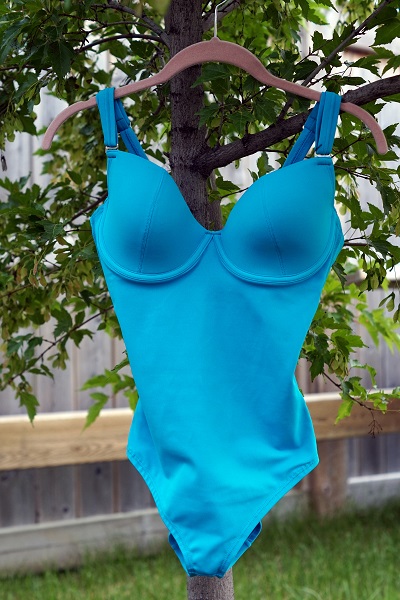 Shaping Swimwuit – Ava @ Vedette Shapewear
Shrug –
Belt – Danier Leather
Rainbow clutch bag – On a Cloud @ Mary Frances
Necklace – Aldo Accessories
Rainbow fascinator – Self-made, DIY
Gemstone earrings – TJ Maxx
Turquoise dangle bracelet – The Shopping Channel
Ring – Silver by Sajen @ The Shopping Channel
Bow watch – Isaac Mizrahi @ The Shopping Channel
Shoes – John Fluevog (Pearl Hart – Bellevues)