I know most people think you can only wear tights in the colder months of fall and winter and I know I used to think like that too. That is until I found a beautiful selection of light printed tights that are perfect to wear in the summer. The ones I am wearing are from Tabbisocks and they are wonderful for any day of the year. What I like so much about these ones is that the rose pattern doesn't get all stretched out when you put them on so the delicate flower print still looks great. They are super light weight too so they are not too hot on those very warm summer days. If you want to check these ones out click here. I have been on a pastel kick lately so these floral ones work so wonderfully with my outfit!
What do you think, do you wear tights in the warmer months?
REMEMBER:
TABBISOCKS is so kind to offer FREE SHIPPING to my readers (including international orders!) with coupon code: 'REBECCAXTABBIFS' offer ends August 31, 2015!
I am sure you will find a pair that you love at Tabbisocks!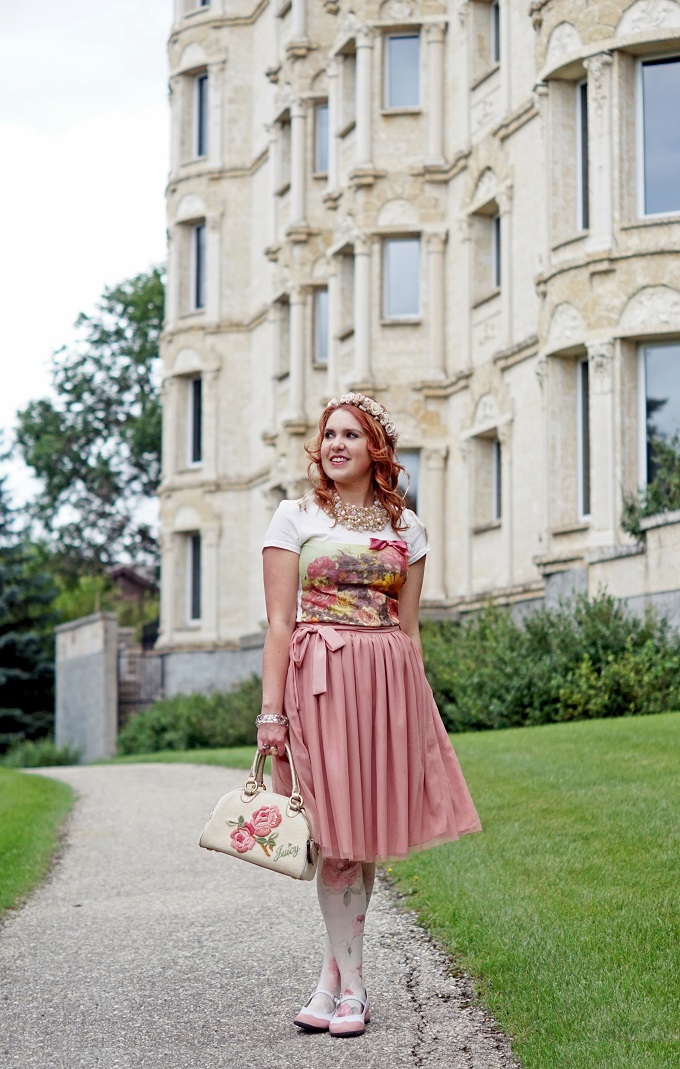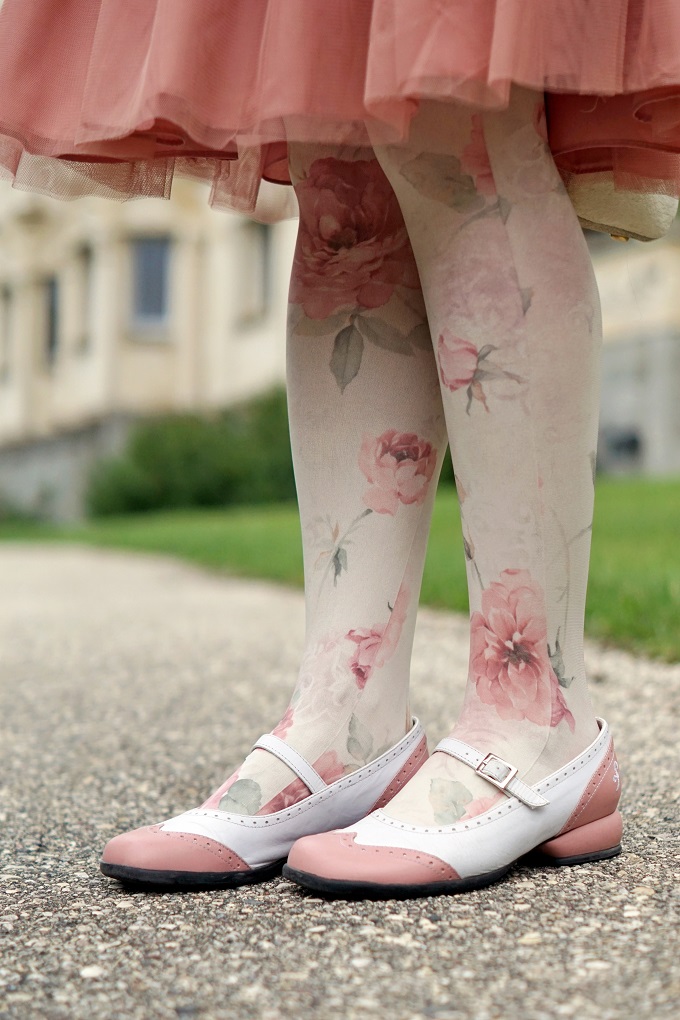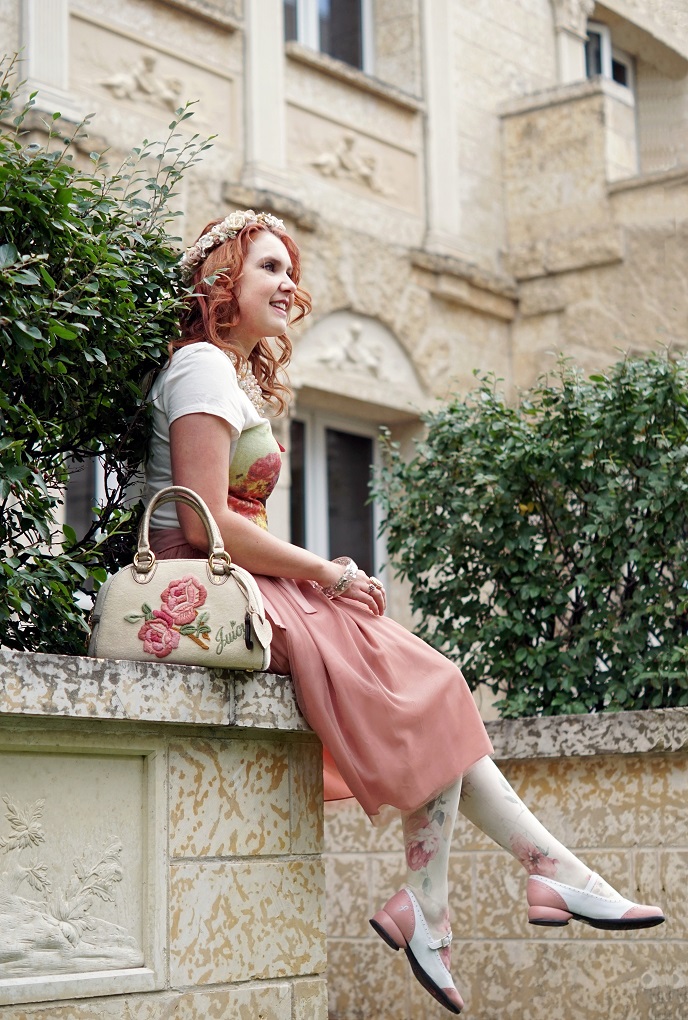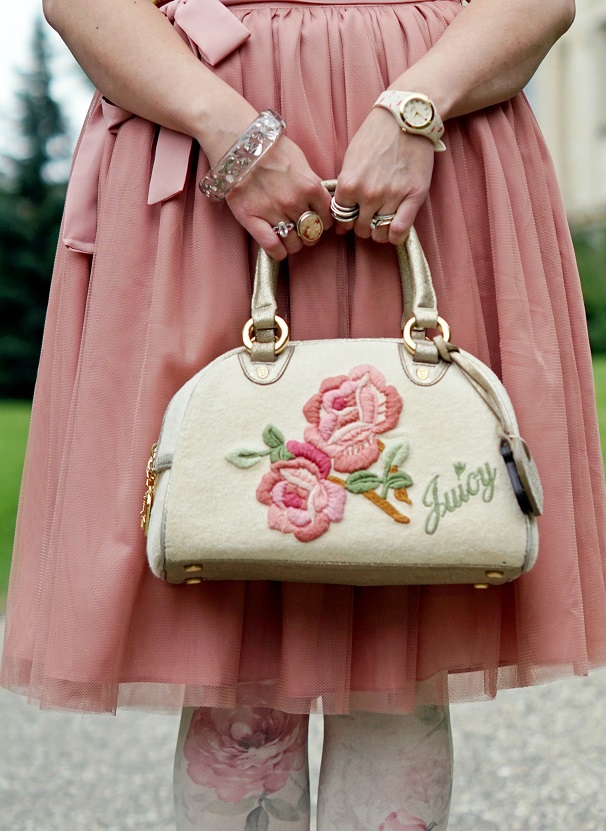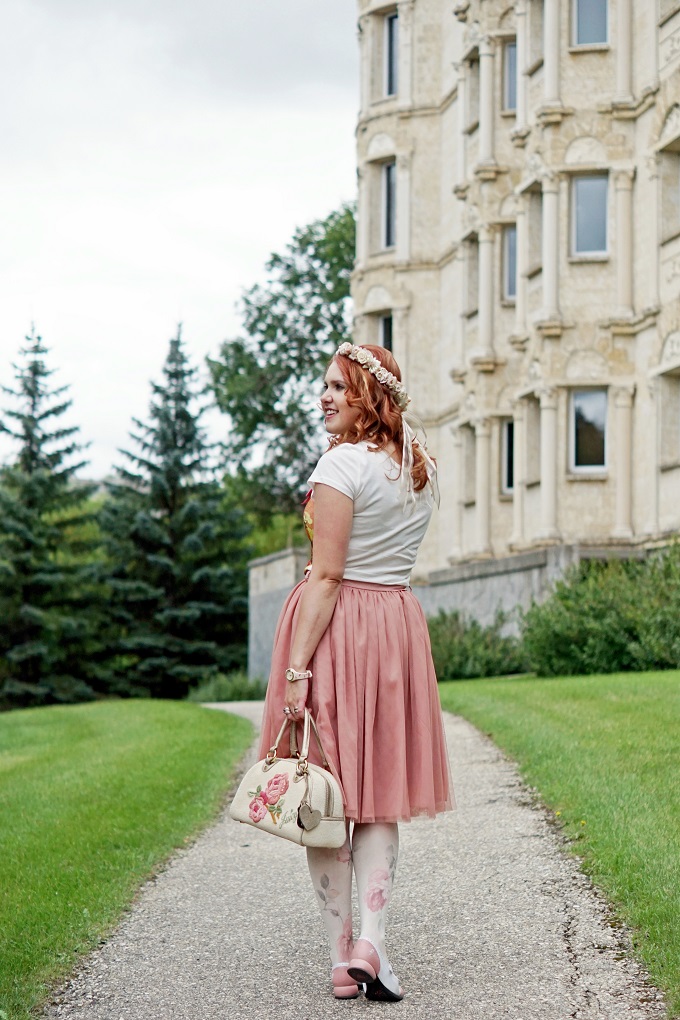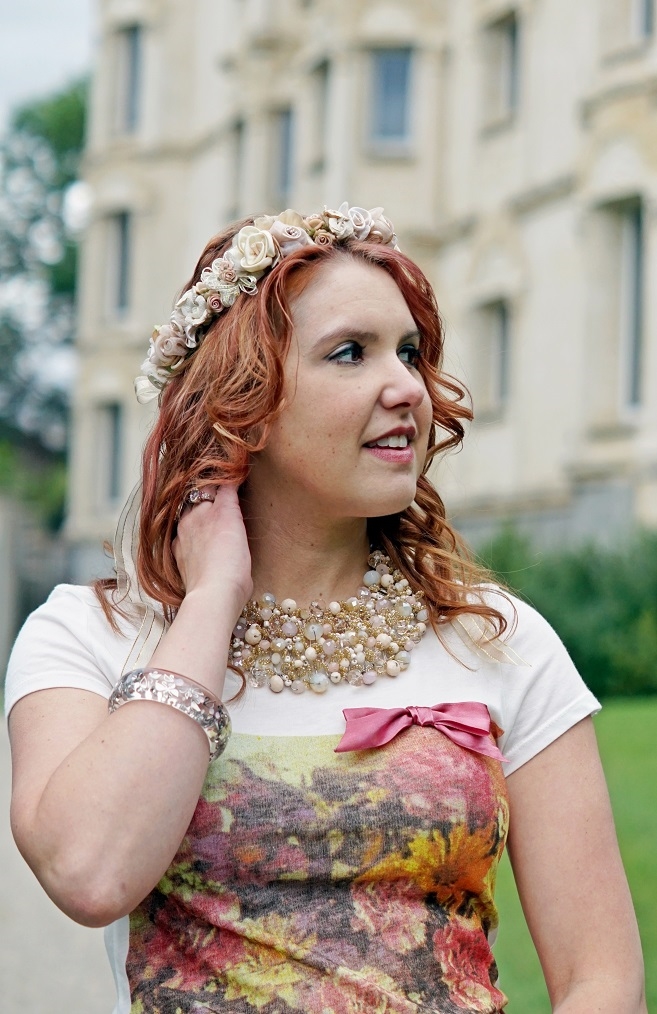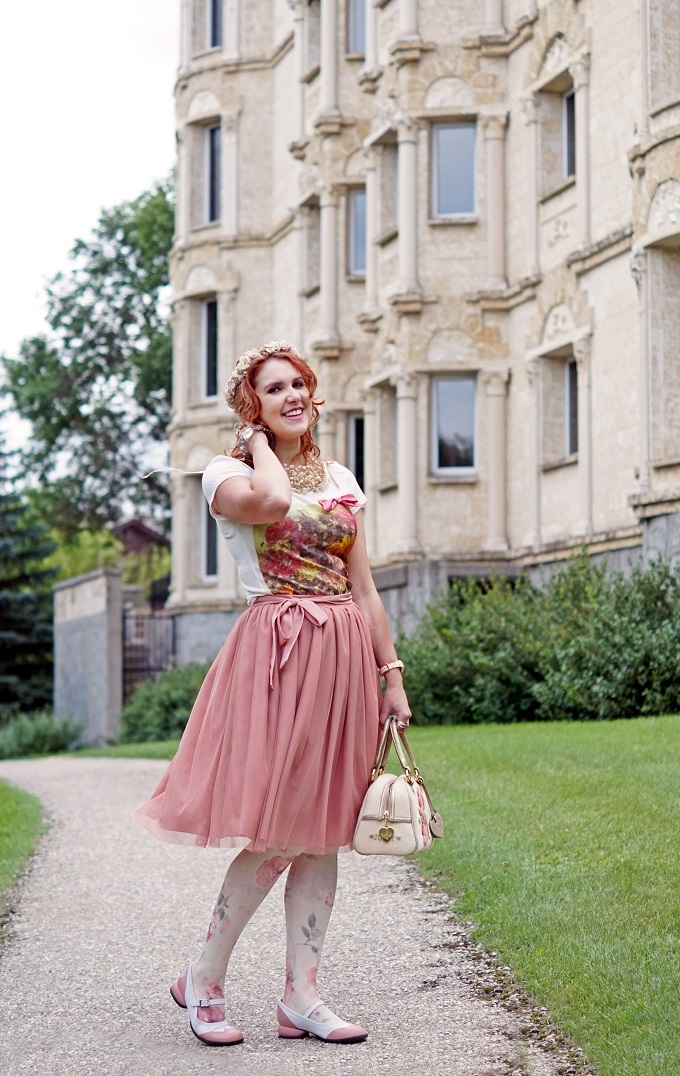 Tshirt – Lois Original Brand @ Sears
Skirt – Comme Toi @ Pine Ridge Hollow
Necklace – Aldo Accessories
Headband – Vintage
Bangle – Swarovski
Watch – Kate Spade @ The Bay
Hand carved Cameo Ring – Roatan Stone Castle Cameo Factory
Handbag – Juicy Couture
Shoes – John Fluevog (LE Kathy Fellowship) @ Sole Devotion