Red and black is a color combination that I often turned to. I really love the way that the bright red pops against the black. By adding a little bit of white and some metallic colors as I did with this outfit makes for a bold statement. I definitely need some bright colors to add some cheer to these gloomy winter days we have been having lately.
In this post I am continuing on with my Vedette Shapewear challenge which is where I style a piece of shapewear as part of my outfit. This time I chose the Celeste (click here to see it). The Celeste is a great piece as not only does it give you great shape but it is really easy to get it on and off as it does up in the front. Besides having a zipper closure at the front it also has a hook and eye closure underneath that zipper which really keeps everything in place. The cups of the shaper are great too as they stretch to pretty much any size.
Styling shapewear as part of an outfit can be a challenge but with the right layering and accessories it can really look like a simple tank top.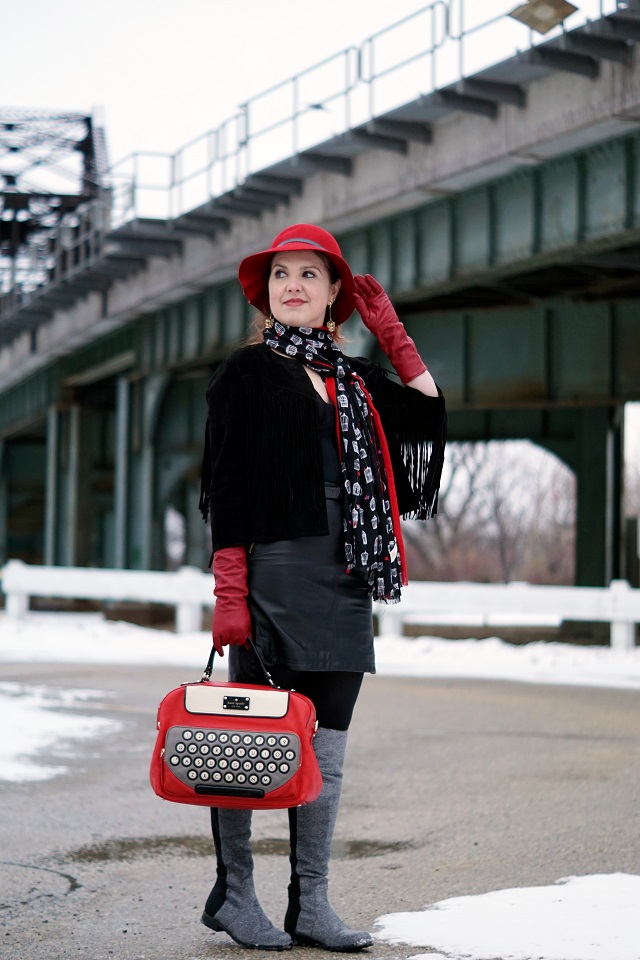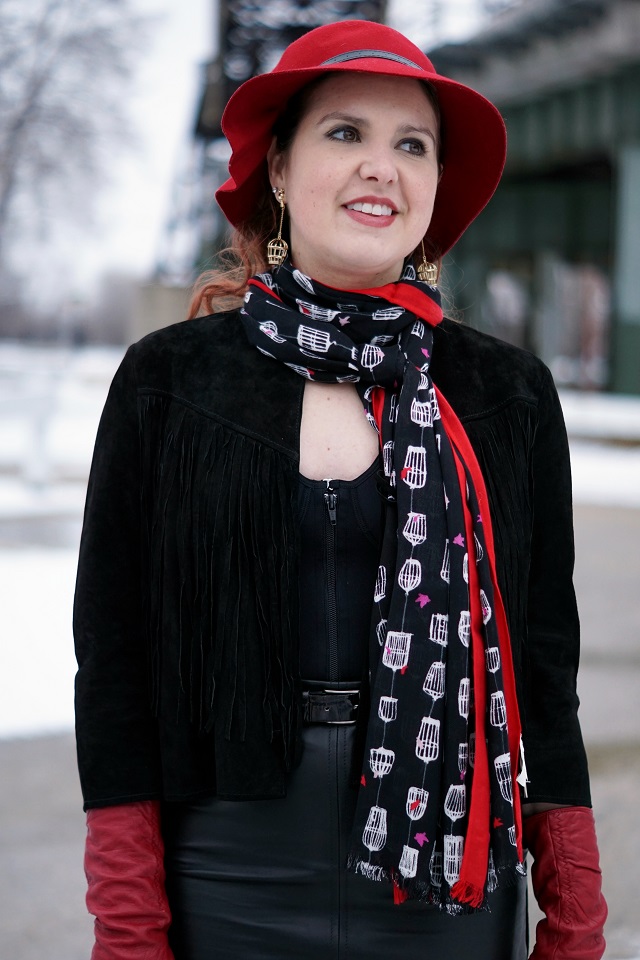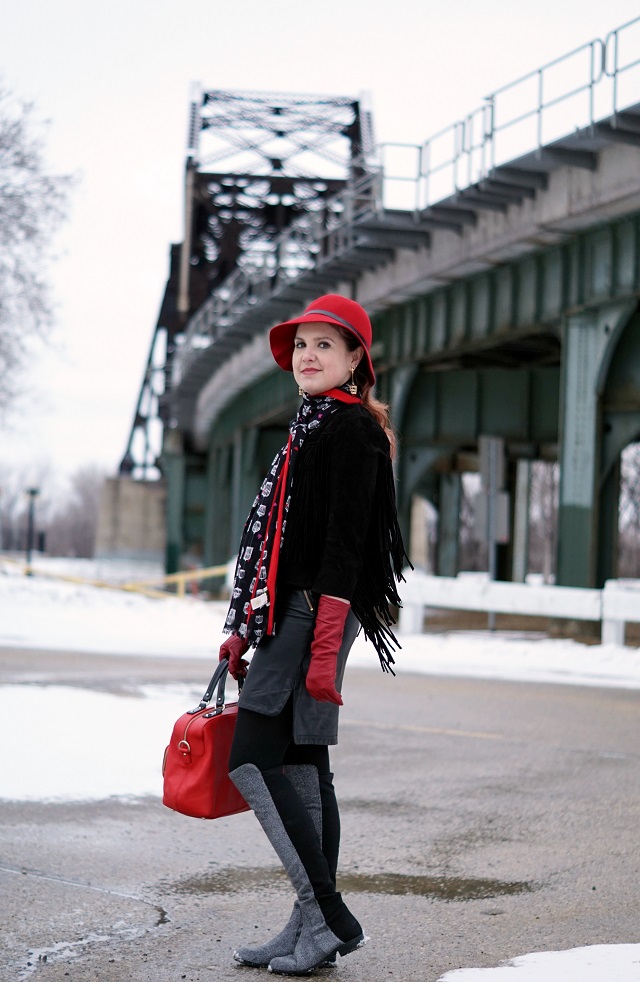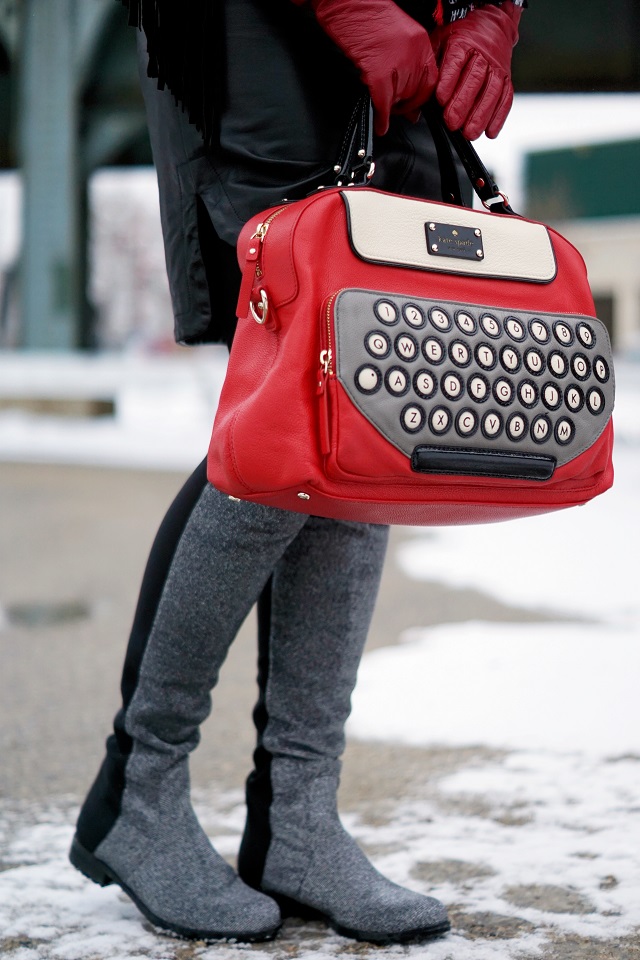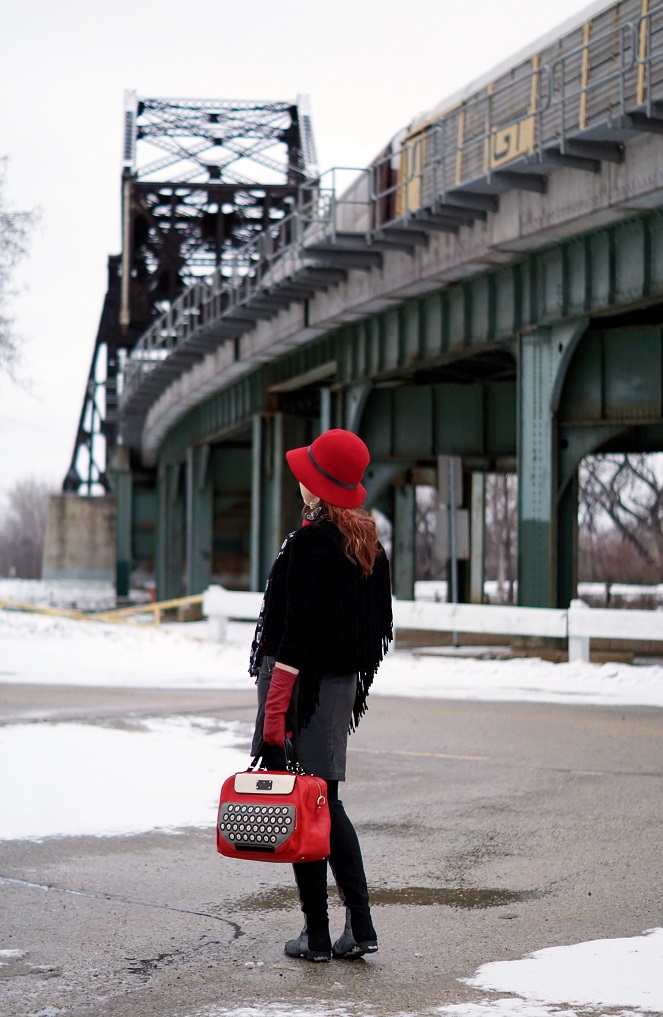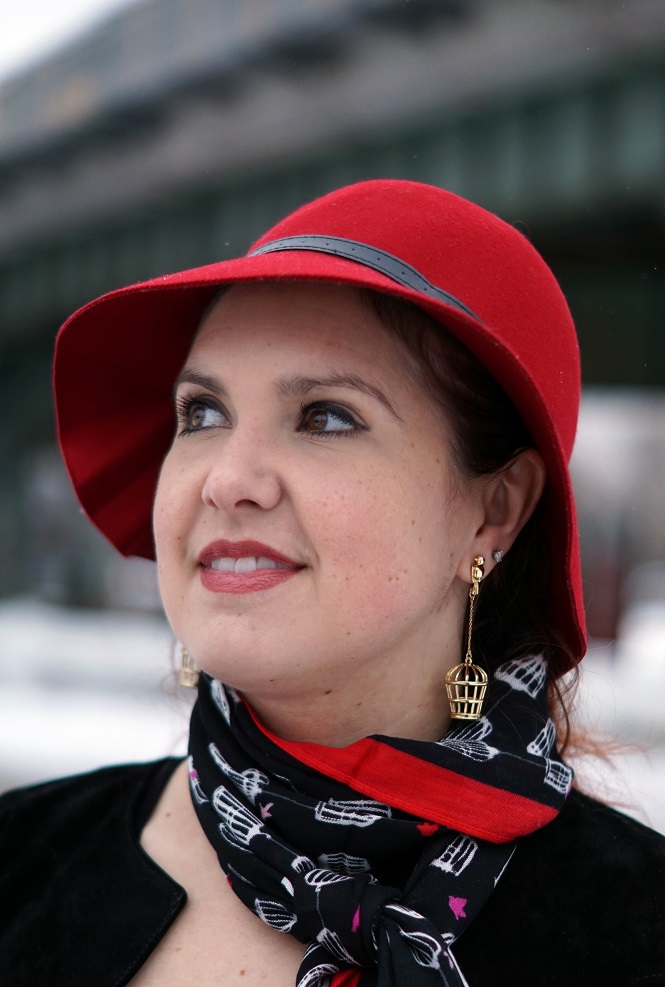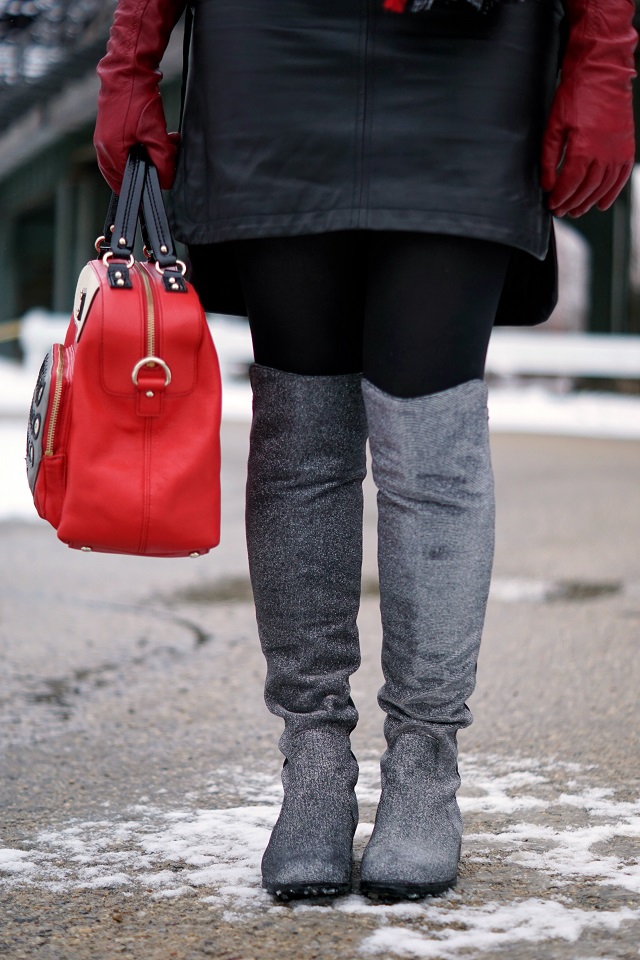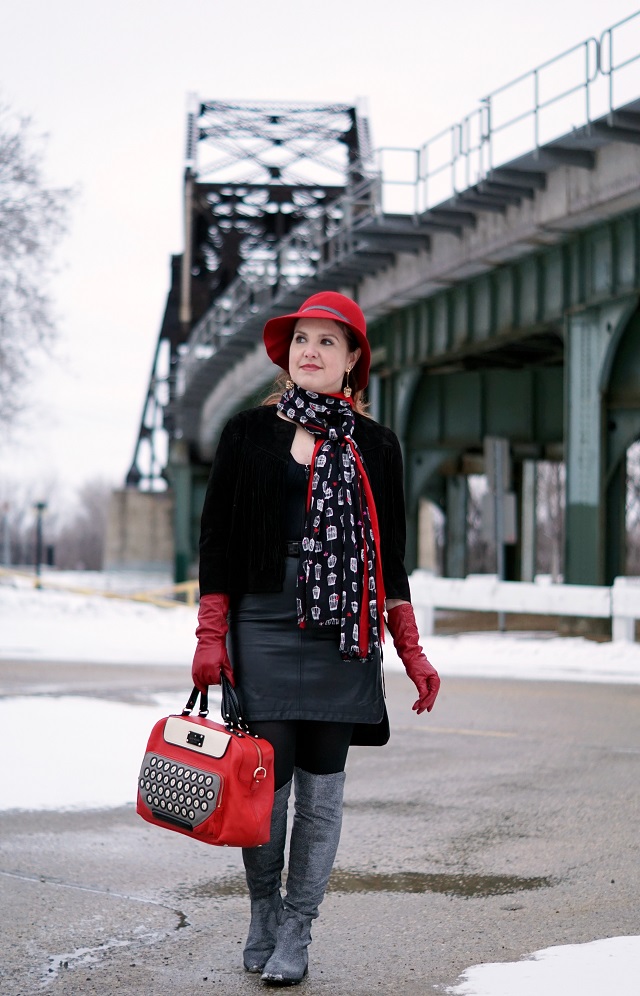 Outfit details
Shapewear (worn as a top) – Vedette Shapewear
Suede fringe jacket – Forever 21
Leather skirt – Danier Leather
Typewriter bag – Kate Spade
Birdcage earrings & scarf – Kate Spade
Hat – Memar @ Winners
Leather gloves – Lechateau
Tights – Hue @ Winners
Boots – Unisa @ DSW