Is your city like mine where a traveling fair or festival comes every year at the same time? The traveling fair that comes to Winnipeg every June is called the Red River Ex and it is filled with rides, games, concerts and shows. It is a fun place to spend the day or evening with family and friends. When I was younger I loved to go on all the scary rides but now I am more happy with the low key and safer ones! LOL!
I think my all time favorite ride is the carousel. It always brings a smile to my face and I think everyone can find enjoyment on it. So you can imagine my excitement when I found these adorable carousel earrings (click here to see them) from Fabcessories. (Just so you know they are priced in Hong Kong Dollars so they are much more affordable then they may look) Every time I put these earrings on they make me smile and bring back happy memories. They may look heavy but they are actually quite light. They really are a fun compliment to my outfit and adorable ice cream purse!
Do you have wonderful memories from fairs and festivals too?
OUTFIT DETAILS AFTER THE PHOTOS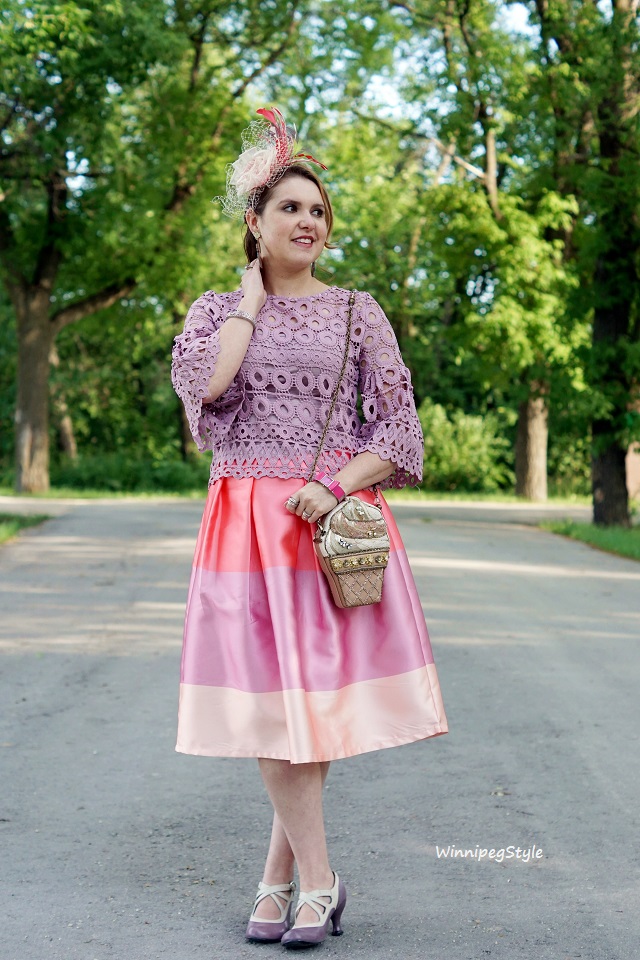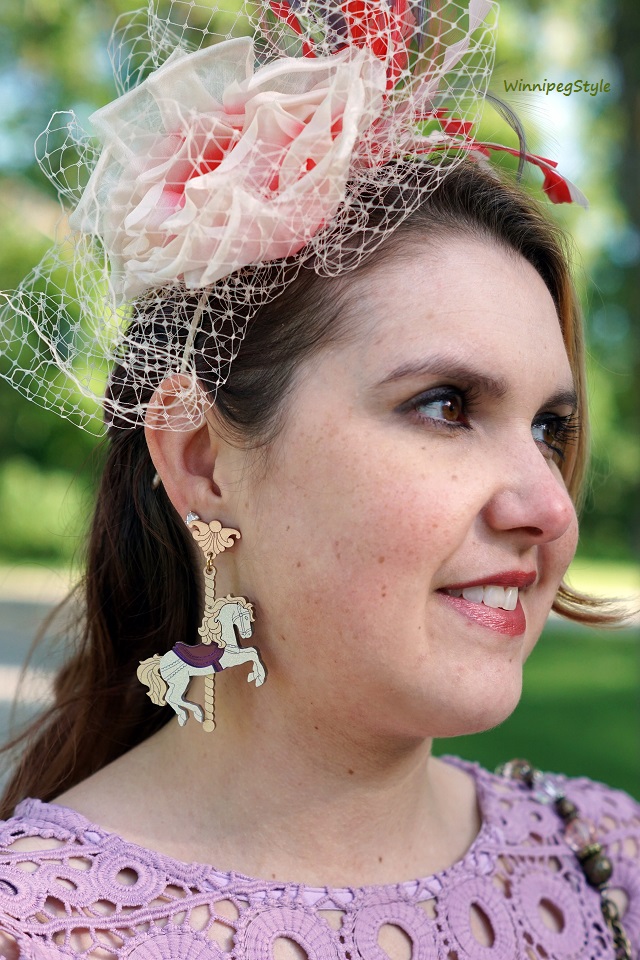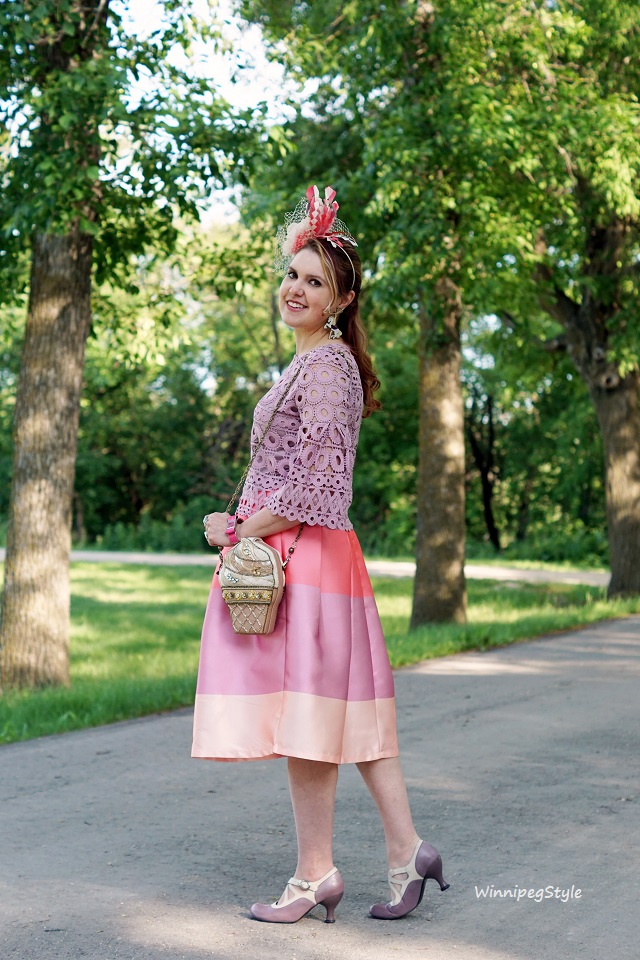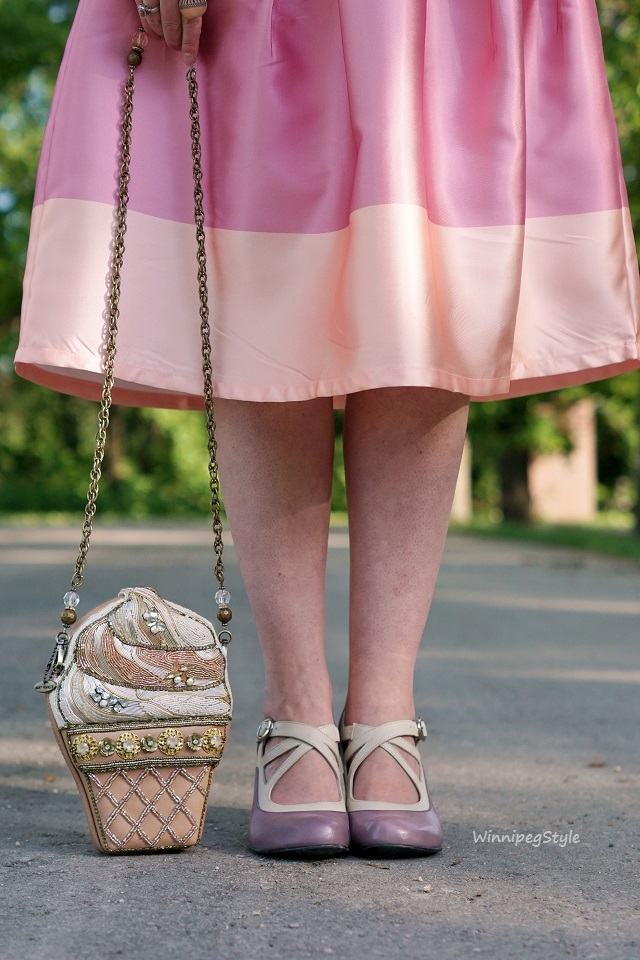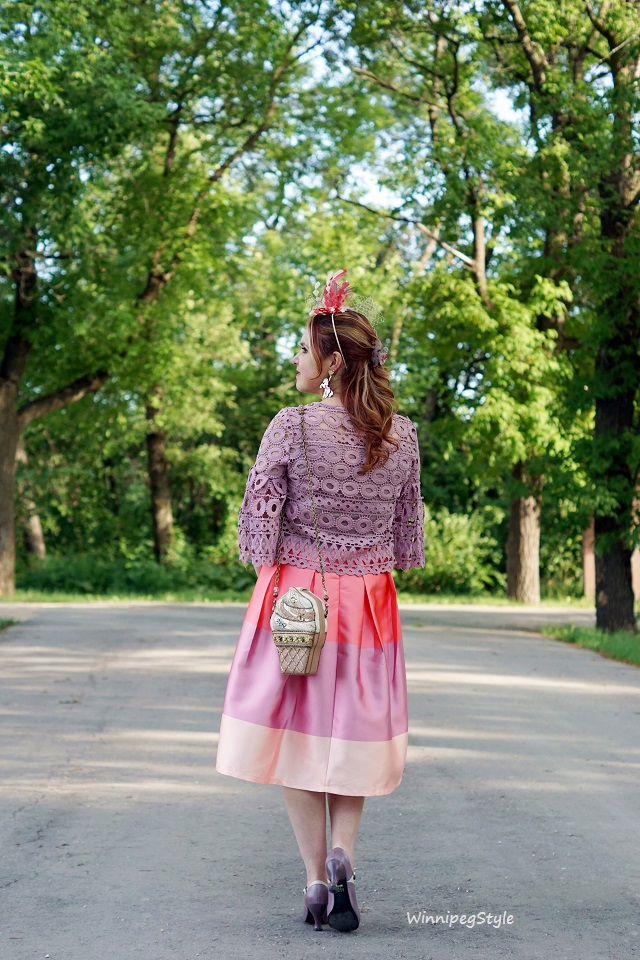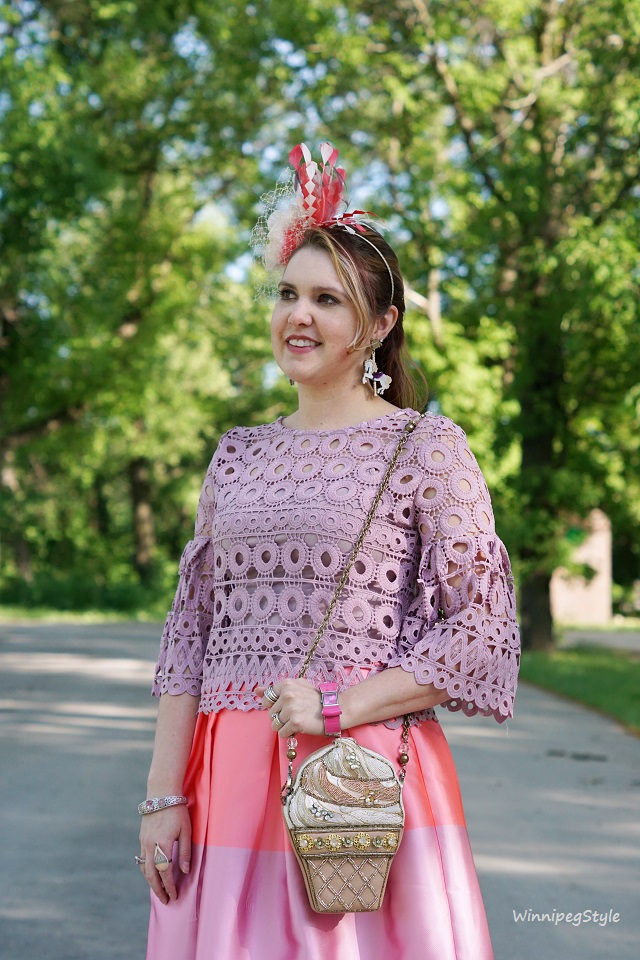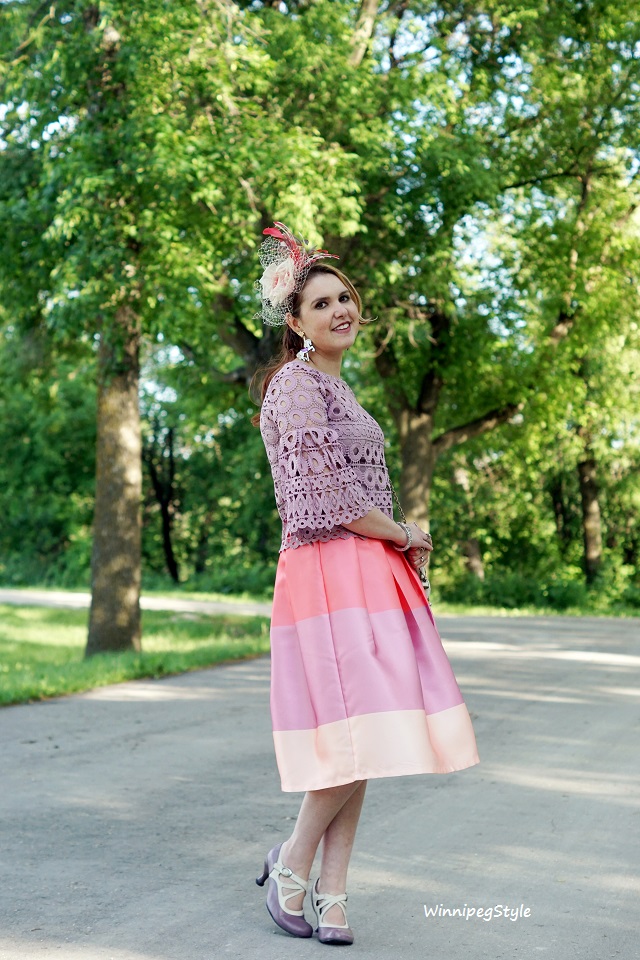 OUTFIT DETAILS
Candy colored skirt – Chicwish
Carousel earrings – Fabcessories (priced in Hong Kong dollars)
Ice cream handbag – Mary Frances
Fascinator – Jacques Vert @ The Bay
Bangle bracelet – Hilary Joy @ The Shopping Channel
Watch – Isaac Mizrahi @ The Shopping Channel
Balloon ring – Vuela Vuela @ Etsy
Shoes – John Fluevog