One fashion piece I love to stock up on is coats! I can't get enough of them! My closet is seriously full of them! LOL!
A trench coat is a must have for me. I love the way you can change up the way it looks with just the way you tie the belt. I have chosen to tie mine in the back today but I can make a completely different look by buttoning up the coat and tying it in the front. Such a versatile piece that every lady should have in their wardrobe. Getting one in a lovely color is always a fun way to add some pizzazz to your outfit!
It is getting colder and that means, BOOT SEASON! YAY! I have been so excited to be able to get out my boots and enjoy them again. It is always worth investing in a quality pair as they really are made to last. I have had this pair for years and they still look amazing! I do store my boots in their boxes and I moisture them with a leather conditioner at least once a year. That really keeps them looking their best for longer.
OUTFIT DETAILS AFTER THE PHOTOS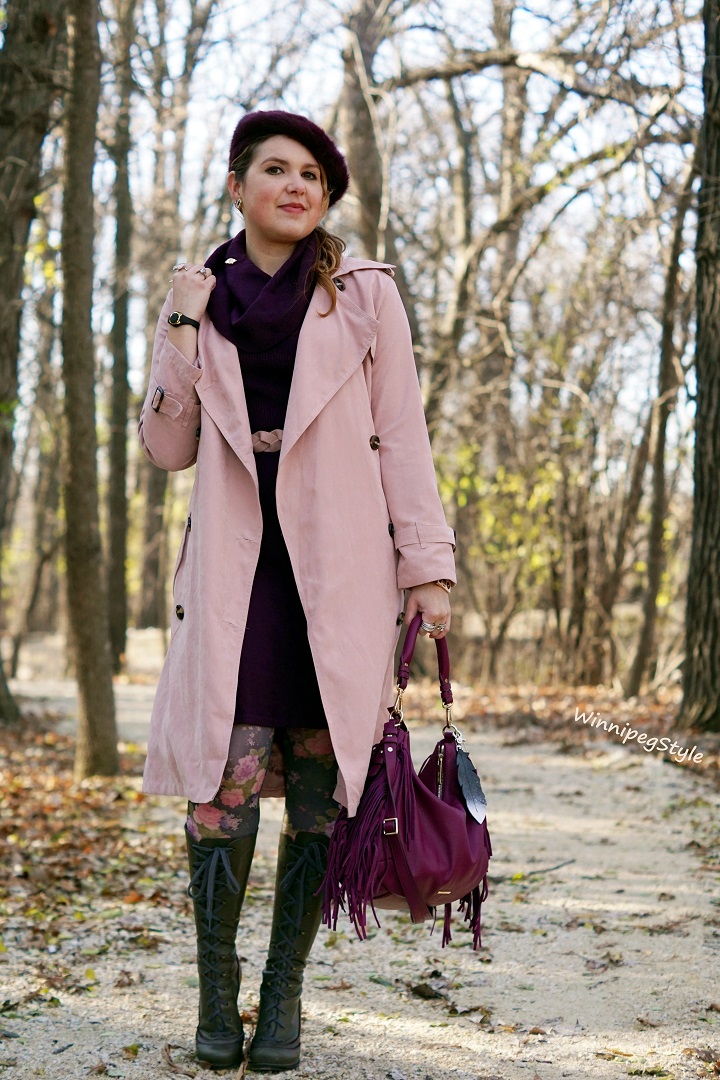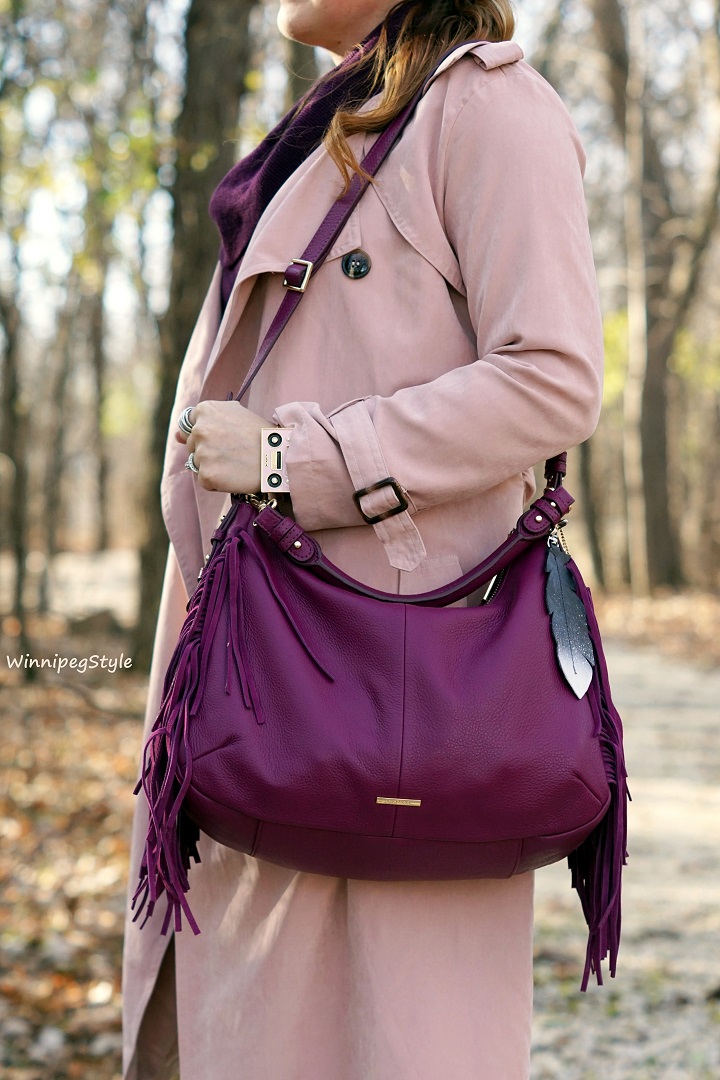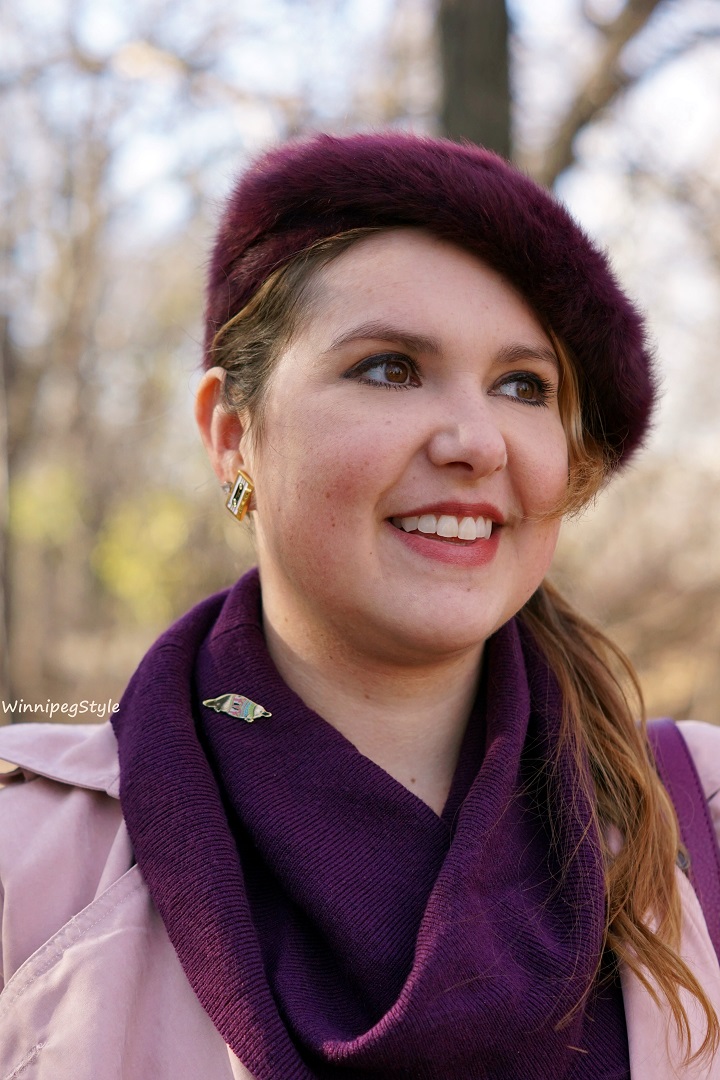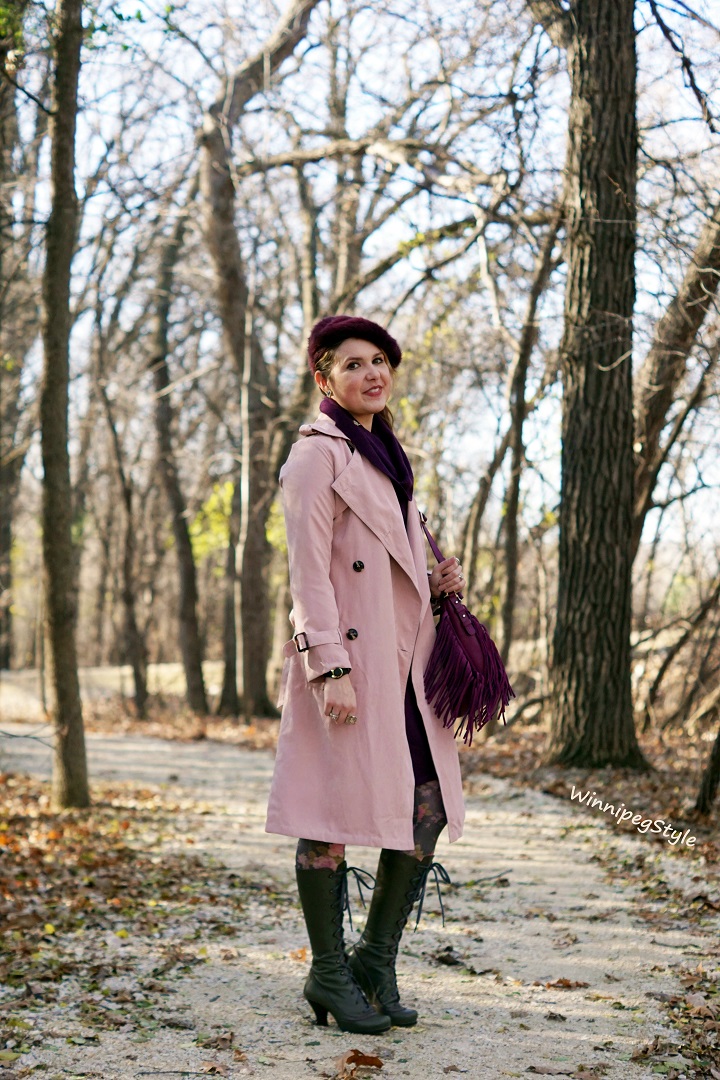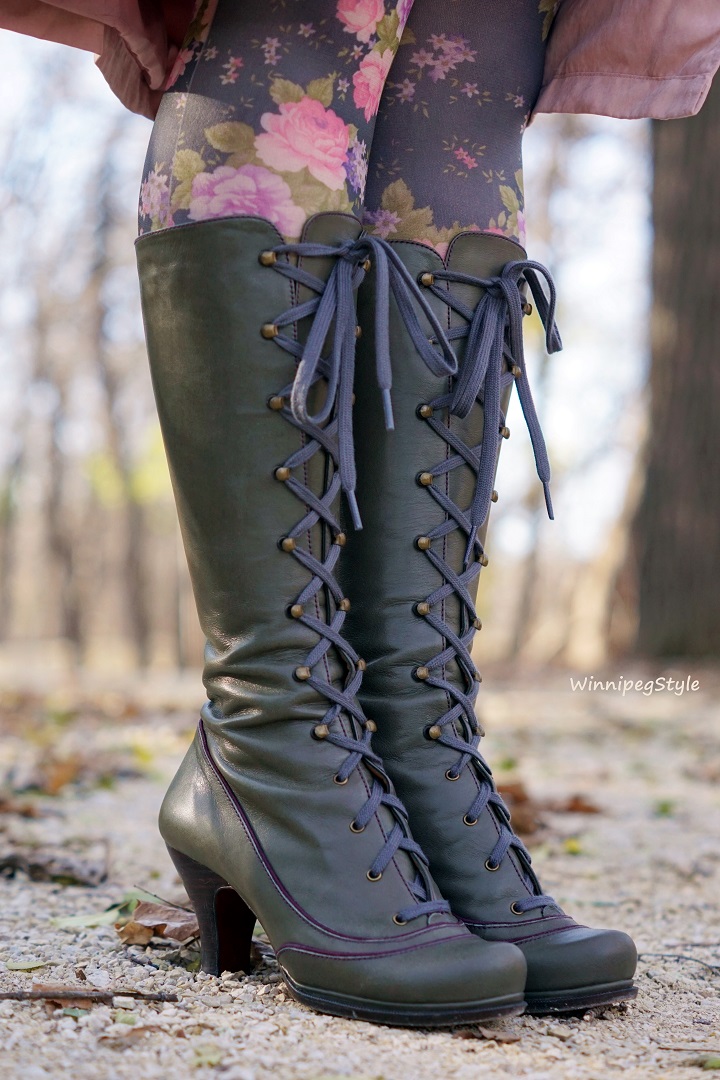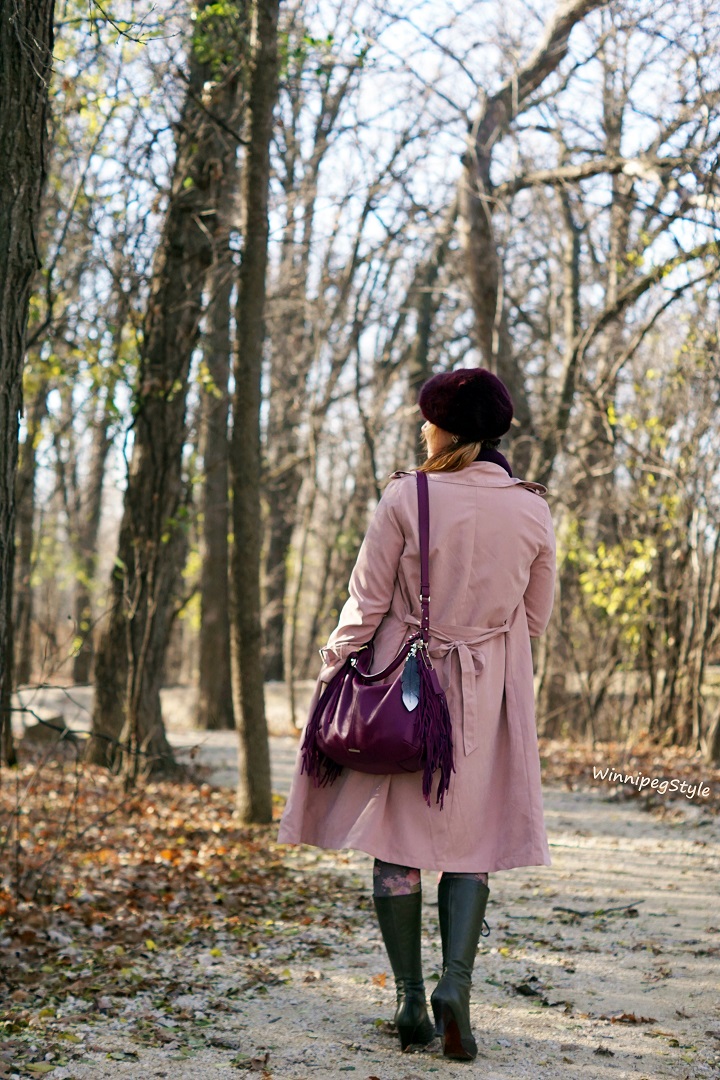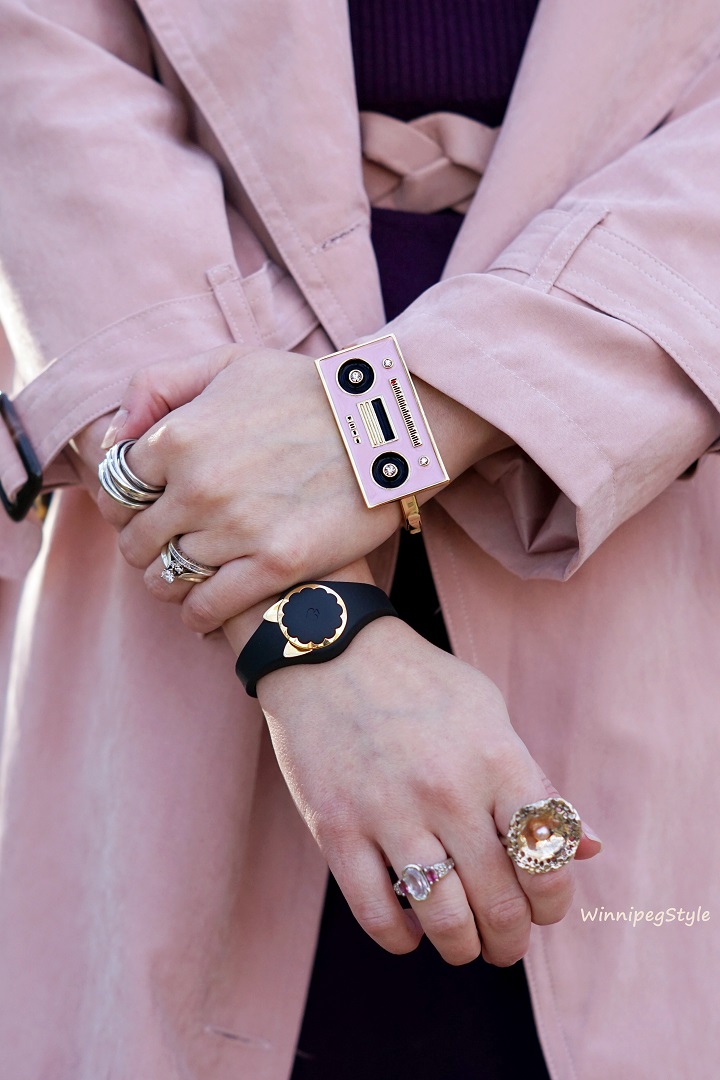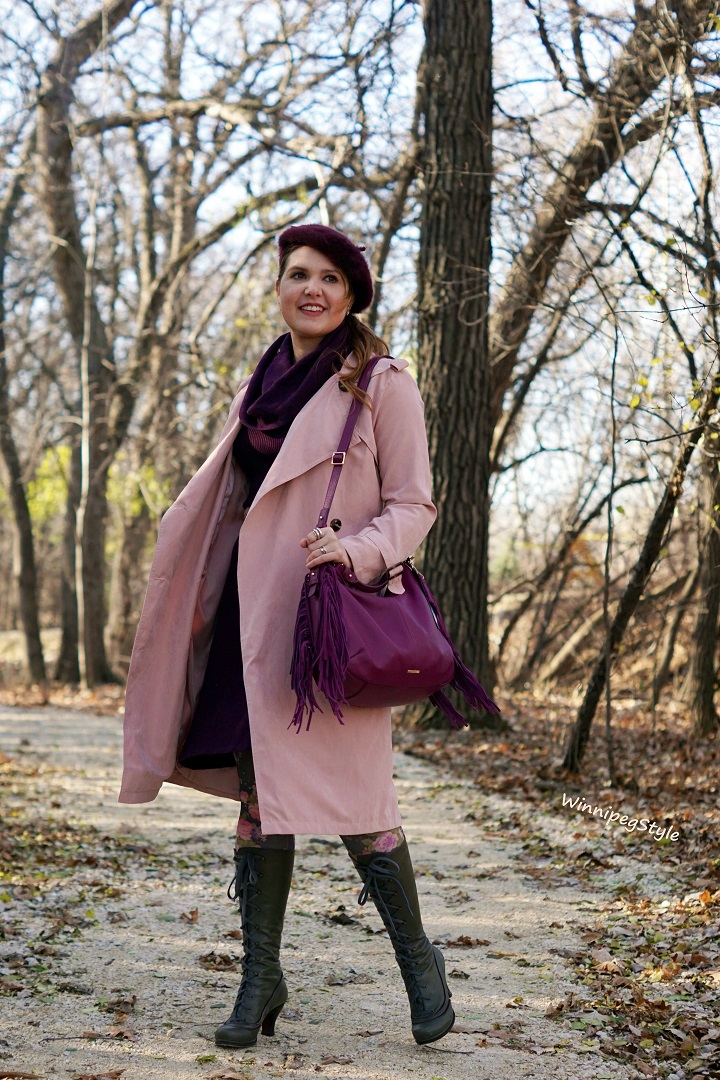 OUTFIT DETAILS
Boots – Chie Mihara (style: Duma)
Dress – INC International Concepts @ The Bay
Hat – Ralph Lauren @ Winners
Handbag – Danier Leather
Leather feather on bag – Julie Pedersen
Platypus pin – Natelle Drawsstuff @ Etsy
Cassette earrings – Kate Spade New York
Boombox bangle bracelet – Kate Spade New York
Cat ears activity tracker – Kate Spade (gift from my parents!)
Clam ring – Hagit @ The Shopping Channel
Floral tights – Forever 21