We definitely have some snow on the ground now here in Winnipeg, I guess we couldn't hold it off forever! We actually have a blizzard warning here that is supposed to start this evening and it's going to last for the next 4 days!! I think I may have to dig a tunnel out of my house to get anywhere when it's done. So anyone that wanted to have snow in December is definitely getting their wish here. I don't mind the snow but I could do without the blizzards. My next blog post will probably be me standing in a snow bank. LOL!
Red is always a color that you see a lot of at this time of year and I love the way it pops against the white snow. Lots of people love to mix red and black together and that color combination always looks great but why not try something different and mix red with a color. For this outfit I mixed red and blue together and it looks incredible. Red and blue aren't complimentary colors but they still look amazing together.
Will you try wearing red and blue together?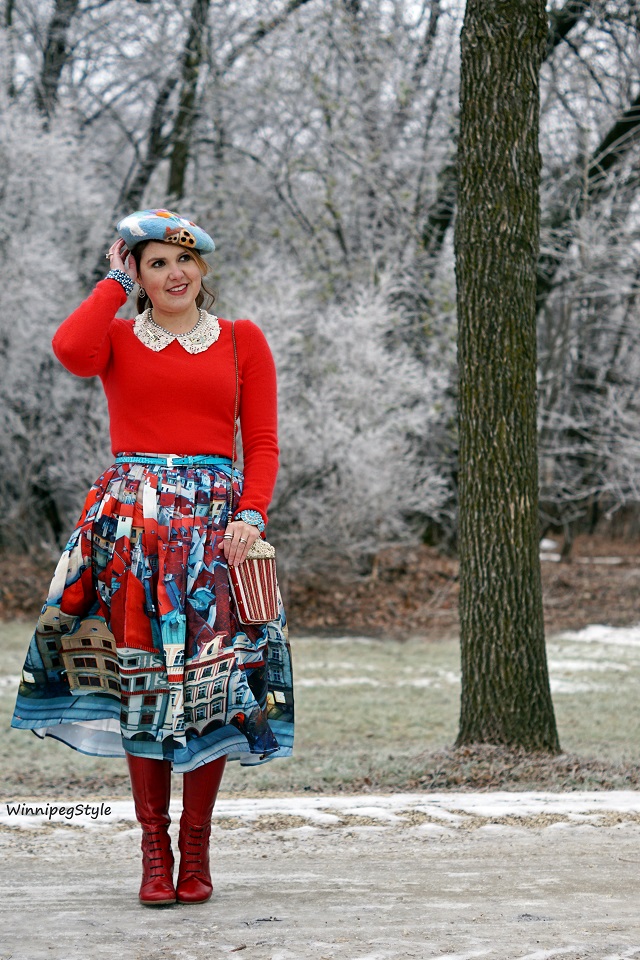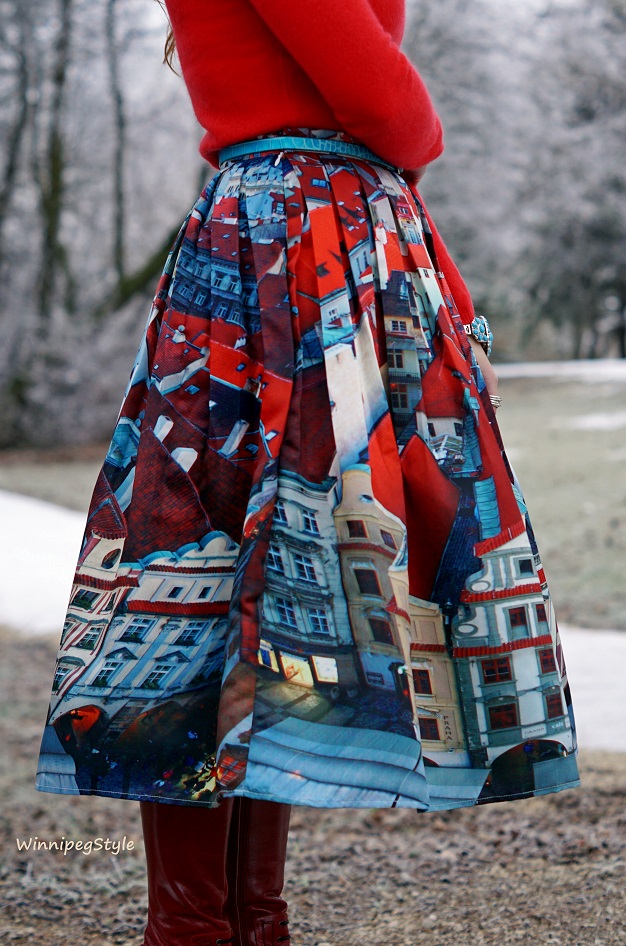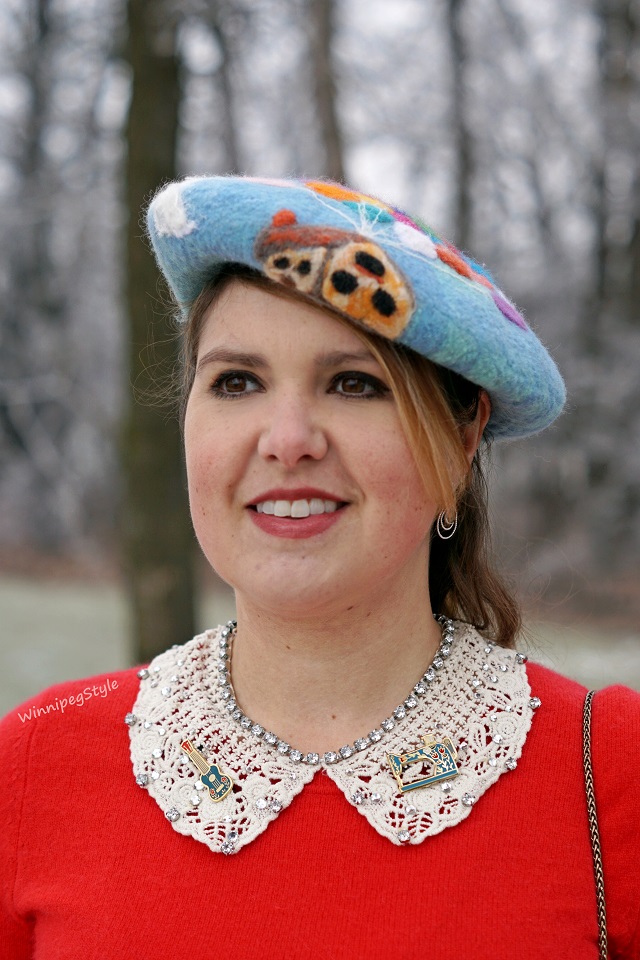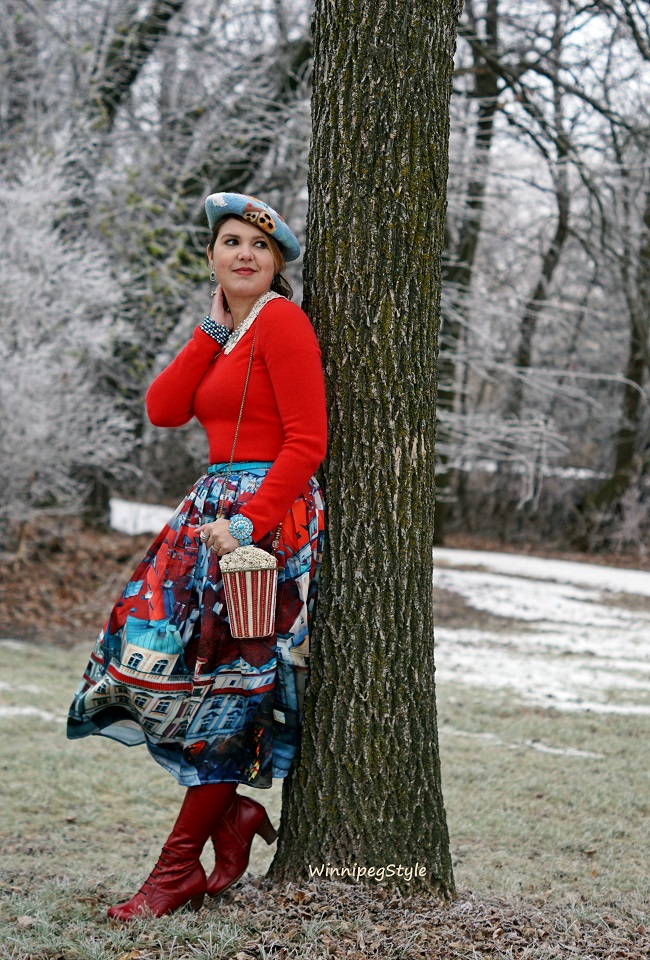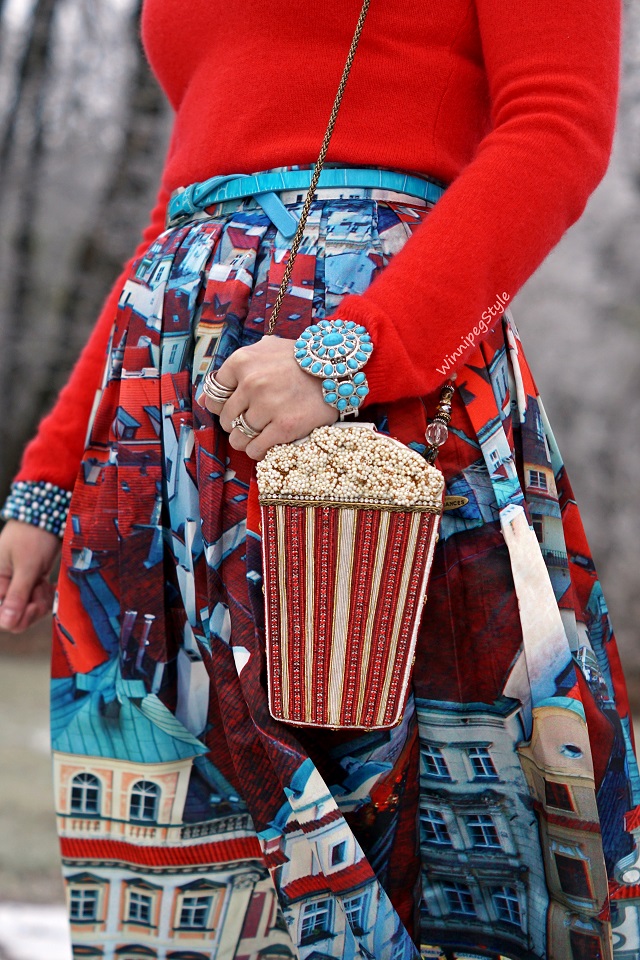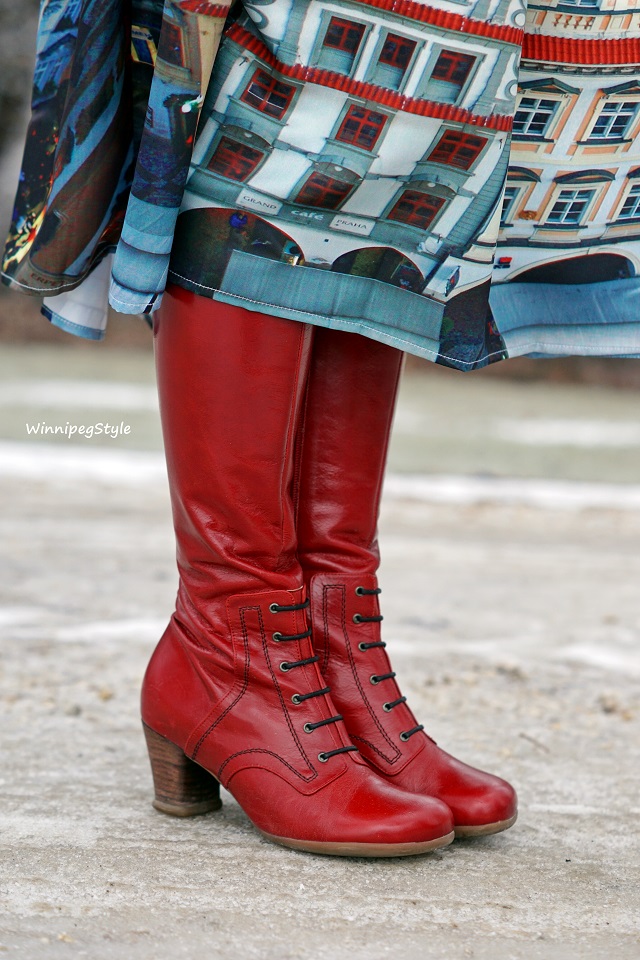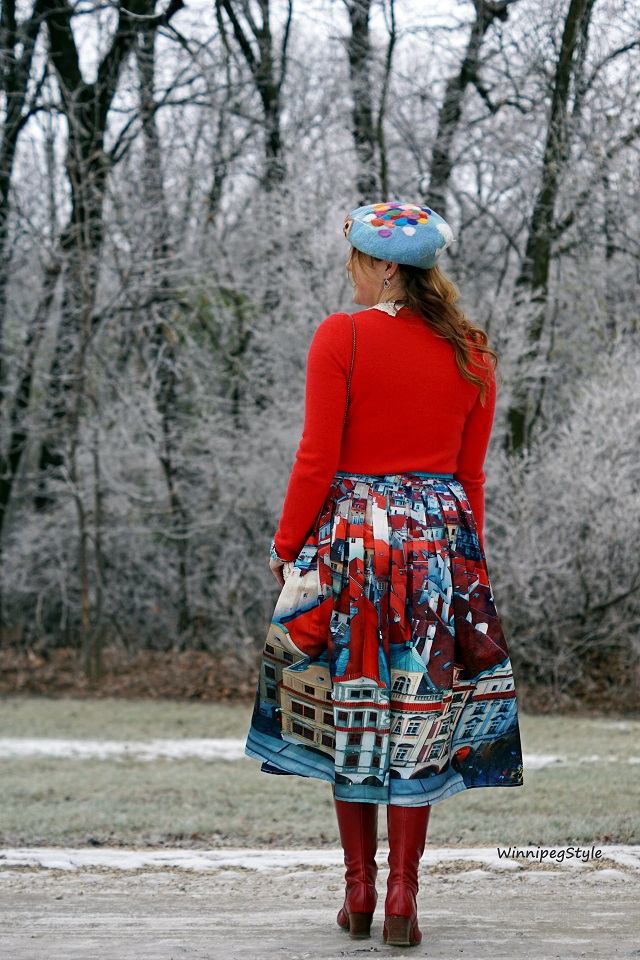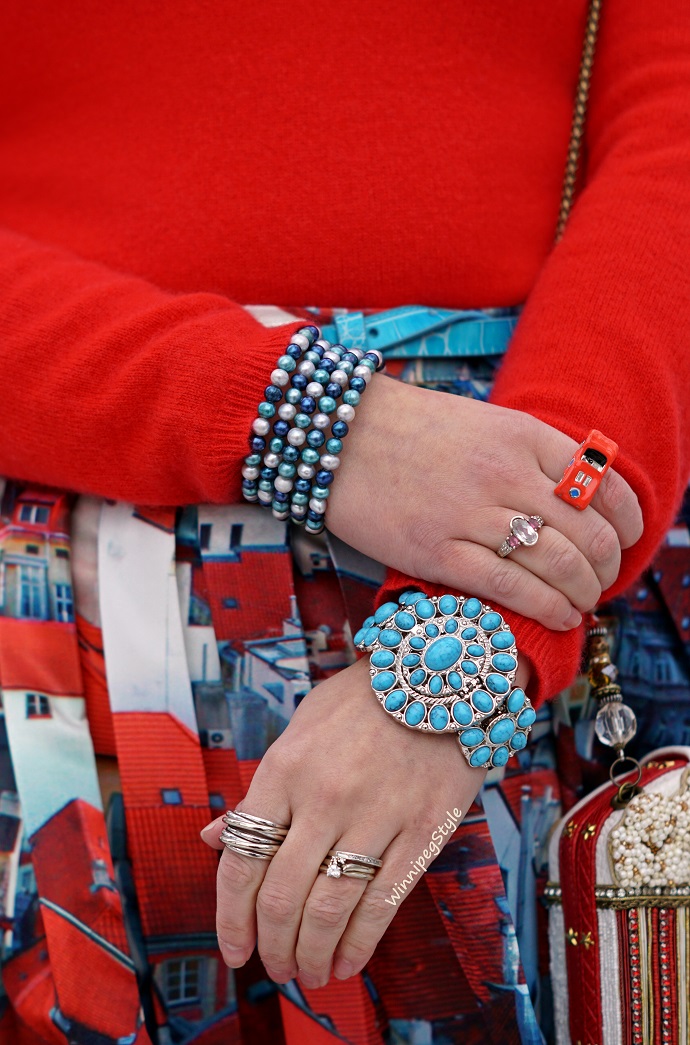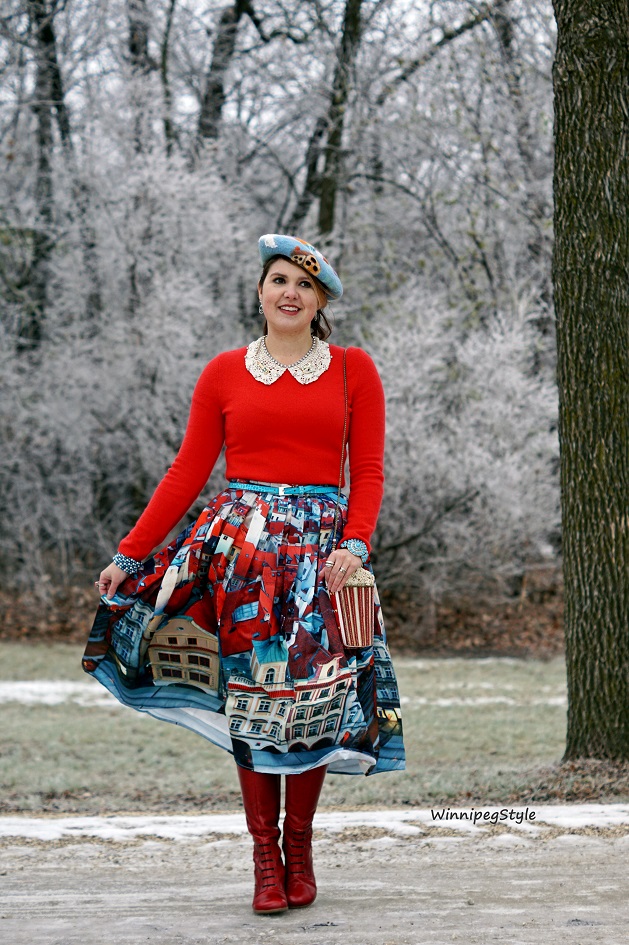 OUTFIT DETAILS
Panoramic printed midi skirt – Chicwish
Cashmere sweater – Lord & Taylor @ The Bay
Crochet collar – H&M
Ukulele & sewing machine pin – Justine Cristle Gilbuena – Etsy
Disney inspired 'Up' beret – Felted Wardrobe -Etsy
Belt – Danier leather
Earrings – Korite Ammolite @ The Shopping Channel
Car ring – Kate Spade New York
Blue Pearl bracelet – Pearl Lustre @ The Shopping Channel
Turquoise bangle watch – The Shopping Channel
Leather boots – John Fluevog