This spring sure has had it ups and downs in the weather department. One day it was 20c (68f) and the next day it was 1c (33f) but I decided to put away my cold weather clothing anyway and not look back. Spring is here and I am going to dress like it!
My favorite thing about spring of course is the new shoes that come out!! I couldn't resist these gorgeous retro style sandals from Chie Mihara this spring! I absolutely needed a classic pair of white sandals in my life! These really will go with everything I own! As always Chie Mihara's collection is outstanding! Check out the whole new spring/summer 2017 collection by clicking here. Her shoes are always so gorgeous, full of style and completely comfortable!!! How can anyone resist shoes that are pretty and comfortable?!
Chie Mihara also came out with a new collection this year called CHiE (click here to see). This collection is all about elegant, playful shoes with a more higher and thinner heel than her classic collection! You should see some of the shoes in this collection they are seriously outstanding!!!
As you can see from my outfit I am still obsessed with flamingos! This is my 3rd flamingo skirt from Chicwish and I still can't get enough! LOL! I don't think I will ever get sick of anything flamingo! I must say that this skirt has the most beautiful full shape as it flares out perfectly and stays that way. I love when a skirt holds it shape.
Enjoy your spring everyone!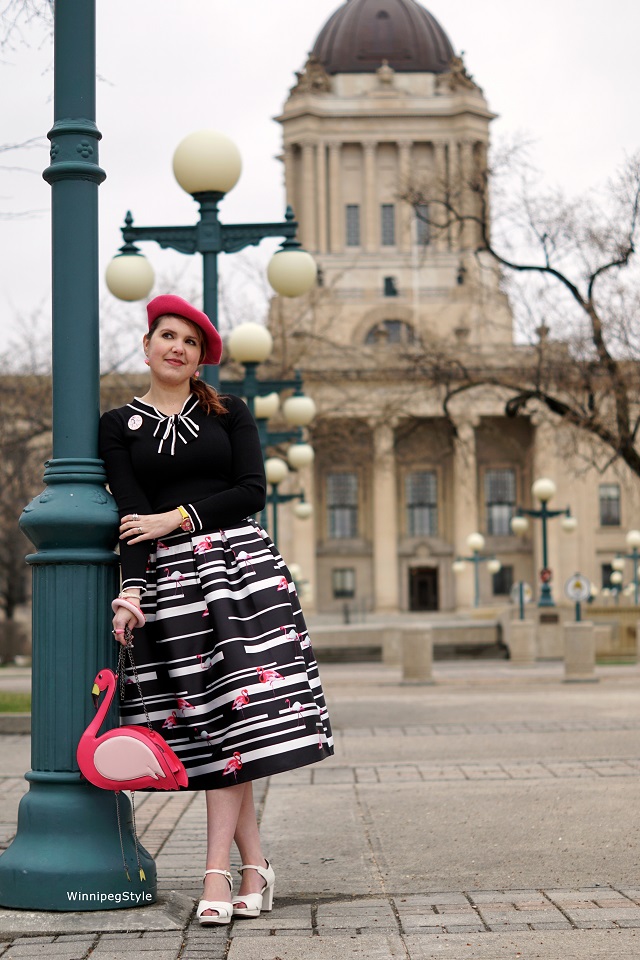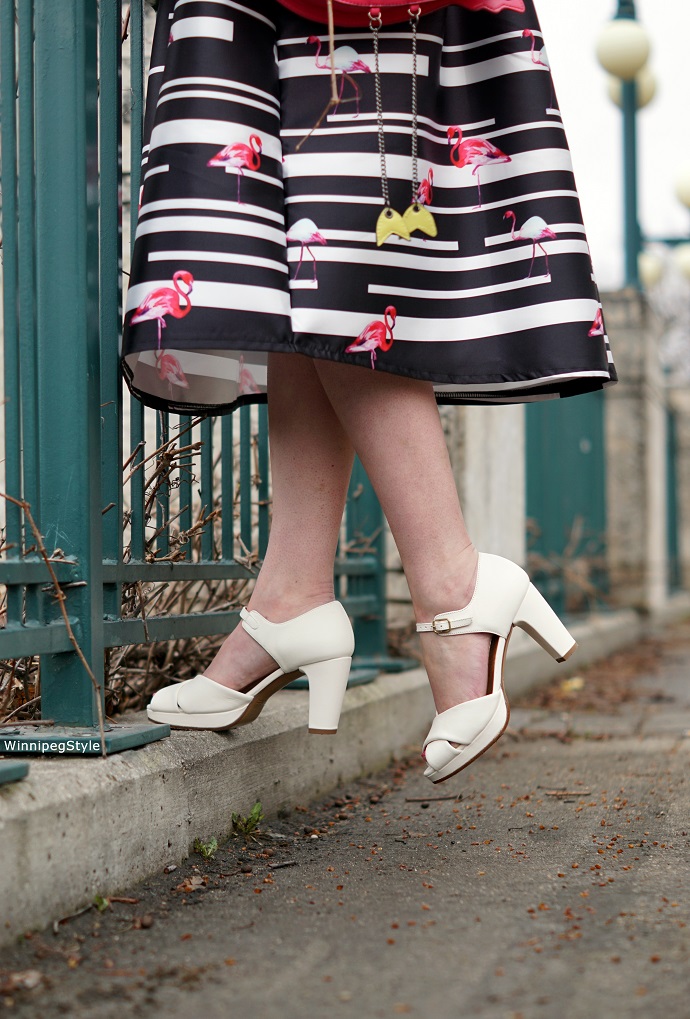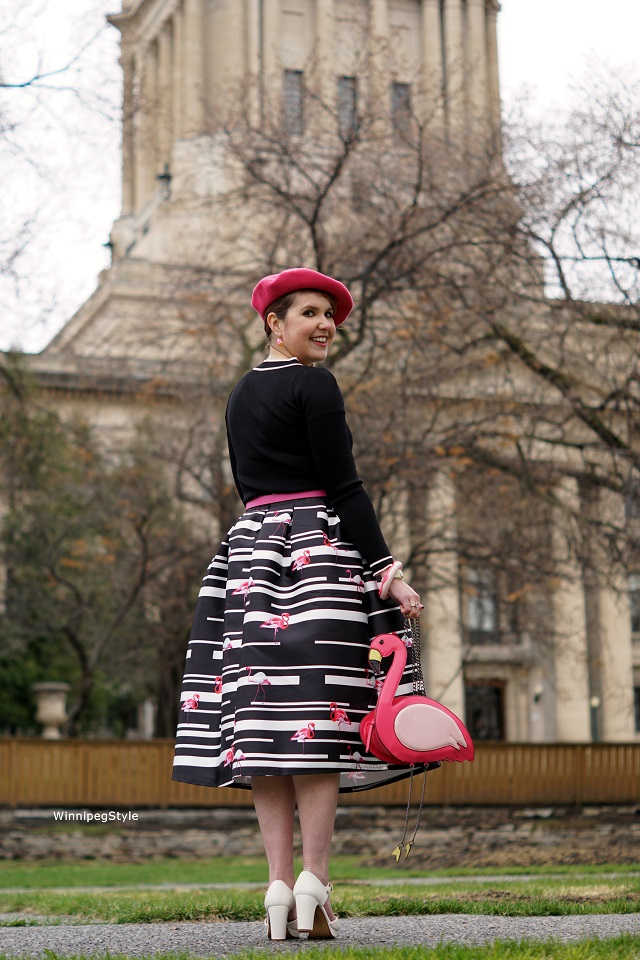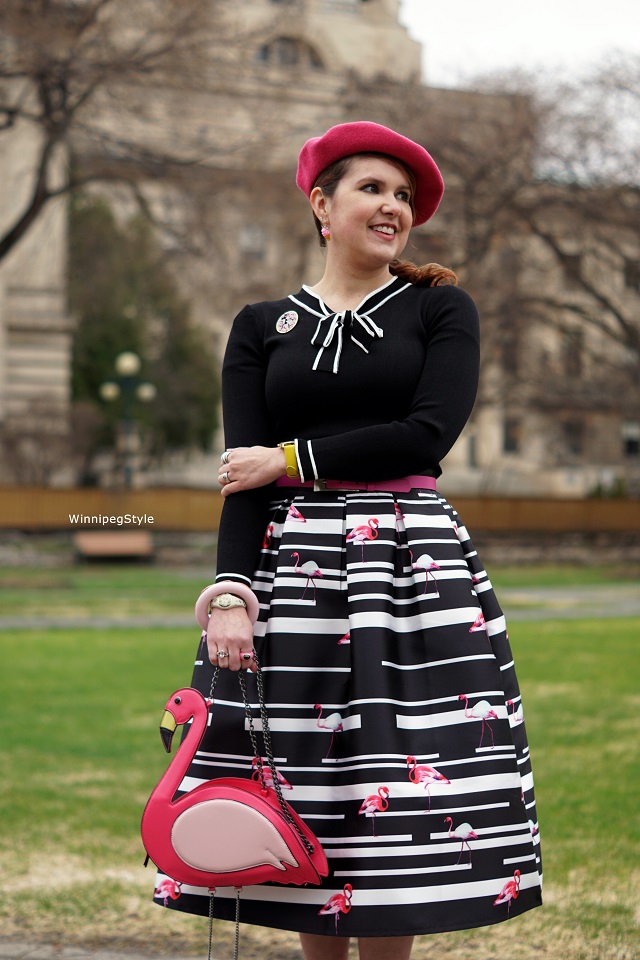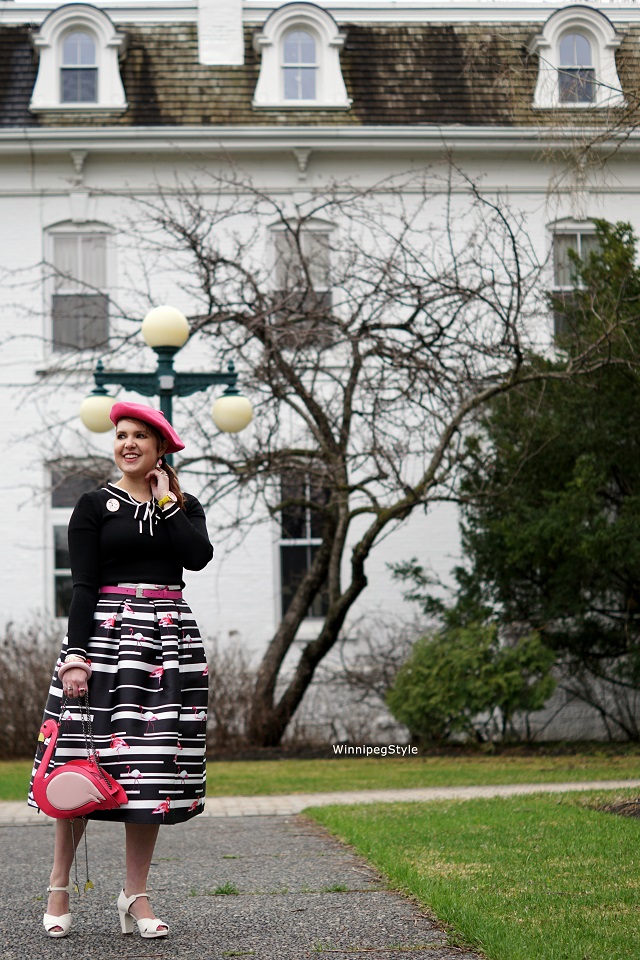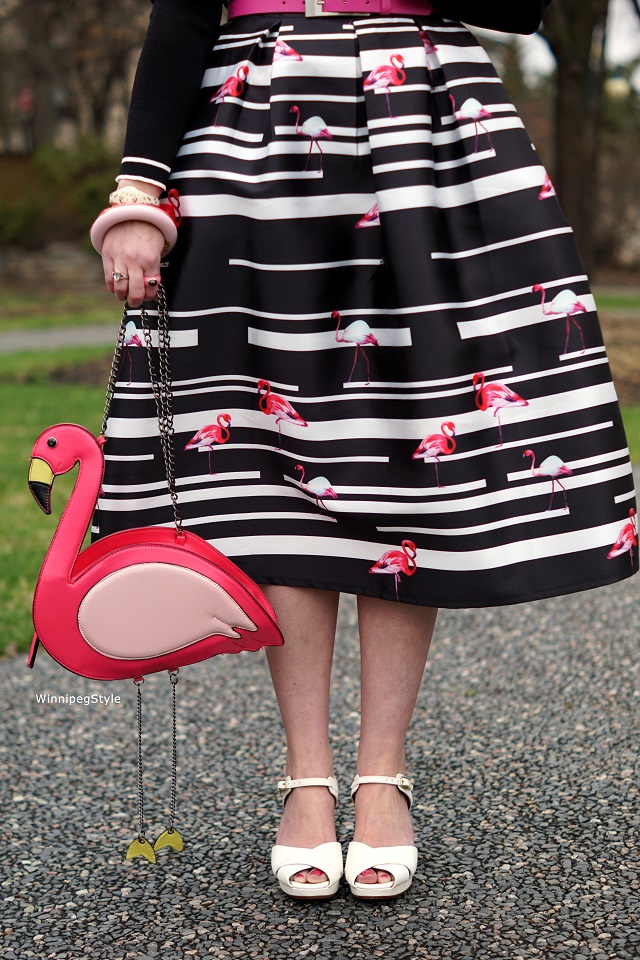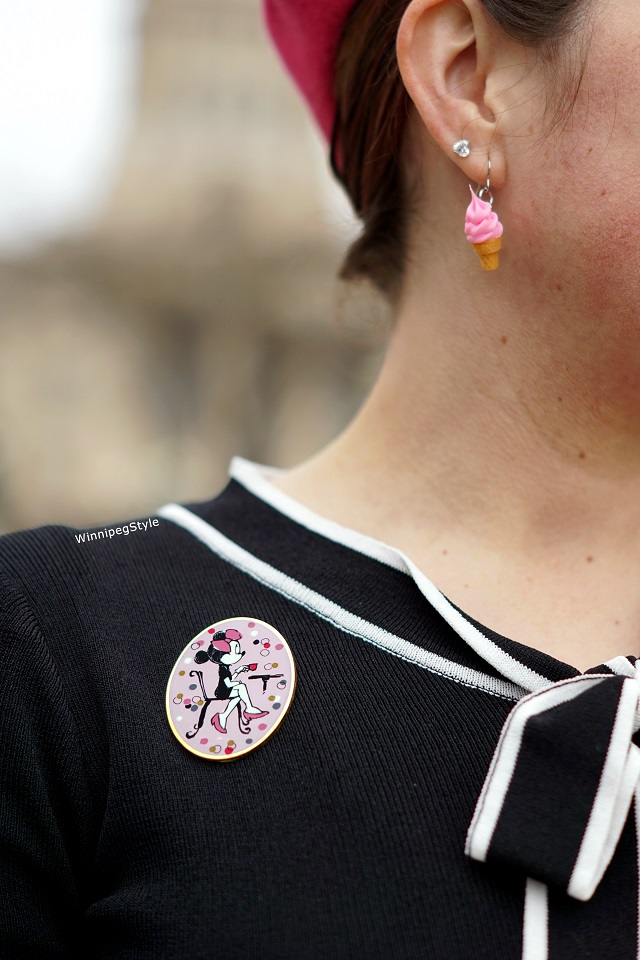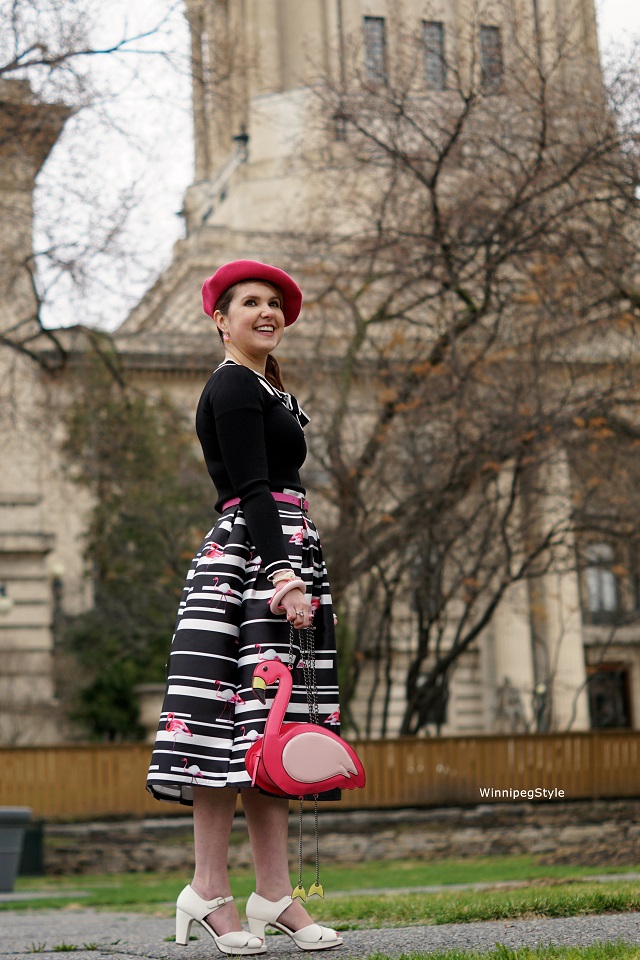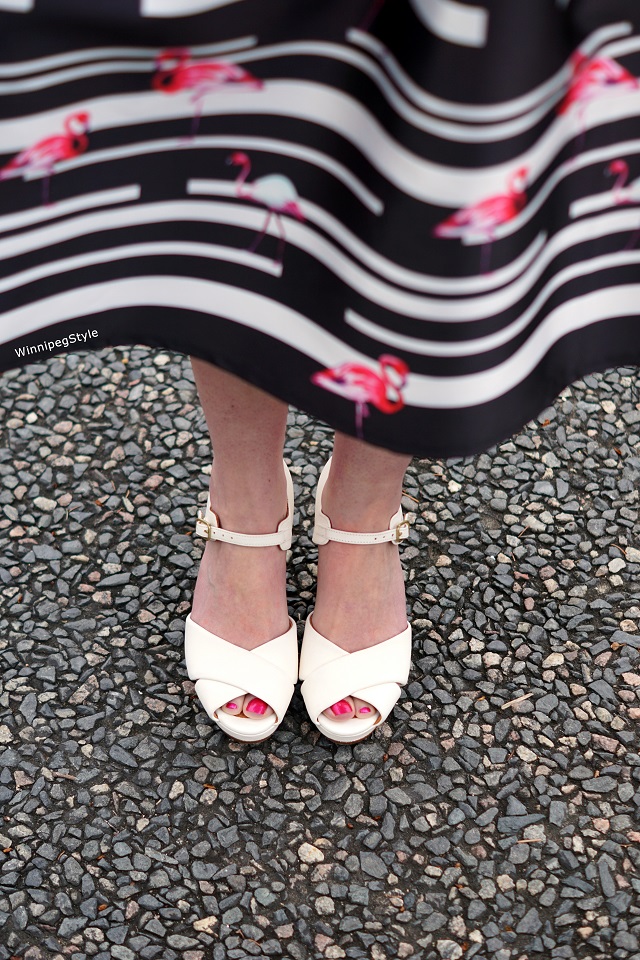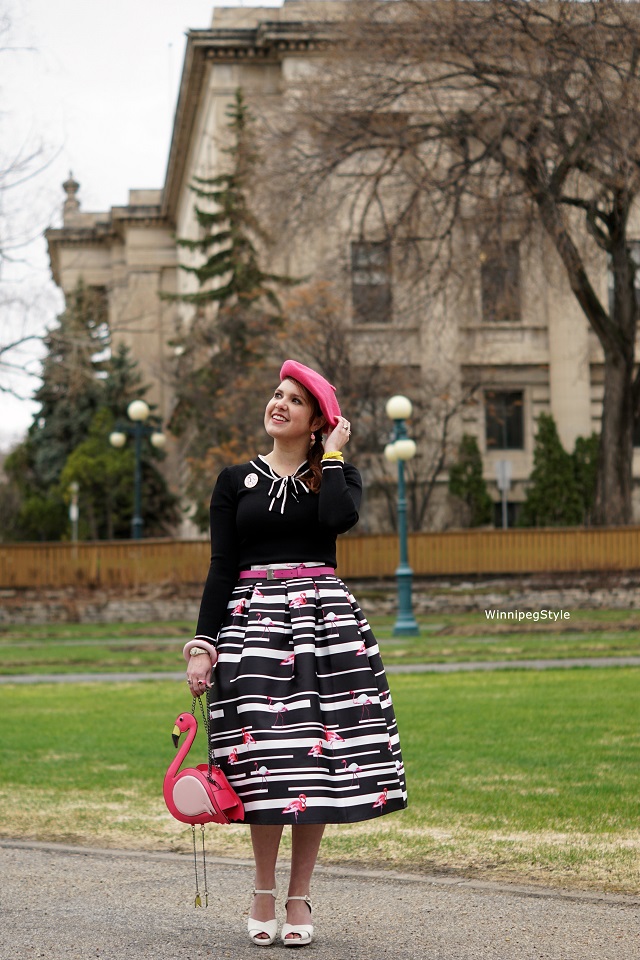 OUTFIT DETAILS
White sandals – Chie Mihara (style: Gada)
Flamingo print skirt – Chicwish
Belt – Danier Leather
Black and white top – Chicwish
Hat – Di Firenze @ Winners
Ice cream earrings – Claire's
Minnie Pin – Disney
Flamingo bag – Aliexpress
Bangle & watch – Kate Spade New York
Jade ring – The Shopping Channel