Can there ever be too much watermelon?!!! Watermelon is my favorite summer fruit so my answer to that question would be: No!
Don't know if I could have packed more watermelon pieces into this outfit and I am so happy with the personality that each piece brings to my look. I have had my eye on a few watermelon skirts over the past few years but I think the prices always scared me away that is until I found this skirt. The price was just right and I couldn't resist adding it to my collection of printed skirts. What a perfect summer skirt! I can't wait to wear it to a few summer events this season! It's funny that I already had all of these watermelon accessories already in my closet! I think they were all just waiting for the perfect skirt to come along too! LOL! This skirt seems to be out of stock at the moment but I am sure it will be restocked really soon!
What is your favorite summer fruit?
OUTFIT DETAILS AFTER THE PHOTOS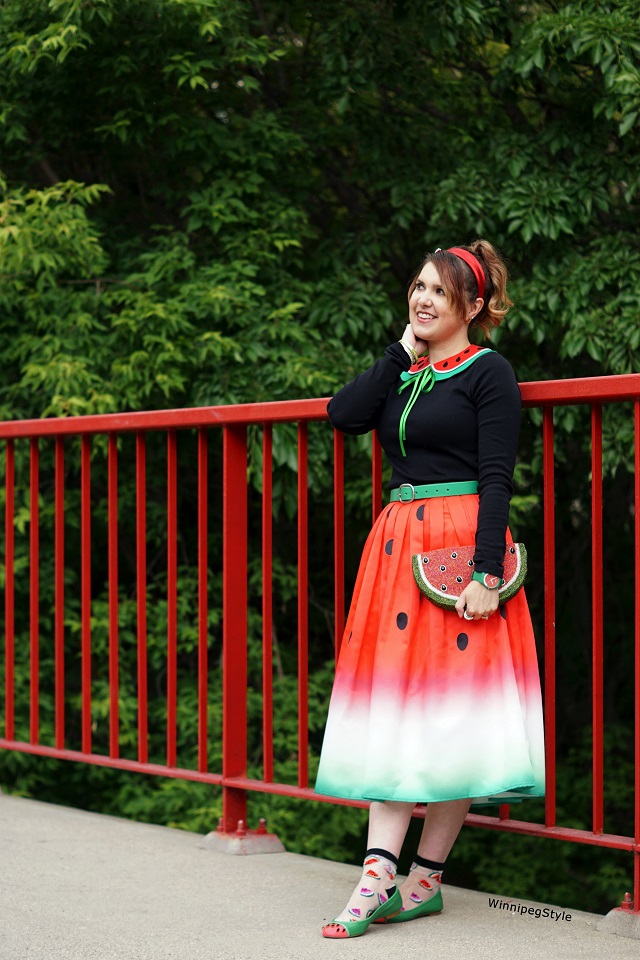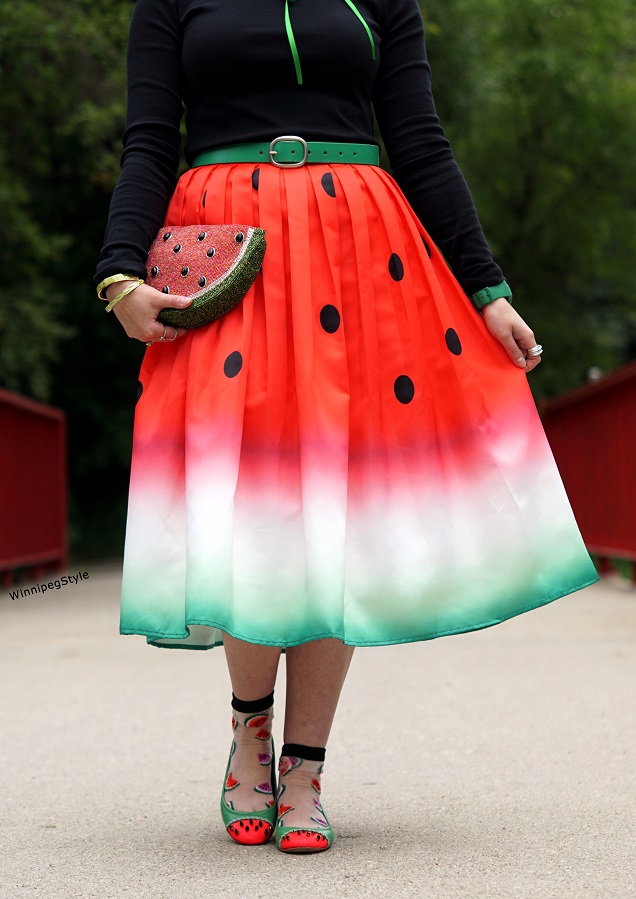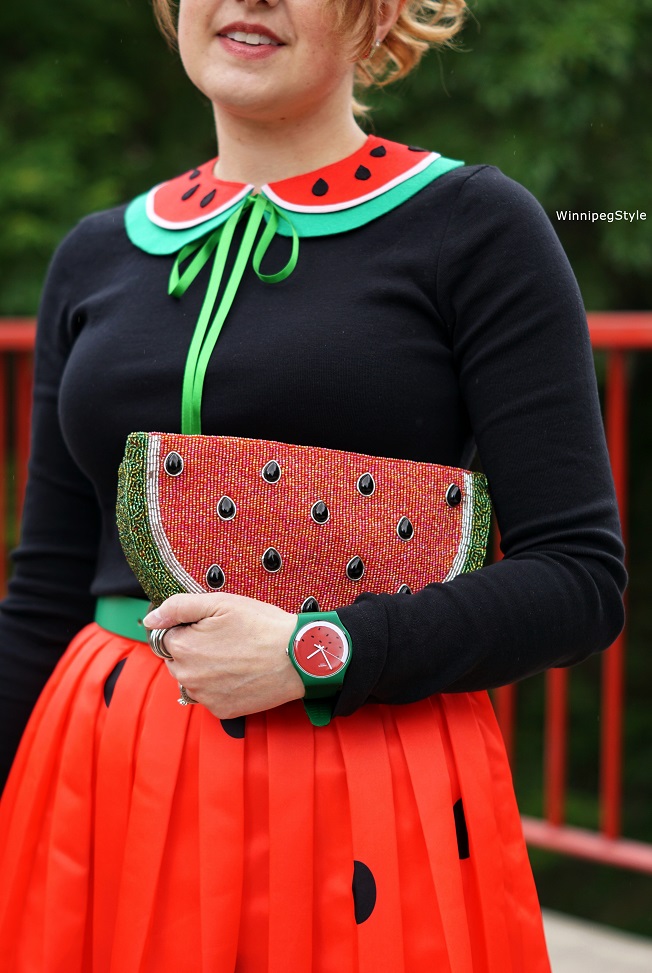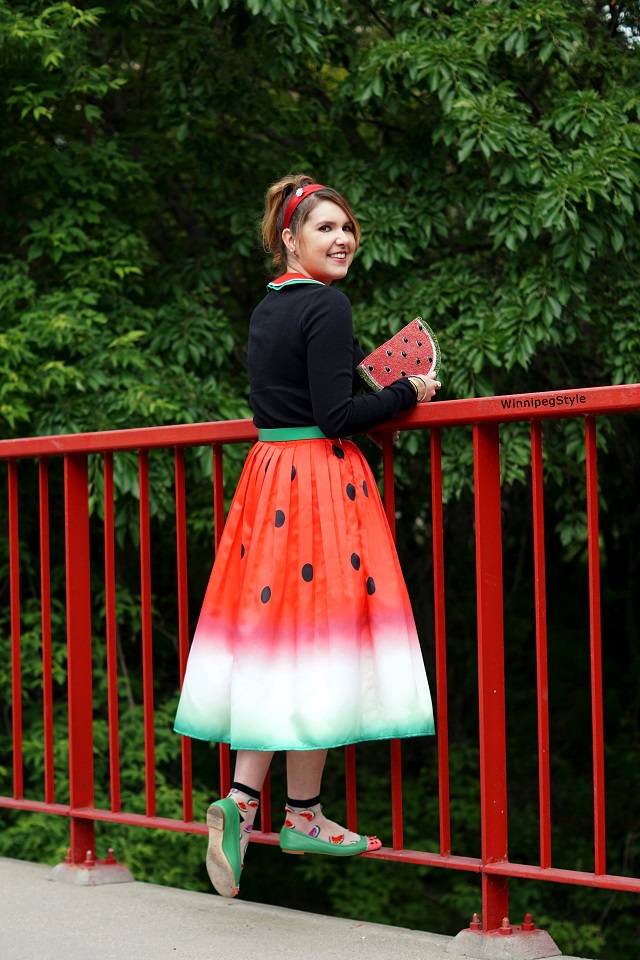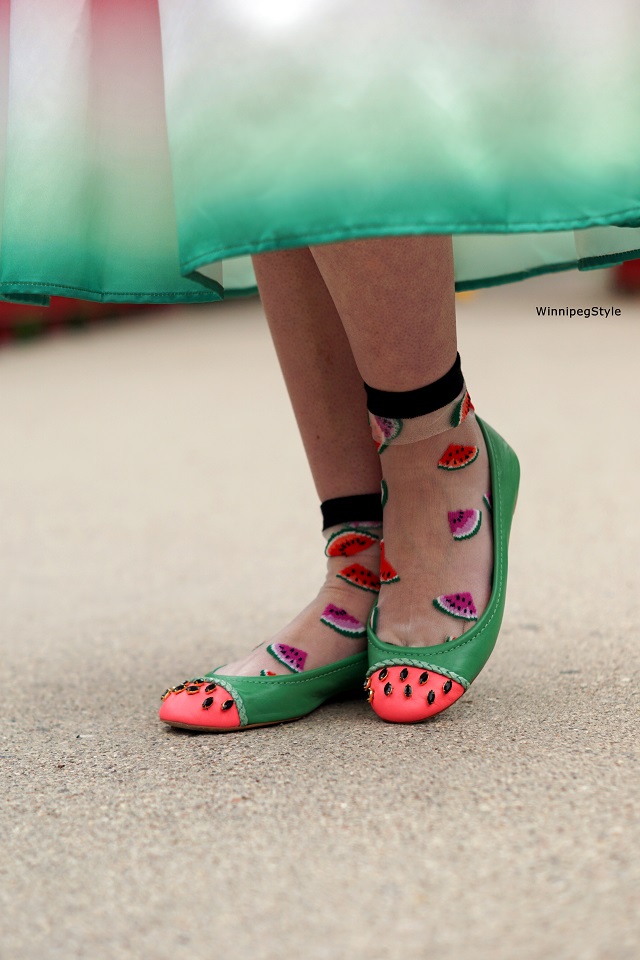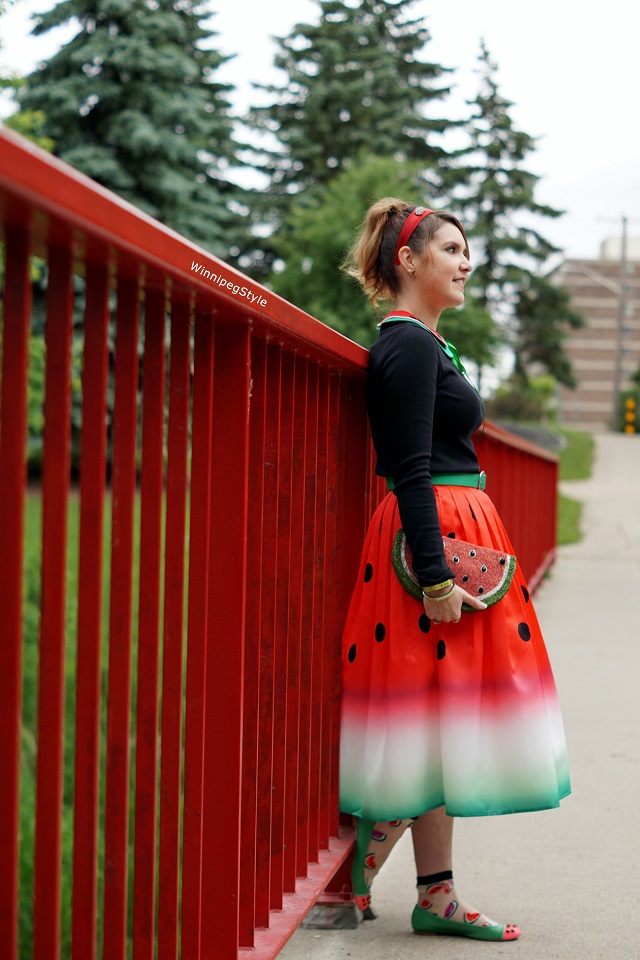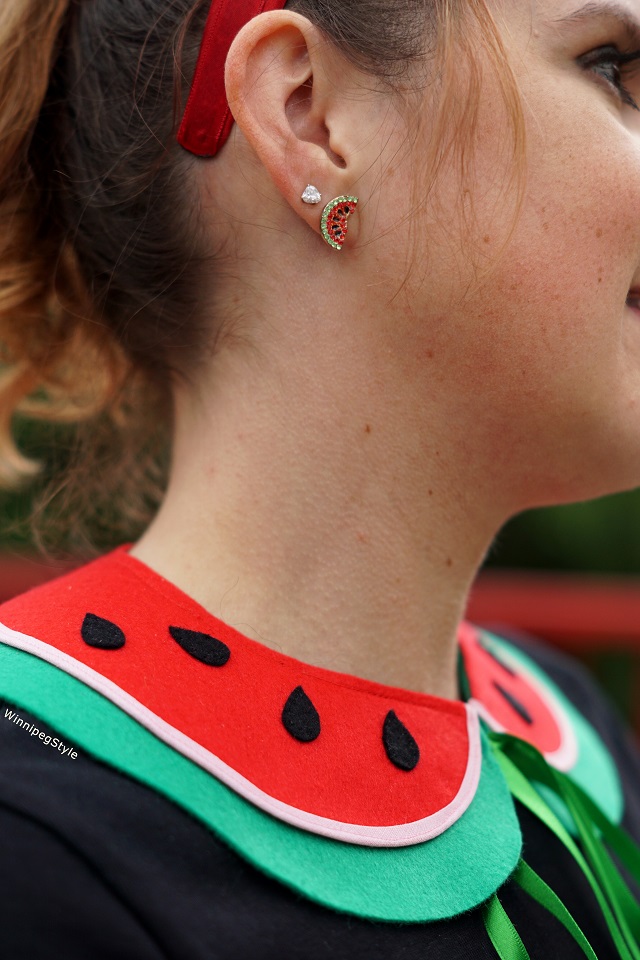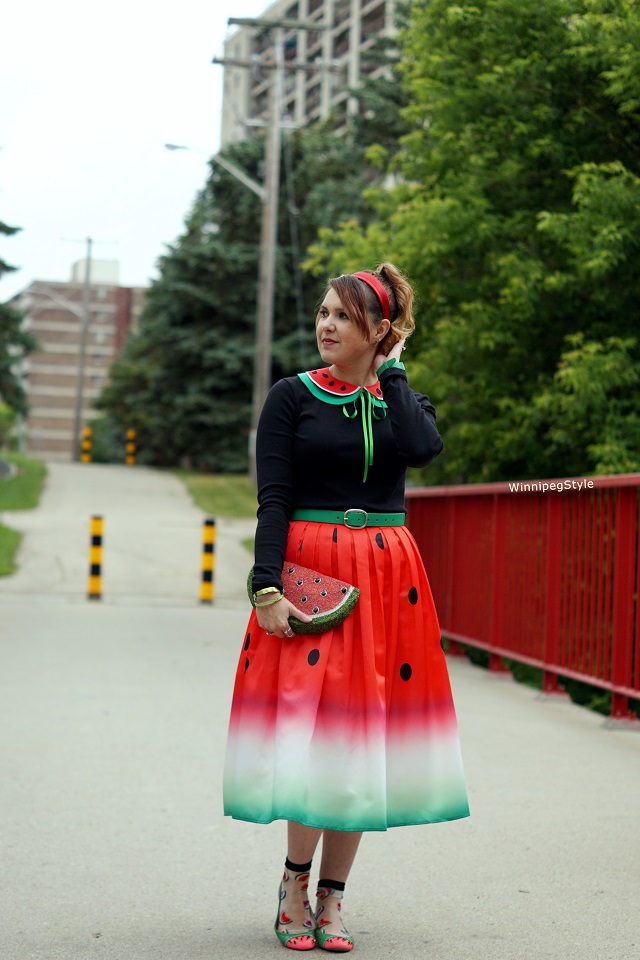 OUTFIT DETAILS
Watermelon Handbag -Mary Frances
Watermelon collar – Fairytale Collars
Watermelon clear socks – Tabbisocks
Belt – Rooster Shoes
Top – Joe Fresh
Headband – Icing
Watermelon earrings – Claire's
Watermelon watch – Swatch @ The Bay
Bangles – Kate Spade & Lia Sophia
Watermelon shoes – Kate Spade New York