I am a completely addicted to any skirt with a scene print on it! I honestly can't get enough of them so you can see why I had to have this skirt! New York city is a place that I hope to visit one day as every thing I have heard or seen about it looks so fantastic! For now this adorable New York City skirt will have to do until I can actually get there. I can tell you that I have the perfect pieces to take along with me on the trip including my taxi shoes and taxi purse! LOL! So I am ready to go any time!
My favorite thing about this lovely New York city skirt is that it looks like a hand painted picture. It's colors are black, grey and white with the most gorgeous pops of yellow! This skirt really is a stand out piece!
How would you wear this New York City print skirt?
OUTFIT DETAILS AFTER THE PHOTOS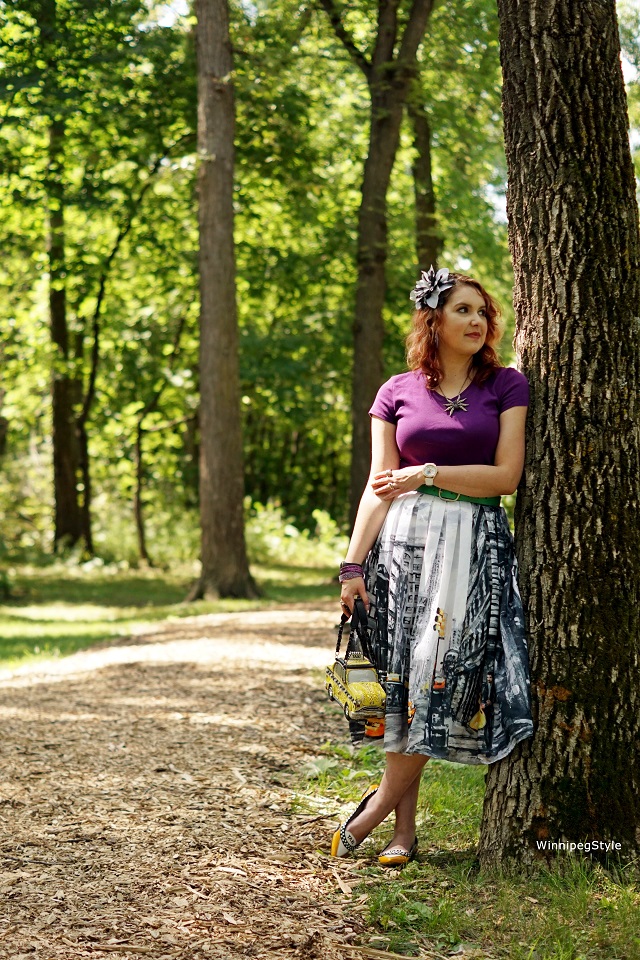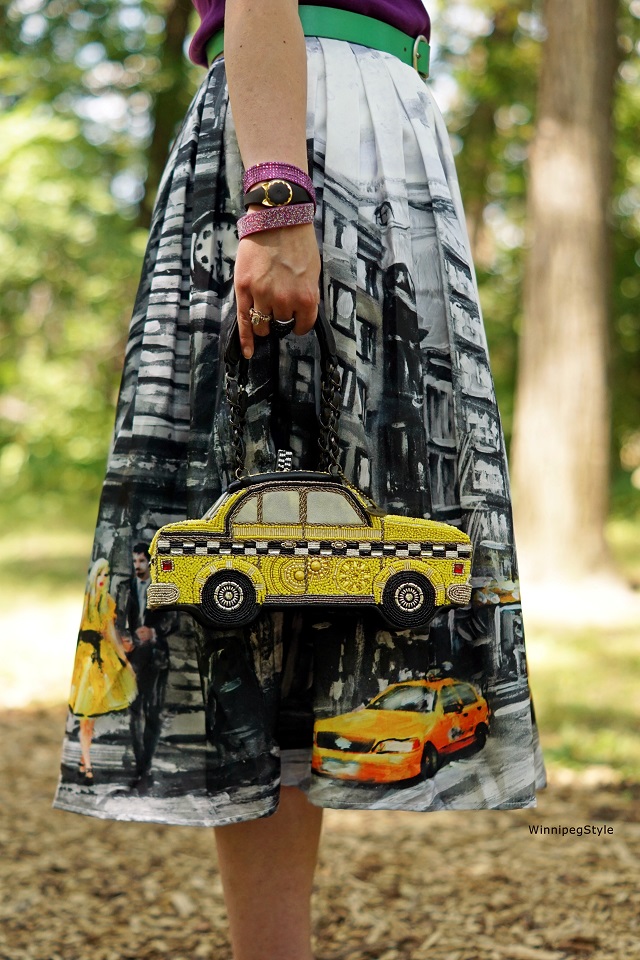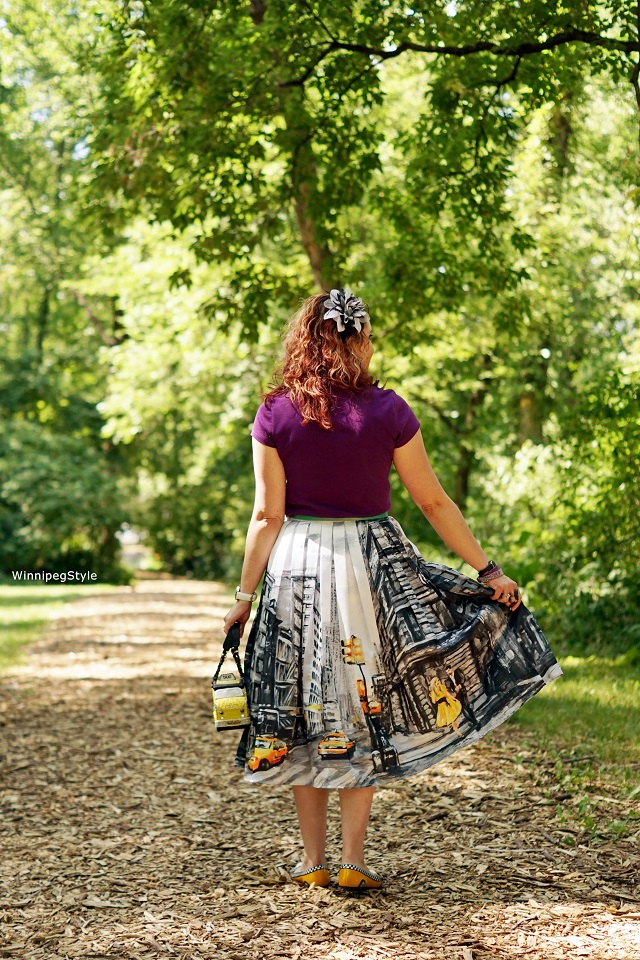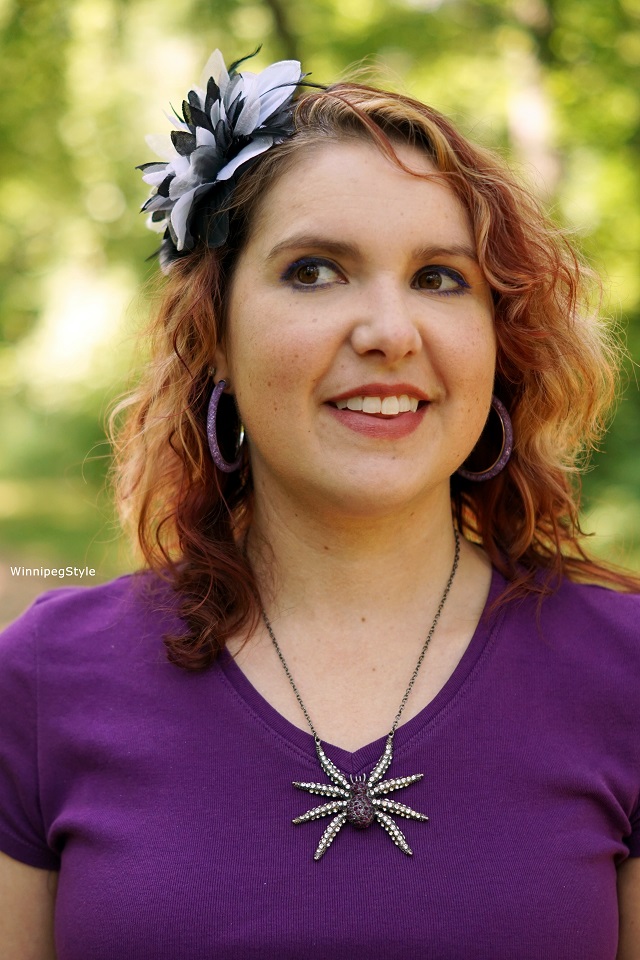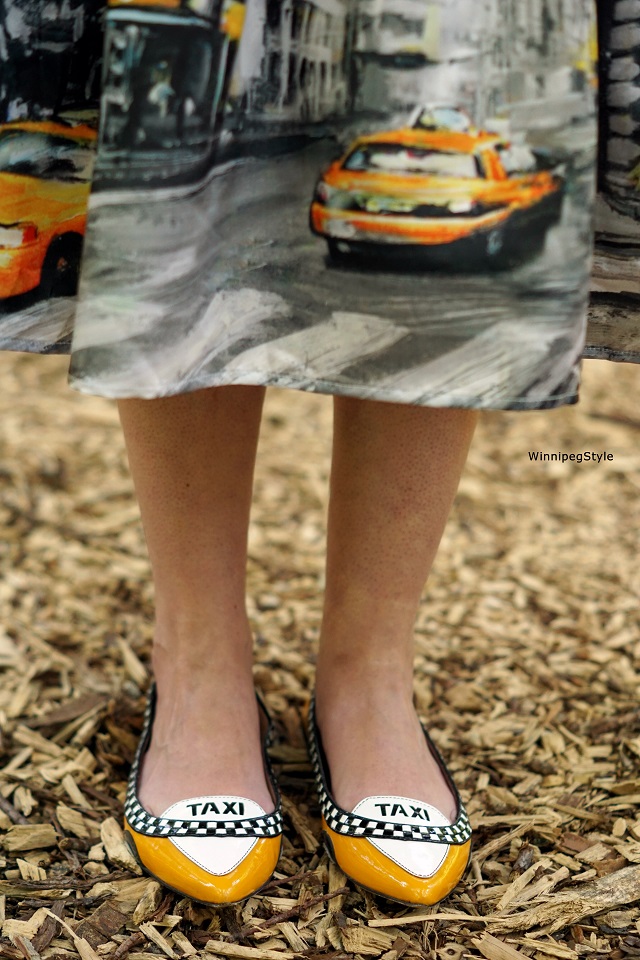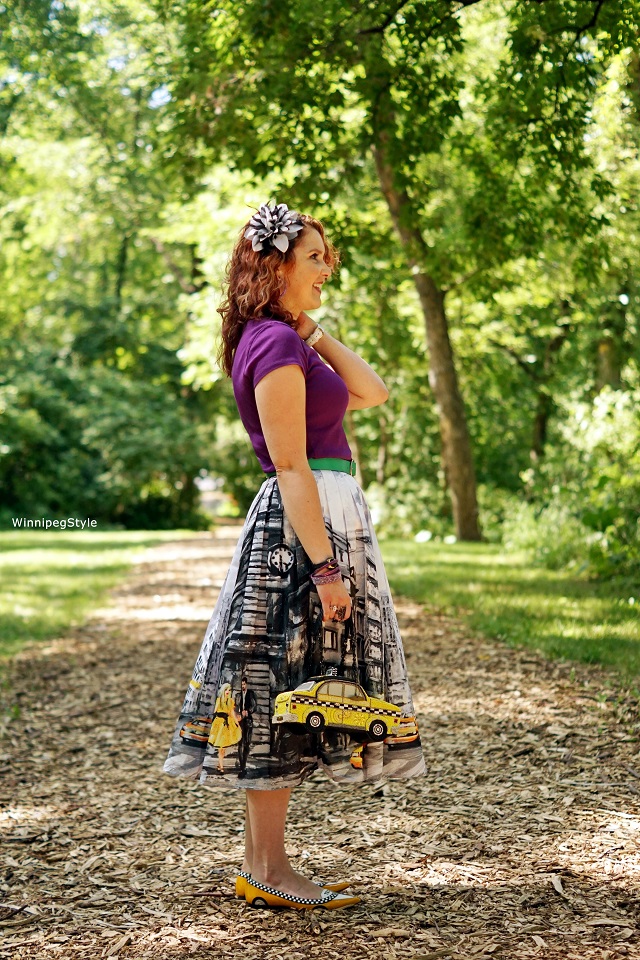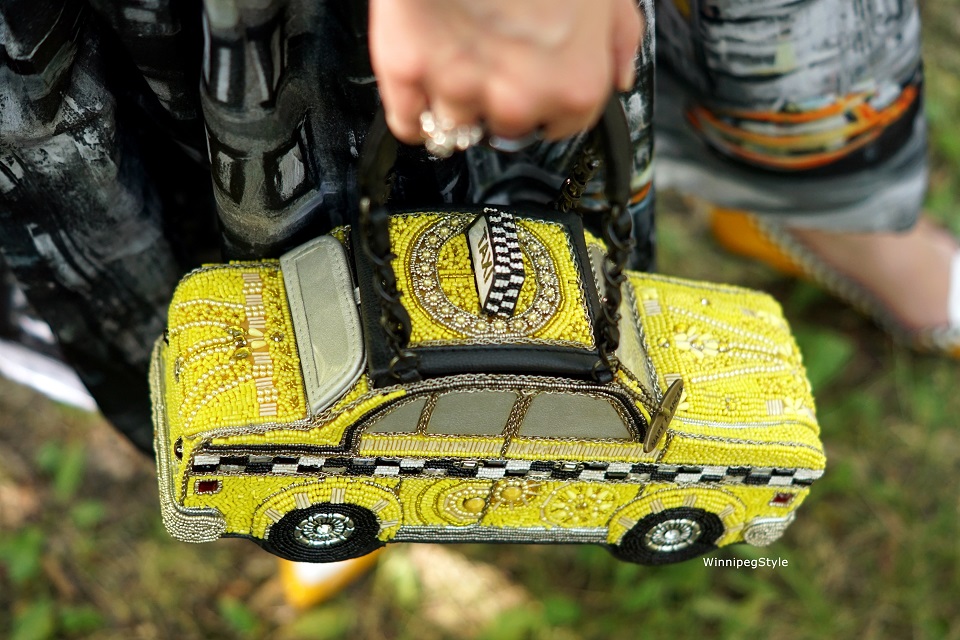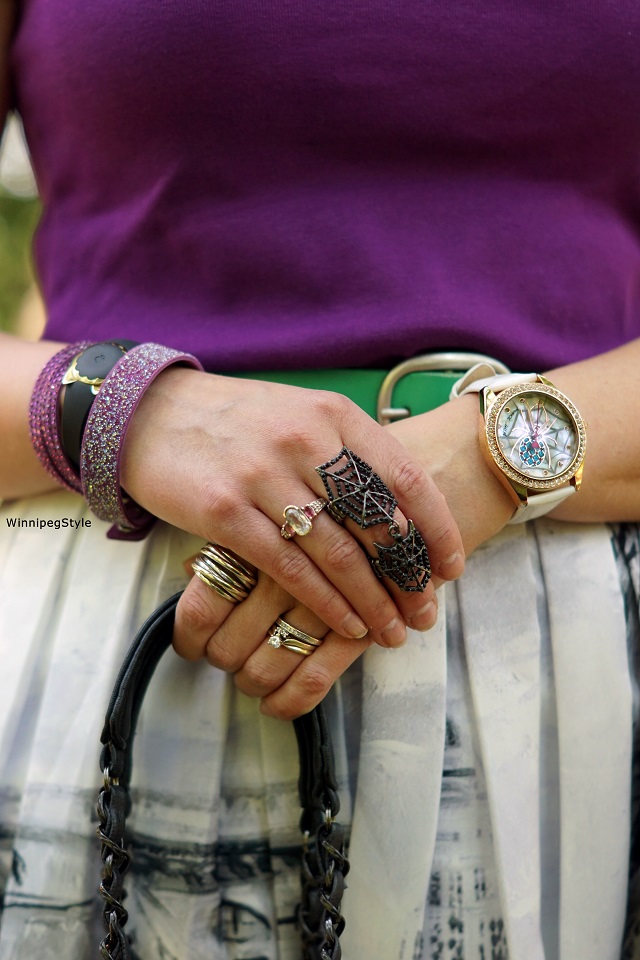 OUTFIT DETAILS
New York city print skirt – Chicwish
Top – Reitmans
Belt – Rooster Shoes
Spider Necklace – Icing
Earrings – Swarovski
Headband – Icing
Wrap bracelet – Swarovski
Cat activitiy tracker – Kate Spade New York
Spider web ring – Claire's
Spider watch – Betsey Johnson @ The Shopping Channel
Taxi shoes – Kate Spade New York