If you have ever taken a cruise you know that there are a few special formal dress up nights for dinner. I always look forward to those nights as I love any reason to get dressed up. Even though I love these fun nights packing for them can be a little difficult as pulling anything out of your cramped suitcase can come out looking like a cruppled mess. I always try to unpack my suitcase and hang up everything as soon as I get onboard and try to work out the wrinkles.
Two things I knew I needed to take on my vacation for a dress up evening is a Chicwish dress and a Mary Frances bag! These 2 things are a must have for me! My cruise themed Mary Frances bag was the perfect accessory to take with me. Every detail is perfect! Even the staff on the boat were asking about it and wanted to know more about it. I think it looked amazing with my metallic floral midi dress (click here to see it). The shape of the dress is really lovely and the length is just fantastic for a formal night out! I am so happy I got to enjoy this dress in some warmer weather on my cruise but at home I can enjoy this dress now as well by just layering it over a turtleneck or putting on a warmer cardigan on top.
Do you love to dress up on vacation too?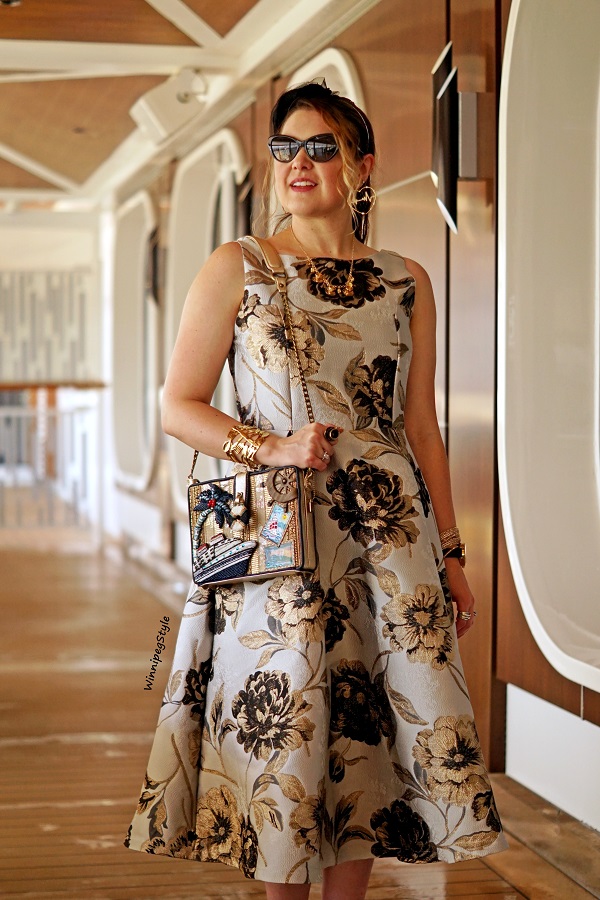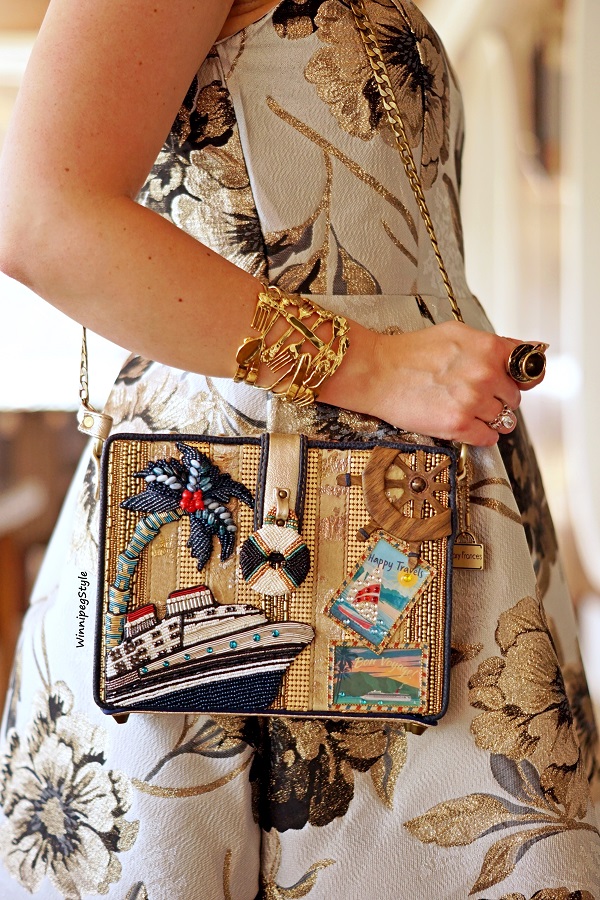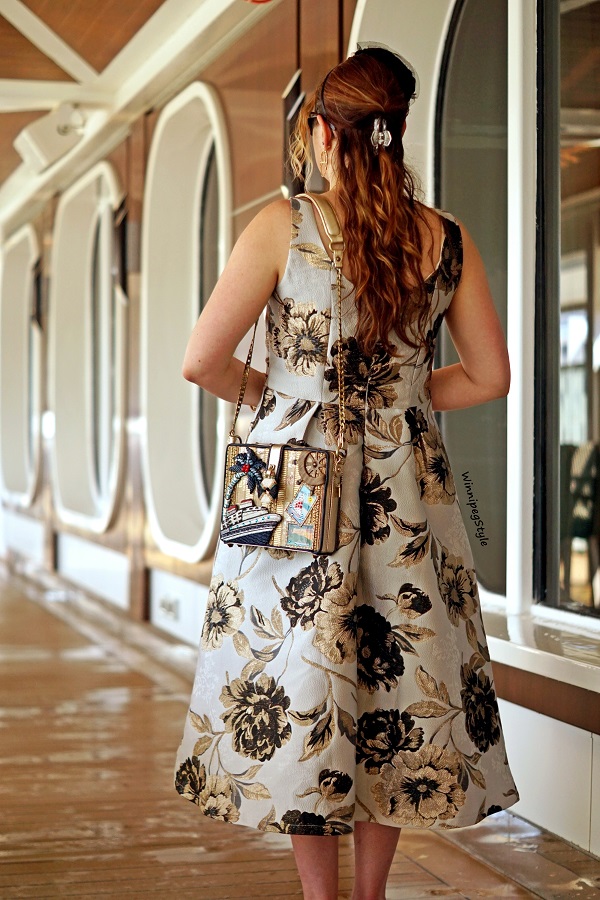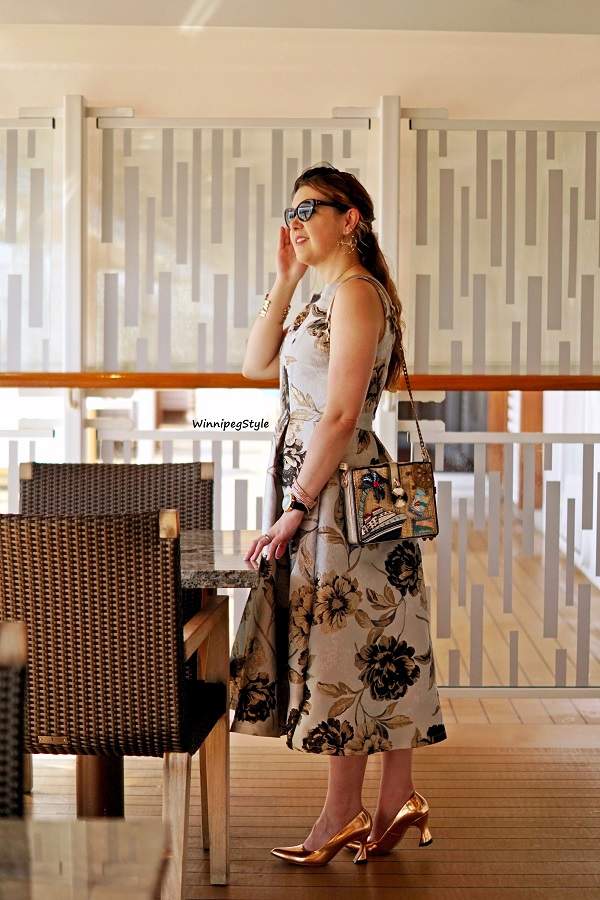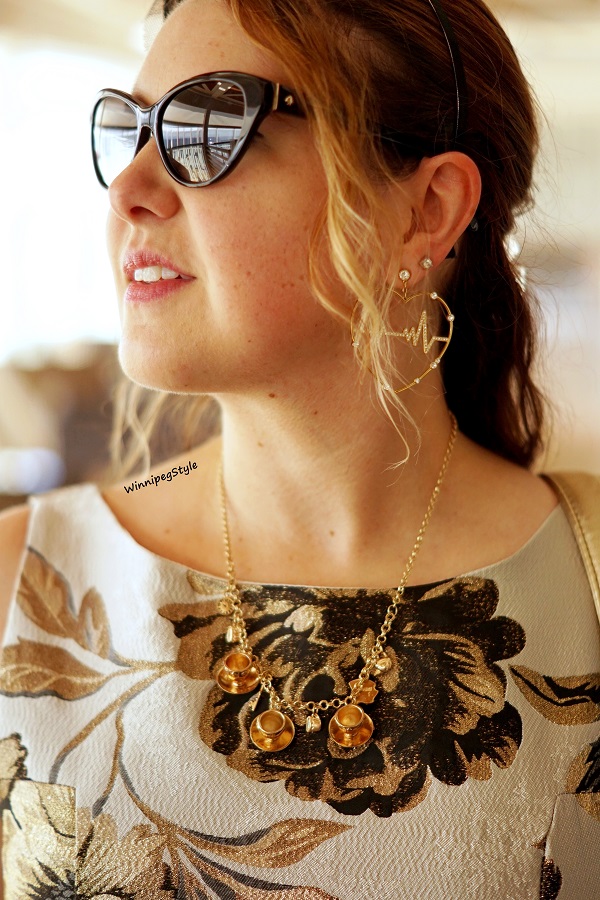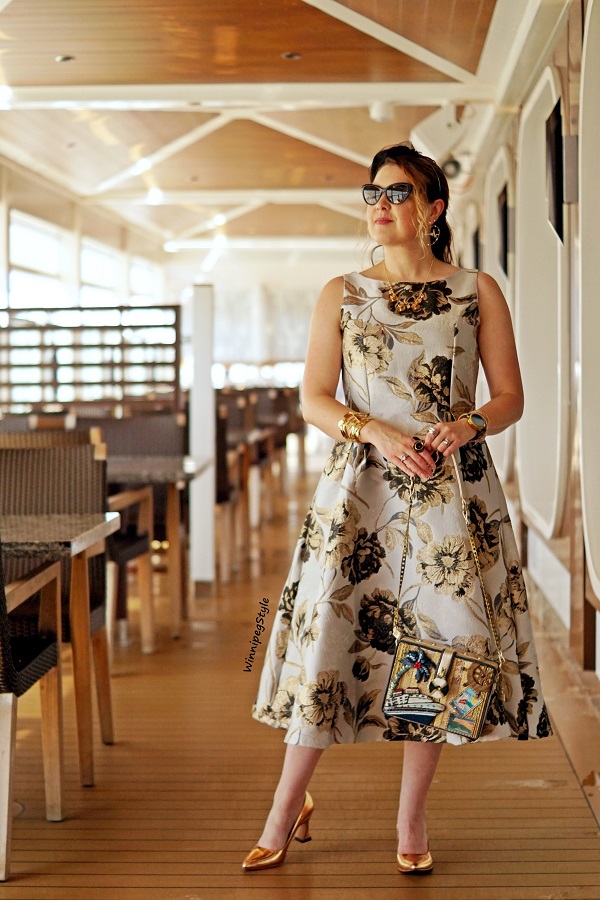 Outfit Details
Rose Headband – Icing
Heart beat Earrings – Swarovski
Sunglasses – Kate Spade @ Winners
Tea party necklace – Disney Store
Cutlery cuff bracelet – Couture Kingdom
Teacup ring – Gift from my Dad
Wrap bracelet – Swarovski
Shoes – John Fluevog