Fall is such a beautiful time of year. I am sure everyone loves to see the pretty colors that the leaves change to. I know I sure do.
The one thing I notice the most when fall arrives is that everyone begins to dress in all dark colors. When the weather cools down we can all definitely still wear softer colors. We don't have to wear all black and grey all the time, although that is ok too, but just add a bit of color every now and then.
I truly love a floral print and this skirt (click here to see it) has a fantastic color combo of soft pink mixed with a bit of metallic. This combo makes a great look for fall especially paired with a soft fall hue like my top.
Make sure you try wearing a new color combo this fall!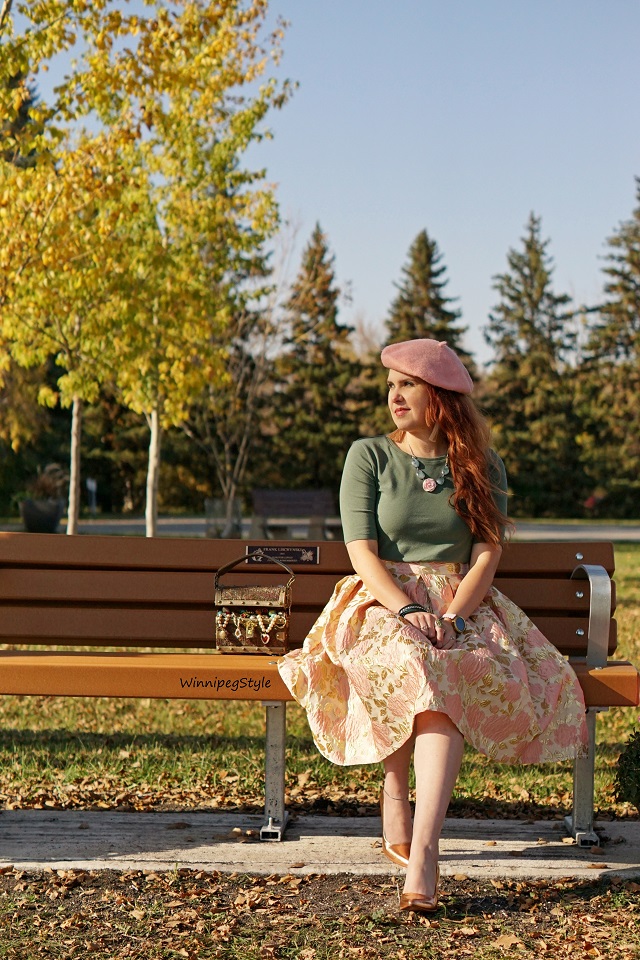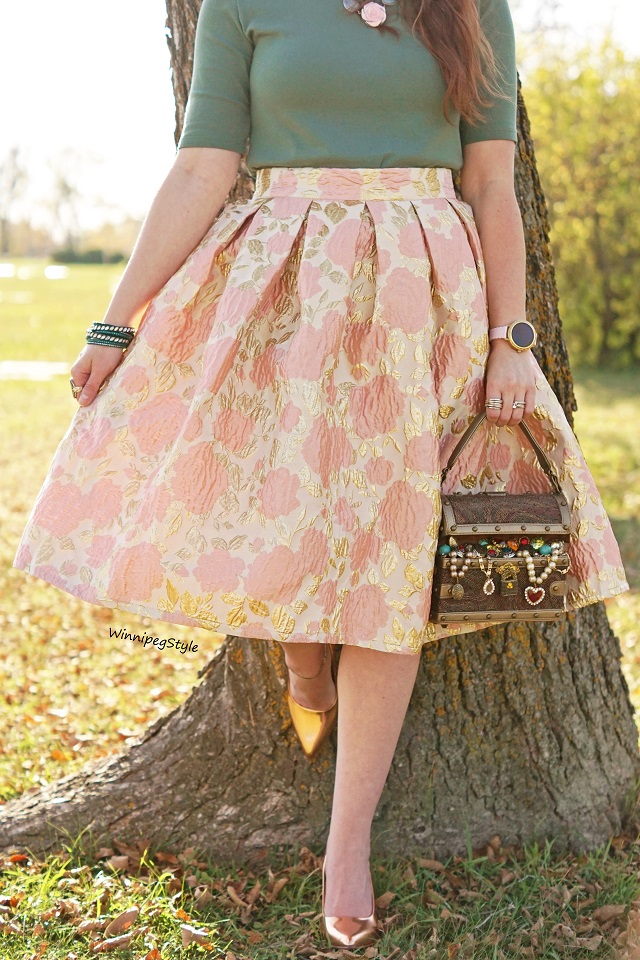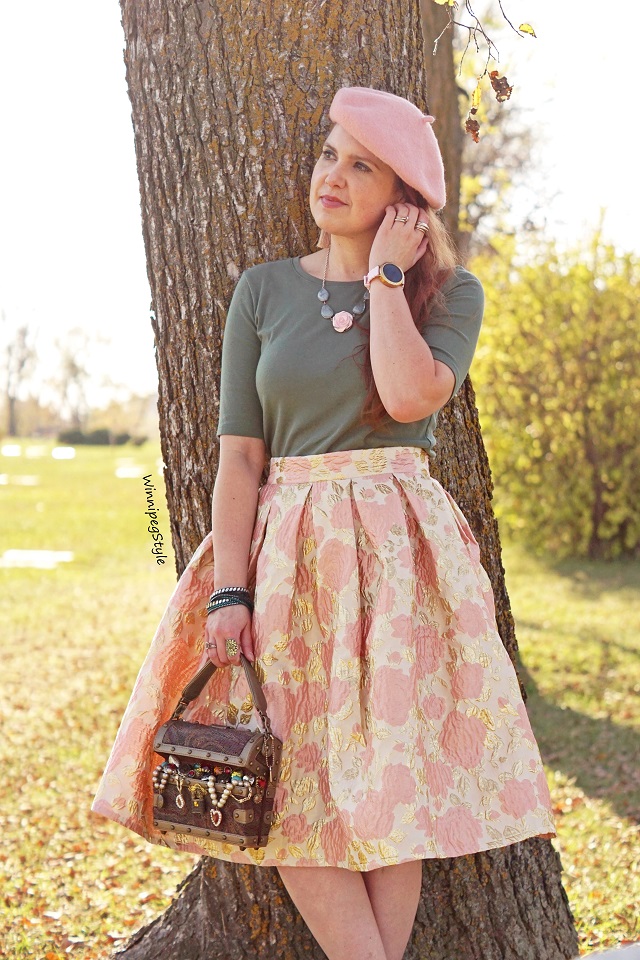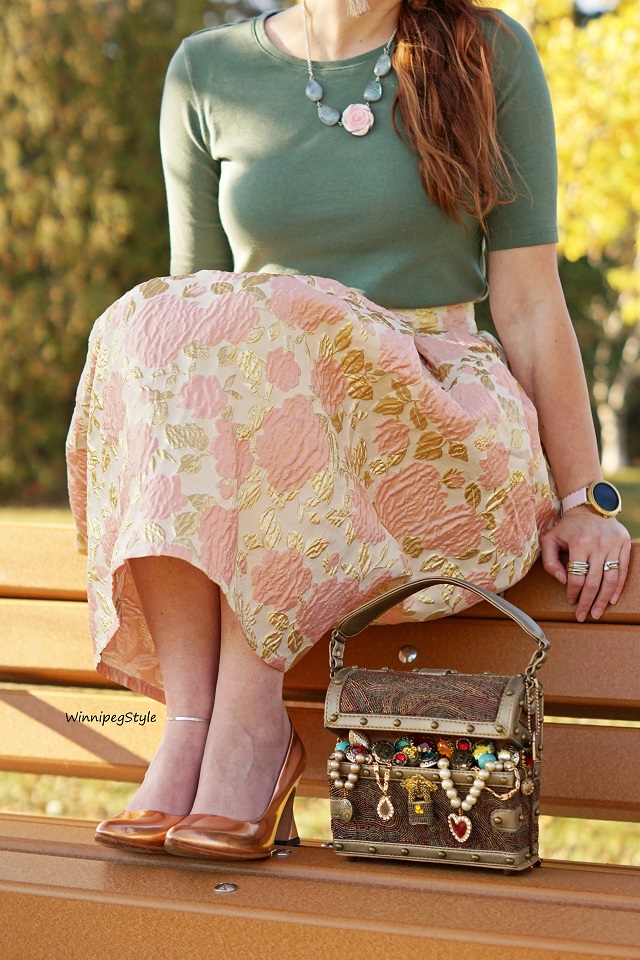 OUTFIT DETAILS
Rose embossed skirt – Chicwish
T-shirt – Jones & co. Jones New York @ Winners
Treasure Chest handbag – Mary Frances
Beret – Parkhurst @ The Bay
Tassel earrings – Anthropologie
Necklace – TSC The Shopping Channel
Wrap bracelet – Swarovski
Anklet – Winners
Shoes – John Fluevog