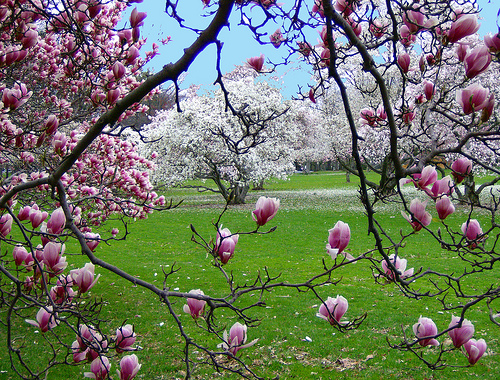 So here we are in the middle of winter and I am starting to think about spring already! Oh, how I cannot wait for spring to come! I do love my knee high boots and faux fur coats but I seriously need warmer weather soon. Spring is the season of renewal and growth, meaning a perfect time for a wardrobe update! Some of the designer trends and spring collections are to die for! Here are a few of my favorites!
Geometric Prints
The geometric prints are everywhere on the runway this spring! Seen here on these two collections the prints have bold earthy tones giving them an African tribal feel. These prints will be bringing out the wild side!
1920`s Glam
I am so happy that there are some collections this spring that are so classy and feminine. Sometimes a girl just wants to feel like a girl! This Marc Jacobs dress is a modern twist on the flapper dress! The dress is made from shreds of clear plastic, how Fantastic! I am so excited to see the return of feathers. I am a huge fan. I just purchased a vintage feather hat the other day and I can`t wait to wear it out!
Flower Power
Flower prints are back again! This time the prints are bold and sporty unlike last spring when the floral prints were soft and Victorian. Head to toe flower print suits are hugely popular! I know not everyone can pull off the full head to toe look but I could totally see the top from the J Crew suit being paired with a white pencil skirt! Love it!
Pastel Palette
These light hued pieces are brought to life with intricate embellishments. Every piece is tailored so perfectly! I can totally see myself wearing a pastel suit this spring! I really love that every detail is thought of right down to the sculpted collar!
What is your favorite trend for Spring?