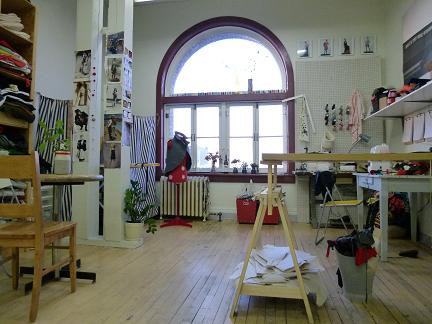 From the minute I discovered the Tony Chestnut Fall/Winter clothing collection I was in love! This collection is everything I love about fashion! Each piece is completely unique, so fashion forward and is of amazing quality!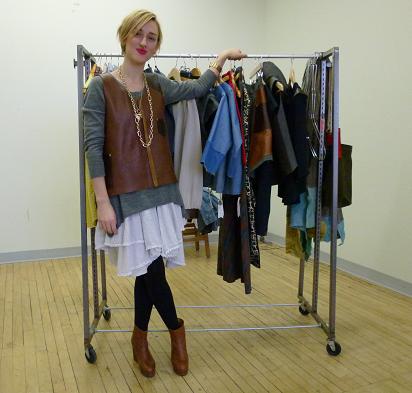 Jill Sawatzky is the talented creator behind the line Tony Chestnut. The clothing line is a one woman show from the start to finish! Best of all this collection is designed and produced here in Winnipeg! I have to say this collection makes me proud to say I am from Winnipeg!
I feel completely honoured to have been invited to her design studio to interview her and let you hear the voice behind this fantastic collection!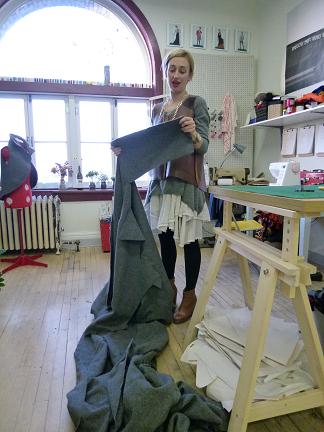 Tell us how your line Tony Chestnut began and how it has evolved?
…Tony Chestnut began as my graduation collection from fashion school. I decided to give my portfolio and collection a little bit of an extra touch, and I 'named' it Tony Chestnut. The name has just stuck, and 6 years later I still love what I do, and I love it that the name of my clothing line also doubles as a personified alter ego!
Throughout the last 6 years, my business has definitely evolved and changed…I started off doing mostly custom work, have had a few summers of solely on bridal orders, and now I have chosen to simply focus on on my seasonal collections. Throughout all these changes, I can honestly say that I've always done what's made me happy…This is one of the things that I am the most grateful for in my life.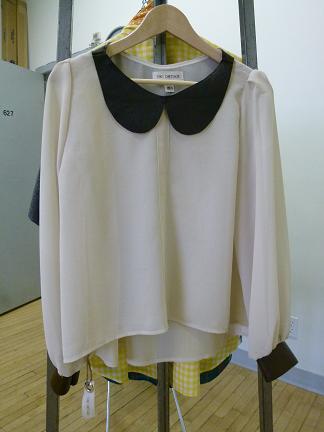 Tell us about you Fall Winter Collection
…This fall/winter collection is definitely home to some of my most favorite work to date. I've always far preferred f/w to s/s clothing… I love the freedom to work with layers, and I absolutely adore heavy, thick textiles like wool and leather.
This season, as with all past seasons, I have focused on choosing fabrics that are natural and environmentally responsible. (all of the leather that I'm using is reclaimed). I also have a strong focus on practicality, while still creating an artistic aesthetic. I want the clothing in this collection to be pieces that woman can throw on with anything that they're wearing, and feel comfortable to live all day in. I want the clothing to carry them throughout whatever type of a day they are having, but also to make them feel beautiful and put together.
Do you have a favorite piece that you created from this collection?
My favorite piece from this collection would have to be the melton wool vest with reclaimed leather lapel. This piece has proven to be so flattering on all body types…From size zero to plus sizes, this vest flatters the body, while creating a tailored and edgy look with any outfit. I wear this vest over a tshirt and jeans, and I've worn it over a silk cocktail dress.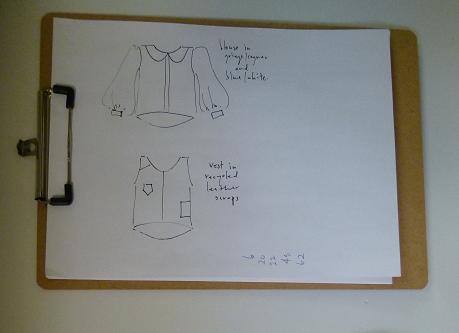 What or whom inspires your designs?
…My designs are inspired by real life. That is why I do what I do…To honor woman's daily lives, and all of the different responsibilities that they have. I love watching moms that have 5 different things going on at the same time, and then dreaming of making them a garment that has tons of pockets to help them out, and something that is made of a durable fabric that can be put to the test… But then the real challenge is to make the garment not only practical, but also beautiful!
I also love watching people in their everyday lives… How they get to work in the morning, what they like to do on the weekend, and most importantly, what makes them happy. I become so inspired and driven to create clothing that will do justice to such a complex woman, and that will keep her happy and confident!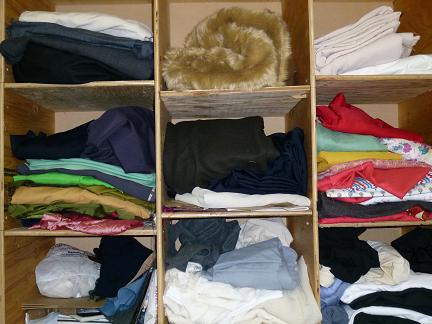 What types of fabrics do you love to work with?
…As I said before, I love heavy and rich fabrics such as wool and leather, as well as raw silks. However, in spring and summer I have so much fun working with basic unbleached cotton, and manipulating it with dye and different techniques to create a unique natural material.
Tell us about your bridesmaid collections?
… The bridesmaids collections began after I made custom dresses for a friend's wedding. The photos from the wedding made it onto a popular wedding blog, and that very day I received 30 emails inquiring about ordering the dresses. (I still have inquiries about those dresses, 2.5 years later!). In order to create a simple ordering system, I made a collection of dresses with 5 different cohesive styles, In 5 different colors… This allowed girls to simply choose the style, color and size that they wanted. I made another bridesmaid dress collection the following season, and it went over equally well.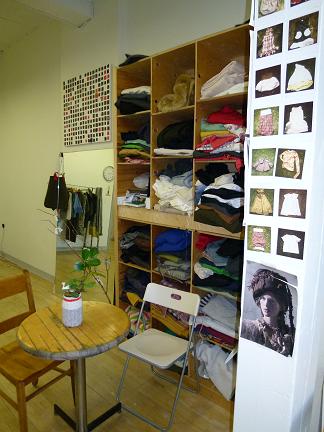 Tell us what's next for Tony Chestnut? (I personally can't wait!)
…Right now I am focusing on my Tony Chestnut collection. It is very important for me to for me to allow myself time to play out my creative dreams, and after a VERY busy summer and fall of filling bridesmaid orders, I feel as though I need to take a break and just be creative (also, I feel the need to fill my own closet with some cool new clothes, so I figured I'd see if anyone else liked my newest ideas!) I'm very excited for the way that my spring summer collection is looking right now….I can't wait to hop into dying fabric, and bringing all of my ideas to life!
Please check out the Tony Chestnut Website to see more awesome pieces from this collection and order some for yourself! http://www.tonychestnut.ca/index.html
Thanks so much Jill! I had so much fun doing this blog on you and your amazing Tony Chestnut collection! I will definitely be back for the spring/summer collection!