This weekend I went to a outdoor garden wedding and it was just beautiful. As the temperature lately has been getting colder every day I originally picked out a bronze colored dress to wear. Soon after I had decided to wear the bronze dress I heard the weather was going to be super hot for the wedding and I knew this ombre dress was what I wanted to wear instead. The ombre look has been seen everywhere and this particular color combination reminds me of a summer sunset. Ahh summer, I will miss you!!
Sometimes dressing for a wedding can be difficult as you never know what color the bridesmaids may be wearing and you never want to show up wearing the same color dress! Well that is my fear anyway! I thought I would be safe in this dress as it a combination of two colors. The wedding ended up being purple so I guess I matched a little 🙂
I really had a fun time picking the accessories to wear with this dress. I wanted the look to sum up the whole summer season from the bright colors of the flower gardens to the warm nights on the patio to the incredible summer sunsets! I think I managed to pull that look off quite well, don't you?
As for the bronze dress I was going to wear, I will be saving it for the cool fall days ahead!
The Neesie Designs giveaway winner is: Ileana Druetta!
Thanks so much for all the entries and if you didn't win this time don't worry I will be having another giveaway in the next few weeks!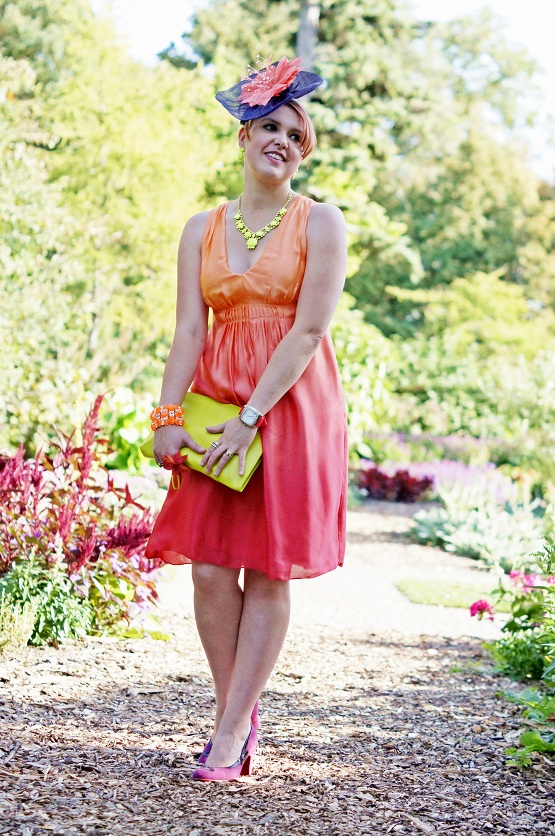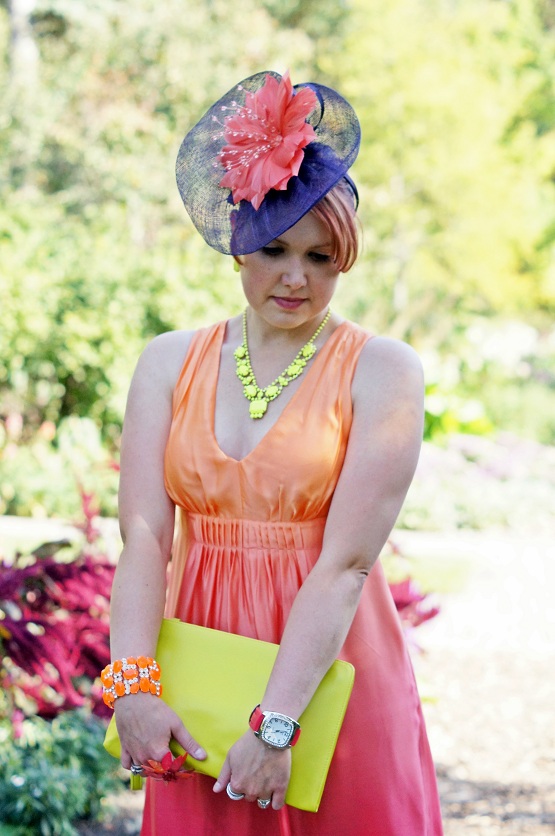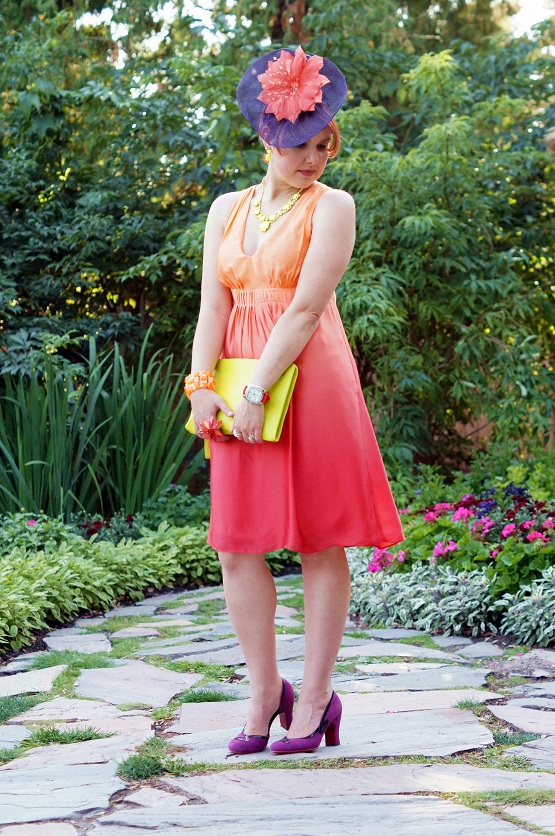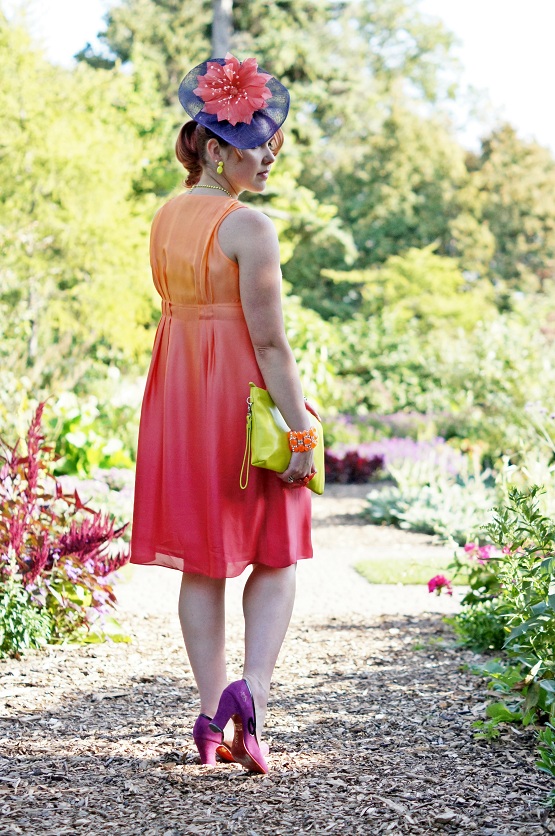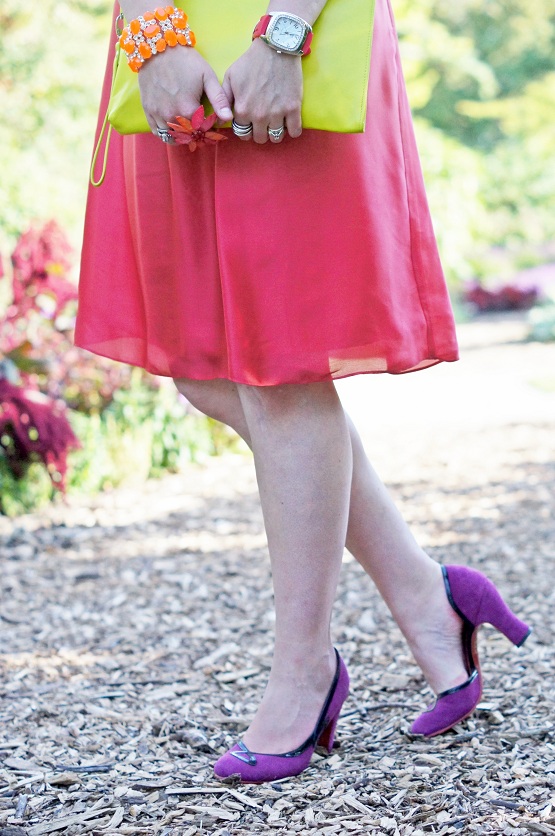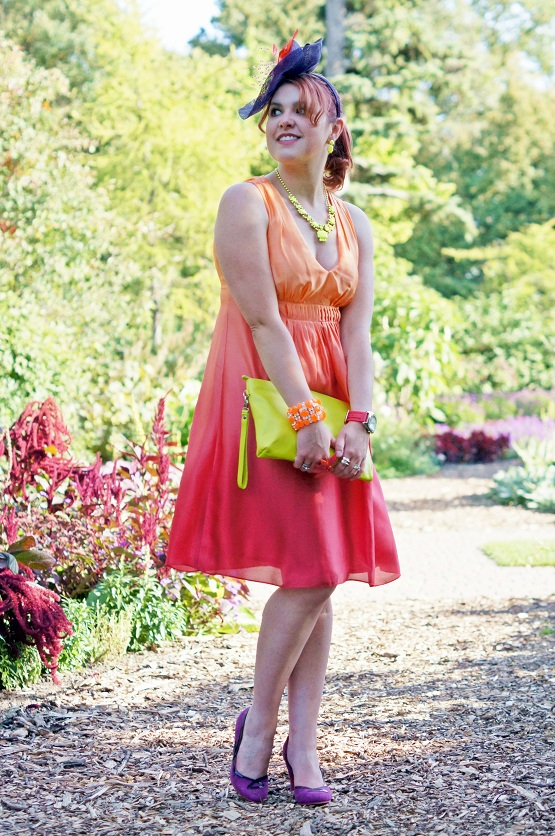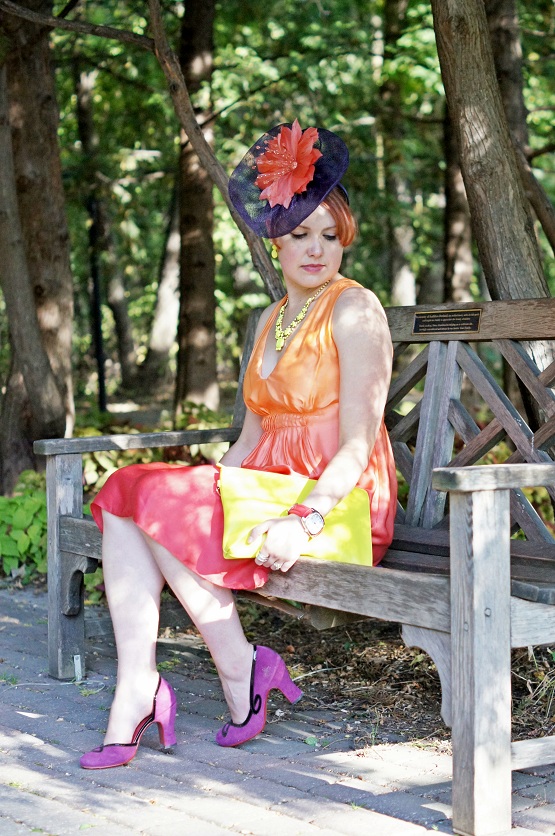 Dress – International Concepts
Fascinator – Jacques Vert
Clutch – Danier
Necklace & earrings – Adia Kibur (from Peacock Parade)
Watch – Trax
Bracelet – Winners
Ring – Icing
Shoes – Fluevog (Miracle Cana)