Now that the weather is getting cooler I am excited to be back to wearing leather again!! Yay!!! This season the trend in leather is all about the cropped leather trousers! I love this trend and had to get a pair for myself! These leather trousers from Danier are especially fabulous as they are: 1. a bright color, 2. a great length even for someone petite like me, 3. On Sale!!!!
Sometimes leather can be a bit tricky to get yourself into as it can be a bit snug but that is not a problem for me since I started wearing my Vedette Shapewear. I chose to wear the Lea (click here to see the Lea) underneath and it works perfectly for this outfit. These leather pants fit a little better around the waist from this slimming bodysuit and everything looks perfectly smoothed out. Sometimes I find I have a hard time to find the perfect cami to go underneath a sheer blouse but this nude bodysuit worked perfectly as a under layer.
Instead of a belt I opted to add a silk scarf around my waist to change things up. I think it worked perfectly with the outfit!
Don't forget to enter my Vedette Giveaway that started last week! Giveaway closes October 12th, 2012 so there is still time to enter! If you left me a comment in last week's blog that you wanted to be entered don't worry I already have your entry but if you haven't entered then follow the steps below to enter!
The giveaway is International except for the Philippines (Very Sorry!)
Here are the steps to be entered!
1. Like Vedette on Facebook – Vedette Shapewear Facebook
2. Follow Vedette on Twitter – Vedette Shapewear Twitter
3. Follow me on Bloglovin – Winnipegstyle on Bloglovin
4. Like me on Facebook – Winnipegstyle on Facebook
5. Leave me a comment that you have done all 4 steps and mention that you want to be entered into this month's giveaway!
You will then be entered to win 1 surprise piece of Vedette Shapewear in your size!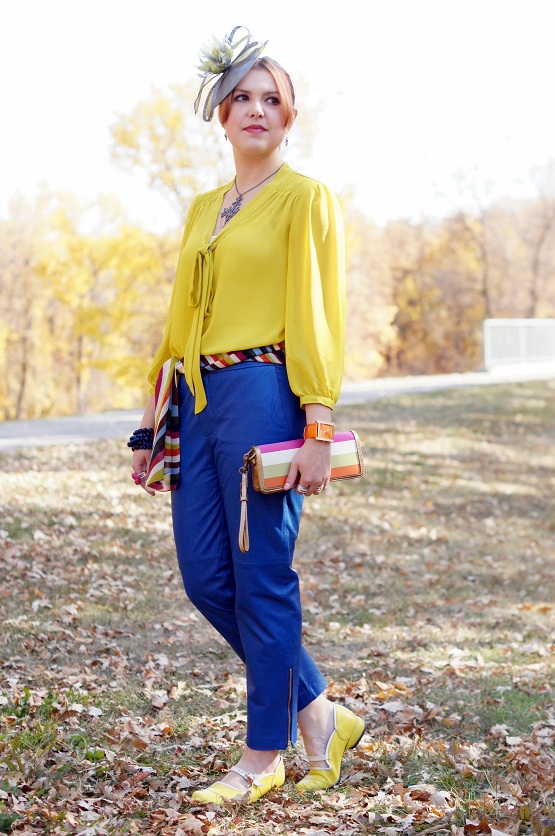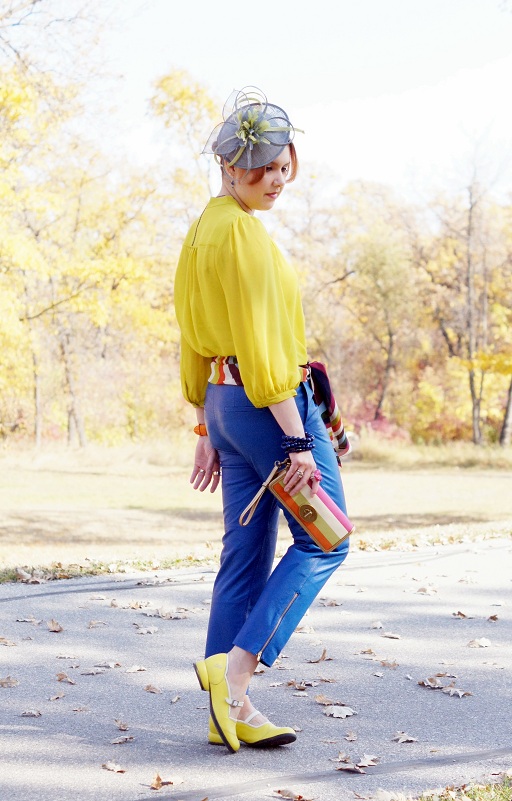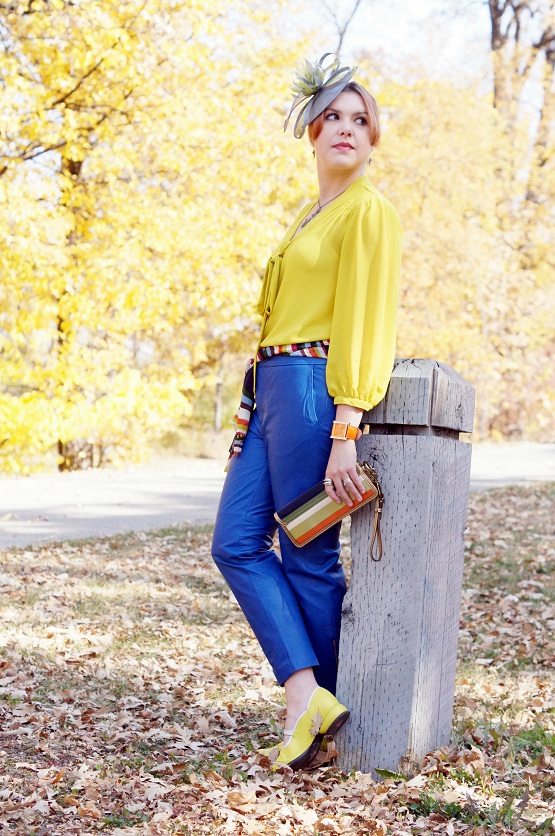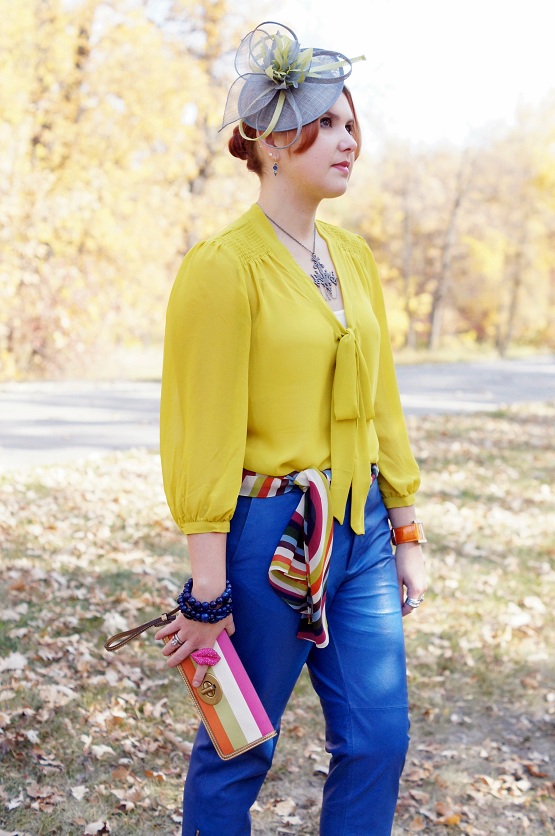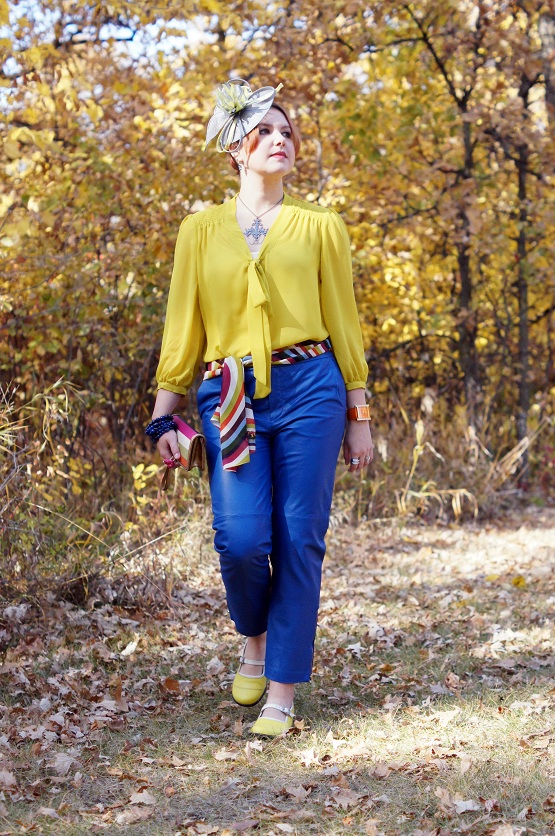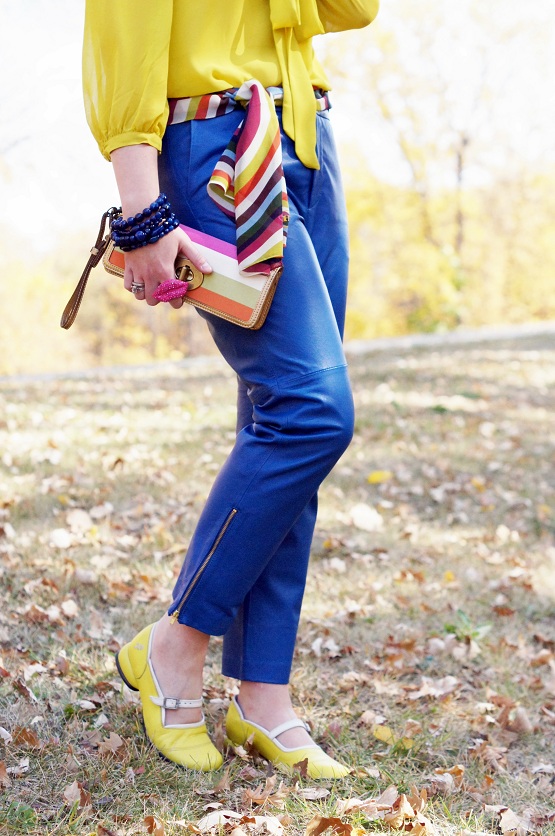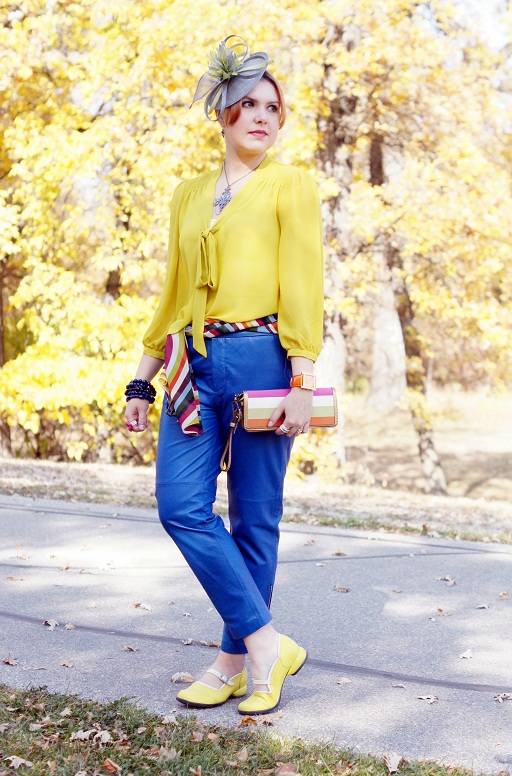 Blouse – Forever 21
Shapewear worn underneath – Vedette Shapewear – Lea
Leather pants – Danier
Scarf (worn as belt) – Coach
Clutch – Coach
Fascinator – Jacques Vert
Necklace – Three's Company
Earrings – Silver by Sajen
Bracelets – The Shopping Channel
Watch – Joan Rivers
Ring – Icing
Shoes – Fluevog (Sandra)