At first when I thought of putting 'Plum & Mustard' as my blog title I thought 'That sounds like a really horrible meal!' LOL! But it does make the most wonderful color combination for an outfit. The rich fall shades of plum and mustard mix lovely together. My favorite part of this whole look is the pearl covered shoulders on this sweater. It's like jewelry for your shoulders, love this idea!
I know some of you loved these suede shoes that I am wearing here when I wore them in a previous post and if you click here you can see how these shoes are made by hand from start to finish! It is a pretty amazing video! I can't believe how much work goes into a pair of shoes!
This months giveaway winner of the randomly drawn Vedette Shapewear is: Sarah Beth Congratuations!
Don't worry if you didn't win this time as there will be another Vedette Shapewear Giveaway in November for you to win a piece for yourself!
Have a fabulous day everyone and thanks for coming by my blog!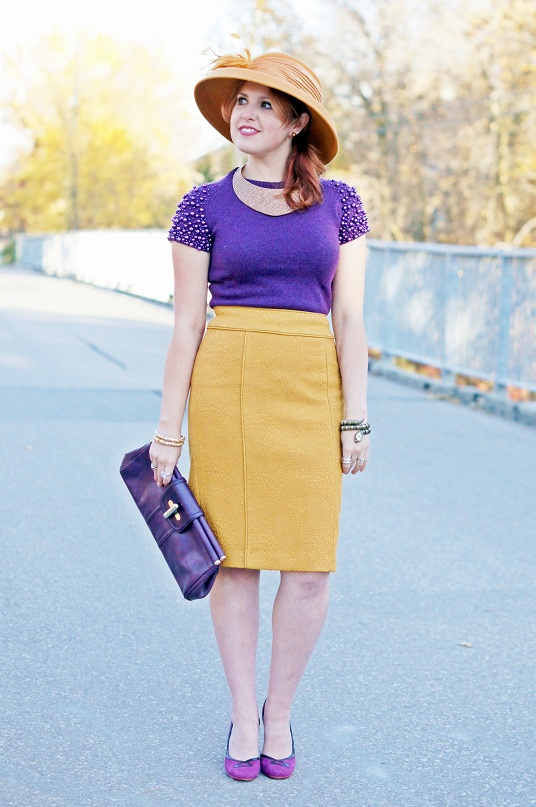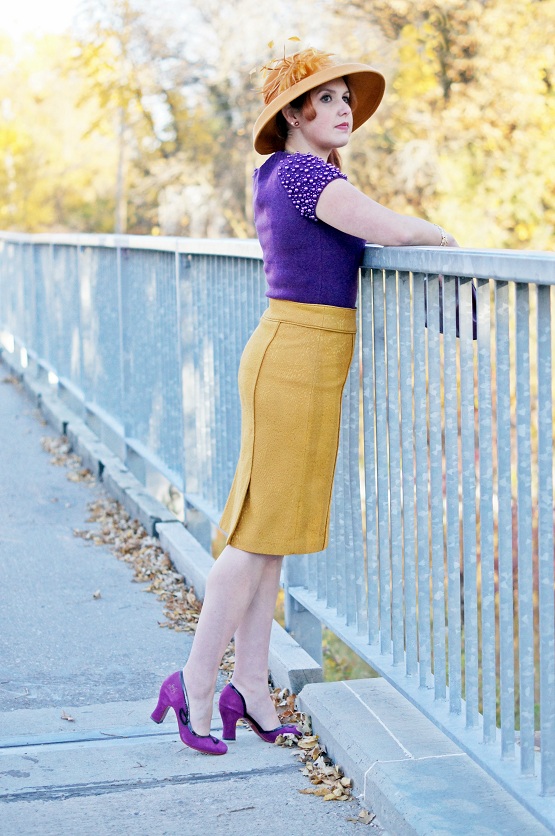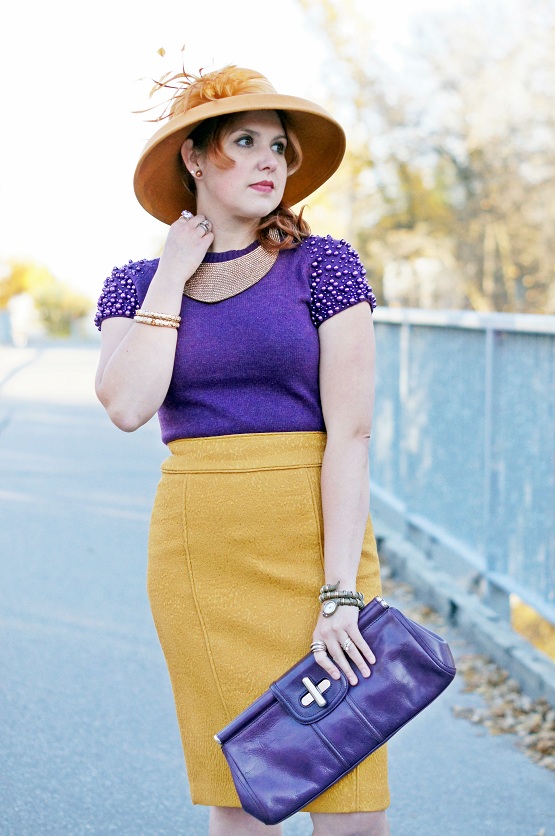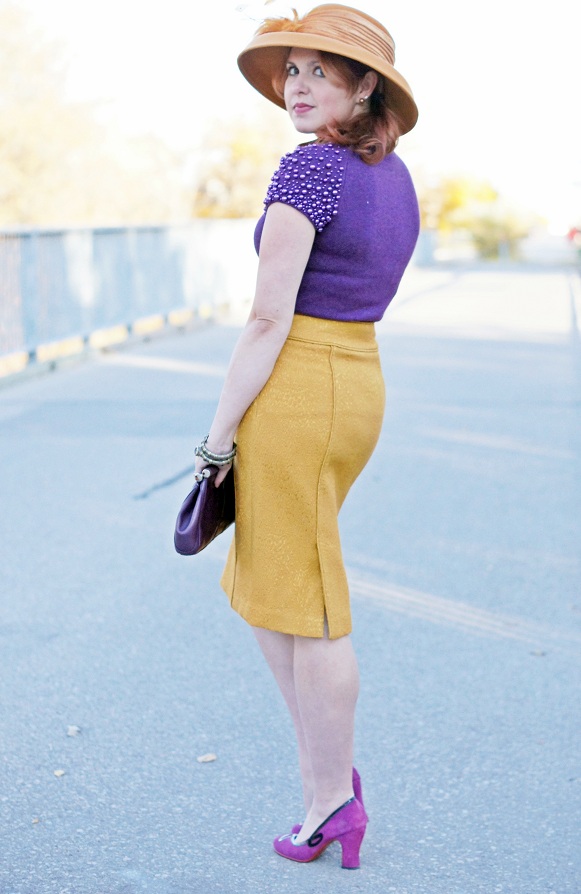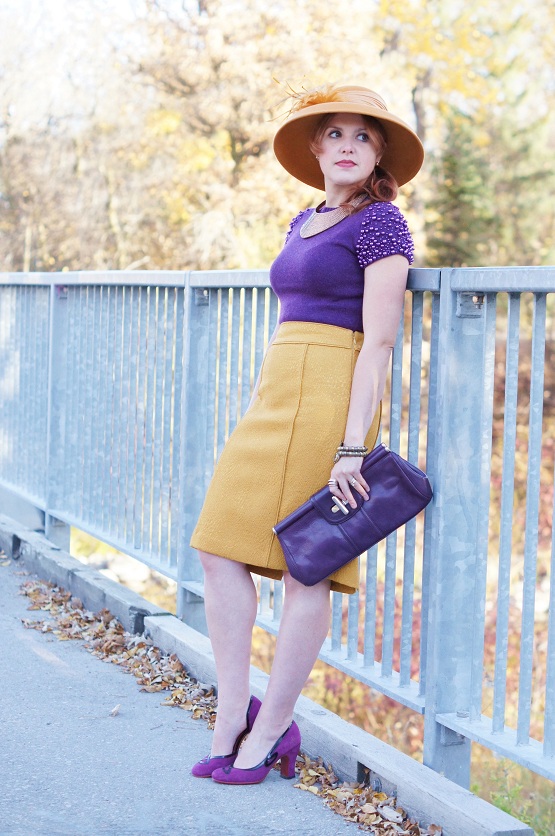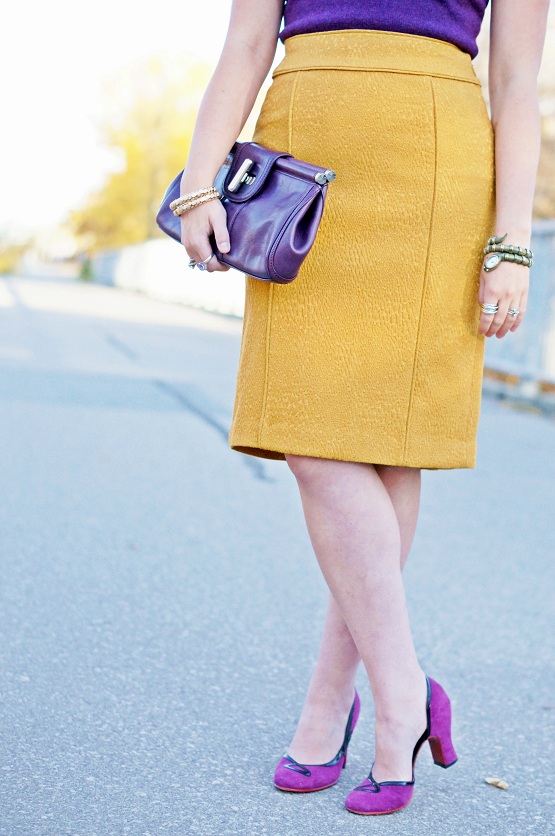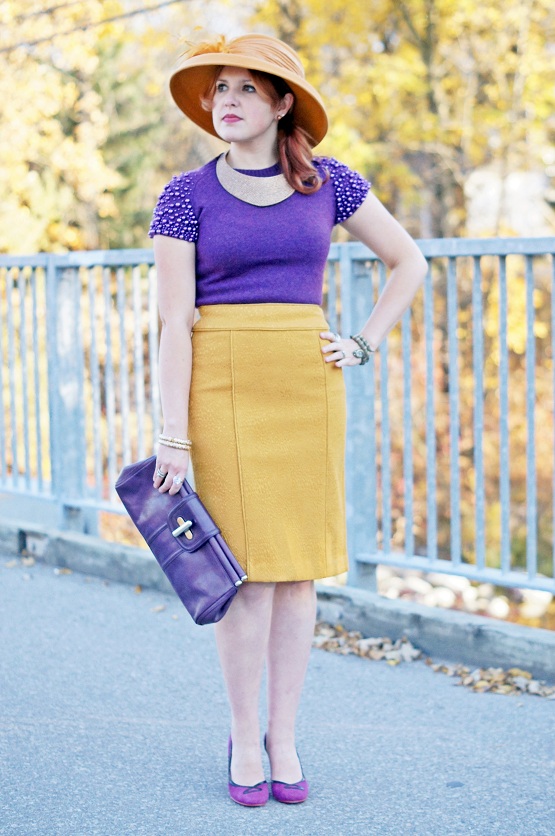 Sweater – Pink Tartan
Skirt – Banana Republic
Hat – Farbella
Clutch – Danier
Collar – Le Chateau
Snake Watch – Kenneth Jay Lane
Bangles & earrings – Joan Rivers
Shoes – Fluevog (Miracle Cana)