First I wanted to mention that I took these photos just before the big snow storm hit Winnipeg and so in this blog there is no snow and in the next blog there will be tons of the white fluffy stuff!
I know that everyone has been talking about burgundy this fall as being a trend but I don't really think of burgundy as being a trend but I think of it as being more of a classic. The shade is deep and rich in color which makes it perfect for cooler weather as fashions tend to lean towards the darker shades for fall and winter. I think burgundy looks it's best when paired with neutral shades so this beautiful color can stand out. Yes, I know I said neutral shades and you are probably thinking that these neutral pieces I am wearing are a little more daring than some would try but this outfit is completely my style and probably as neutral as I get.
What colors do you like to wear with burgundy?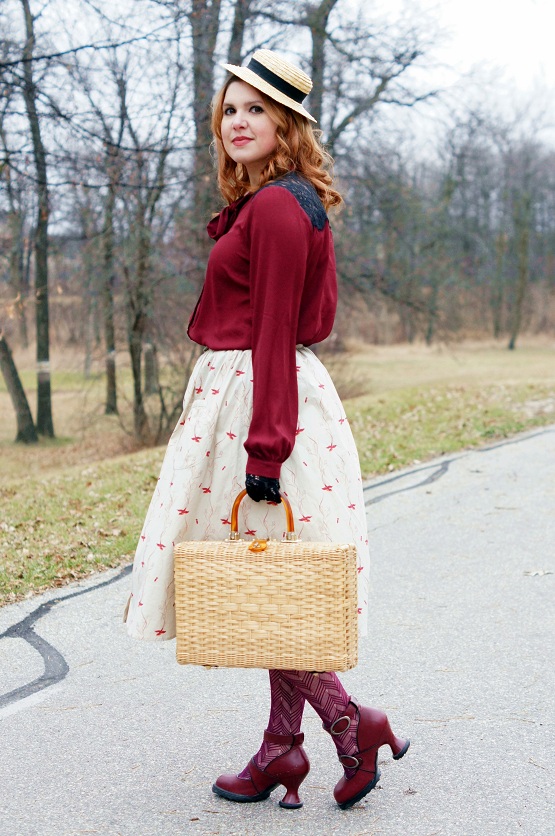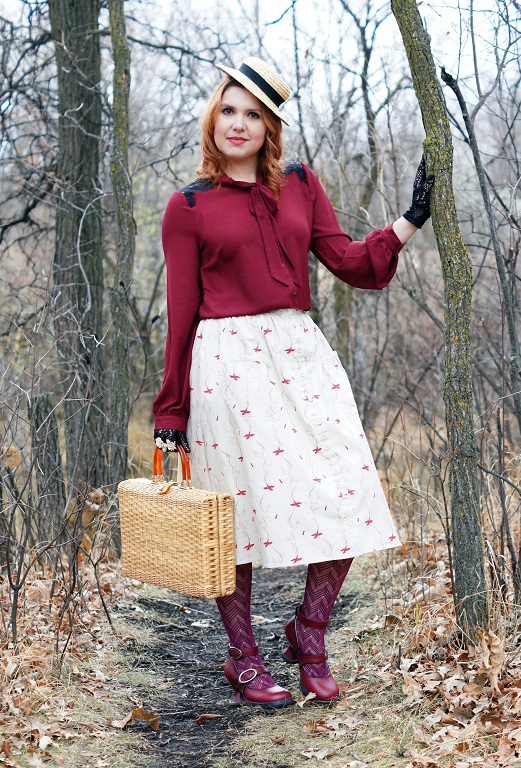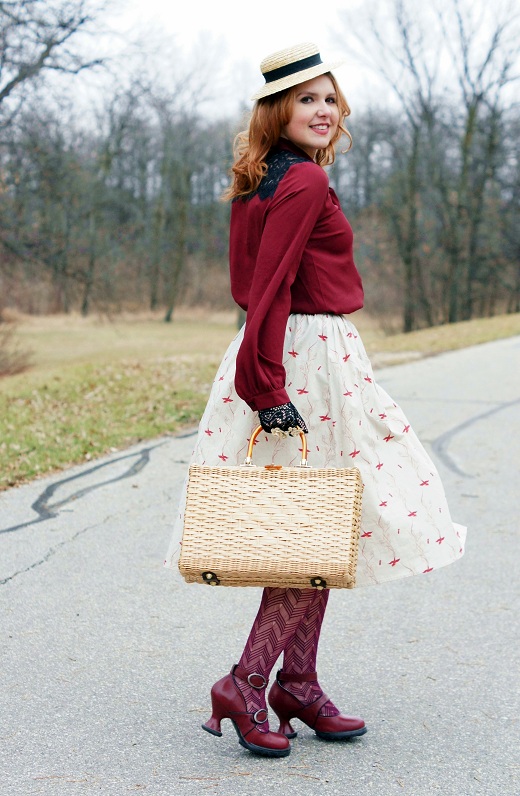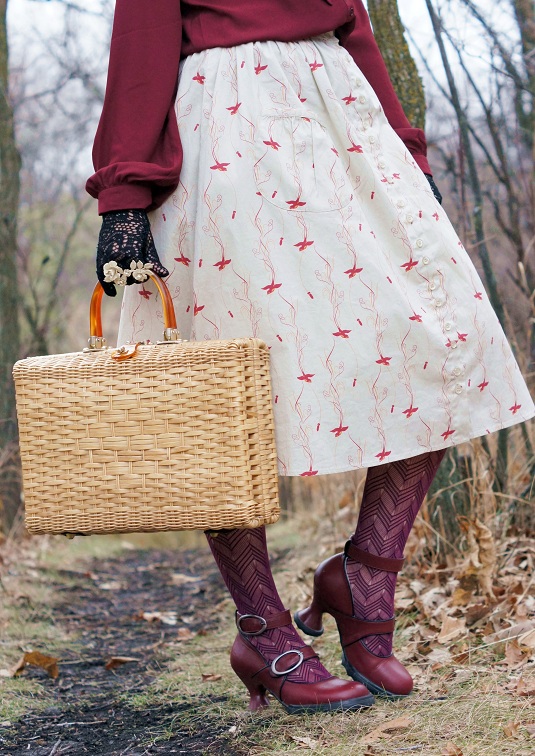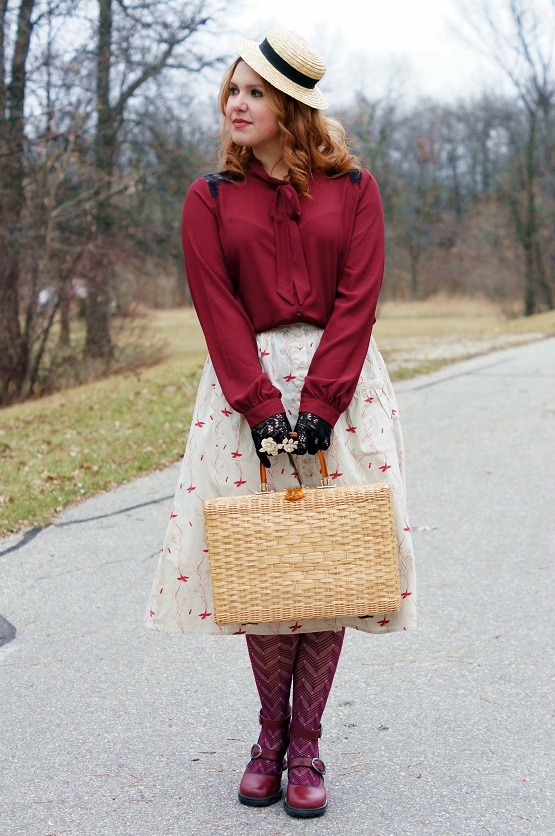 Blouse – Forever 21
Skirt – OK47
Hat – Le Chateau
Handbag – Vintage (Rhymes with Orange)
Gloves – Icing
Ring – Icing
Tights – MeMoi
Shoes – Fluevog (Dollface)