I am really enjoying the hot weather that Winnipeg has been having lately. I can finally wear some of my little summer dresses! I mean who doesn't love a cute little summer dress?, especially one with an adorable squirrel print! This dress I have had in my closet for quite some time. I got it on sale at the end of last summer and the weather got cold before I had a chance to wear it. I knew I would still love it when the next summer rolled around and I was totally right! I absolutely love it! I always stock up on sale items at the end of summer as they are such good deals and I can't resist. If you can, why not put away a few good deals for next year!
Do you stock up on sale items at the end of summer?
This month's Vedette Shapewear Giveaway Winner is: lanciacoriandoli (Love&Studs)
Congratulations to the Winner! Don't worry if you didn't win this time as I will be having another Vedette Shapewear Giveaway in just a few weeks! Stay tuned for more details!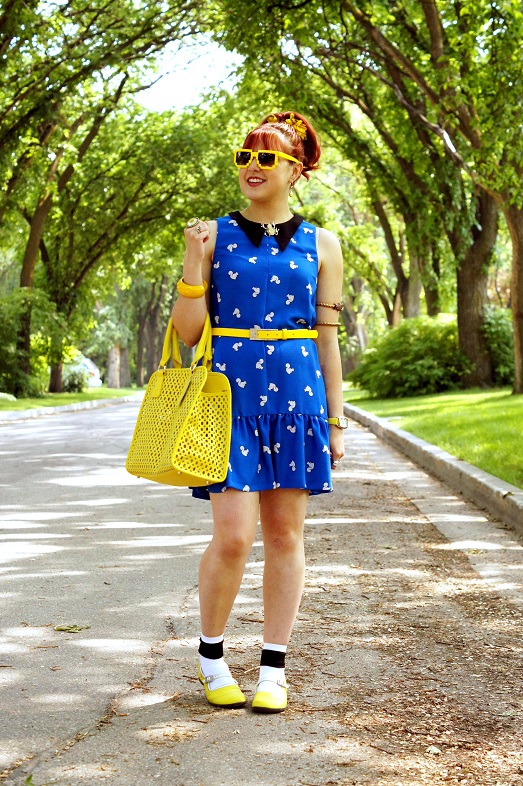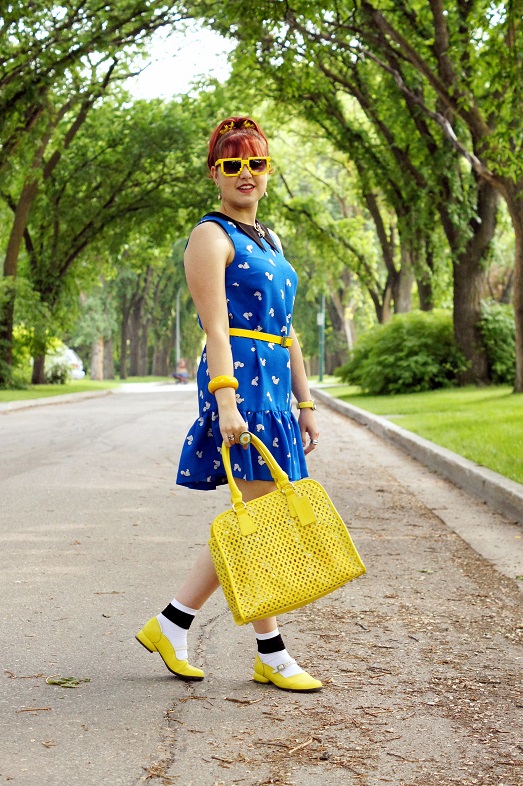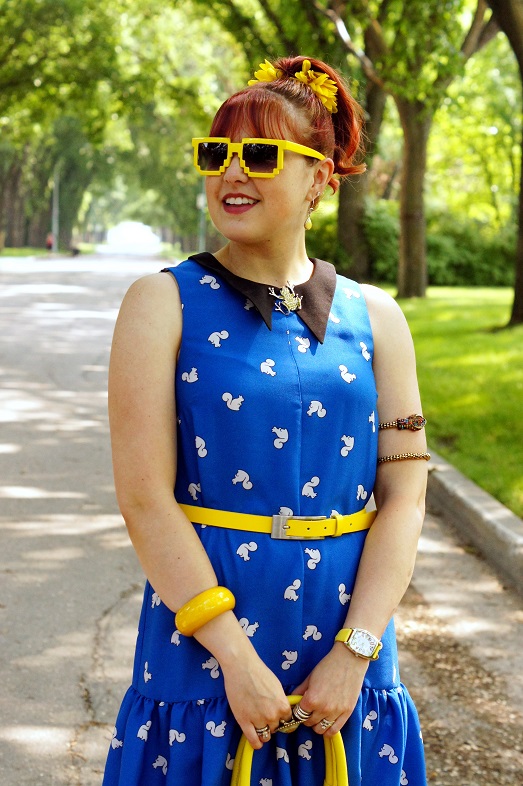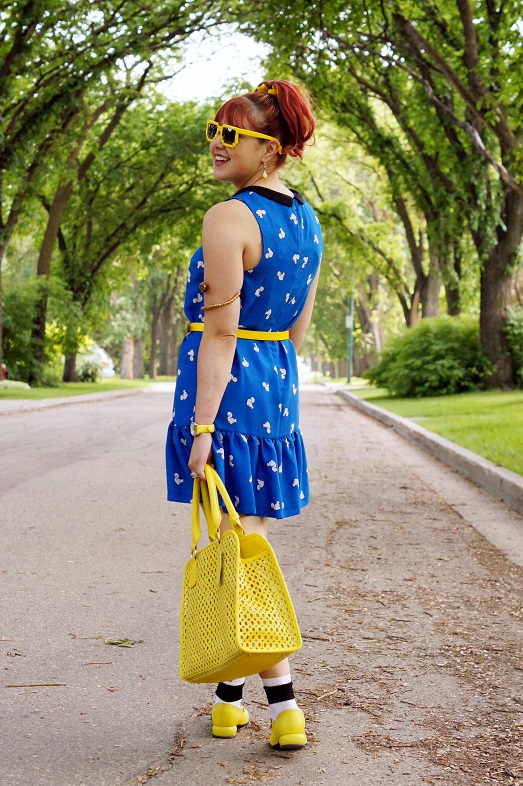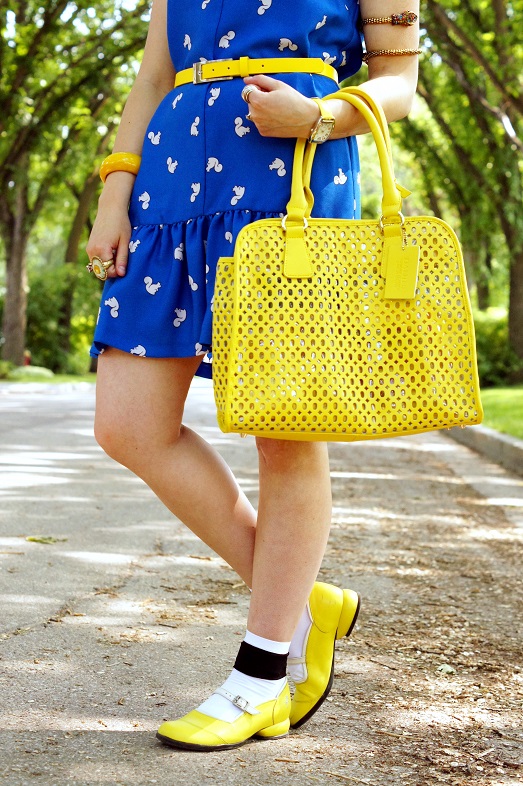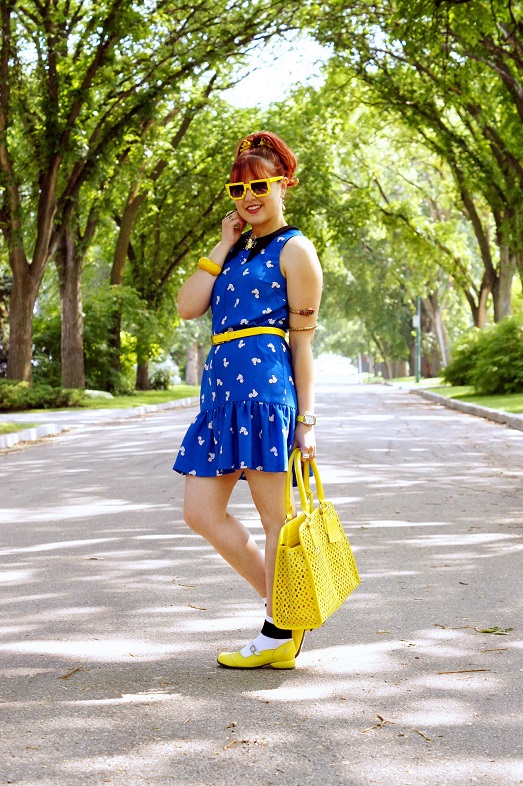 Dress – Topshop @ The Bay
Belt – Danier
Sunglasses – Aldo
Handbag – Danier
Brooch – Natasha @ Winners
Armband – Natasha @ Winners
Bangle – Local Boutique
Watch – Avon
Ring – Icing
Hair clip – Ardene
Socks – Icing
Shoes – Fluevog (limited edition custom color – Fellowship Sandra)