Did you ever buy a piece of clothing because you really liked one part but you really weren't so excited about the rest of it? Well this skirt that I am wearing was originally a dress and I made it into this sweet tulle skirt. I really loved the dual colored tulle bottom of the dress but the top part was like a really bad 80's prom dress. Can you just picture how scary and horrible that was?! Yikes! As I bought the dress on a really good clearance sale I was trying to figure out a way to hide the top part. I thought maybe I could wear a top or a blazer over it but that really didn't work as it was quite detailed on top and it looked really big and lumpy underneath anything. Looking big and lumpy isn't the look that I was going for so I decided to make it into a cute tulle skirt. I am not really that good at sewing DIY's but I wanted to make an attempt! I remade the zipper since it was the entire way up the back of the dress and then I sewed a new waistband. I am quite proud of how it turned out as I think it makes the perfect little tulle skirt! Do you find ways to save pieces of clothing by making them into something new too?
This month's Vedette Shapewear Giveaway Winner is: Rosy Suarez
Congratulations to the Winner! Don't worry if you didn't win this time as I will be having another Vedette Shapewear Giveaway in just a few weeks! Stay tuned for more details!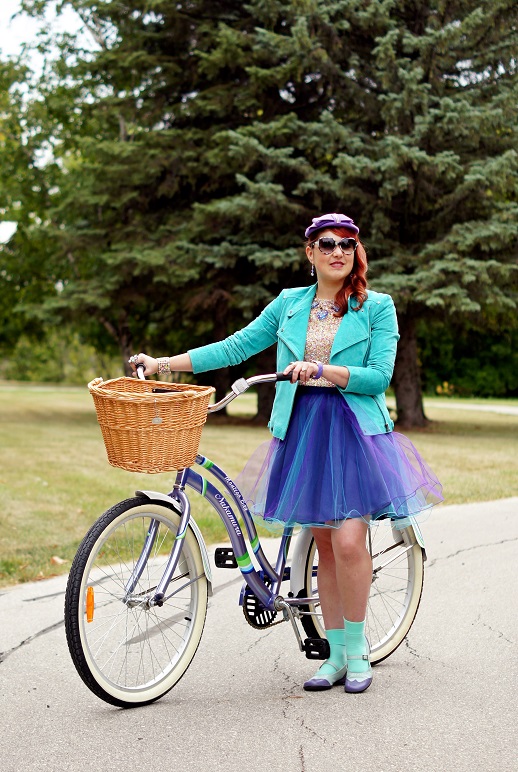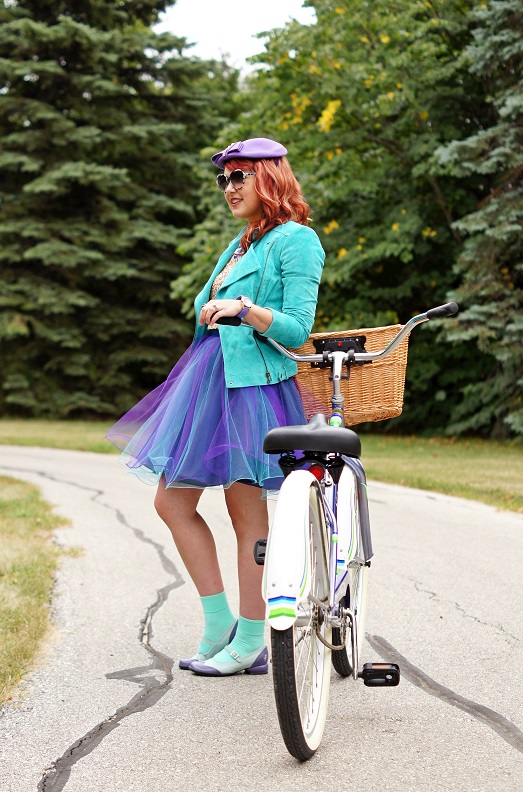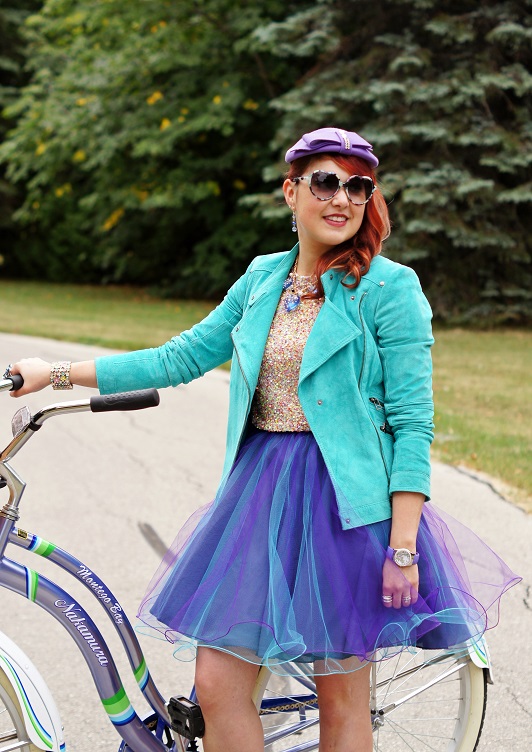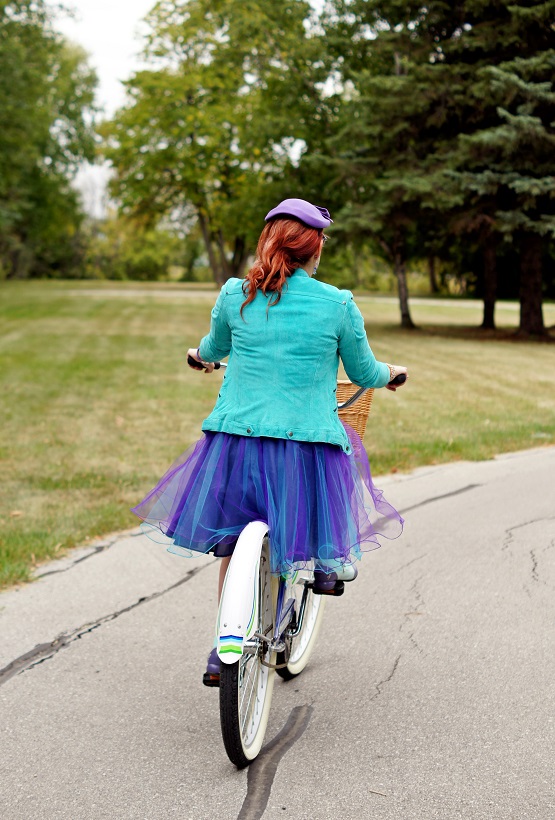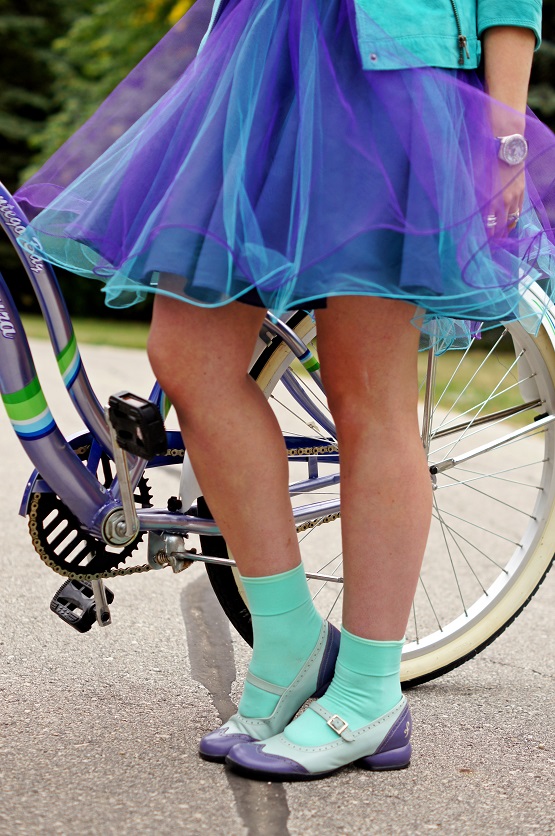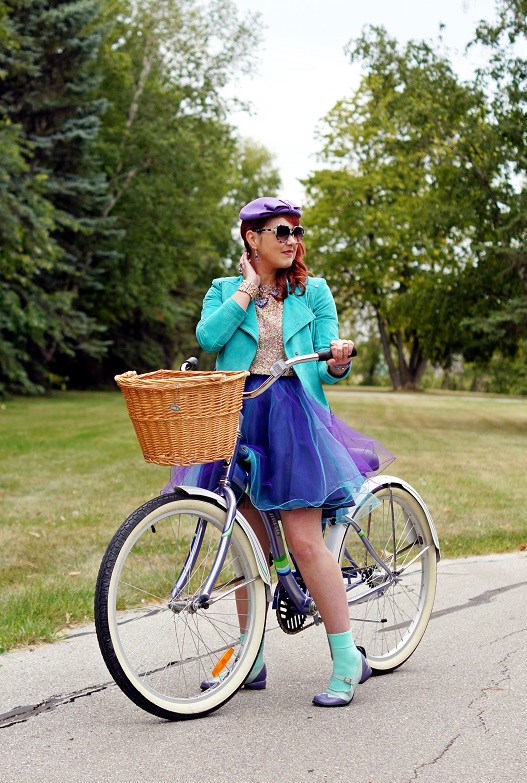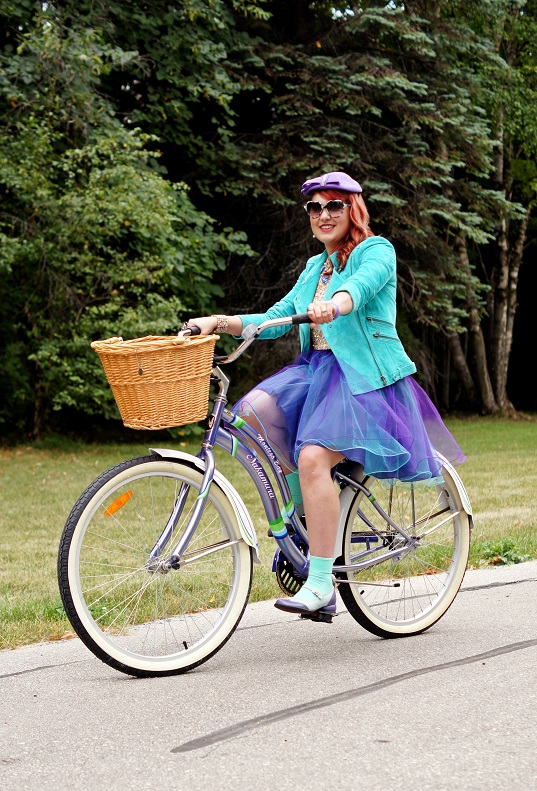 Suede Jacket – Danier Leather
Sequin top – Topshop – The Bay
Skirt – Jolie – Sears – DIY dress made into a skirt
Necklace – Betsey Johnson – The Bay
Hat – Vintage – The Ruby Slipper Vintage Shoppe
Sunglasses – Icings
Earrings – Deanne Watson Jewelry
Watch – Avon
Bracelet – Forever 21
Ring – Icing
Socks – Hue – Ebay
Shoes – Fluevog – Fellowship Kathy