My favorite part of my 12 Month of Vedette Shapewear challenge is when I get to style a piece of shapewear as pretty as this into my outfits. I chose to style this bodysuit called the Veronique (click here to see the Veronique) as my outerwear piece of shapewear this month! I love that this bodysuit can be worn as a top or under my clothing as a flattering shaper. The bodysuit gives me the perfect smooth shape and support while still being totally comfortable! Sounds like the perfect bodysuit to me! This beautiful plum color is wonderful for mixing with other colors to make fun combinations! It also comes in a sweet light lilac color too! I must say this bodysuit is one of my favorites that I have reviewed over the past 9 months!
It was quite a windy day outside and I lost my hat a few times in the gusts of wind! It was kind of funny to watch my hat as it tumbled away down the sidewalk!
If you would like to win a piece of Vedette Shapewear for yourself check out my last blog click here for all the details on how to enter! Contest closes September 7, 2013!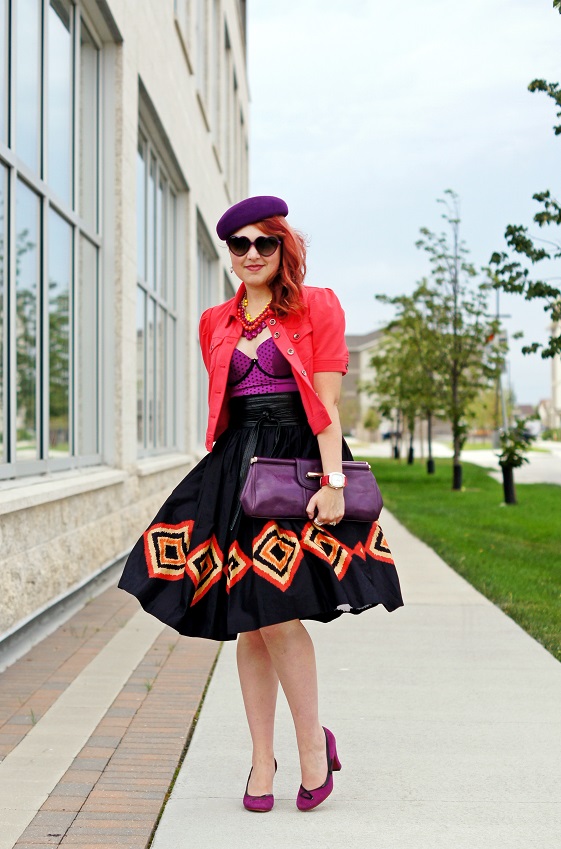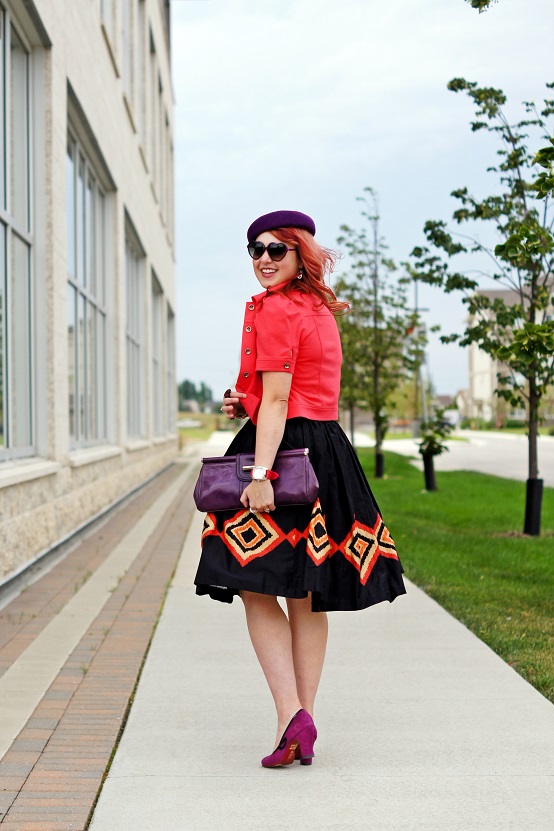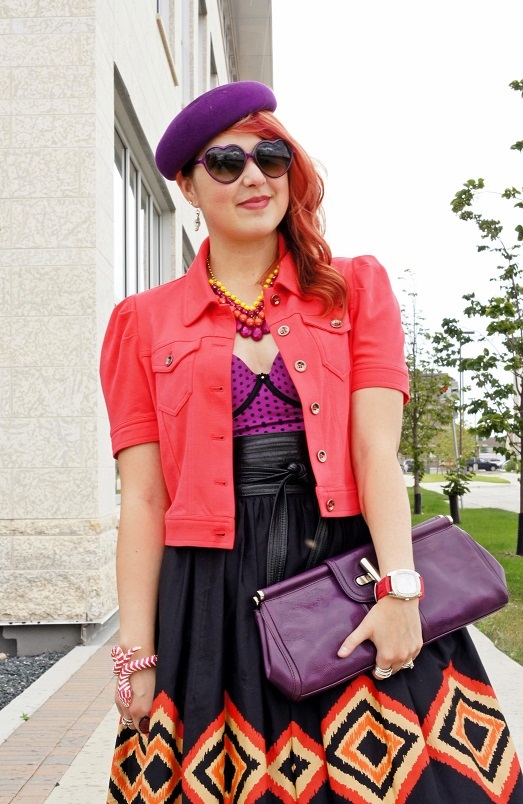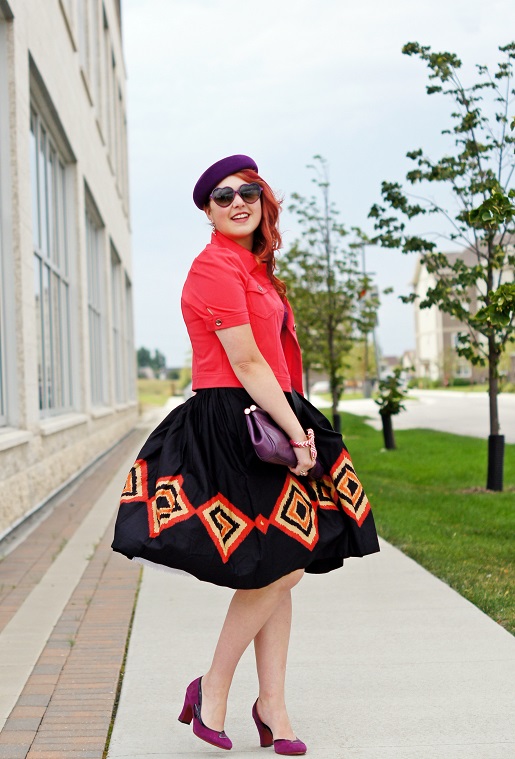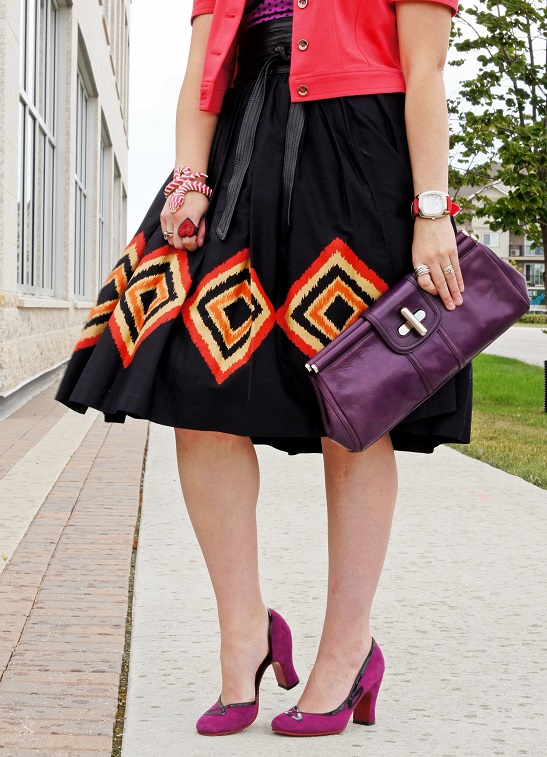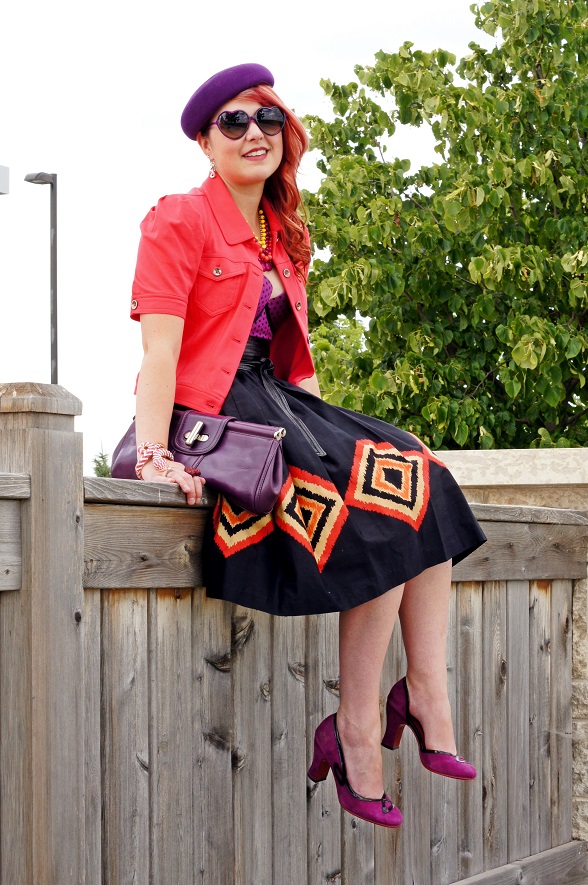 Bodysuit – Vedette – Veronique
Jacket – Forever 21
Skirt – Nine West @ The Bay
Belt – Skin by Greta Constatine for Danier
Hat – Merrimac Hat Corp. @ Etsy
Clutch bag – Danier
Necklace – The Shopping Channel
Snake bracelet – Wayne Clarke @ The Shopping Channel
Ring – Icing
Watch – Trax @ Winners
Sunglasses – Shopcalico
Shoes – Fluevog – Miracle Cana