One thing about living in Winnipeg is we have a really wide range of temperatures going from the high 30 degrees Celsius range in the summer and then in the winter dipping down to the low -30 degree Celsius range. Well this weekend it was definitely one of those bitter cold days as we hit -30 Celsius and the wind chill was -40 Celsius. Crazy I know! I sometimes think to myself 'Why do I live here!' When I went out to get some groceries the wind actually hurt and I only ran from my warm car in the parking lot into the store!
Even with the cold weather I never let that affect my style! I make sure to always look put together but still completely warm. There is no excuse to look bad just because the weather is freezing! Obviously I will not be going cross country skiing in this outfit but for work and going out this is perfect! As it is so cold here in the winter I have to wear a warm coat all the time so I made sure over the years to invest in a few beautiful coats. I usually get at least one new coat every year to add to my collection. I bought this adorable wool coat online from Forever 21 when they were having their Black Friday sale and it was 50% off. Can't beat that! The bold red color is wonderful to mix and match with my outfits and makes a bright statement!
I would love to hear about what kind of coat you invested in this year!
This month's Vedette Shapewear Giveaway Winner is: Jodie Davey
Congratulations to the Winner! Don't worry if you didn't win this time as I will be having another Vedette Shapewear Giveaway in just a few weeks! Stay tuned for more details!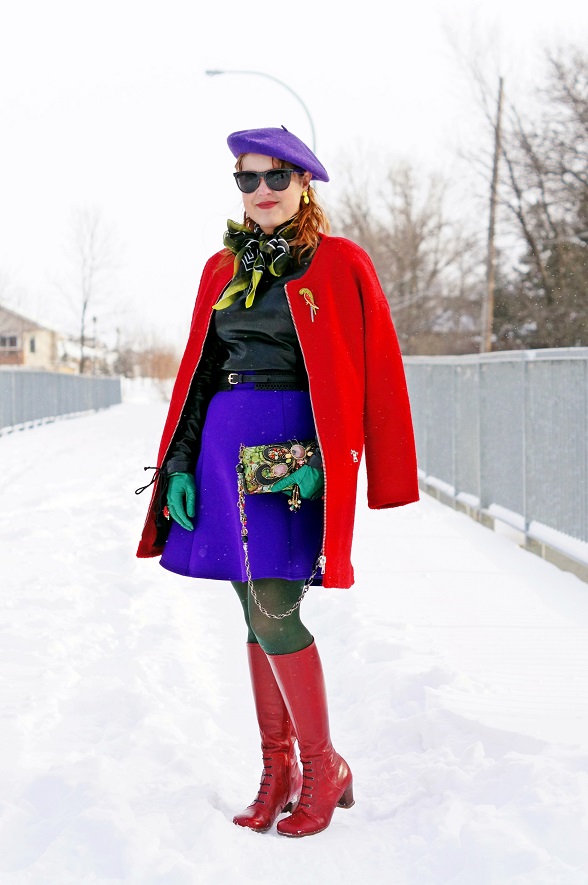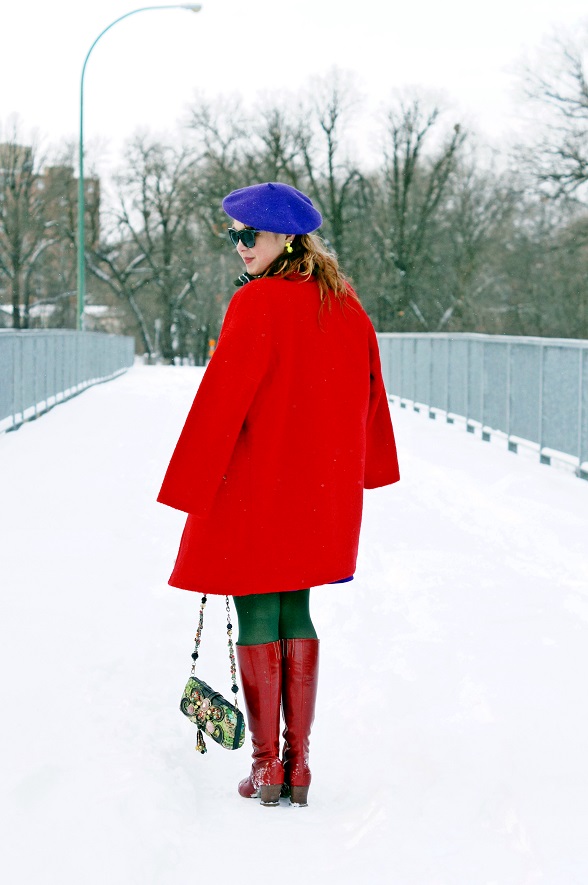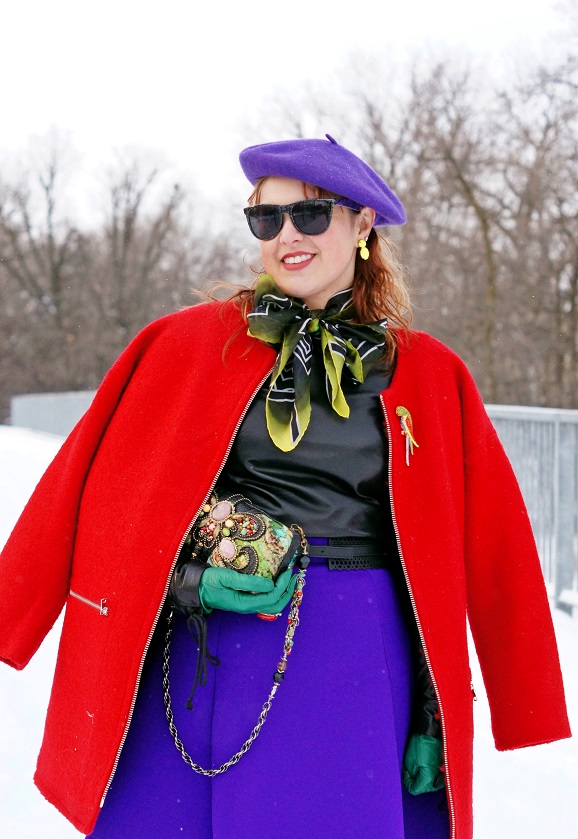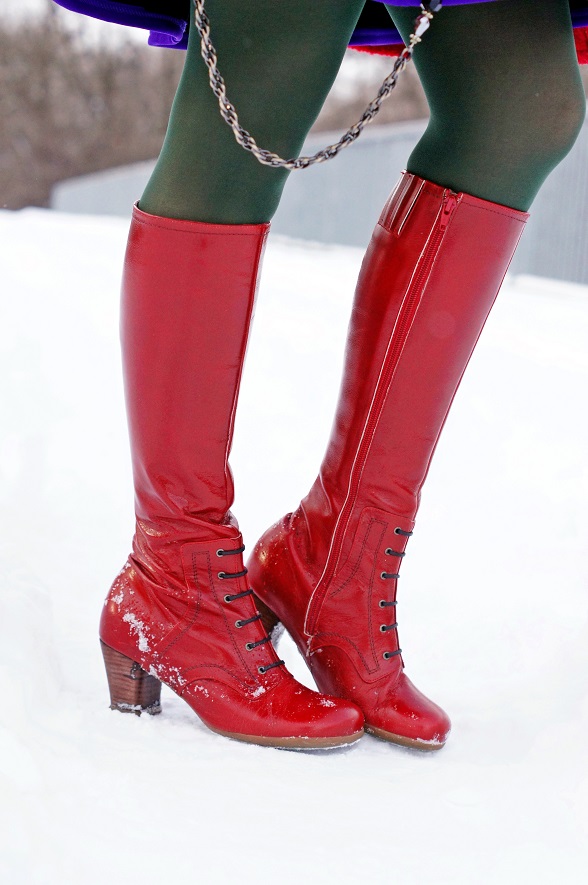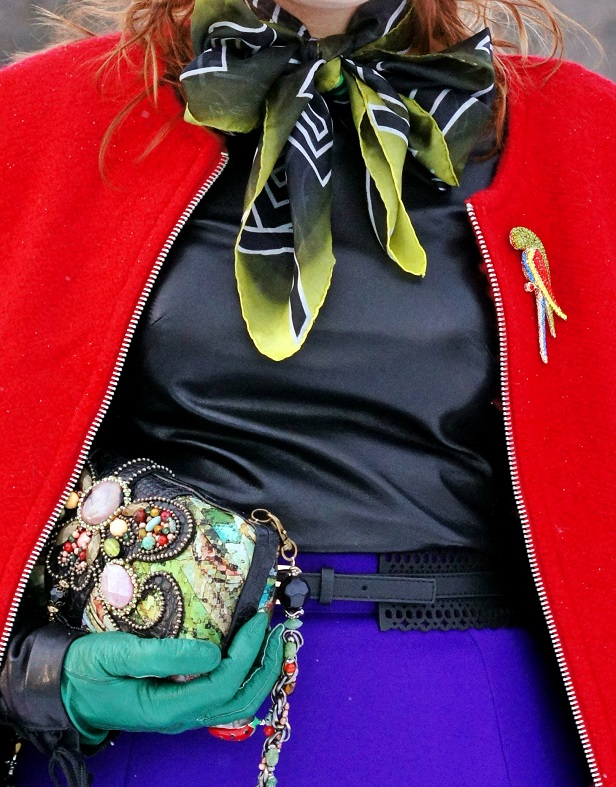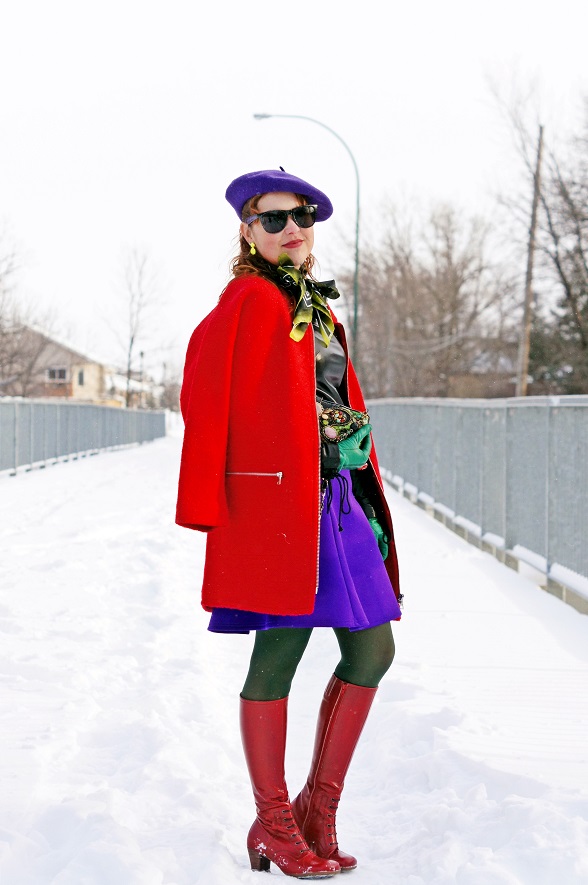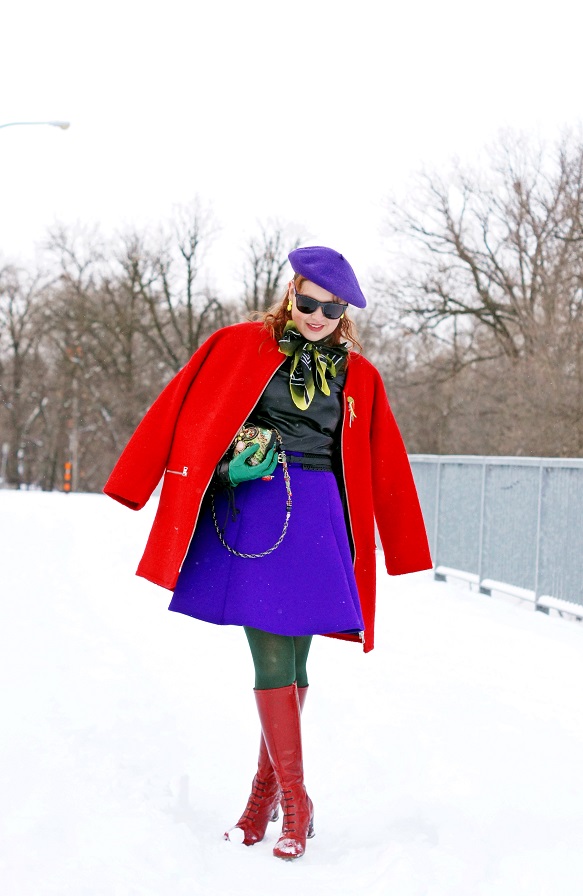 Coat – Forever 21
Brooch – Natasha @ Winners
Leather Top – Mark Fast for Danier Leather
Skirt – River Island
Belt – BCBG Max Azria
Scarf – Greta Constantine for 5 Gum collaboration
Hat – Vintage @ The Ruby Slipper Vintage Shoppe
Gloves – Vintage @ Rhymes With Orange
Earrings – Adia Kibur @ The Peacock Prade
Sunglasses – Ardene
Tights – Hue @ Macys
Boots – Fluevog – Operetta Zinka