What do you do when you buy ice cream shoes but have no hair accessory to match? Well if you were me you would make a fascinator to match the shoes!
I completly fell in love with these Karl Lagerfeld for Melissa ice cream heeled shoes and I needed them in my life desperately!  I mean really, Ice Cream shoes how fun and unique are they?! They really suit me perfectly!  Another cool thing about them is that they actually smell sweet making me want to take a bite out of them! LOL!  I wanted to wear them to a party but when I was planning the outfit I was sad as all of my hats just were not what I wanted so I decided to make this cute hat.  I think it is a perfect match to my cute shoes, don't you?
Now onto my 12 months of Vedette Shapewear challenge! For my second piece of this month I am reviewing the Emilie (see the Emilie here).  I thought the Emilie was perfect as I was wearing a little black dress and I wanted to look perfectly smooth and I didn't want to have any underwear lines showing.  My favorite shapewear pieces are the ones with the built in bra so this one is fantastic for me and it will also be wonderful to wear under so many of my other little dresses!  I really liked that this piece shapes all the way down my thighs making it great for under pants too! 
If you would like to win a piece of Vedette Shapewear for yourself check out my last blog click here for all the details on how to enter! Contest closes December 8, 2013!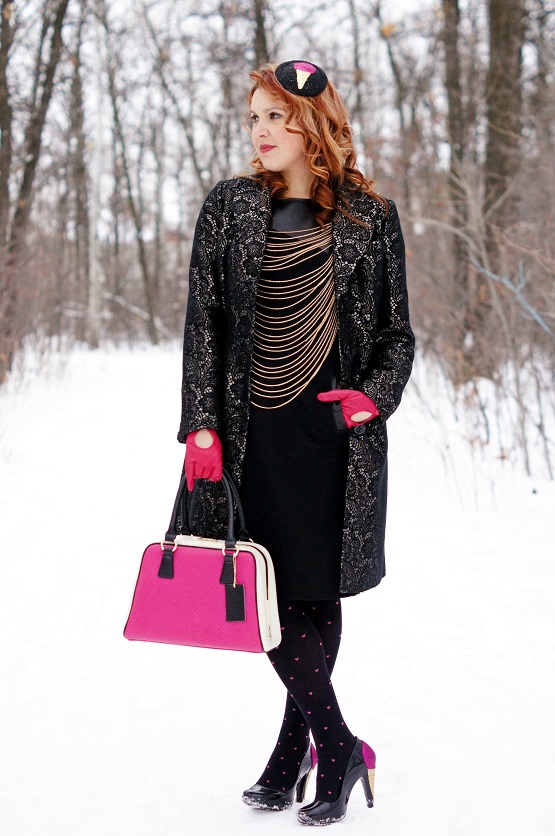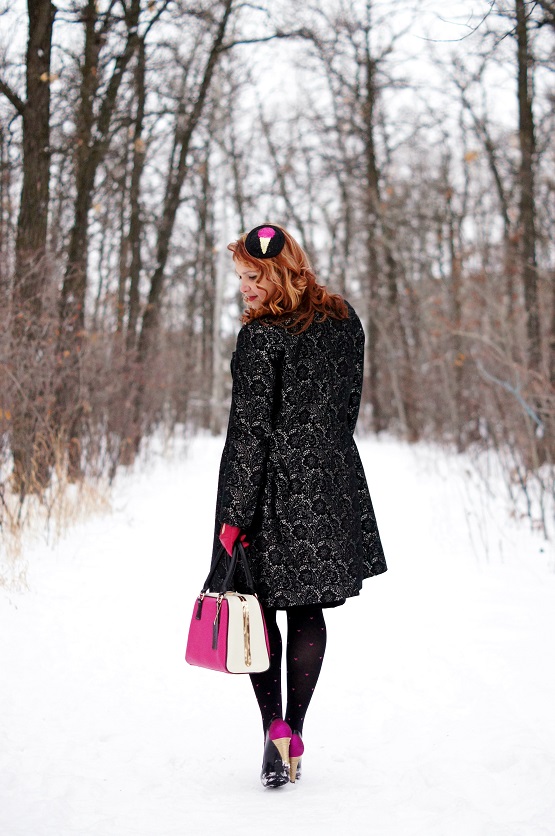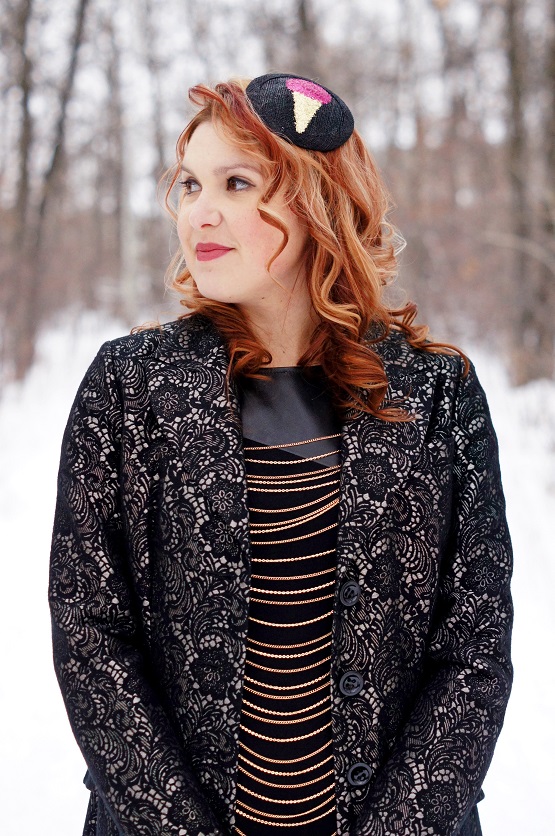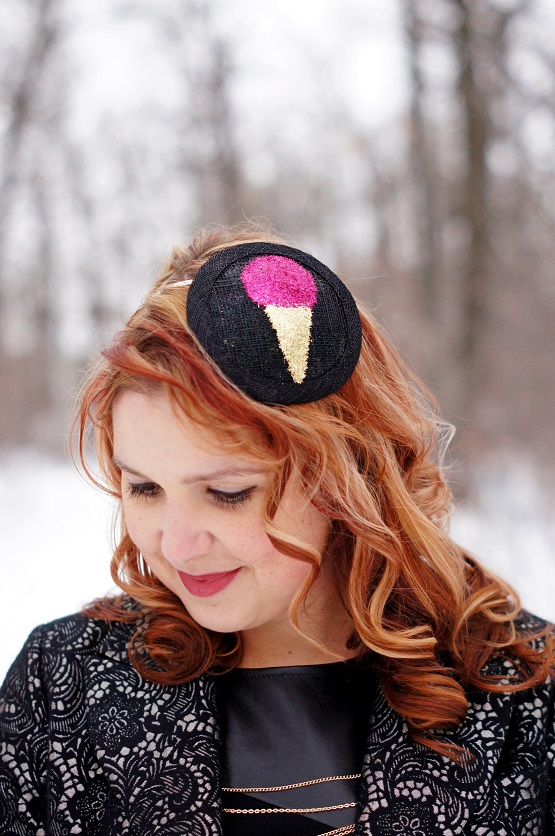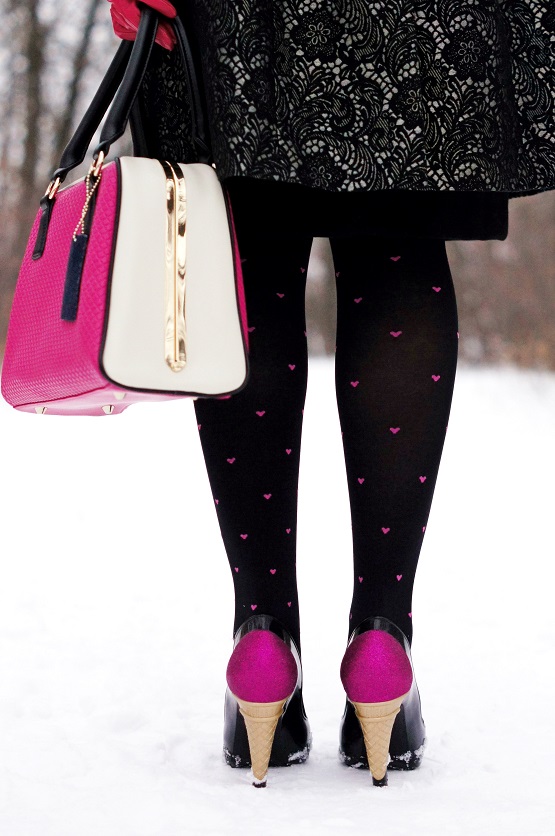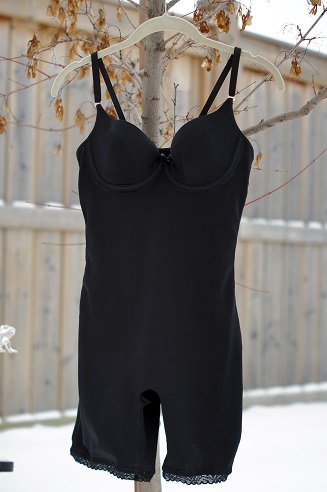 Coat – Danier Leather
Dress – Danier Leather
Body Chain – BCBG Max Azria
Shapewear – Vedette Shapewear – Emilie
Ice Cream Hat – DIY self-made
Gloves – Danier Leather
Bag – Danier Leather
Tights – Forever 21
Shoes – Karl Lagerfeld for Melissa