Looking for the perfect fall coat is something that I am always on the lookout for. It has to be special and something that stops me in my tracks when I see it! This coat from Choies definitely is that special fall coat I was looking for! The minute I saw it online it took my breath away and I knew it would be perfect for me! How could I resist those colors, rhinestones and sequins??!! There were two choices of color combinations for this coat, this blue one (click here to see it) and a pink version (click here to see it). I had a hard time choosing but finally decided on the blue one because I thought it was more suited for fall with those gorgeous colors. I think the pink version would be perfect for spring and I really loved the red contrast collar detail! What I love about this coat is that it looks like a designer piece but at a fraction of the cost. I have been checking the Choies website pretty much everyday and they sure have some great coats to pick from for fall and winter! I think I may get another one!
Owning a pretty coat is really important to me as if I have to cover up my cute outfit because of the cold weather than my coat should be something equally as fabulous to finish off my outfit wonderfully!
Have you found your perfect fall coat?
I am finally on instagram now! (click here for my account) Yes I know it has taken me a long time but I had a blackberry before and wasn't able to have an account! So sad I know, but I am happy now! If you want to stop by and say hello I would love that! I would love to check you out too!
Here are the winners of my September Vedette Shapewear Giveaway: Monica Faulkner, Yvonne Shields and Belinda M
Congratulations to the Winners! Don't worry if you didn't win this time as I will be having another Vedette Shapewear Giveaway in just a few weeks! Stay tuned for more details!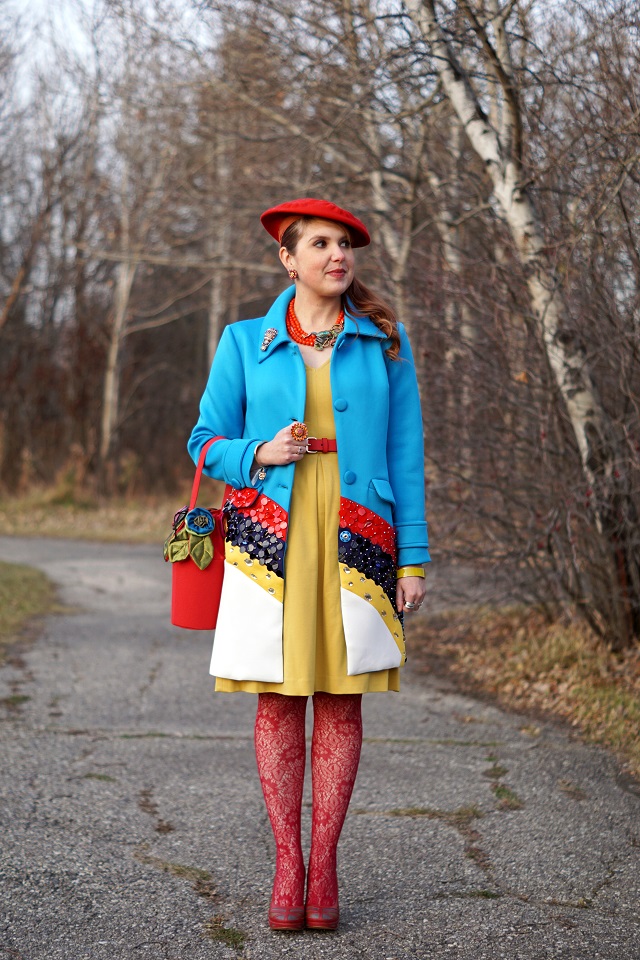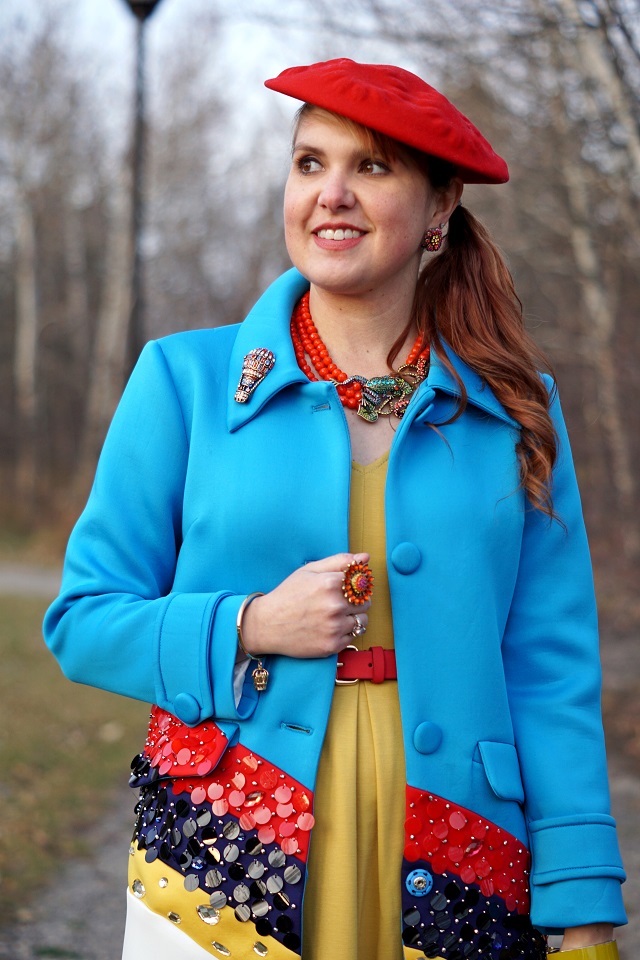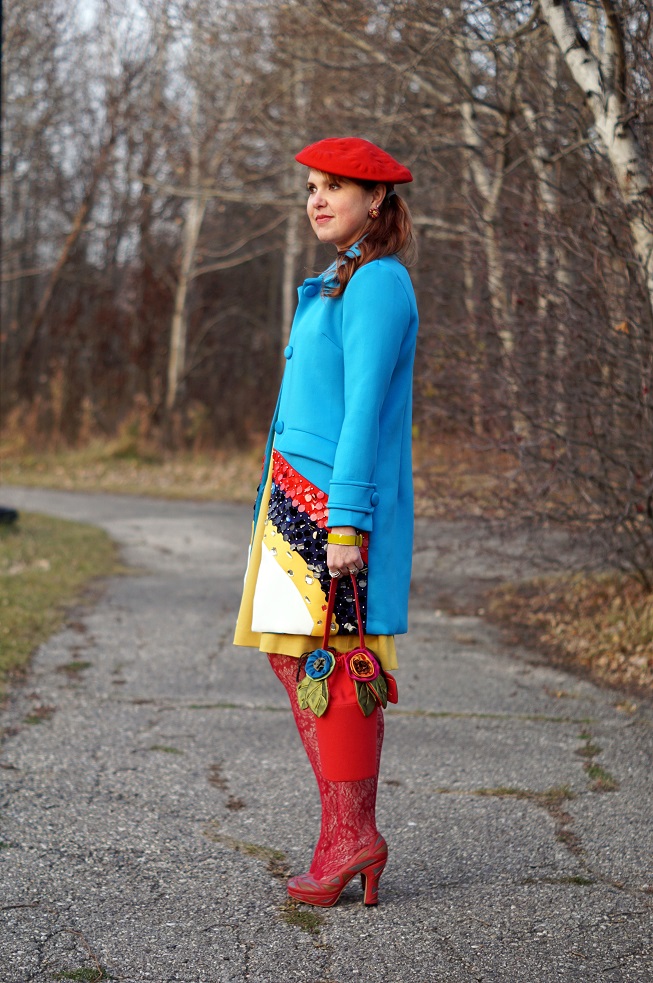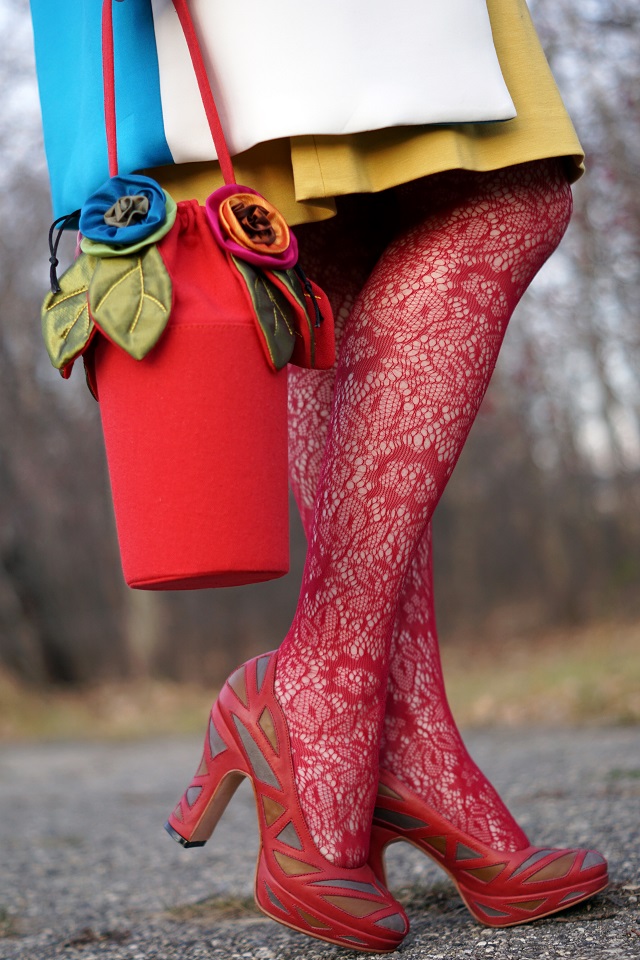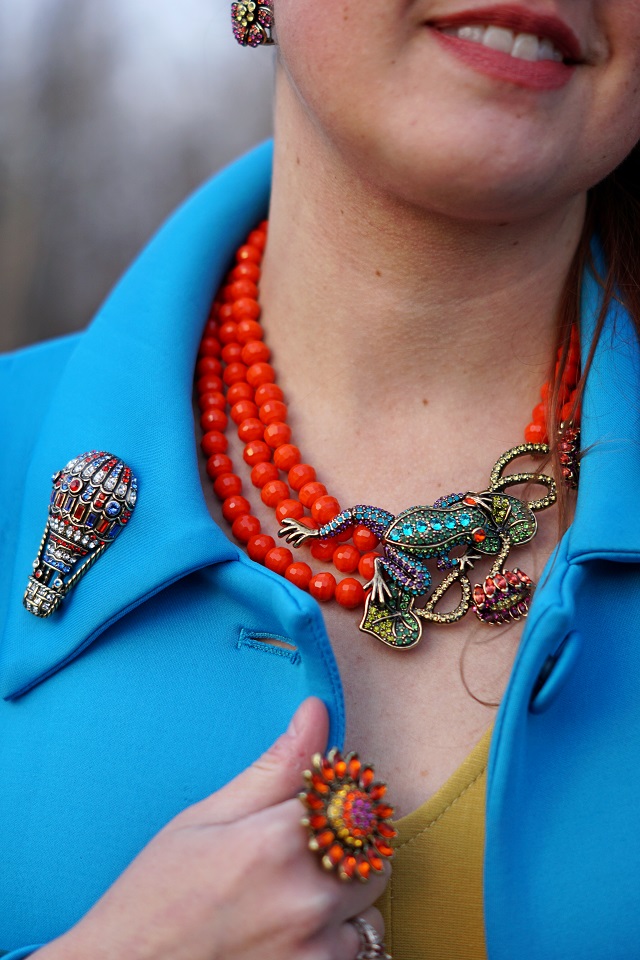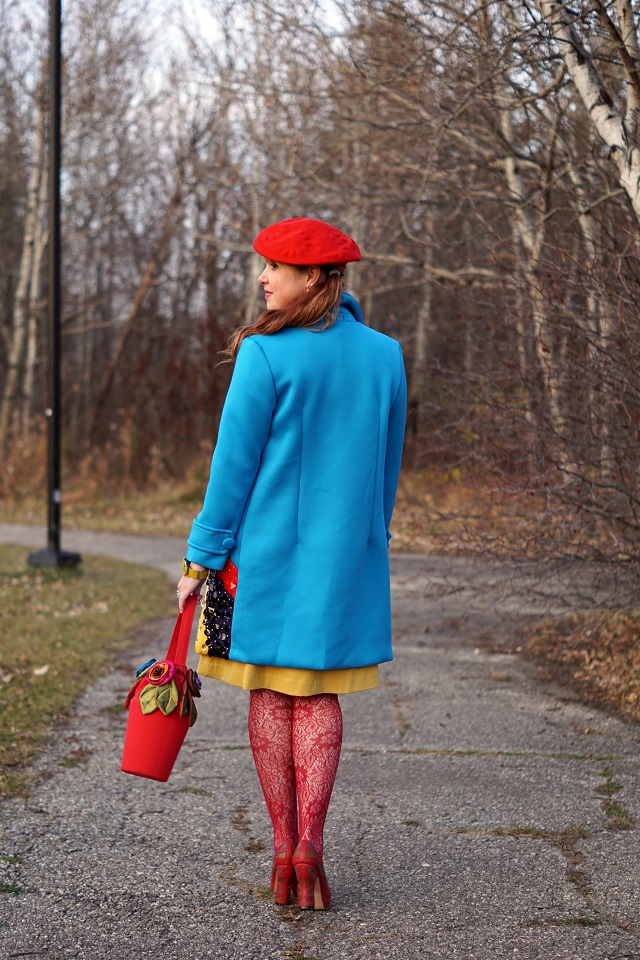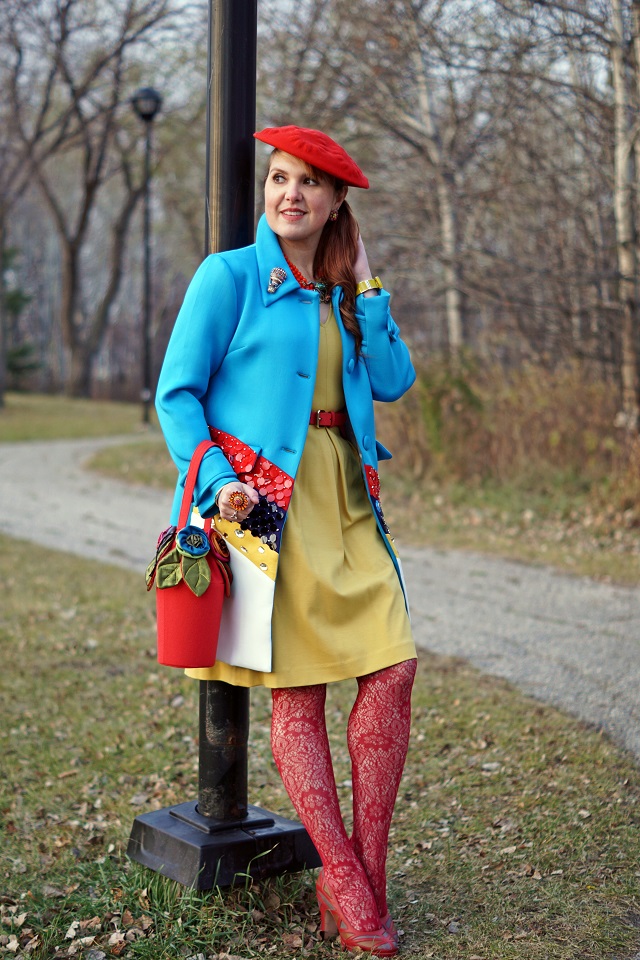 Rhinestone Rainbow Coat – Choies
Dress – Banana Republic
Belt – BCBG Max Azria
Hat – Vintage @ The Ruby Slipper Vintage Shoppe
Frog Necklace – Heidi Daus @ The Shopping Channel
Hot air Balloon Pin/brooch – Heidi Daus @ The Shopping Channel
Ring – Heidi Daus @ The Shopping Channel
Birdcage charm bangle – Kate Spade
Bow bangle watch – Isaac Mizrahi @ The Shopping Channel
Earrings – Heidi Daus @ The Shopping Channel
Flower pot handbag – Concubine @ Local Boutique – The Shops of St. Andrews
Tights – Jessica @ Sears
Shoes – John Fluevog