Since starting my Vedette Shapewear collaboration I definitely have learned a few things about shapewear that I never knew before. Such as learning about the piece I chose to style for my second review this month. This piece is called the Zoe (click here to see the Zoe). The Zoe is a torsette which I had never heard of before. What I like about a torsette is that it works well to cinch the waist of any body shape and size including my petite short size. I also like that it does up in the front making it easy to put on.
My challenge is to style the shapewear as part of my outfit so I chose to wear it as colorful belt but it would be fantastic to wear under anything to smooth out any problem issues. The Zoe torsette also comes in 3 other colors (see all the choices here). I had a hard time chosing but of course I chose the brightest one!
Fall may be here but I still think floral patterns are fantastic to wear! I think the bold pattern is a great way to stand out in a sea of black!
If you would like to win a piece of Vedette Shapewear for yourself check out my last blog click here for all the details on how to enter!
Contest closes October 26, 2014!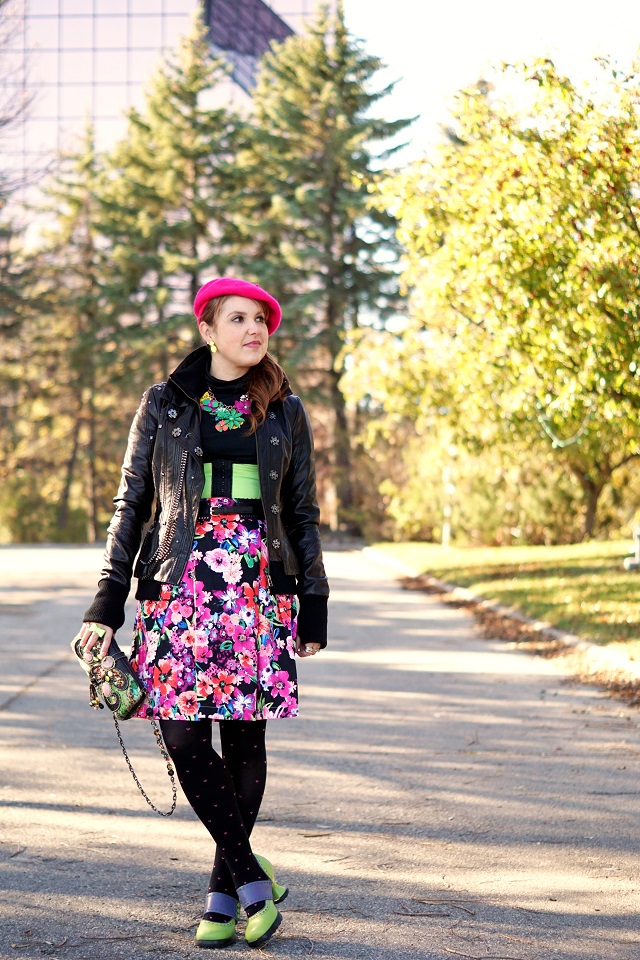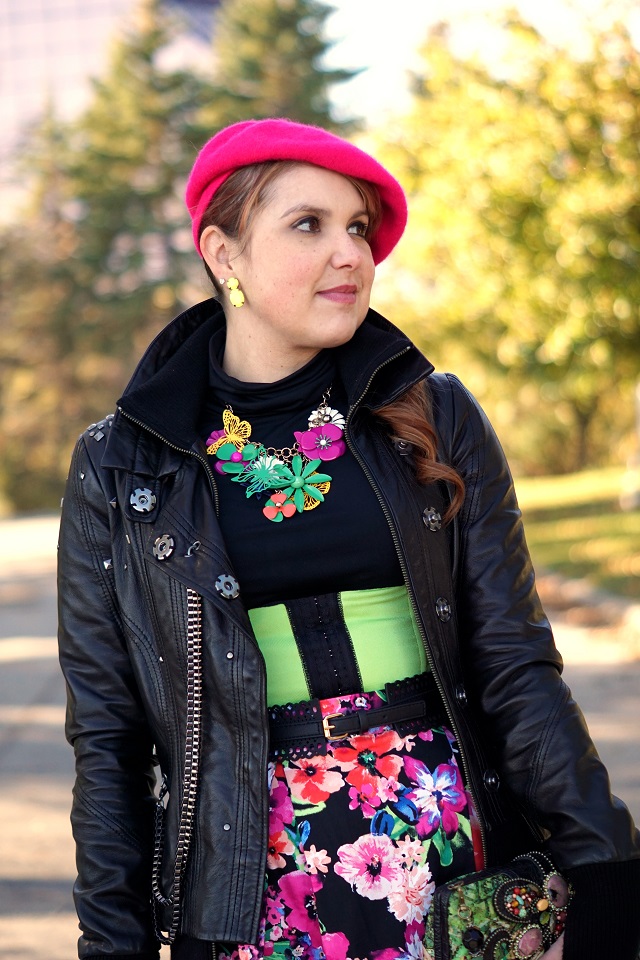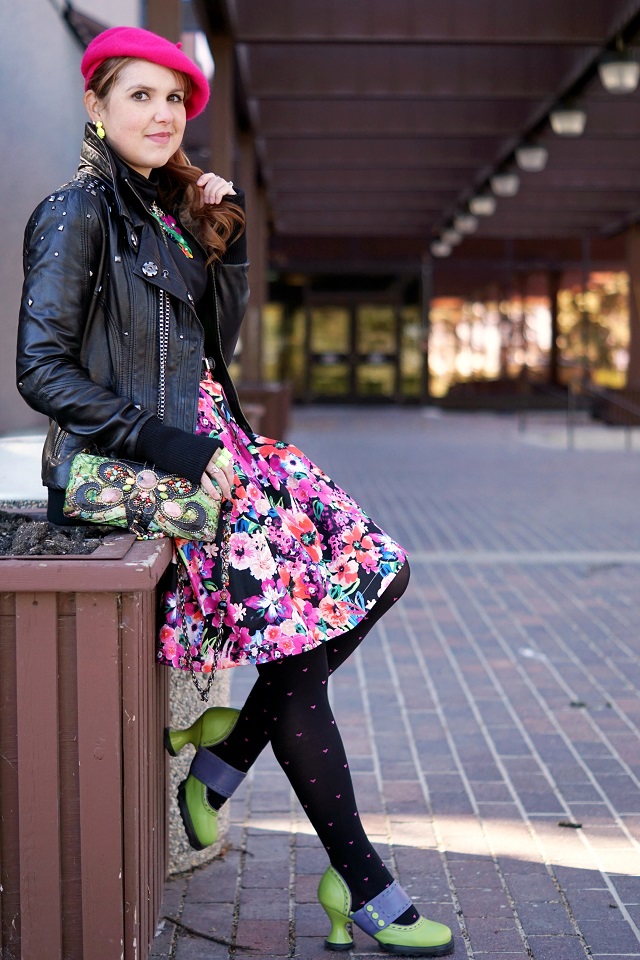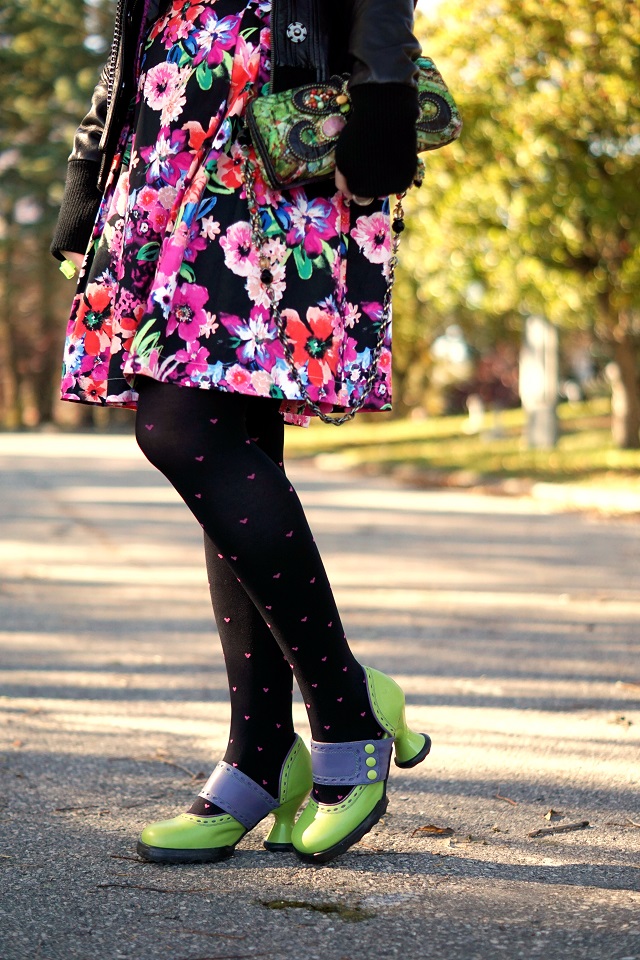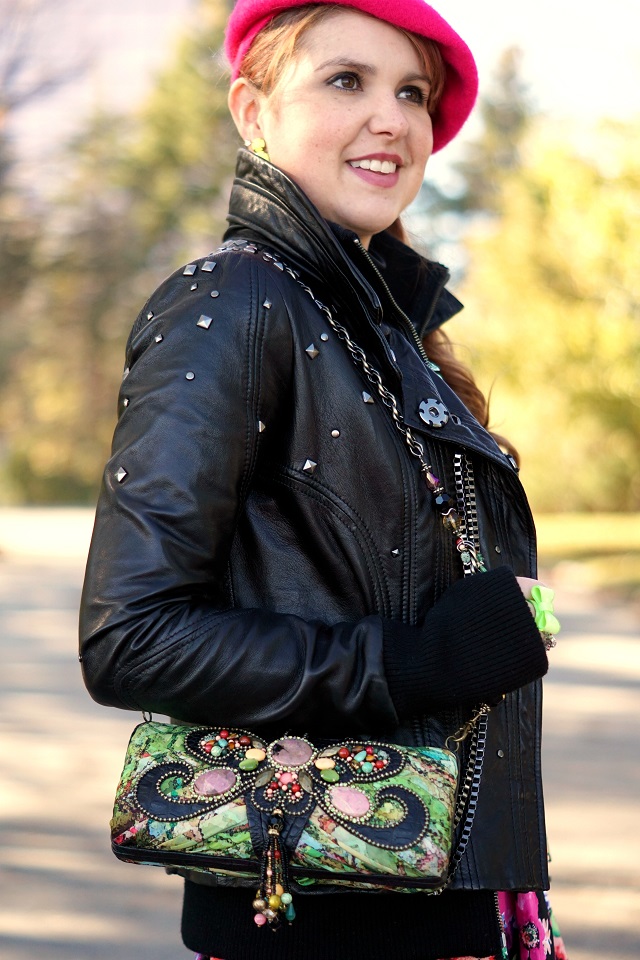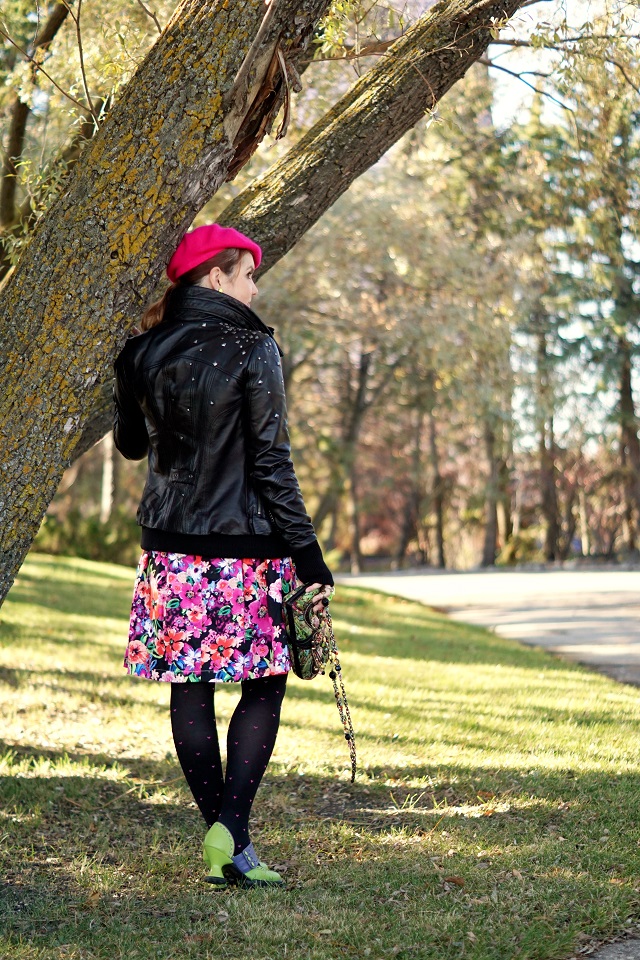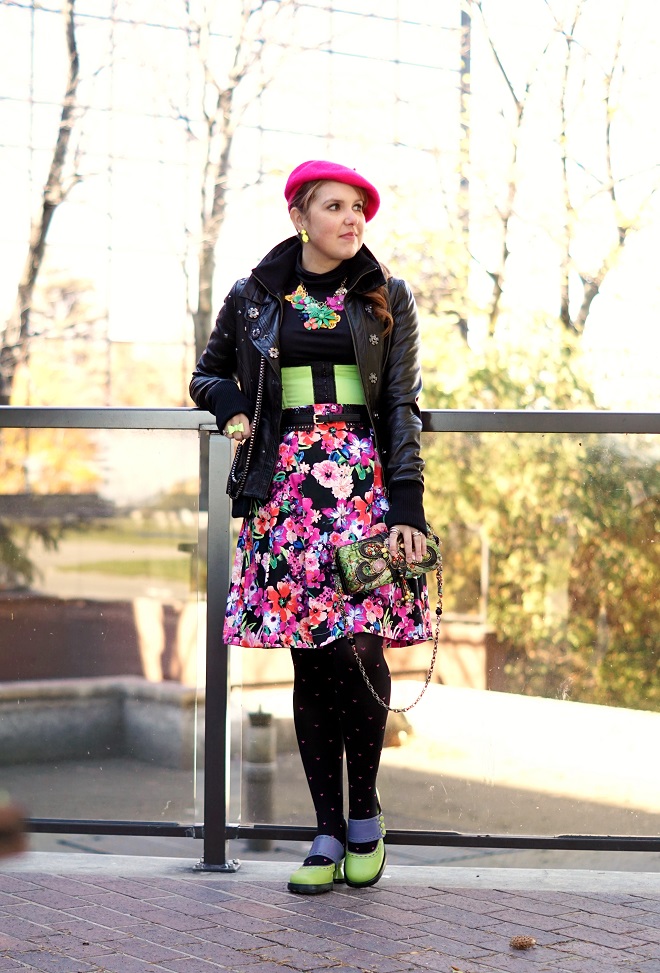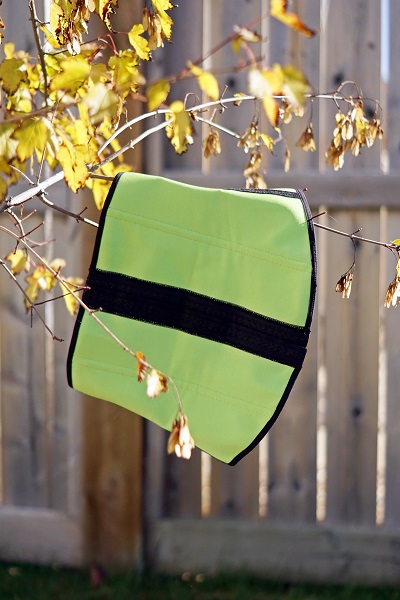 Green Torsette – Vedette Shapewear – Zoe
Leather Jacket – Danier Leather
Skirt – 89th & Madison @ Marshalls
Hat – Ebay
Earrings – Ada Kibur @ The Peacock Parade
Necklace – Forever 21
Bow ring – Local Boutique brand @ Shops of St. Andrews
Tights – Forever 21
Shoes – John Fluevog