I am happy to be back again to start the month of July off with my Vedette Shapewear challenge. Every month I am so happy to be able to style a few pieces of Vedette Shapewear into my outfits and I think the shaping swimsuits are perfect to wear all summer long, on and off the beach! I have been wearing a few of Vedette's swimsuits as tops over the past year and I love to see that I am not alone in this fun trend. As I was reading the June issue of InStyle magazine I saw Mindy Kaling on page 181 wearing a swimsuit as a top too and it was styled with a gorgeous printed suit from Hermes! I thought that was fantastic and it looked great on her!
I knew this month I wanted to style another shaping swimsuit so I picked the Pamela (click here to see the Pamela). I am supposed to style my shapewear every month with a color theme but this month I picked every color from the crayon box! Literally, just look at my skirt! Black is classic so it goes with every color so my options were endless on what color to style with it.
I love this swimsuit as it has a vintage flair to it and it's design seriously flatters every body type. This swimsuit is not just any swimsuit, this one shows off your curves while slimming your waist and it even smooths out your back too with it's high back design. I know most women don't like wearing swimsuits but this one will help you look your best!
So would you like to win a piece of Vedette Shapewear for yourself?
VEDETTE SHAPEWEAR GIVEAWAY DETAILS!
The really great news of my Vedette Shapewear Challenge is I will be having a giveaway each month for 1 of my lucky followers to win a surprise piece of Vedette Shapewear of their own!
The Giveaway is International!
MAKE SURE TO LET ME KNOW IN THE COMMENTS THAT YOU WANT TO BE ENTERED INTO THE GIVEAWAY AS WELL AS FOLLOWING THESE STEPS

Here are the steps to be entered!
1. Like Vedette on Facebook – Vedette Shapewear Facebook
2. Follow Vedette on Tumblr – Vedette Shapewear Tumblr
3. Follow me on Bloglovin – Winnipegstyle on Bloglovin
4. Like me on Facebook – Winnipegstyle on Facebook
Once you have done these 4 things let me know in the comments and you will be entered to receive 1 surprise piece of Vedette Shapewear in your size! Make sure to let me know you want to be entered into the Vedette Giveaway!
Contest closes July 11, 2015 and I be emailing the winner shortly afterward so they can tell me their measurements and shipping details!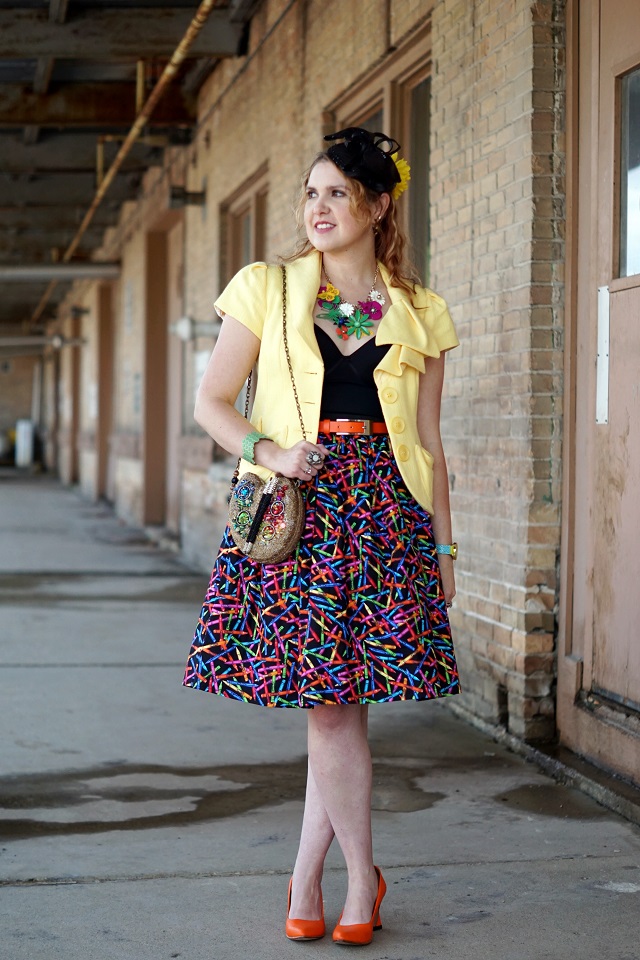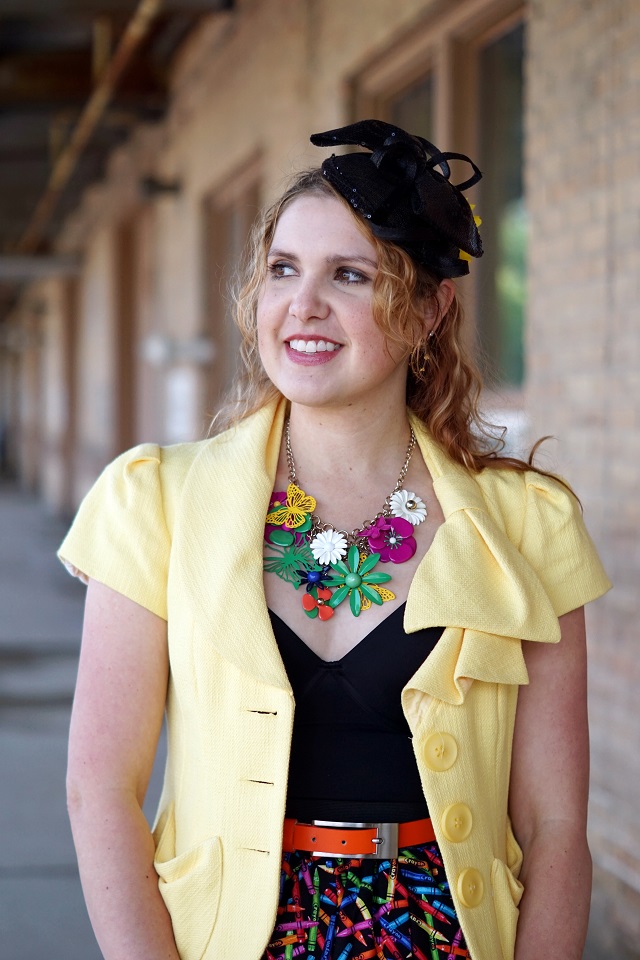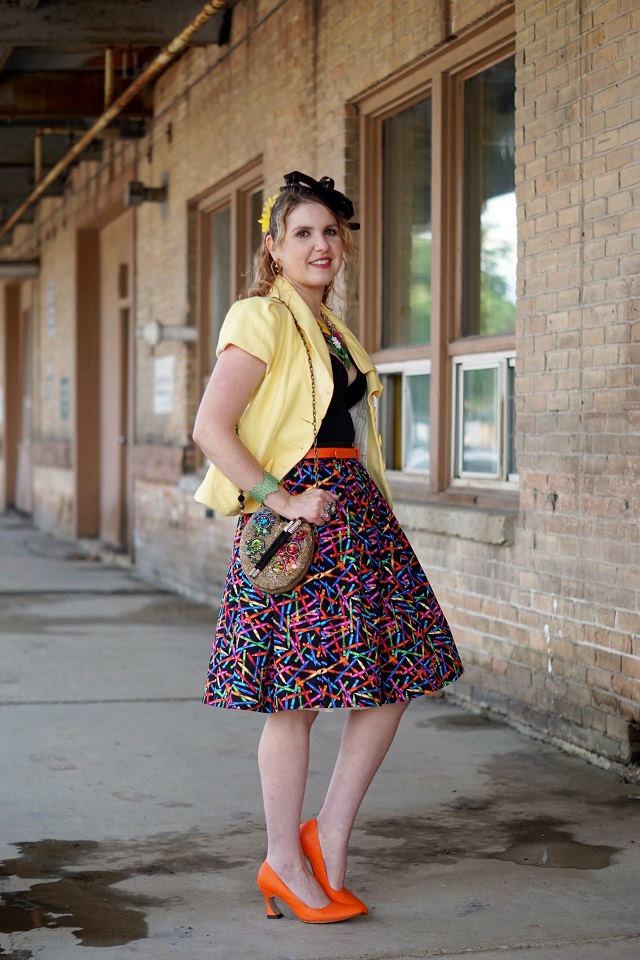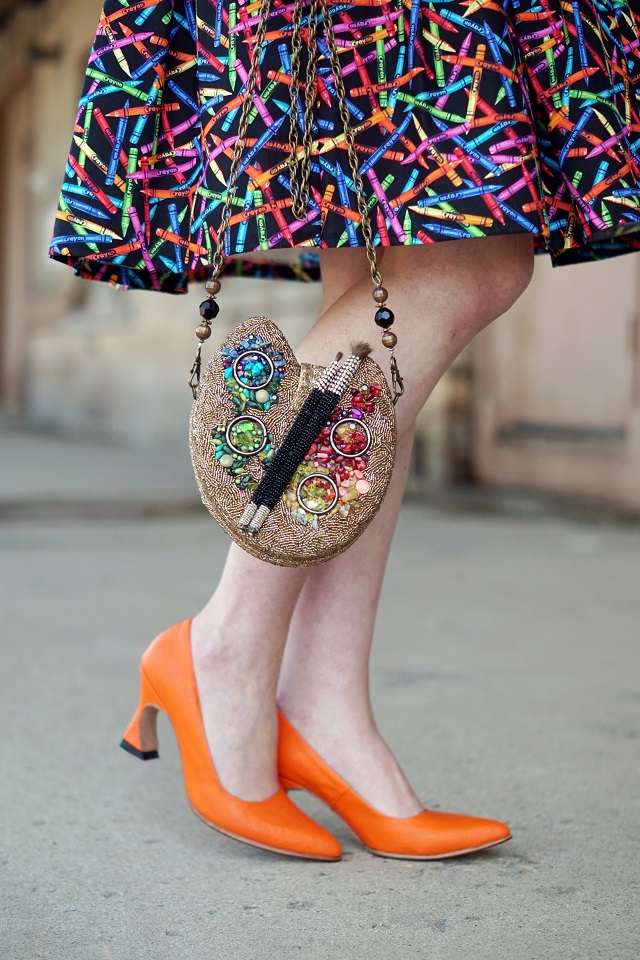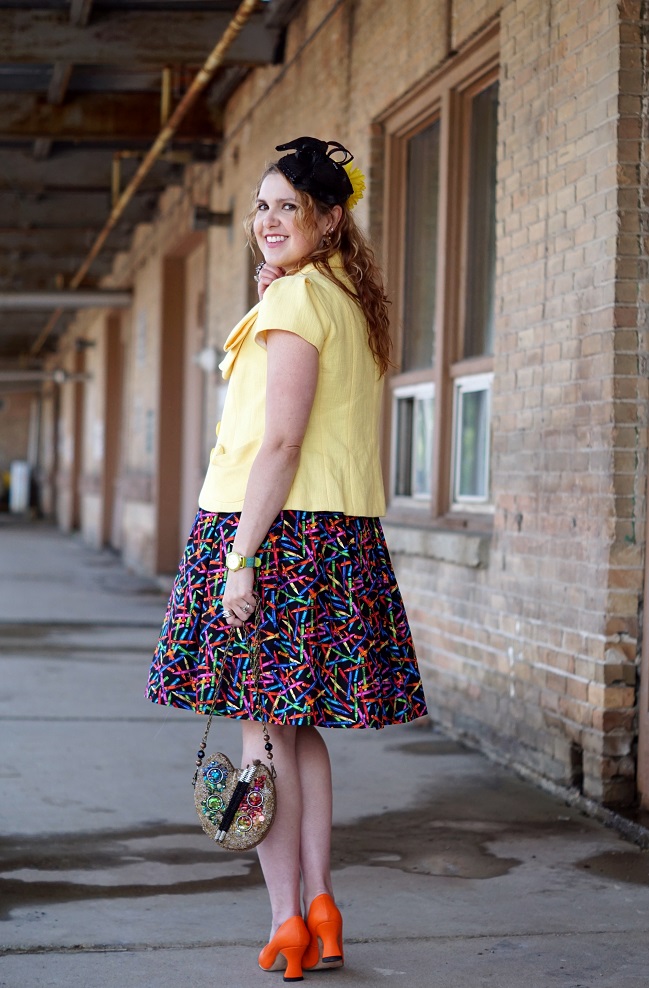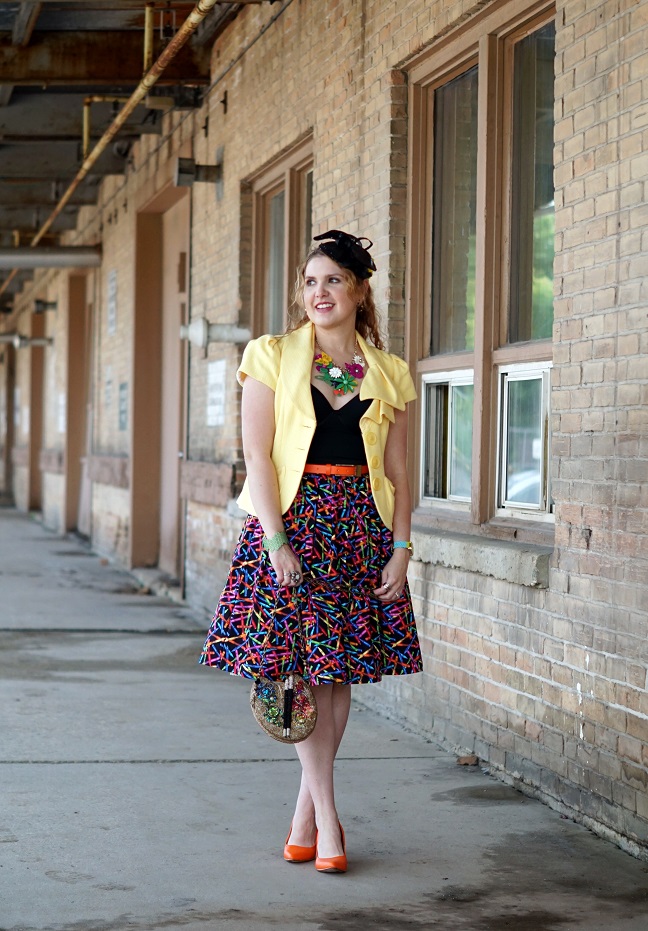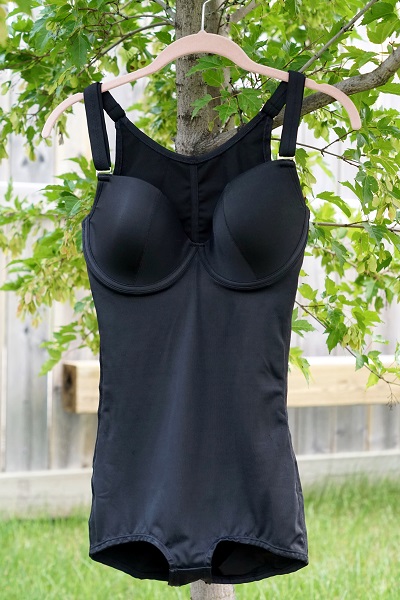 Shaping Swimsuit (Pamela) – Vedette Shapewear
Jacket – Nanette Lepore @ Winners
Crayon skirt – PicknMix @ Etsy
Painter's Palette bag – Mary Frances
Fascinator – Icing
Necklace – Forever 21
Leather belt – Danier Leather
Watch – Isaac Mizrahi @ The Shopping Channel
Marcasite ring @ Winners
Earrings – Joan Rivers @ The Shopping Channel
Shoes – John Fluevog – Big Presence Desmond (corrected, thanks Karen)