Flamingos are one of my favorite animals! I find them fascinating and even as a child I was so excited to see the flamingos at the zoo! Their coloring is so bright and vibrant and I love their long kooky legs! I could just sit and watch them for hours. This year in fashion flamingos are everywhere and on everything from clothing to accessories and I am so happy about that!
This adorable flamingo midi skirt that I am wearing is a fabulous find from Chicwish (click here to see it). The price is awesome and remember they offer Free Shipping!! Wearing it makes me feel like a Flamingo Princess! LOL! A flamingo skirt of course needs to be complimented with fantastic flamingo accessories so I was on the hunt to find some good ones. I for sure wanted a flamingo necklace and found the perfect one by Baccurelli on Etsy and I knew right away that it was the one for me. It is bold and unique and looked like it came right out of Alice and Wonderland!
I loved all the fun flamingo pieces I found. I even made myself an adorable flamingo fascinator to wear with my outfit but it was just too much when I put it on with everything! Even I have a limit to the amount of accessories I wear at one time! LOL! I will wear it soon to show you on my blog with a fabulous flamingo dress I just got this summer!
Are you a fan of flamingos too? Or tell me what animal you love?
Remember you can still enter my Giveaway to win a surprise piece of shapewear from Vedette Shapewear until July 11, 2015!
Click here to get all the details on how to enter!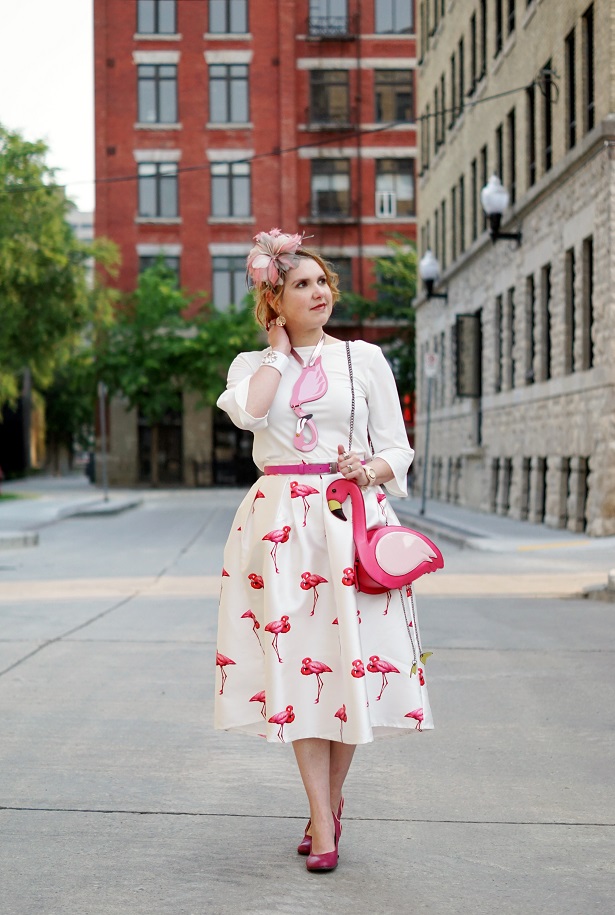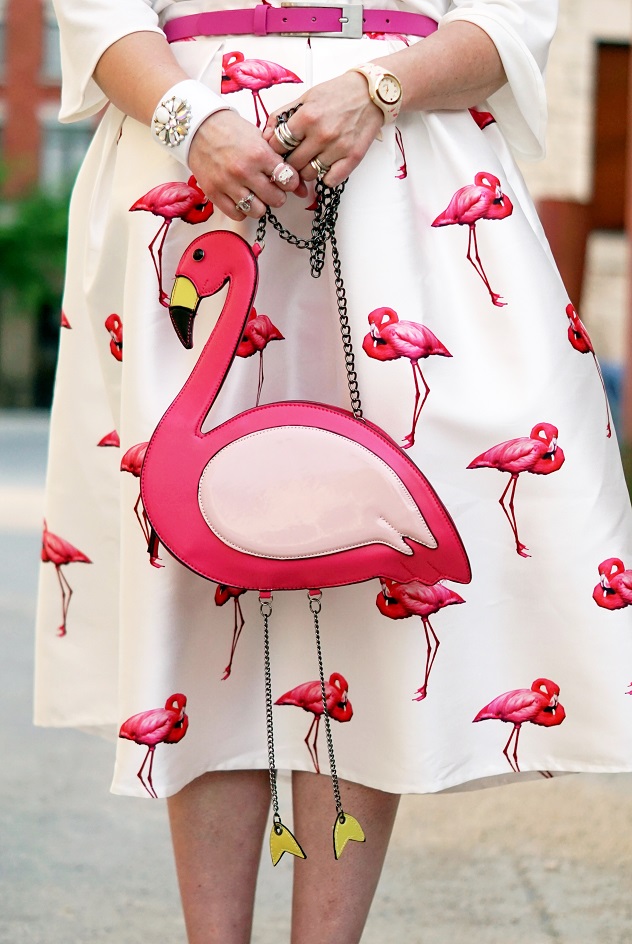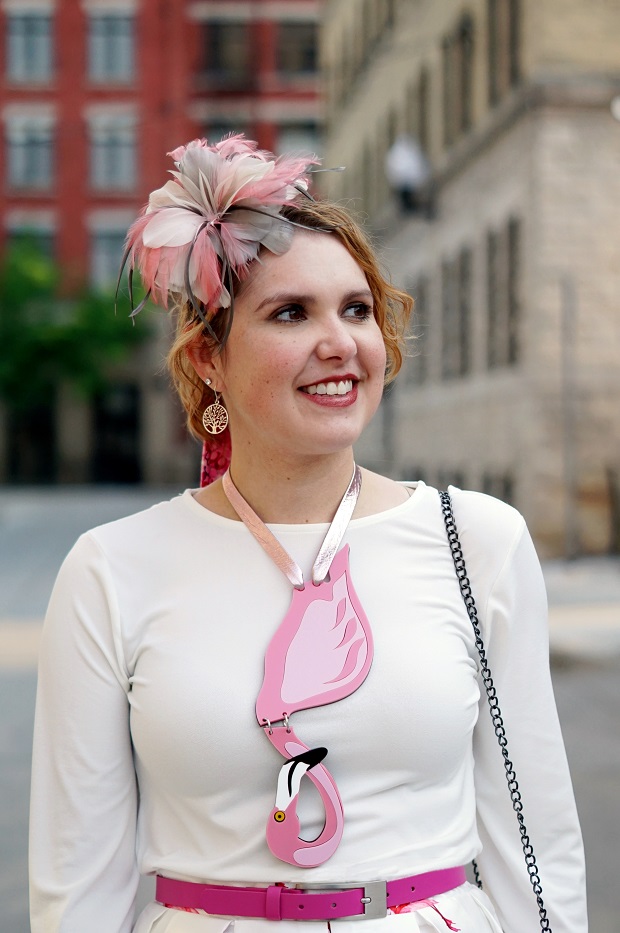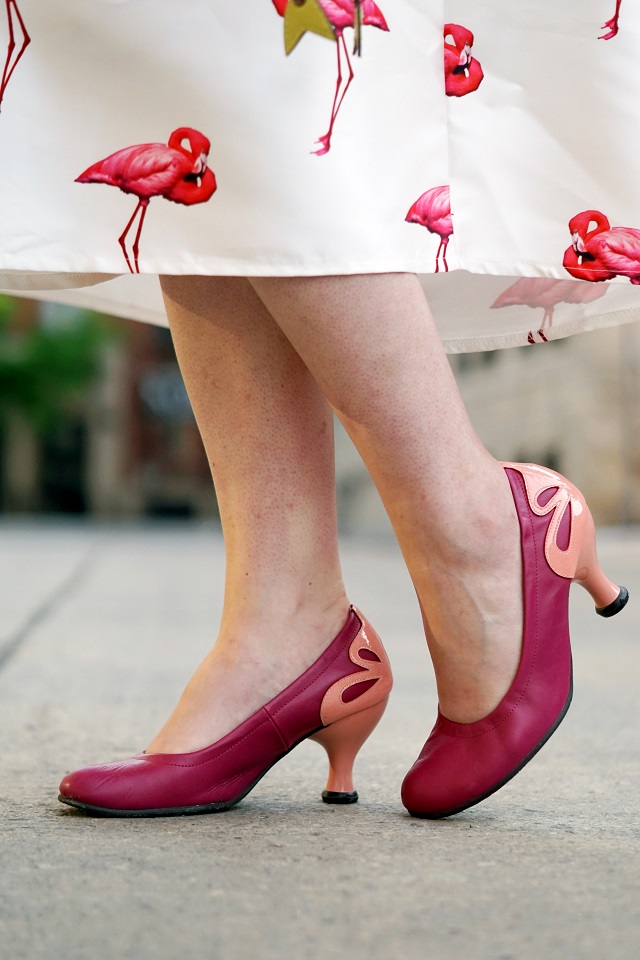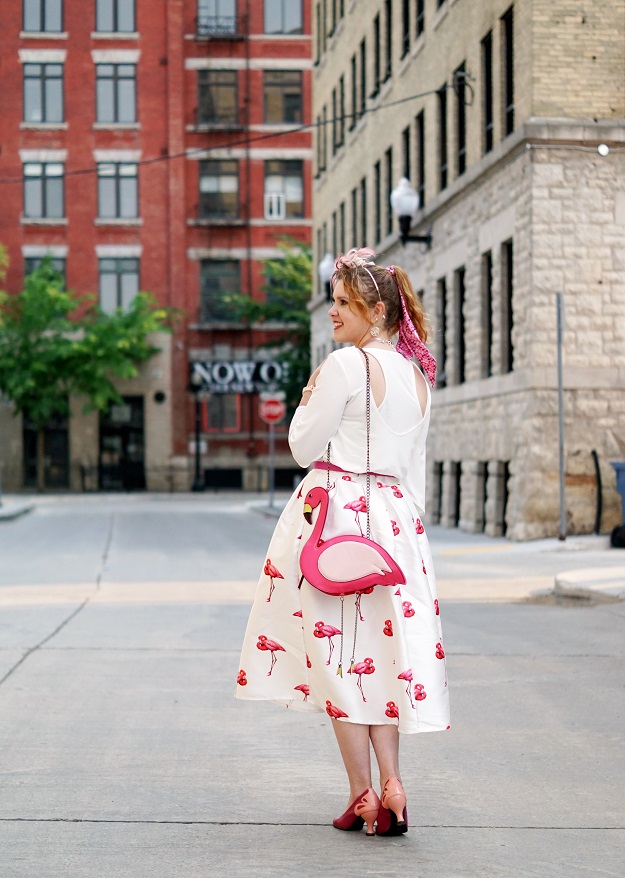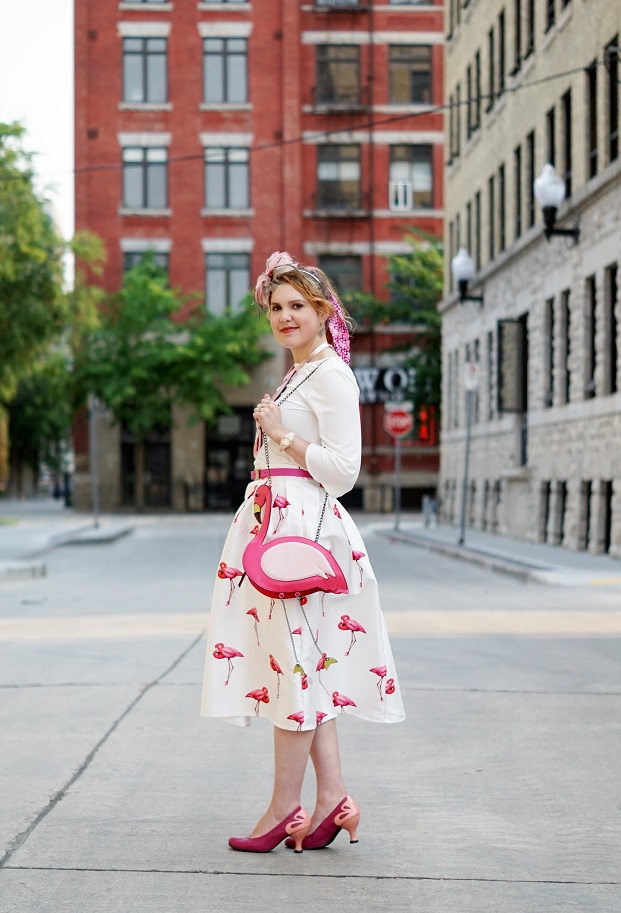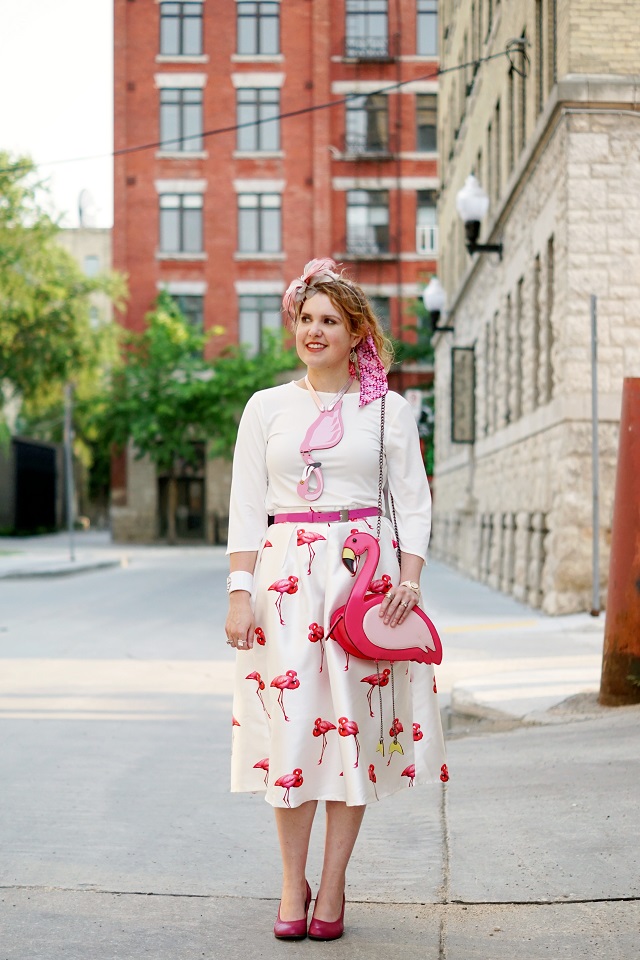 Top – RW & co
Flamingo Bag – Aliexpress
Belt – Danier Leather
White crystal cuff – Swarovski
Flamingo watch – Kate Spade @ Hudson's Bay
Hello Kitty ring – Swarovski @ TJ Maxx
Fascinator – Jacques Vert @ Hudson's Bay
Ponytail scarf – Coach
Earrings – Winners
Shoes – John Fluevog (Bellevues – Eleanor)