Most of my outfits as you probably have noticed include me wearing a skirt and most of the time those skirts are full of volume. I like to try new things every now and then so I thought I would wear a pair of skinny pants for a change and create a retro look. Fashion is all about balance so when I usually wear a full skirt I like to balance the outfit with a fitted top. In this case since I wore a pair of skinny pants I thought I would balance the look with this adorable loose fitting off the shoulder top from Chicwich (click here to see it).
For me wearing an off the shoulder top really calls for wearing something big and bold around my neck as there is a lot of skin showing. I bought this long skinny scarf a long time ago to wrap around a sun hat to add some color and I thought I would experiment with it now by wrapping it around my neck and tying it into a large bow. I am not quite sure what this scarf's actual purpose was for when I bought it as it is so long and thin but it sure is fun playing around with it to make different accessories and styles. I think next time I may try to wear it as a sash belt.
Do you like to have fun experimenting with your accessories?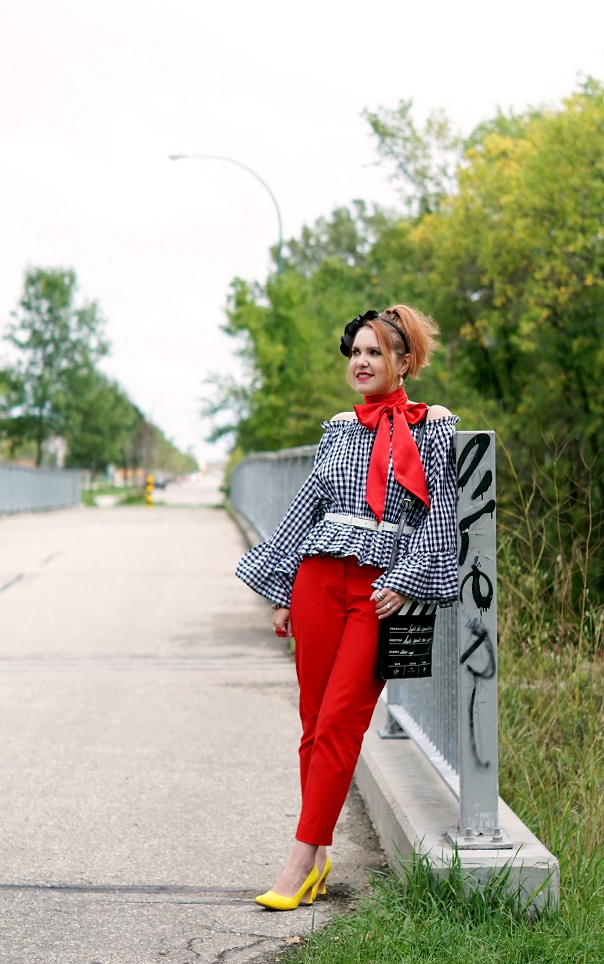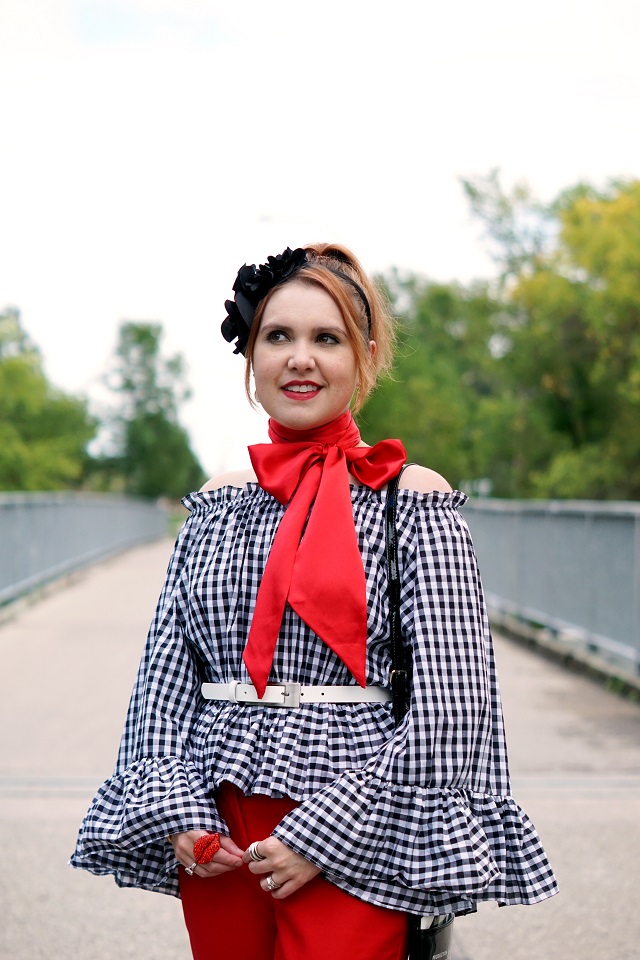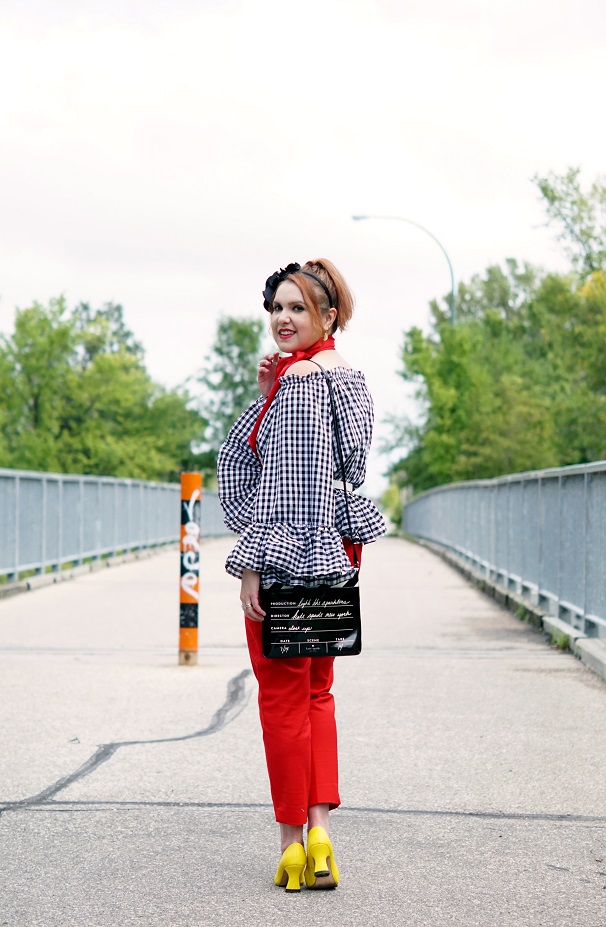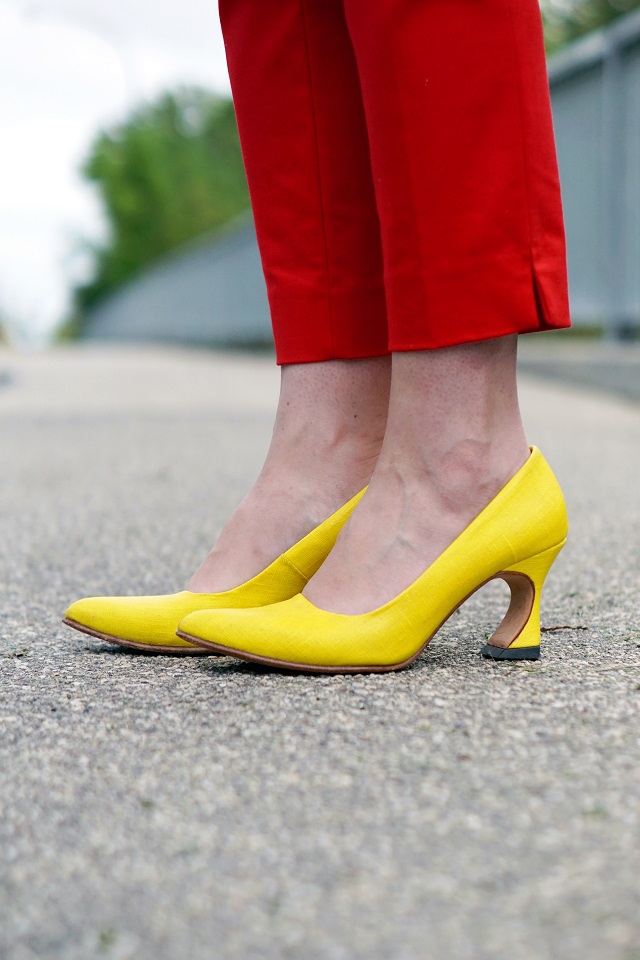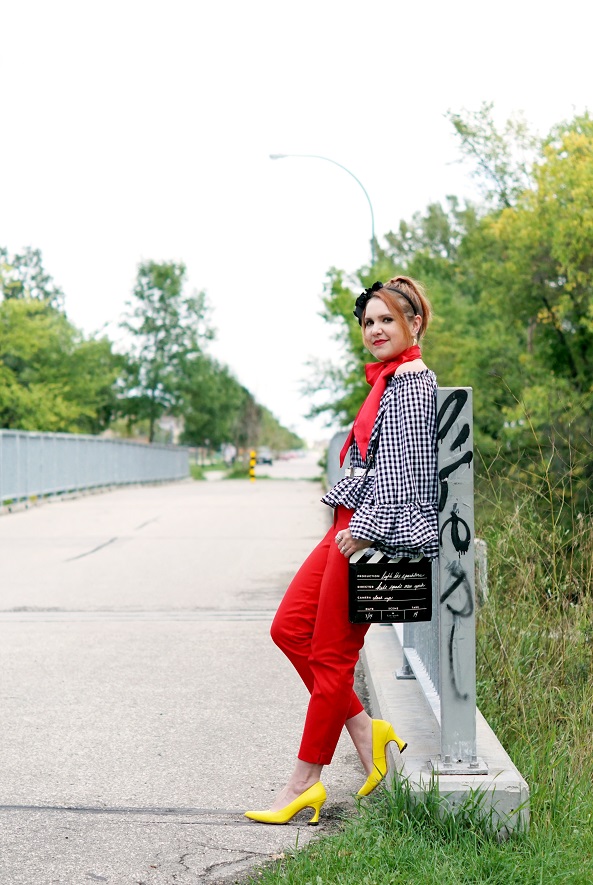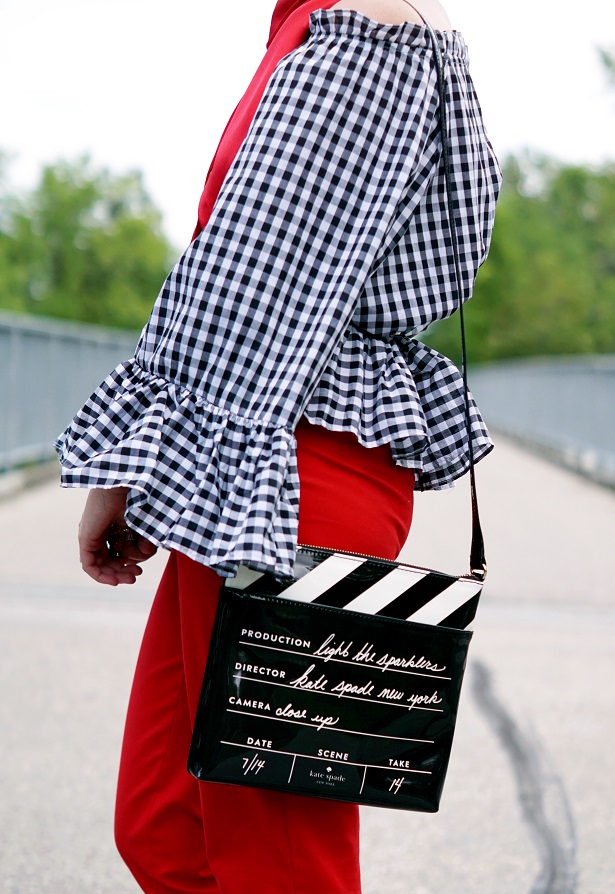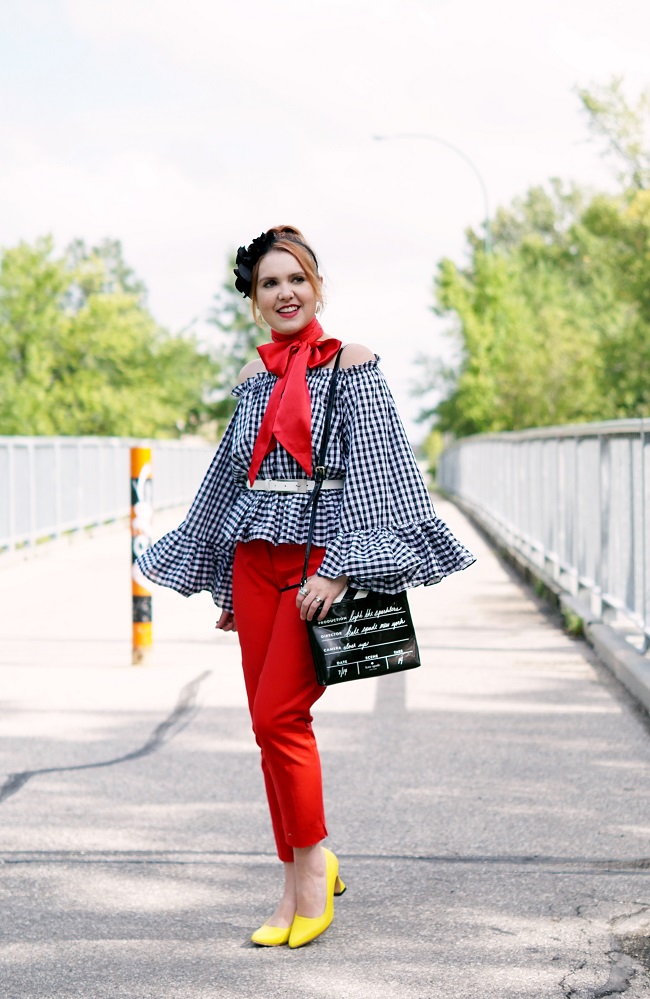 Neck scarf – Le chateau
Leather belt – Danier Leather
Pants – Cleo
Clapper board bag – Kate Spade
Lemon earrings – Kate Spade
Lip ring – Icing
Headband – Icing
Shoes – John Fluevog