The days are getting shorter and they are also getting a little cooler each day. Although this week there seems to be another heat wave. I am not complaining at all though. It is nice to get a few extra days of summer in and trust me I have been enjoying a few of them sitting on a patio. This summer has been wonderful and I feel I have really gotten to enjoy it.
Fall will officially begin next week and so I thought I would wear some fall tones to welcome in the season. I just love the beautiful rich jewel tones of fall. Since the days are still so warm I though this hunter green tank top was the perfect choice to wear to stay cool while still wearing a fall color and I just couldn't resist this striped maxi skirt from Chicwish (click here to see it). I love the statement that this skirt makes with the bold thick stripes and it's gorgeous long length. They also have a midi length version of this skirt too (click here to see it) that looks equally as amazing and I had a hard time choosing between the two.
Have you been wearing fall tones yet?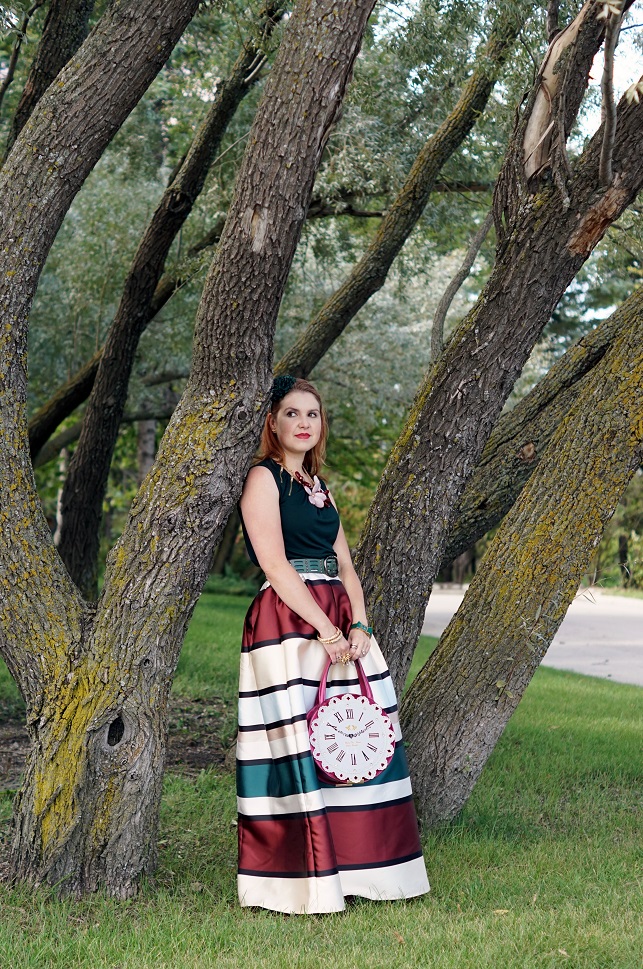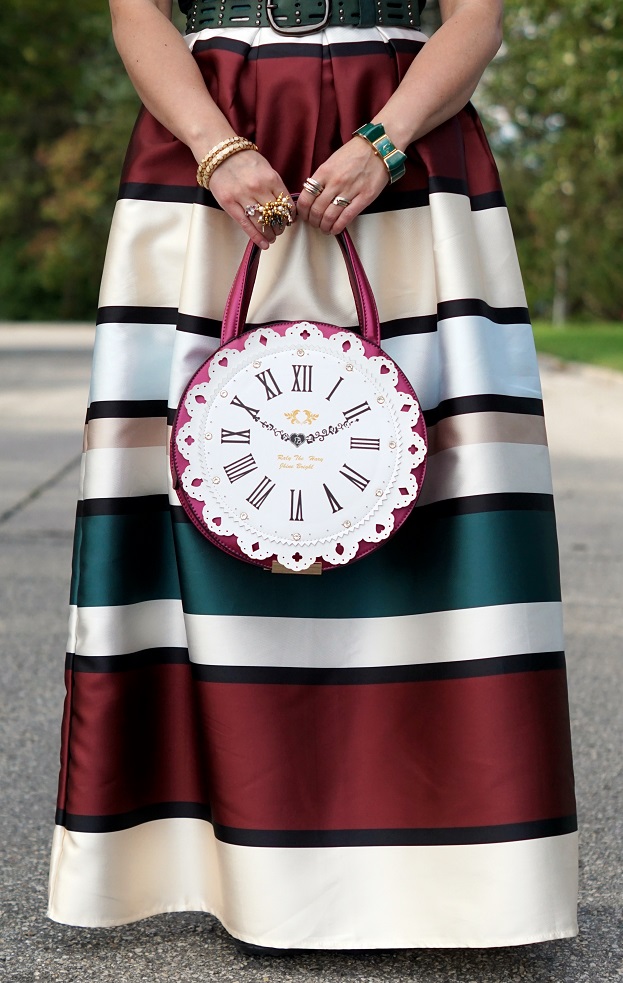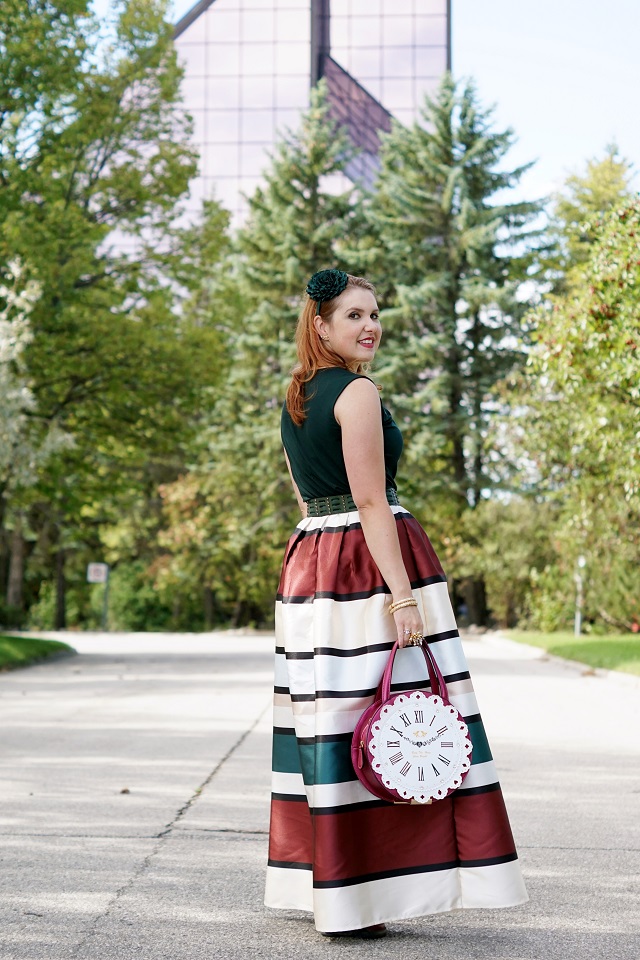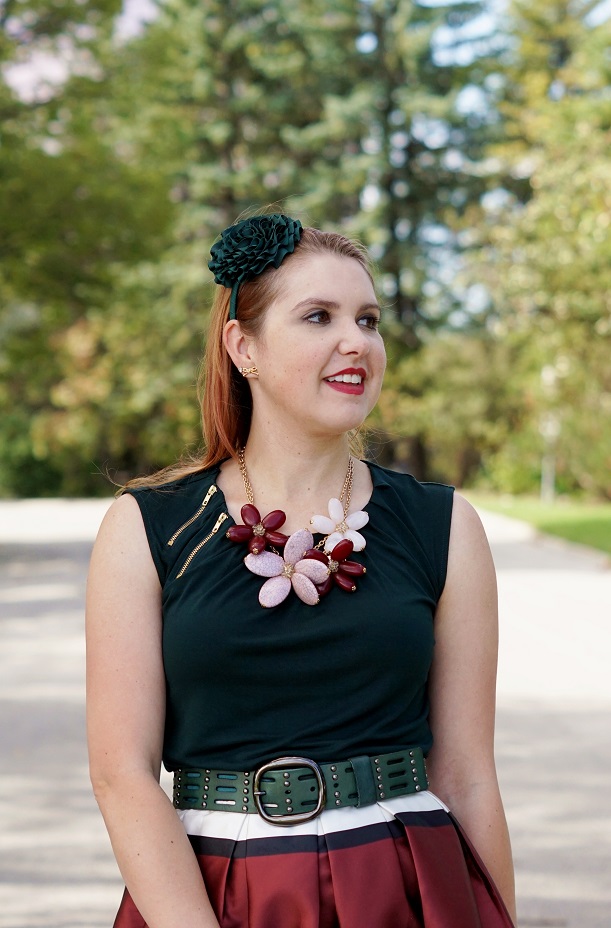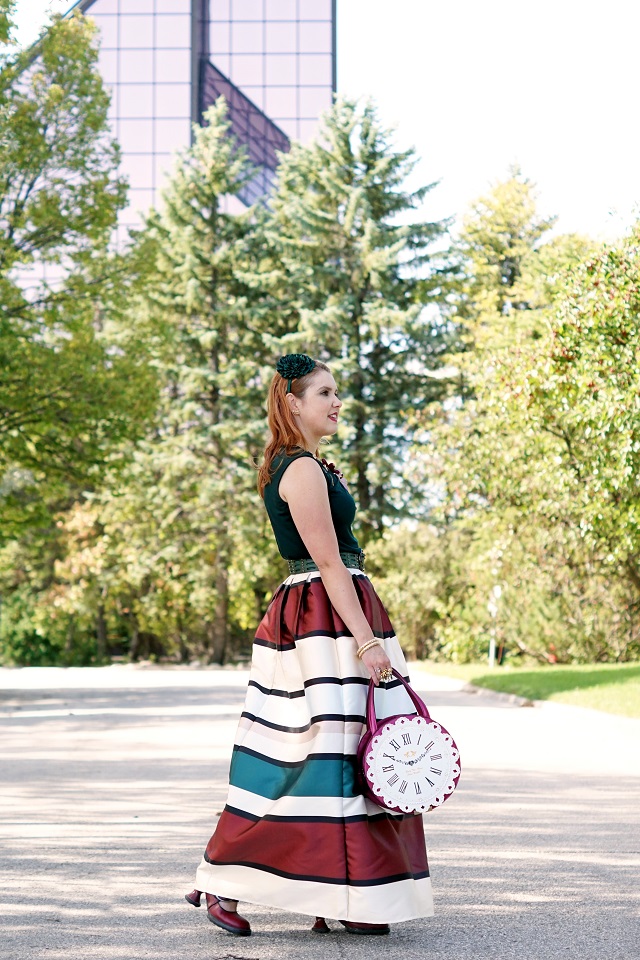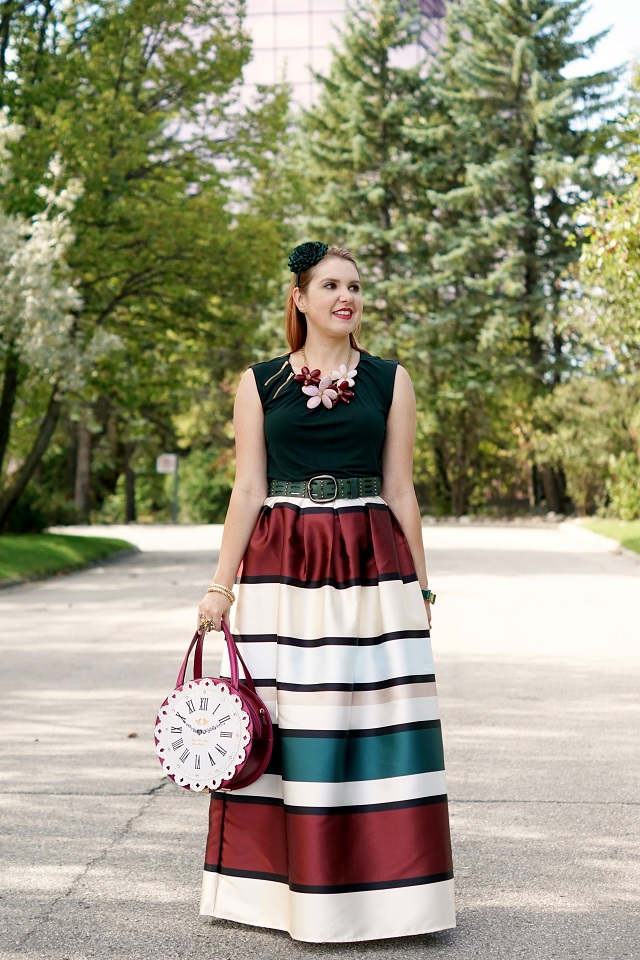 Top – RW & co.
Belt – Danier Leather
Clock handbag – Darling's @ Home Hardware
Headband – Burlington Coat Factory
Necklace – Lechateau
Earrings – Kate Spade @ Winners
Bow watch – Isaac Mizrahi @ The Shopping Channel
Ring – Betsey Johnson @ TJ Maxx
Bangles – Joan Rivers @ The Shopping Channel
Shoes – John Fluevog