This week fall officially begins and I absolutely love this time of year. The warm sun feels amazing but the air feels cool and the leaves have begun to change to bright fall colors. So I am back to wearing my tights on the days that are a little chilly. I really do love tights so much and that is why I have an entire dresser full of them. I seriously do have an entire dresser of them and each drawer is color coded so I can find the right pair for each outfit that I wear! Sounds crazy I know but it sure does save time when you have over 200 pairs!
My favorite place to get my tights from really is Tabbisocks. Not only do they have a beautiful selection of unique tights and socks but the quality is top notch! Their products are made in Koryo City in Nara, Japan by artisans who have been perfecting the art of socks and tights for over 100 years. So talented!
Sometimes I pick out an entire outfit to match my tights and that is precisely what I did for this outfit that I am wearing. I loved how these tights from Tabbisocks (click here to see them) had so many lovely colors in them so it was easy to find something I already had in my closet to match! I think they are so unique with the floral print against the navy background and the fun splash of polka dots scattered all over really makes me smile! I can't get enough of these ones!
TABBISOCKS is so kind to offer FREE SHIPPING to my readers (including international orders!) with coupon code: 'REBECCAXTABBIFS' offer ends October 31, 2015!
Have you started wearing fun tights yet this fall?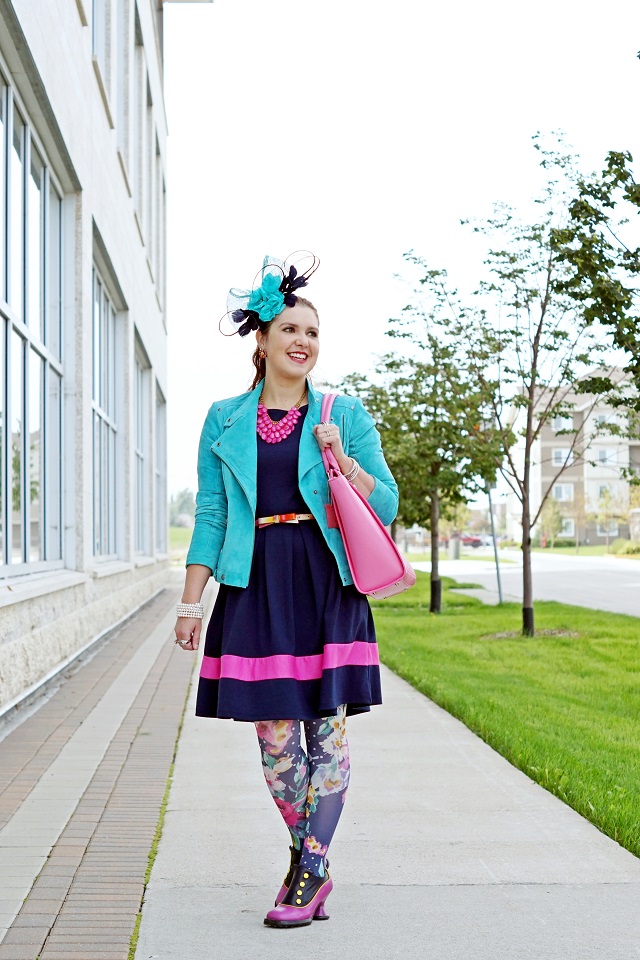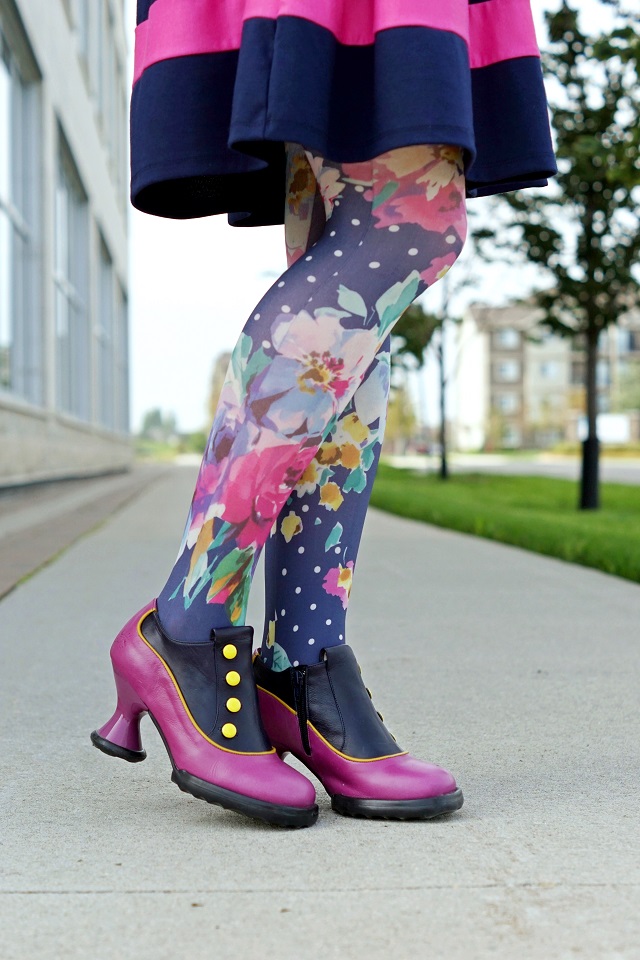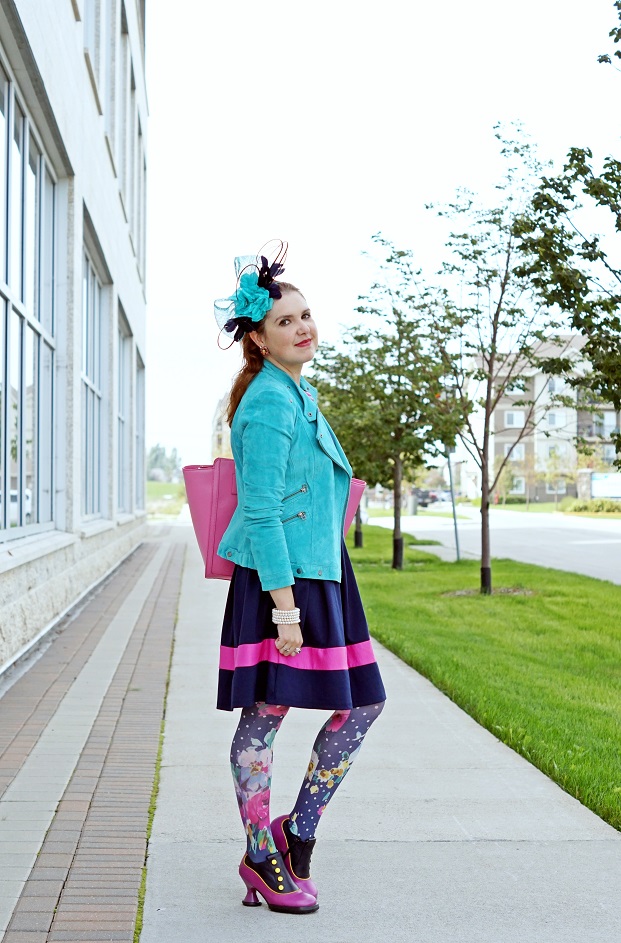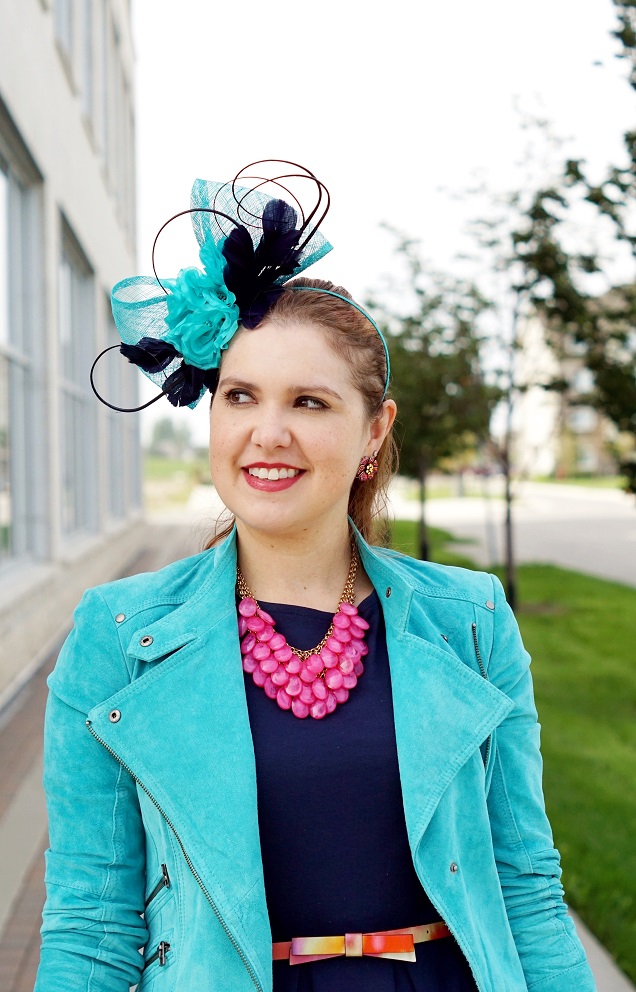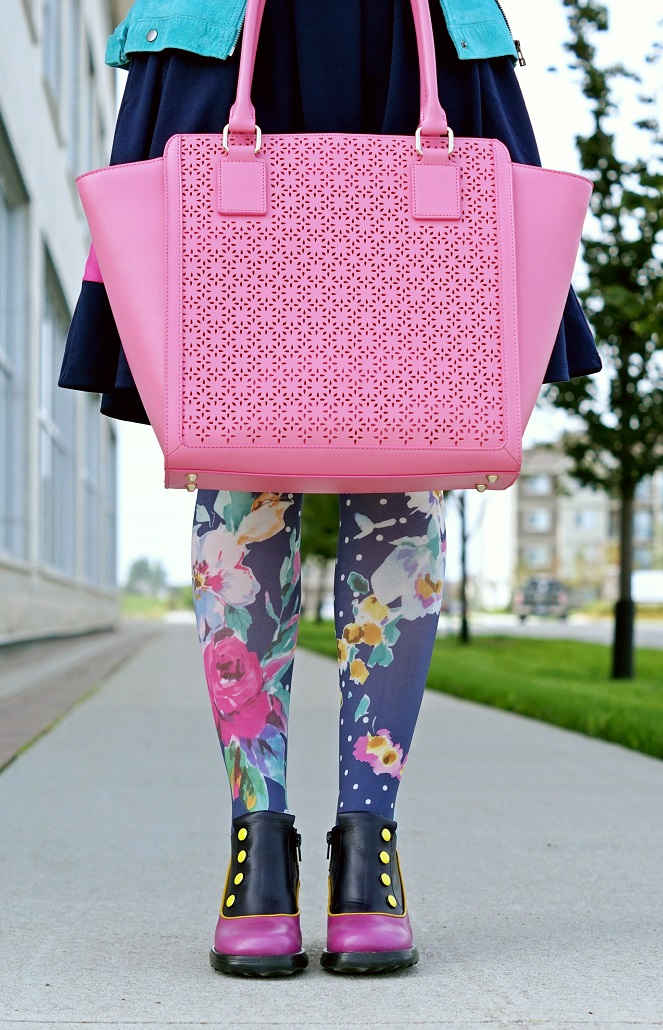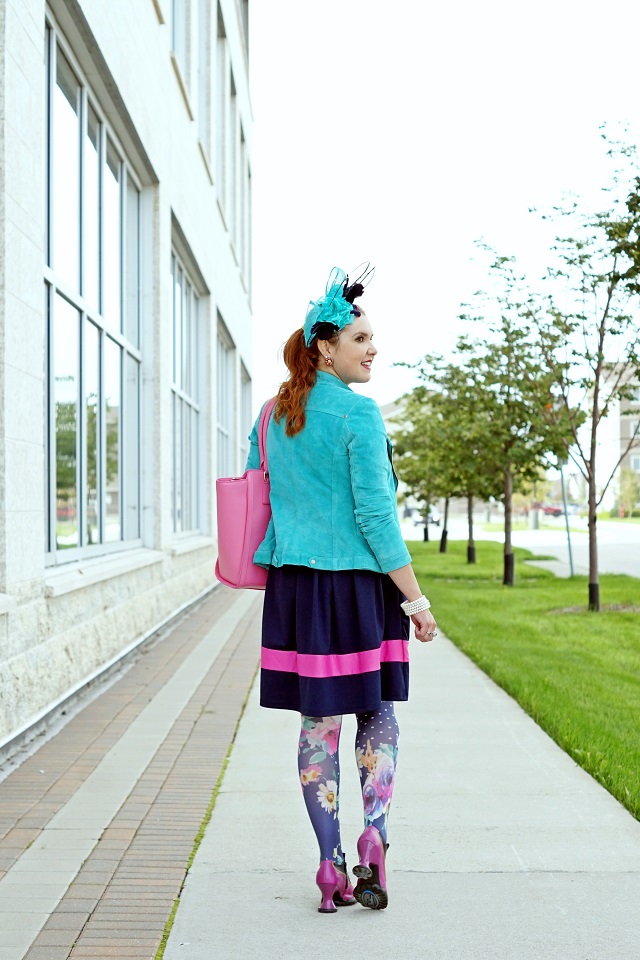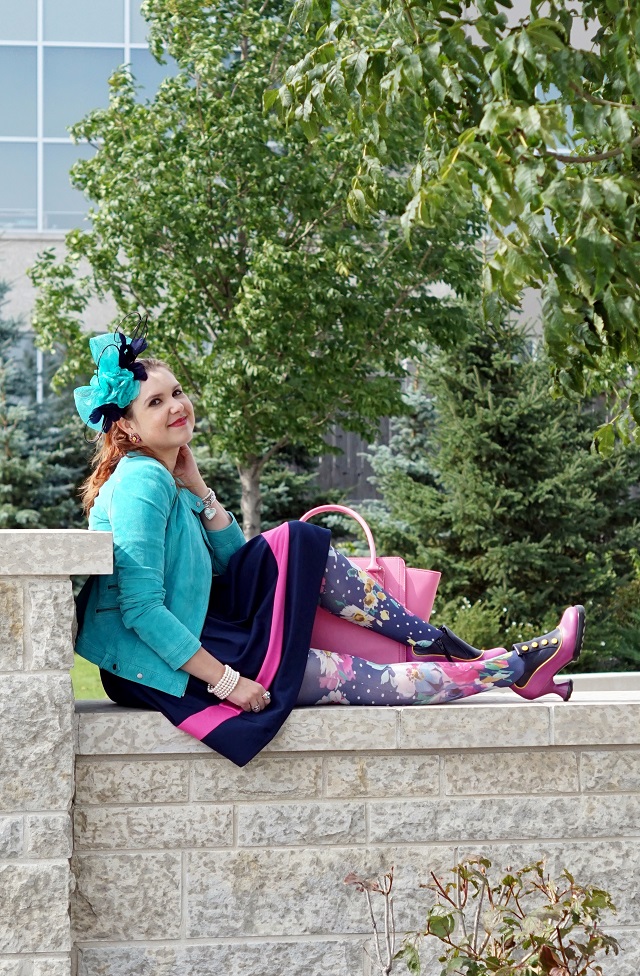 Navy floral polka dot tights – Tabbisocks
Suede jacket – Danier Leather
Dress – Forever 21
Belt – Kate Spade
Handbag – Danier Leather
Fascinator – Jacques Vert @ Hudson's Bay
Necklace – Forever 21
Earrings – Heidi Daus @ The Shopping Channel
Pearl Bracelet – The Shopping Channel
Heart dangle watch – The Shopping Channel
Shoes – John Fluevog