From my blog title you would think I am on the streets of Paris, well I am not but I sure do feel like it while wearing this adorable Paris print skirt from Chicwish (click here to see it). The print is absolutely adorable and you will see all the sweet little details in my close up pictures. I am sure this skirt will make anyone smile as it is on sale and comes in sizes XS to XXL.
This top is a really neat fashion piece and it is from Chicwish as well. It can be worn a few different ways depending on how daring you feel for the day. It can be worn completely off the shoulder as the model is wearing it here or you can wear it like I am with it being just a little off the shoulders. I liked the way this top looked from the back when I wore it like this. It made a beautiful v shape at the back as you can see from my close up photos. It is fun to play around with clothing and experiment to see how something would look best.
Of course no outfit of mine is complete without the perfect accessories and I just love my new Kate Spade mouse purse! I have had my cute Marc jacob mouse shoes for years and together they make such a sweet combination!
One day I will be strolling the streets of Paris but until then I can sure dress like it!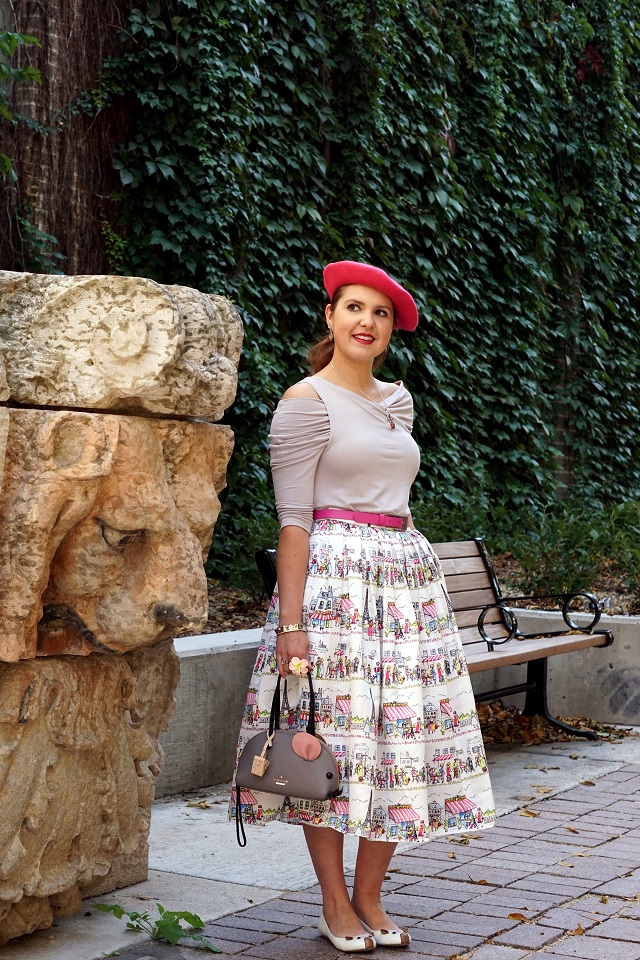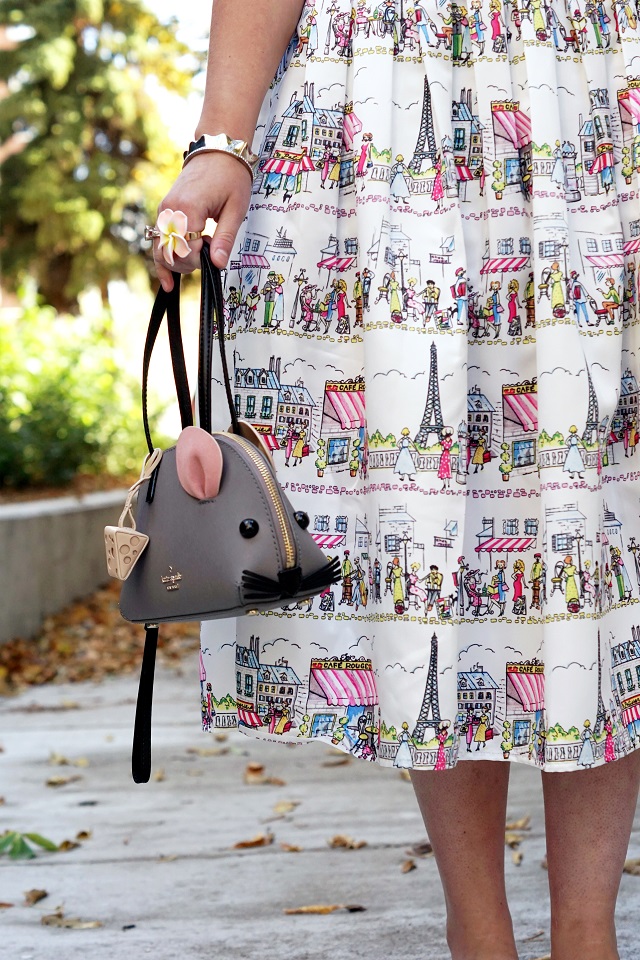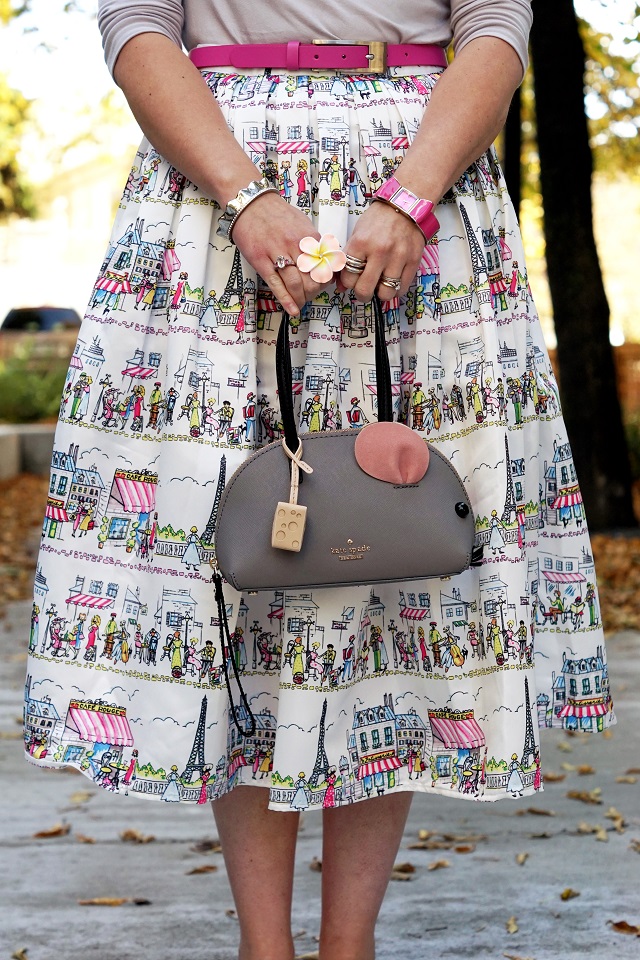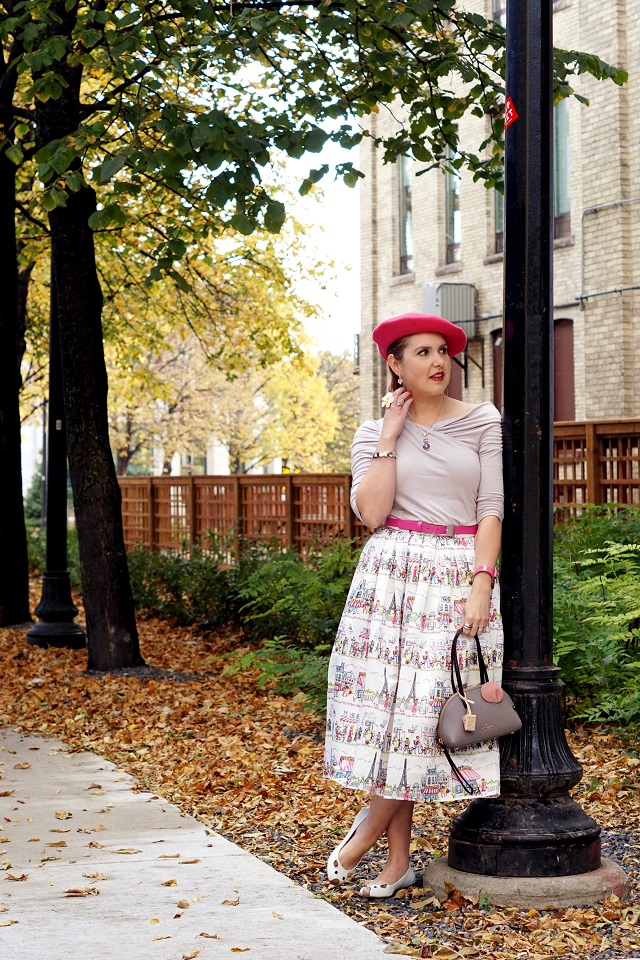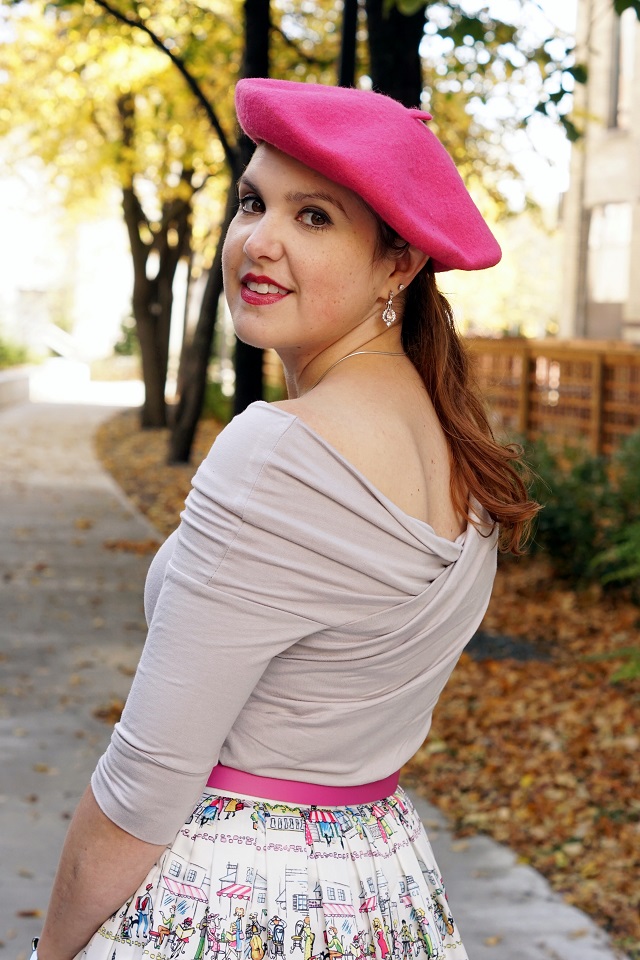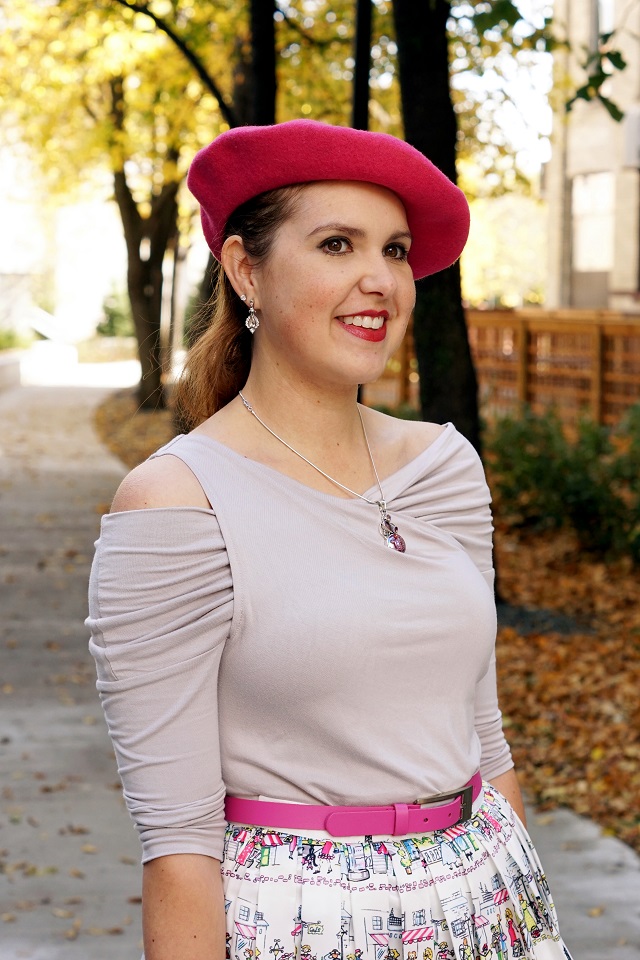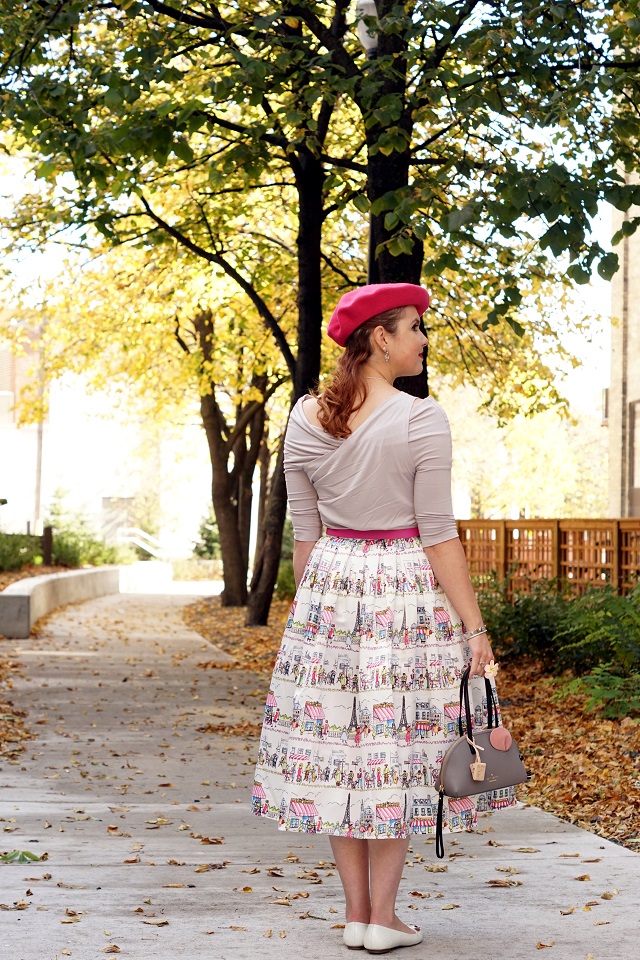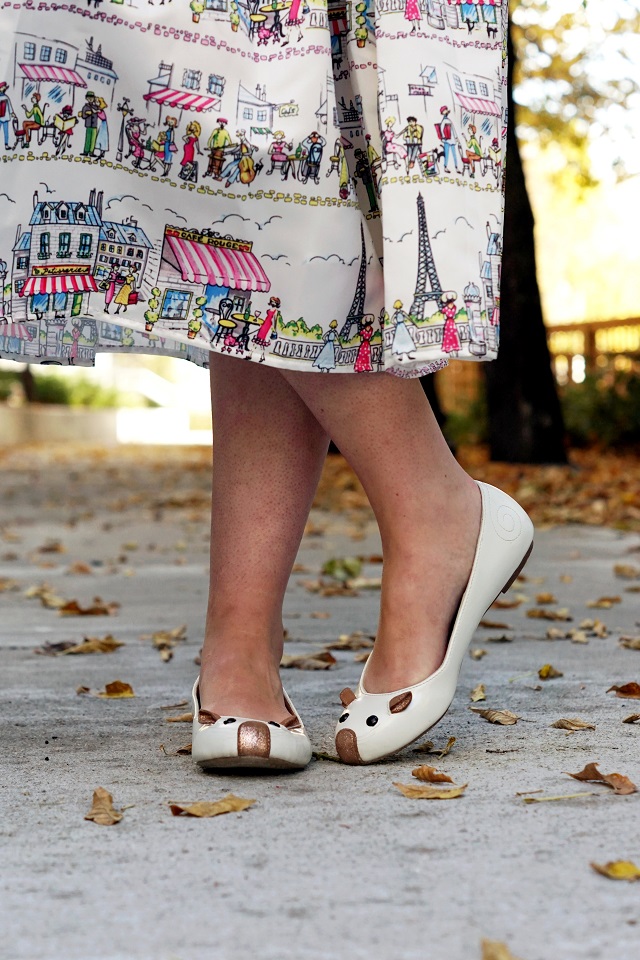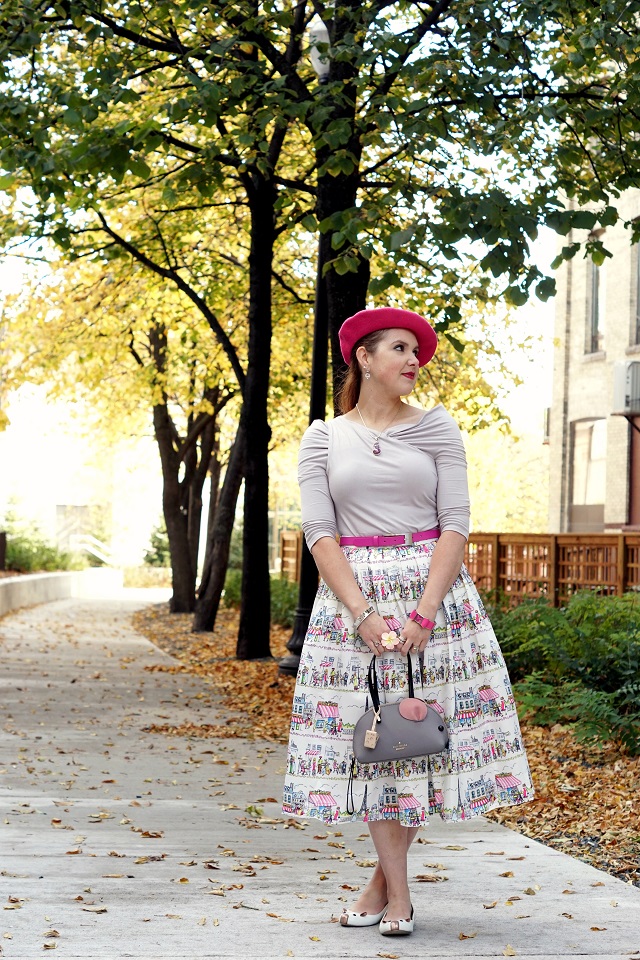 Outfit Details
Ruffle off the shoulder top – Chicwish
Belt – Danier Leather
Mouse purse – Kate Spade
Beret – Di Firenze @ Winners
Earrings – Generations 1912 @ The Shopping Channel
Necklace – Silver by Sajen @ The Shopping Channel
Ruffle bracelet – Lia Sophia
Bow watch – Isaac Mizrahi @ The Shopping Channel
Flower ring – Aldo Accessories
Mouse Shoes – Marc Jacobs