Shoes are probably the number one thing I love the most in fashion. Shoes are not just pretty accessories but they are a great way to boost your confidence. They are the one thing we can put on that takes little effort but they can make the most impact to an outfit. I know the minute I put on these shoes by Chie Mihara I felt incredible! The power that a single pair of fabulous shoes can have!
In my last blog post (click here to read it) I told you all about Chie Mihara and her beautiful shoes that are wearable pieces of art. Now I am so excited to show you my choice from the 2015/2016 Fall and Winter collection. This gorgeous pair is called 'Norman Wine' (click here to see them) and they are one of the most unique pairs of shoes that I have ever seen. It is crackled patent-leather design over suede which makes them look like tiles from Portugal. If you look at my close up photo of them you can see all the incredible details! This shoe is currently available in sizes 34 (4 US) to 41 (11 US). I don't know many designers that make a shoe in a 34 (4 US) so that is impressive! There are other shoes in her collection that go up to 42 (12 US) just in case you need this size.
The colors of this Chie Mihara shoe is so stunning and I really wanted to match the colors with my outfit. Who knew that wine and green could look so amazing together but they really do. I can easily see this shoe worn with just a simple black dress and look gorgeous! This shoe can make a statement all on it's own!
I still can't believe how comfortable a pair of heels can be. Every single pair of Chie Mihara shoes features an anatomical footbed so they fit every women's foot with complete support and comfortable!
(Check out the website here) (shop online for a pair here)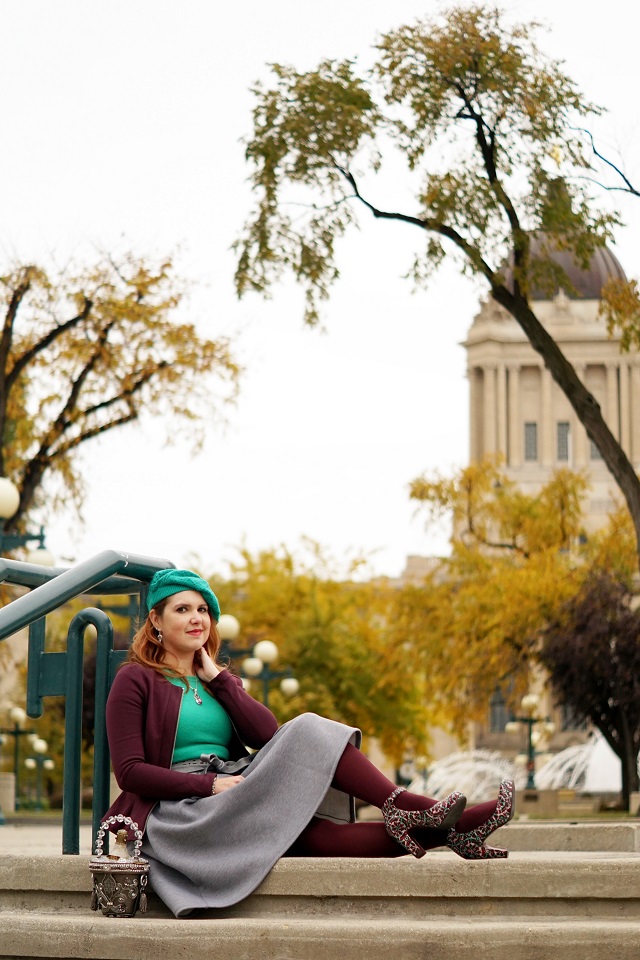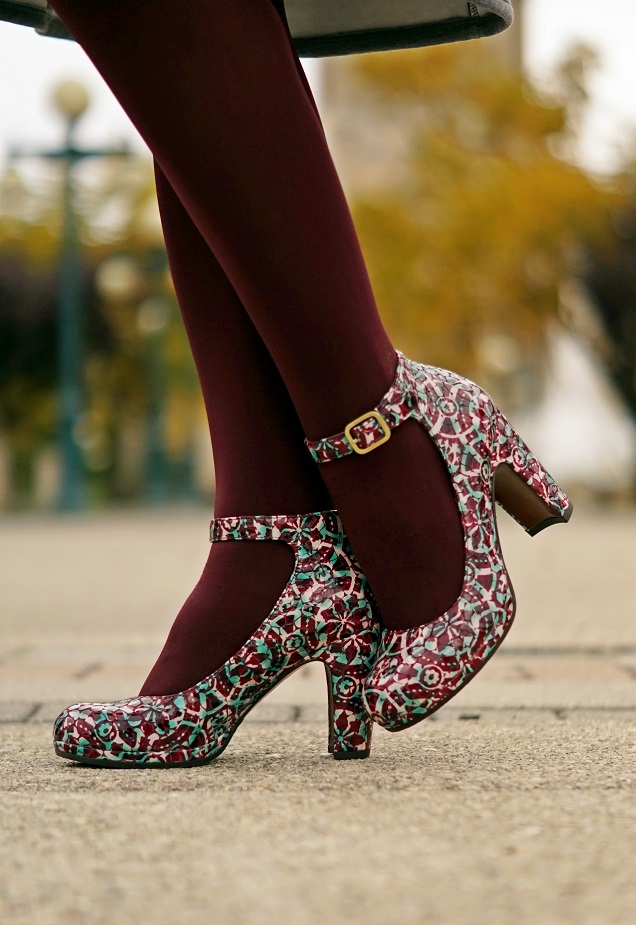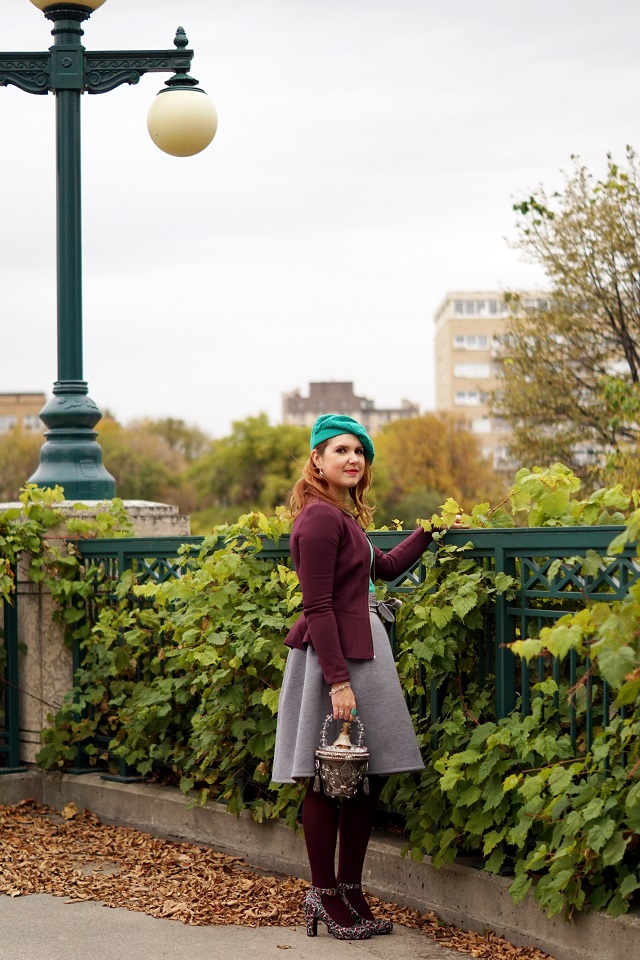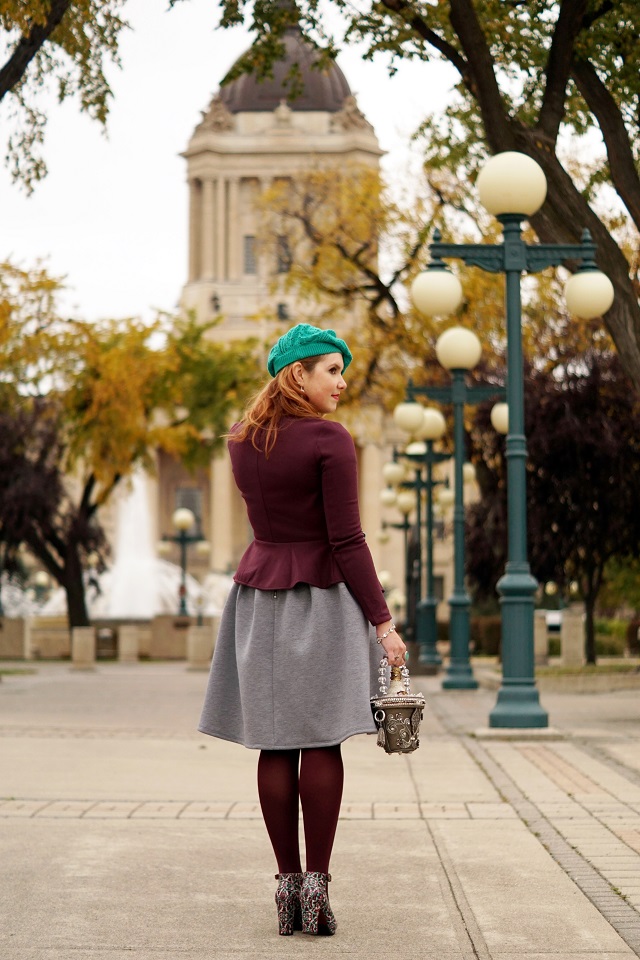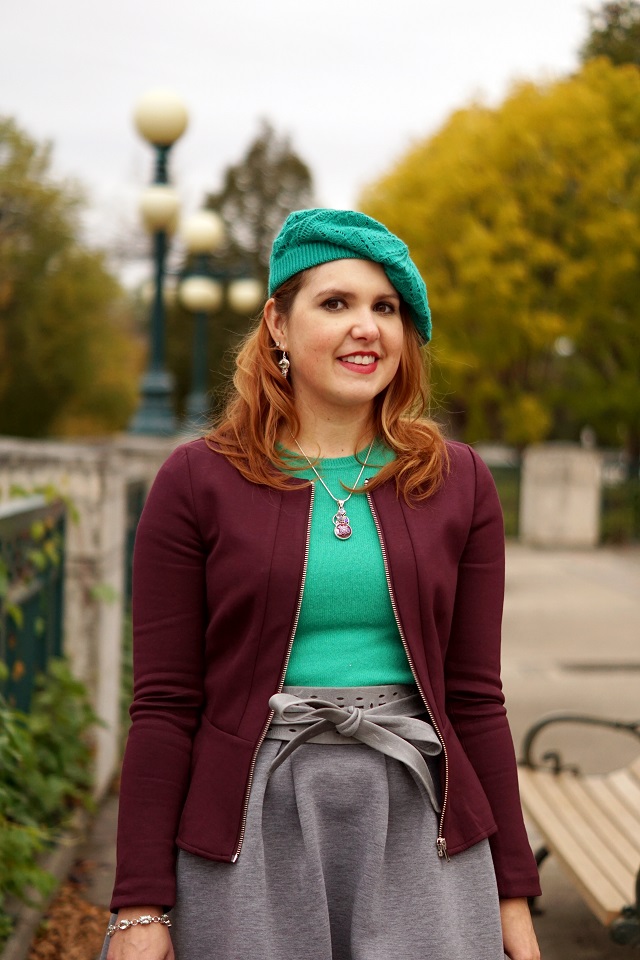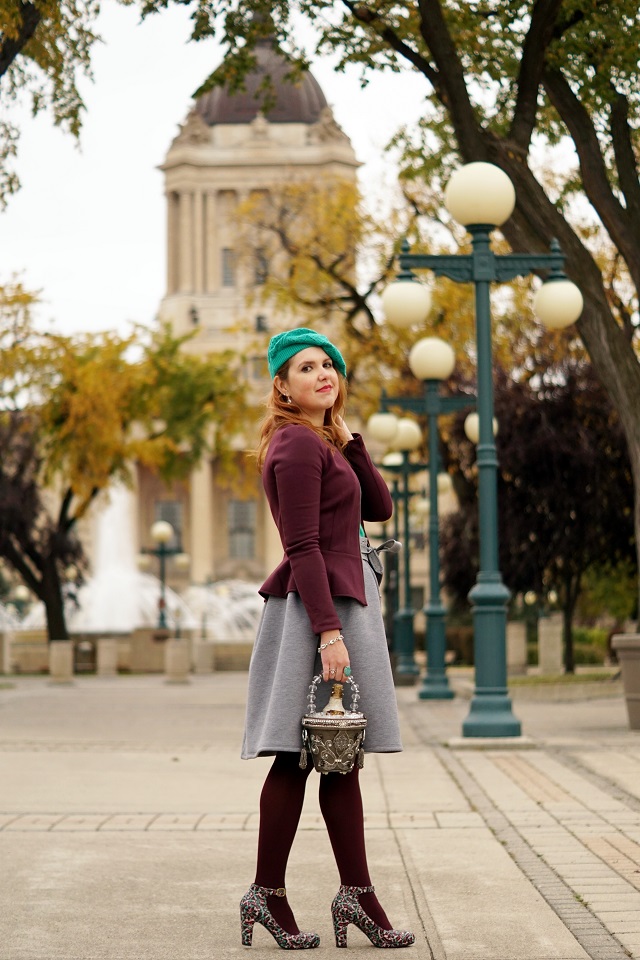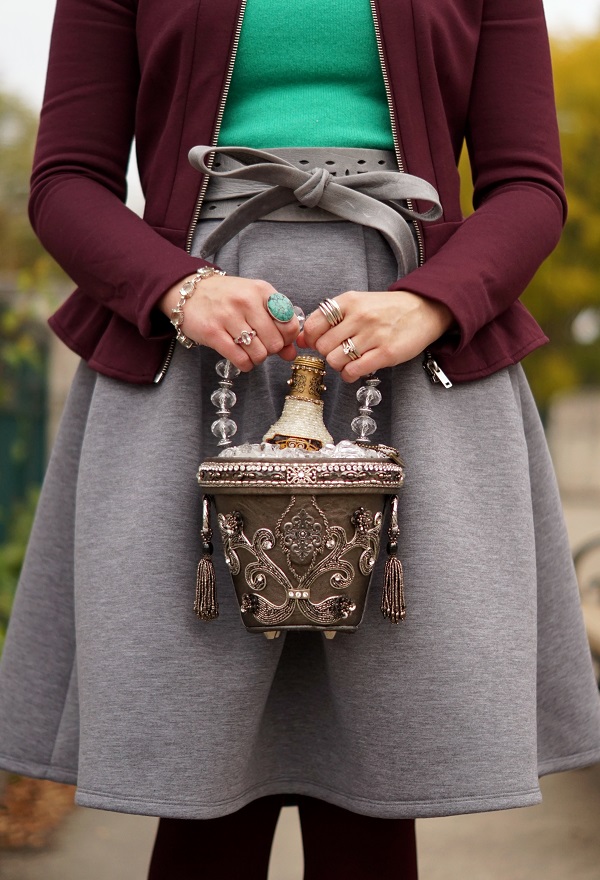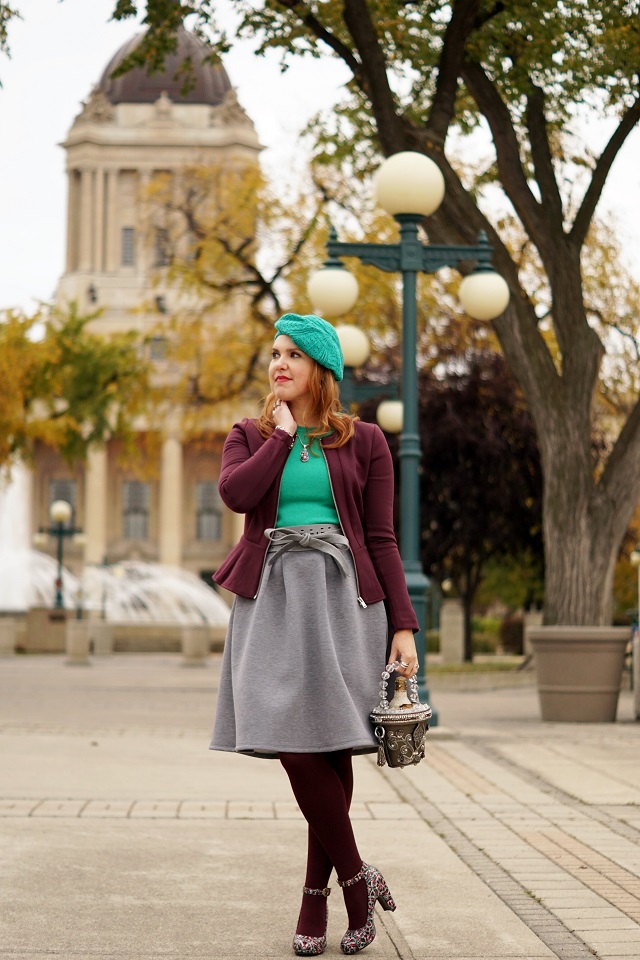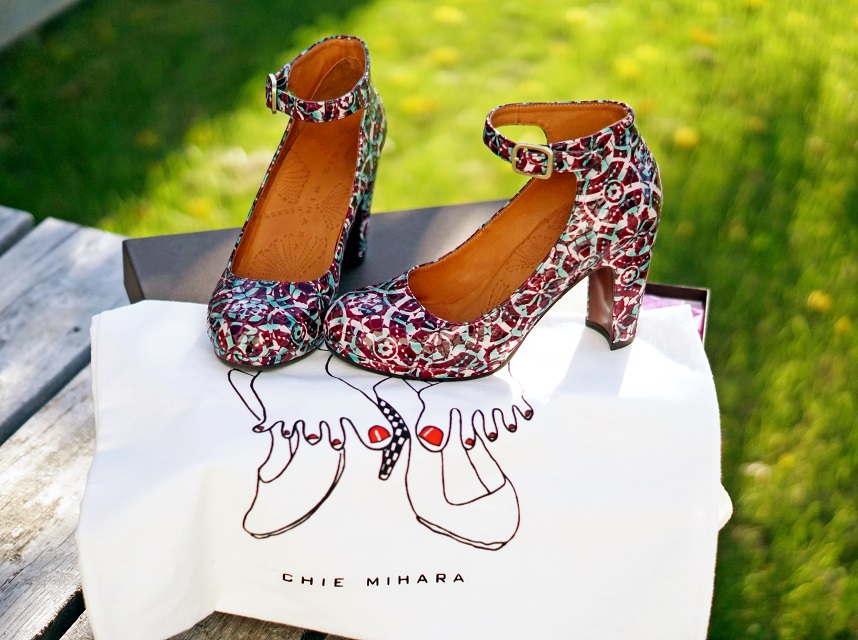 Outfit Details
Shoes – Norman Wine – Chie Mihara
Peplum jacket – H&M
Skirt – Forever 21
Belt – Ada Collection
Wine bucket handbag – Mary Frances
Necklace, Ring and bracelet – Silver by Sajen @ The Shopping Channel
Earrings – TJ Maxx
Tights – Hue @ Winners