I rarely wear an outfit that is plain and simple. Not that there is anything wrong with a plain and simple outfit but that's just not me. I usually love to make a statement with an outfit and have fun doing it! I fell in love with these rabbit print textured tights (click here to see them) from Tabbisocks the minute I saw them. I just adore rabbits and I needed to have these in my life. What makes these tights so special is that the print of the rabbit is just at the back of the ankle. From the front these look like simple black tights but then when you turn around these adorable rabbits are looking at you! How could that not make you smile!? Not only are they adorable but they are so soft and comfy and fit like a dream!
I couldn't resist wearing these tights with my bunny sweater that I have had in my closet for a few years and I think the two of them make a perfect match! 🙂
TABBISOCKS is so kind to offer FREE SHIPPING to my readers (including international orders!) with coupon code: 'REBECCAXTABBIFS' offer ends November 30, 2015!
Will you be wearing a pair of printed tights this fall and winter?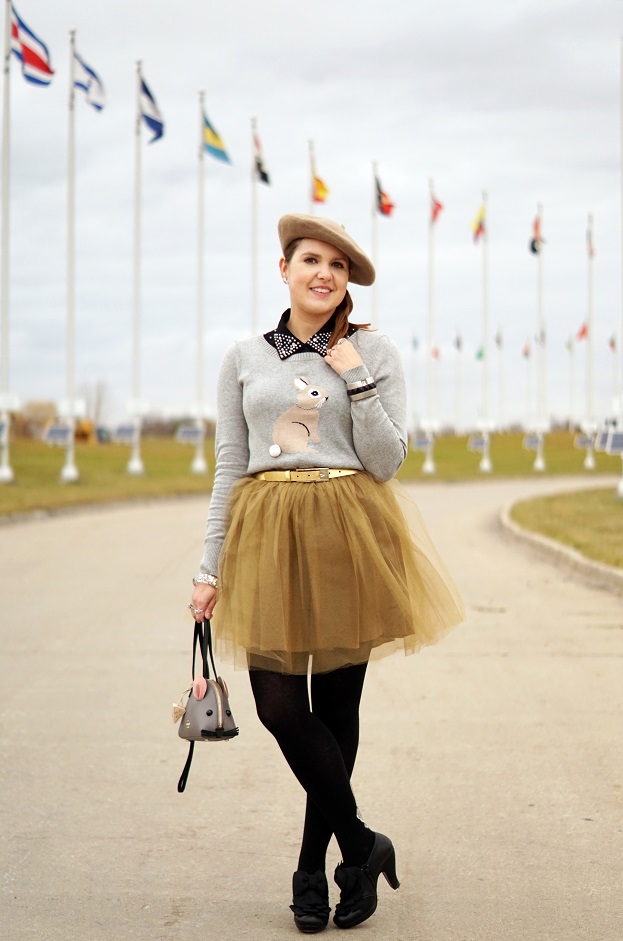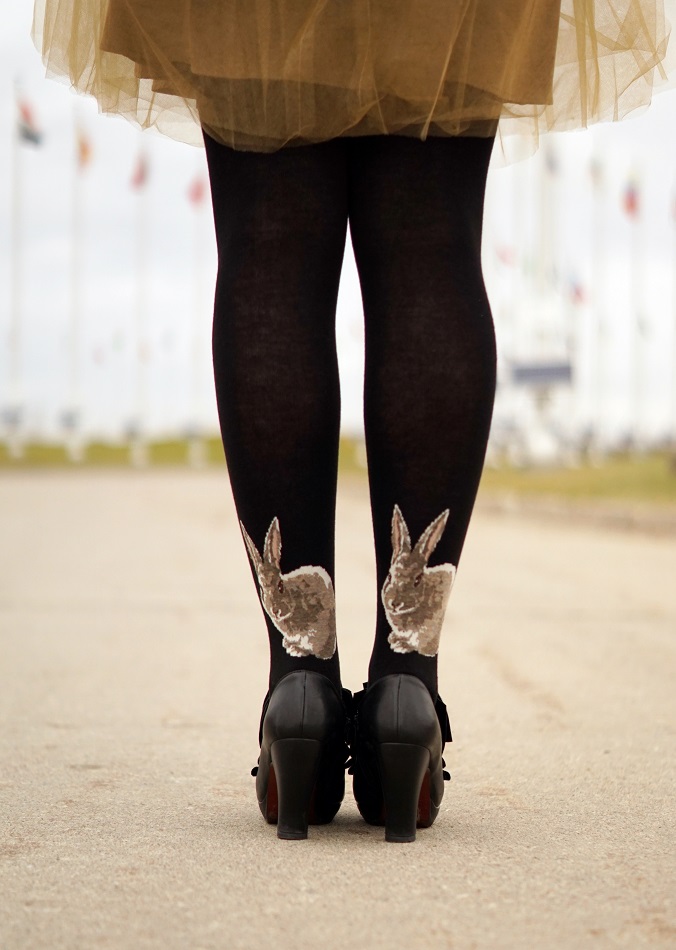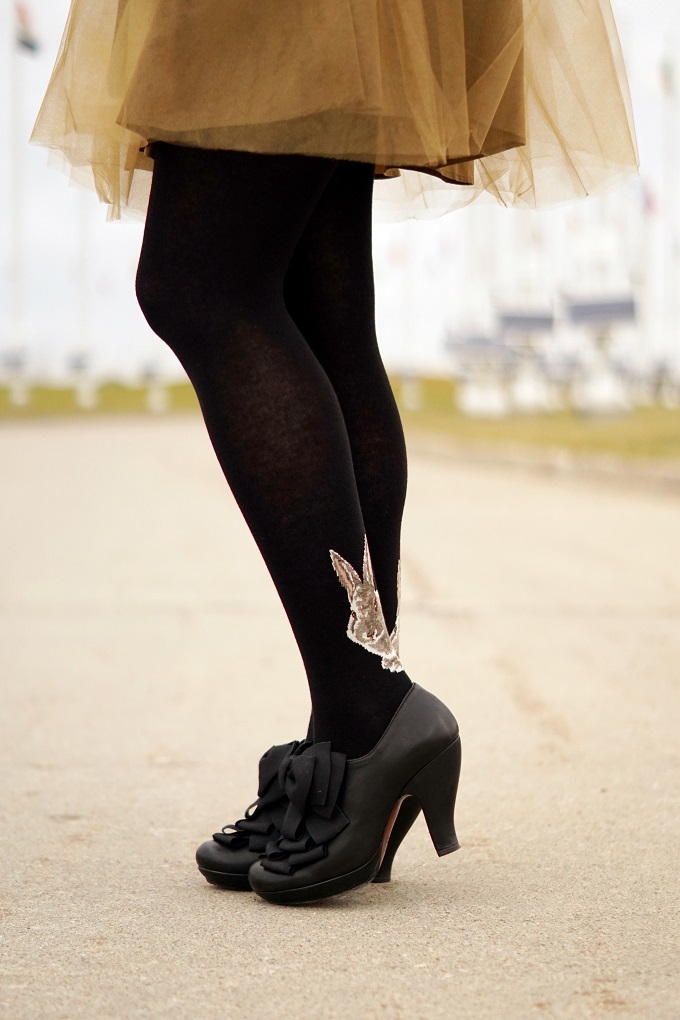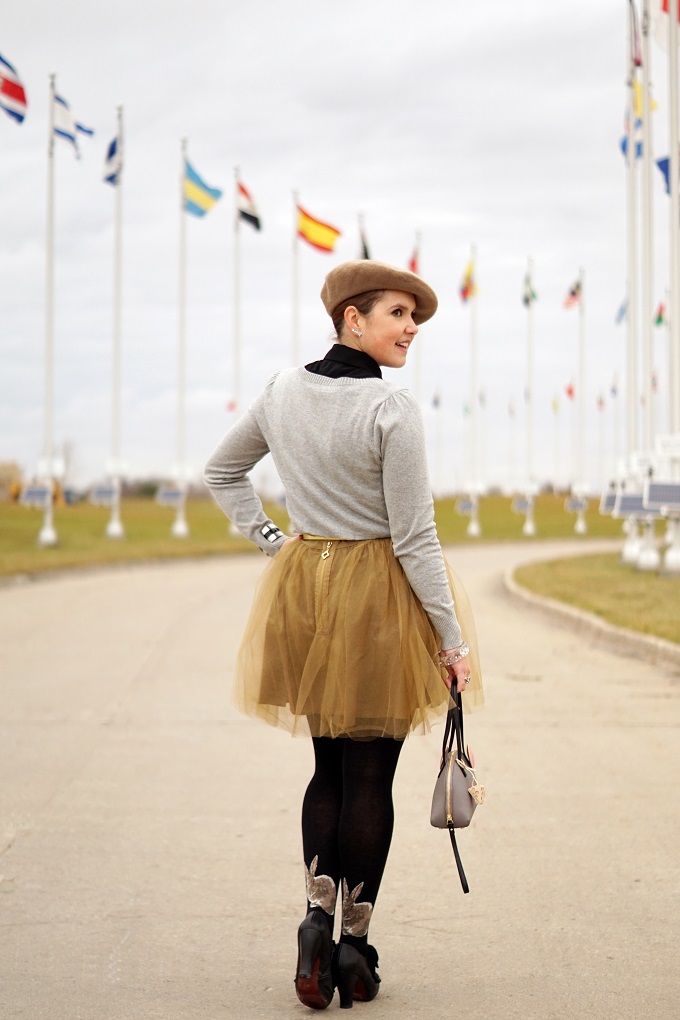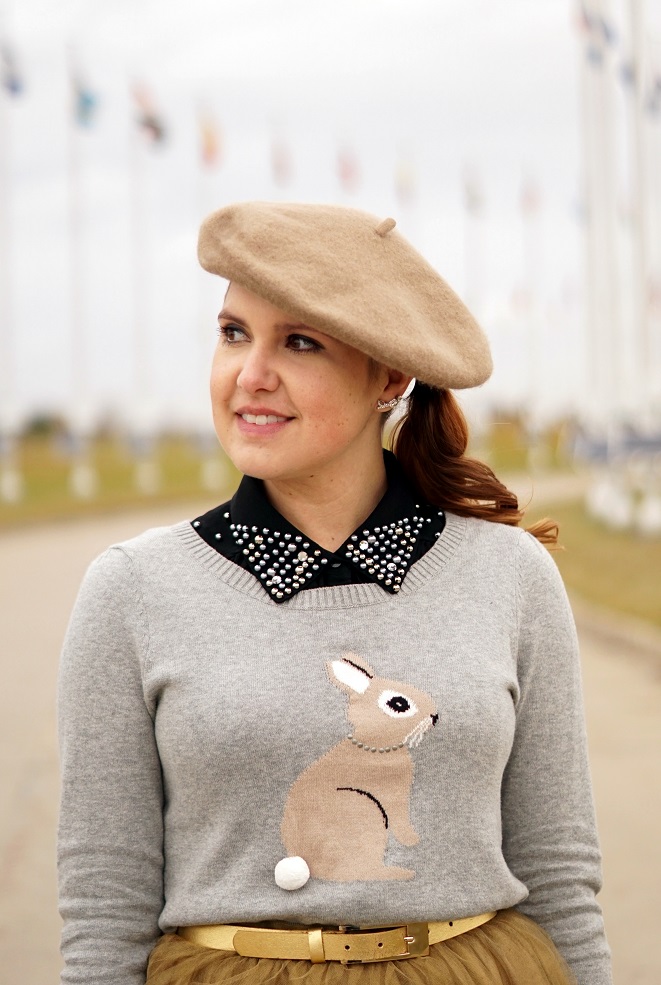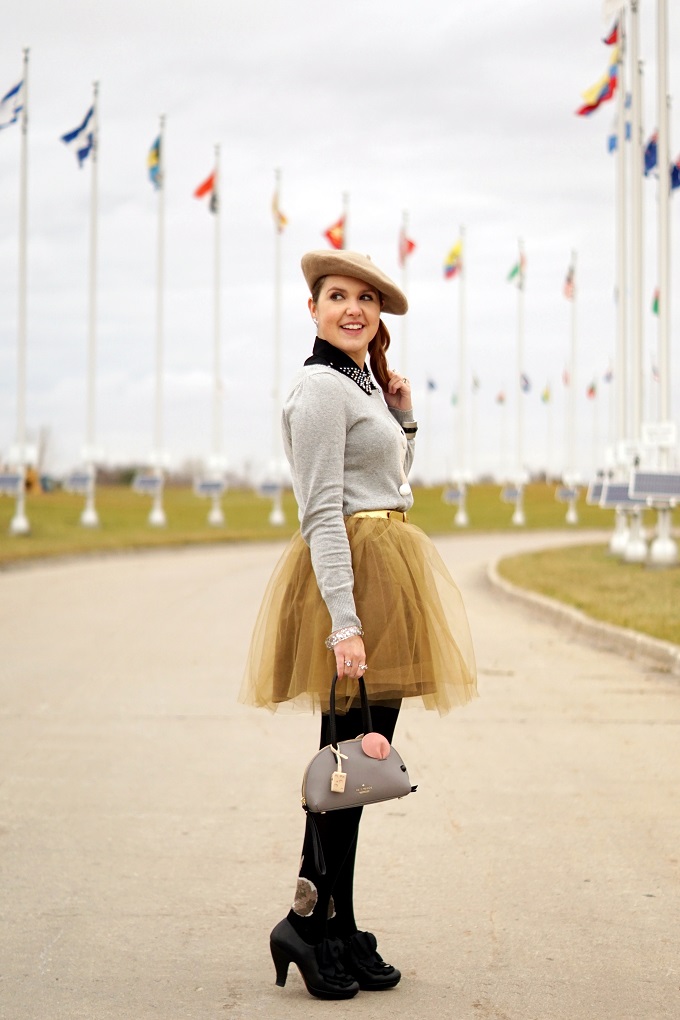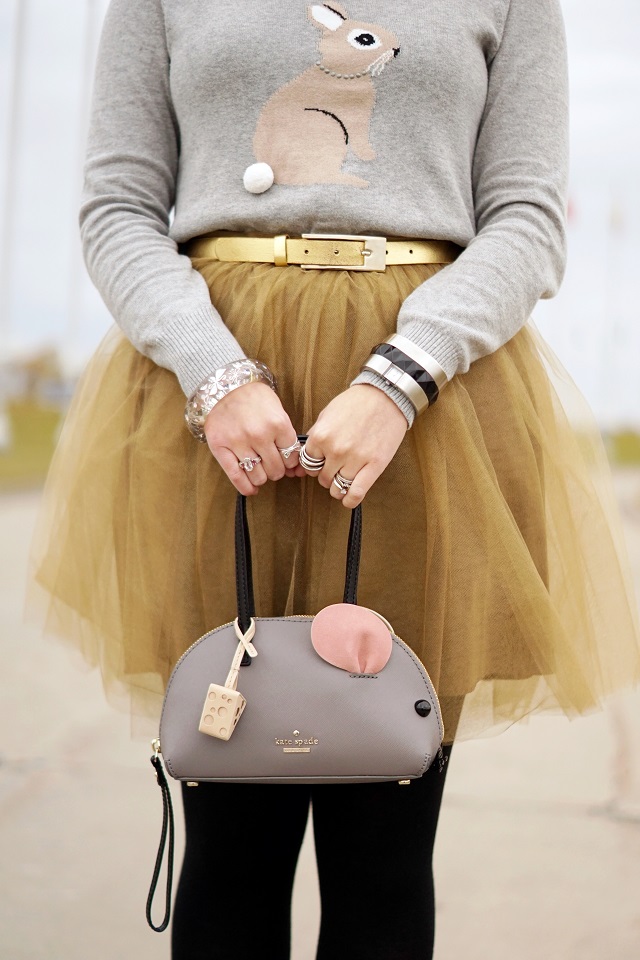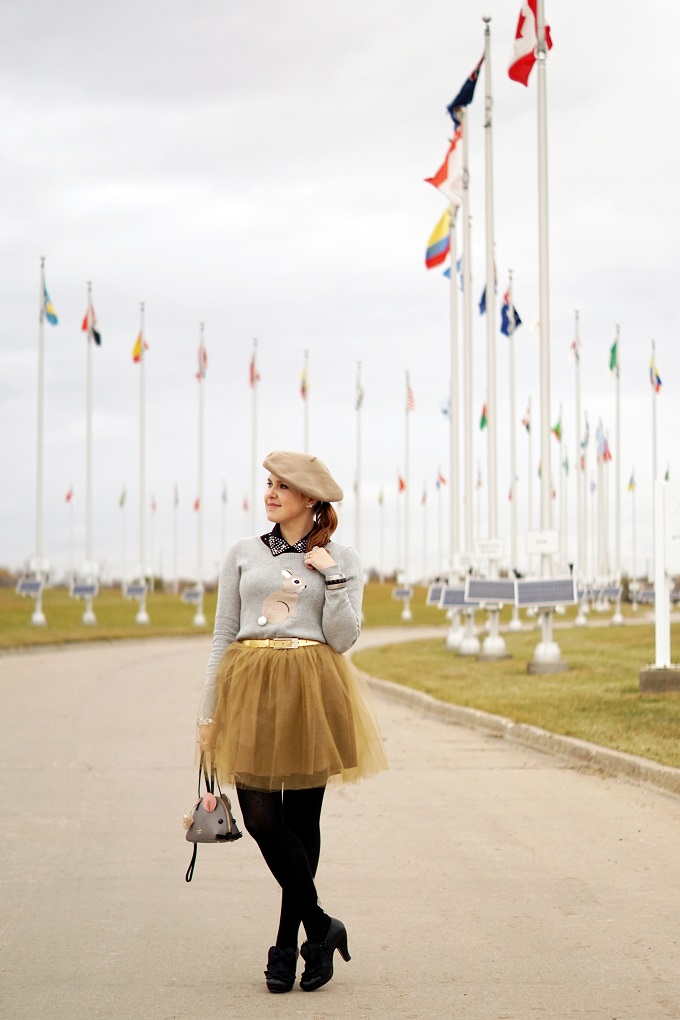 Outfit Details
Tulle skirt – Pink Tartan
Rabbit sweater – Forever 21
Layered blouse – Vero Moda @ The Bay
Mouse bag – Kate Spade New York
Belt – Danier
Resin & crystal bangle – Swarovski
Bangle watch – Diesel @ Winners
Beret – Forever 21
Bow earrings & ring – Kate Spade New York @ Winners