As you can see from my photos I am not in cold and snowy Winnipeg anymore! Yay!, a break from -30 degrees! I am so happy to be enjoying some sunny and warm beach weather on my cruise vacation aboard the Carnival Dream. I really love to visit other countries, see different cultures and see how they live. On this trip so far we even made history as being the largest cruise ship to ever visit the Island of Dominica. I thought that was pretty cool!
Today I got to enjoy a little swim in the ocean off of the Island of Grand Turk. The water was crystal clear and I could see fish all around me. Such a beautiful view!
Packing for this trip as usual was a challenge as I always want to bring my entire closet with me! I had to make sure I brought the right things and not too much as I can only bring 50 lbs! LOL! I knew this skirt from Chicwish (click here to see it) had to come with me on my trip as the print is so gorgeous and I knew it would be perfect to wear on the deck of the boat. The skirt is also super light and flowy making it great to wear in the heat to stay cool while looking fantastic.
Of course taking a few unique accessories with me on my trip is very important too! You all know how I love my fun novelty bags and my little Mary Frances bird bag was a great choice! It fits all my essentials and I have taken it with me everywhere!
I can't wait to see what tomorrow brings on this amazing trip aboard the Carnival Dream!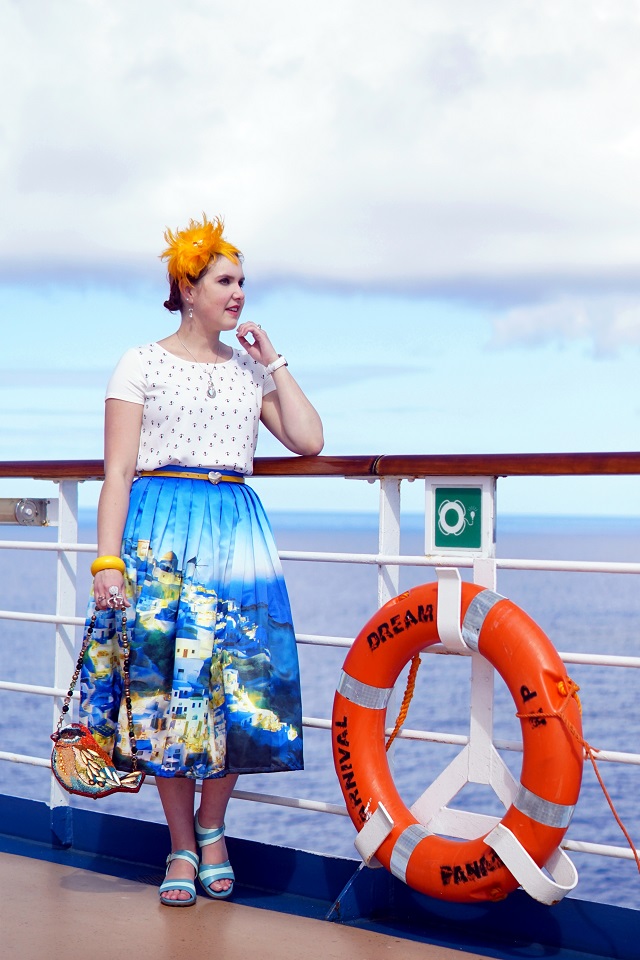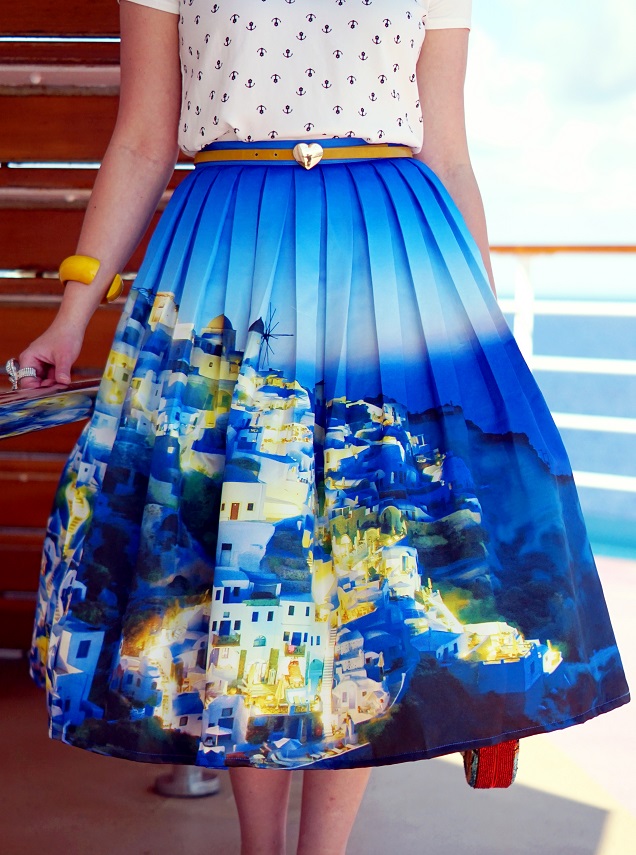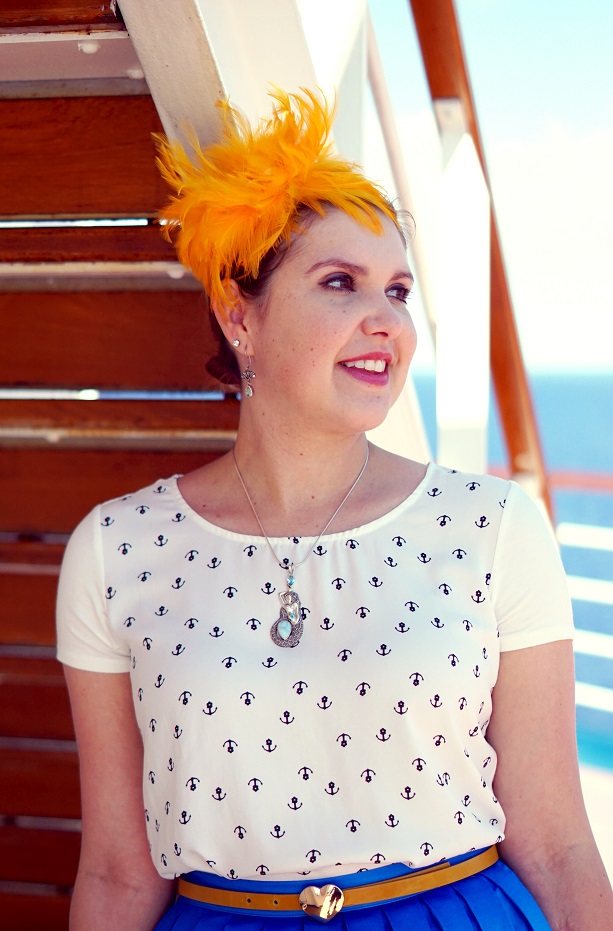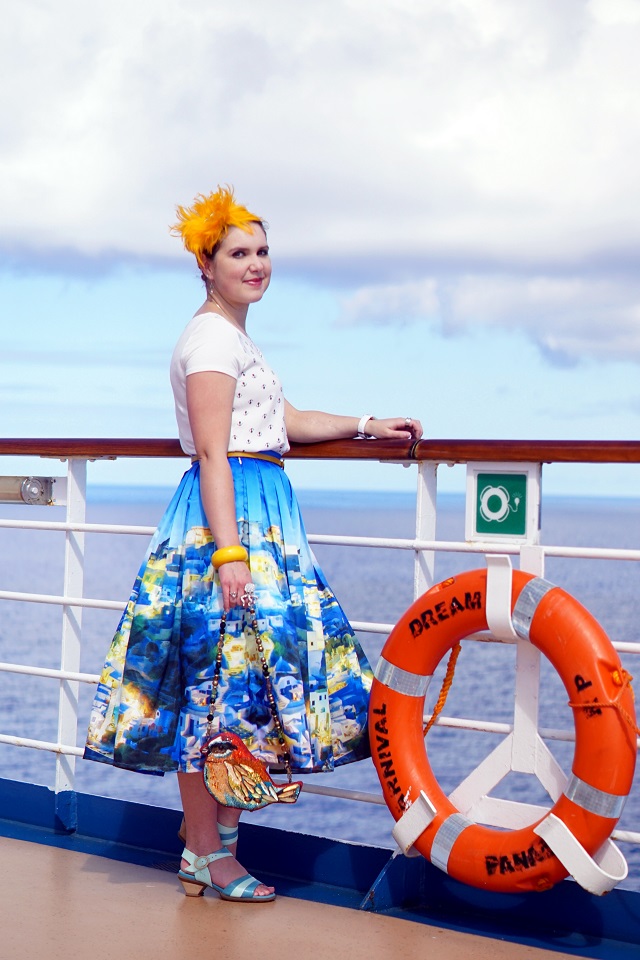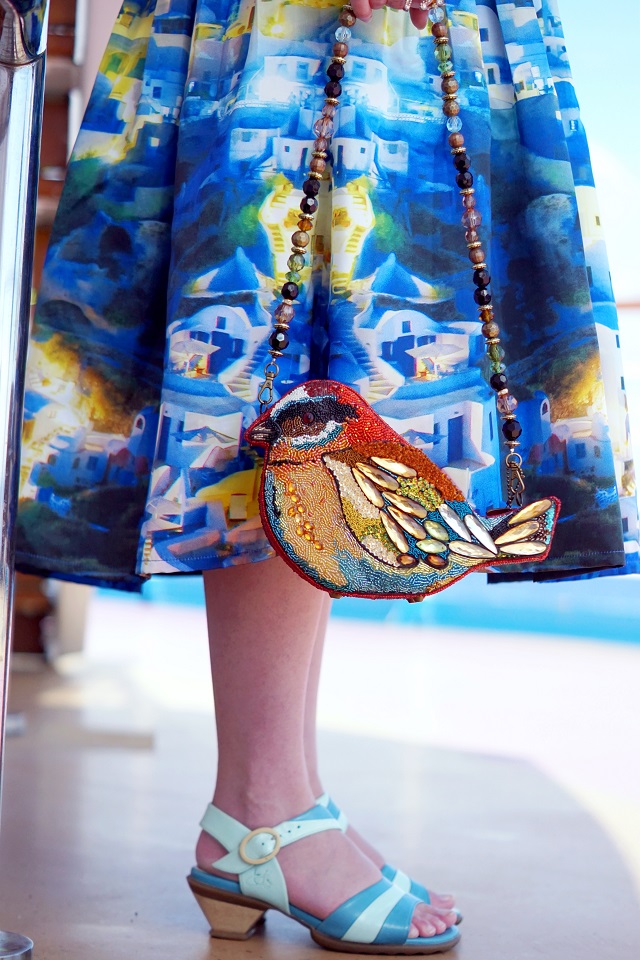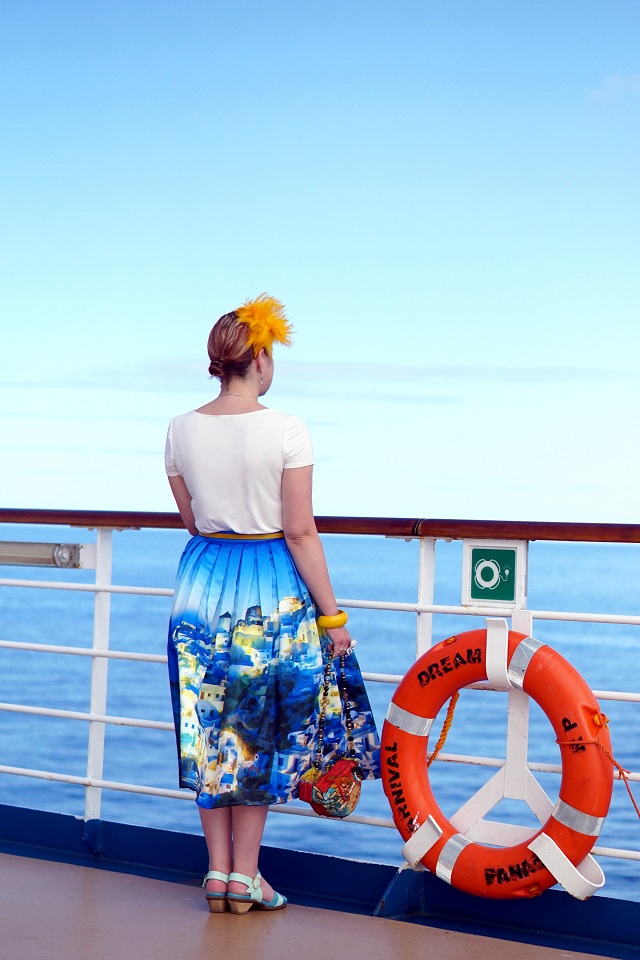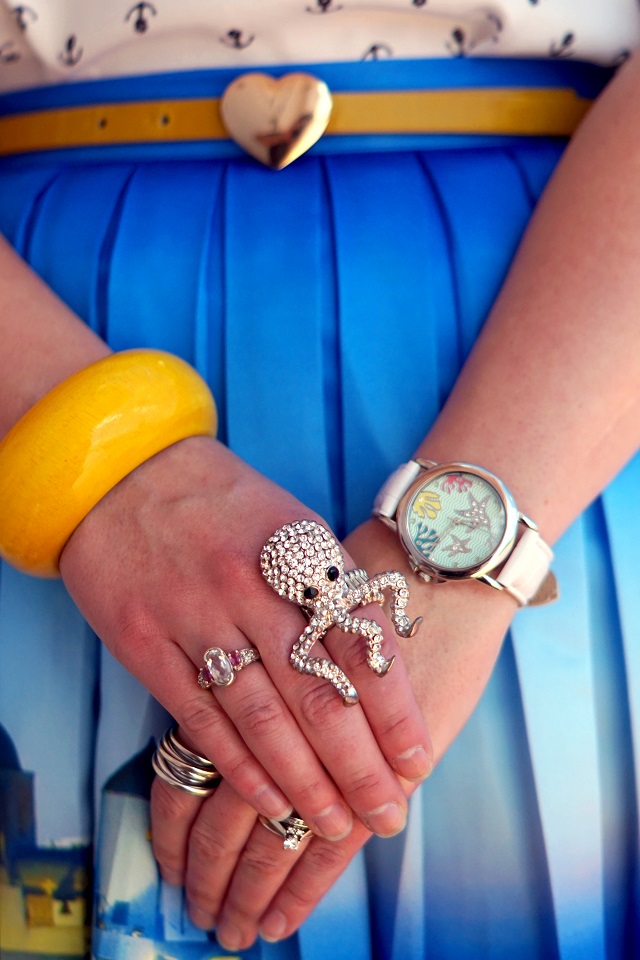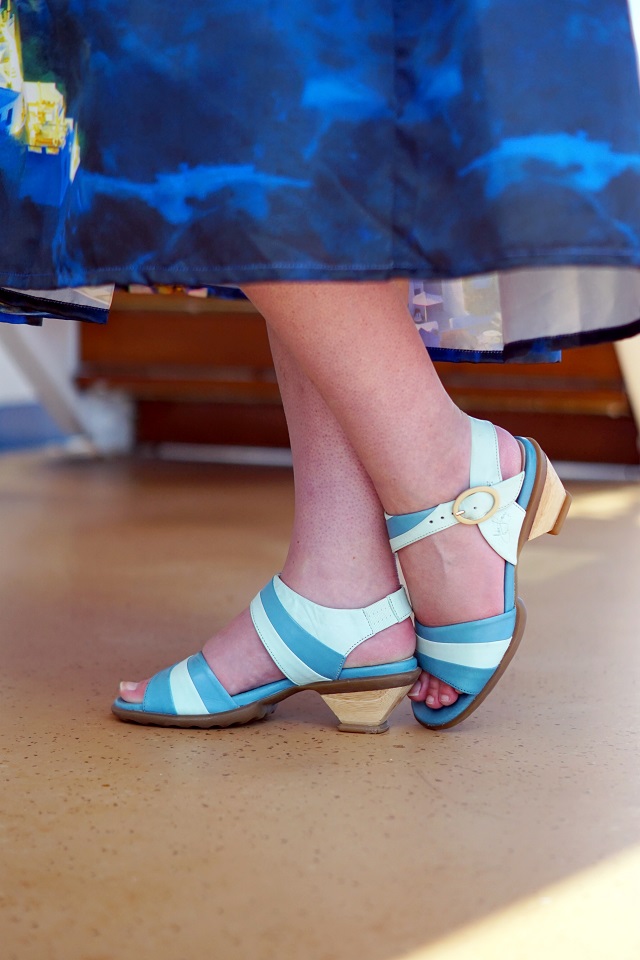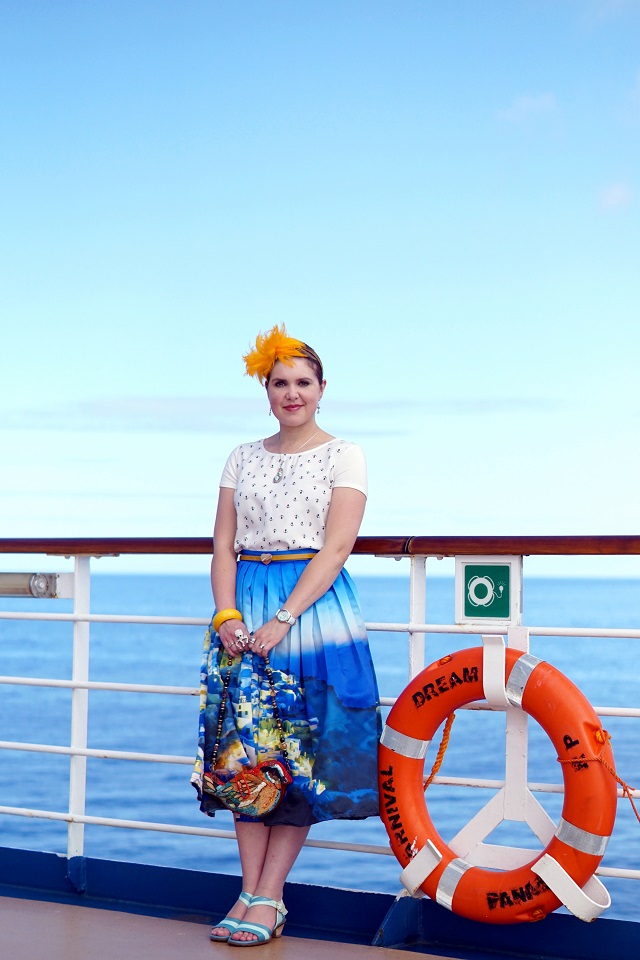 Santorini print Skirt – Chicwish
Top – RW & co.
Feather fascinator – Sunnyband
Mermaid Necklace & Shell Earrings -Silver by Sajen @ The Shopping Channel
Octopus ring – Icing
Sea theme watch – Avon
Wood bangle – Local boutique
Belt – Forever 21
Sandals – John Fluevog