I had an amazing cruise vacation spent with my family. We got to see so many islands including San Juan, St. Thomas, St. Kitts, Dominica, Grand Turk and Jamaica. The weather every day was perfect making stopping on each island wonderful and we got to see everything we wanted to see. The weather did take a down turn to freezing cold on the way to our final destination of New Orleans but I can't complain the trip was amazing!
This dress I am from wearing here from Chicwish (click here to see it) was the perfect dress to wear to one of the Elegant Dinner nights on the cruise. It looks so completely glamorous. I did get quite a few compliments and head turns and I am sure my adorable frog bag from Mary Frances helped with that too. I was completely surprised how great this dress traveled in my suitcase. I just rolled it up and placed it in a mesh packing cube that I picked up from Ikea (seriously I love them) and when I got on board I just unrolled it and it was perfect. I thought for sure it would be creased terribly but it looked fantastic! I do travel with a packable streamer as well as there are pieces that don't travel as well and I can't stand to look like a wrinkled mess! LOL!
My next blog post will be back to winter so enjoy these warm and sunny pictures while you can!
Outfit details after the photos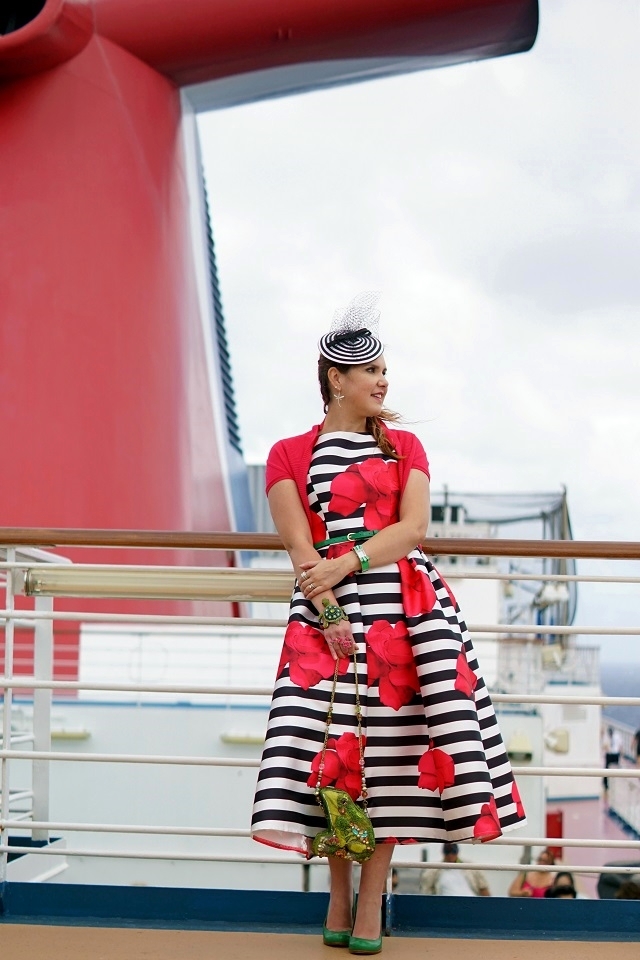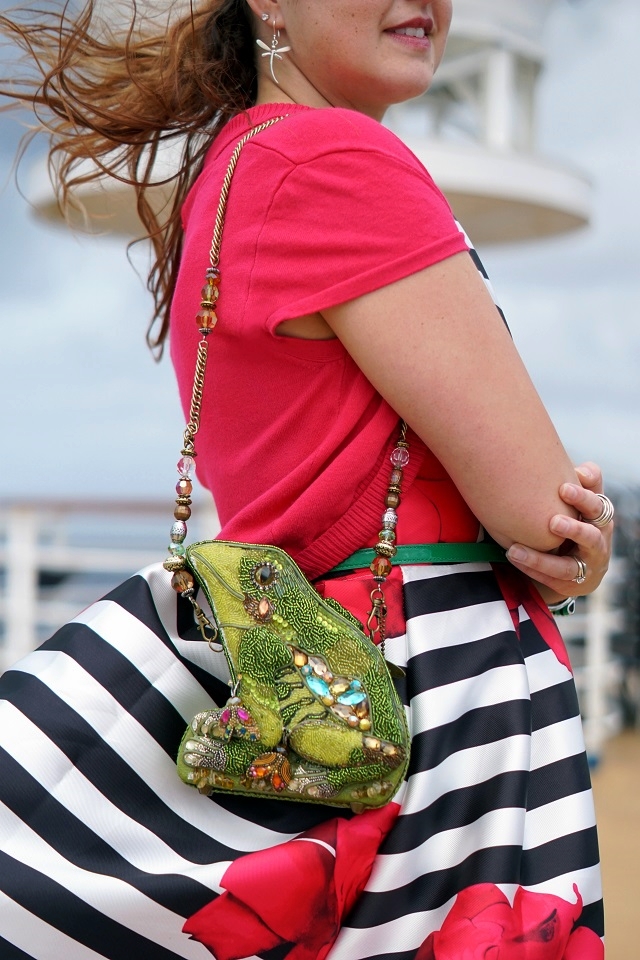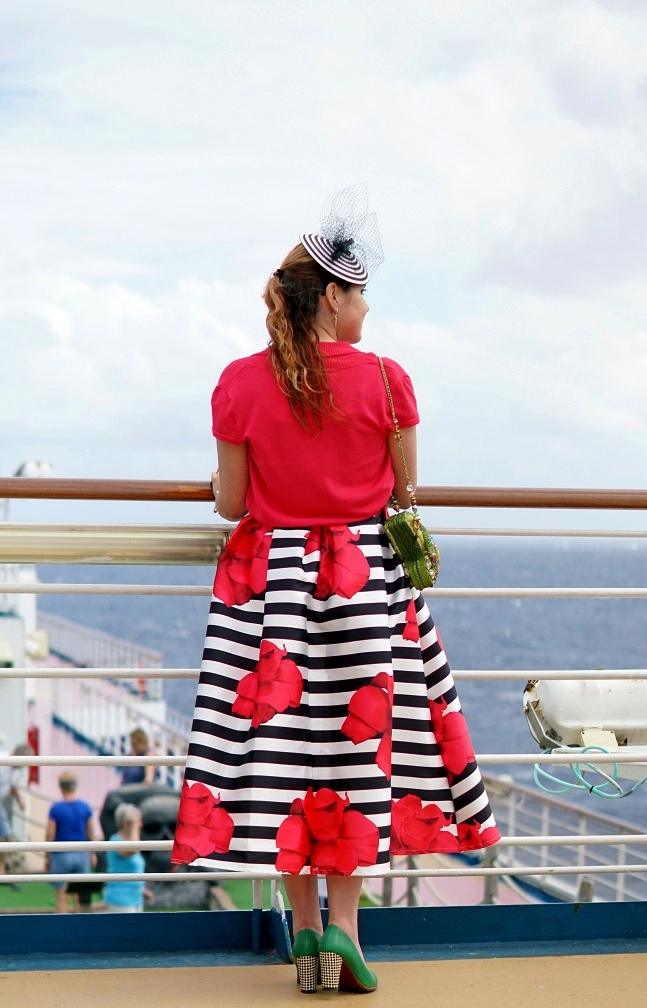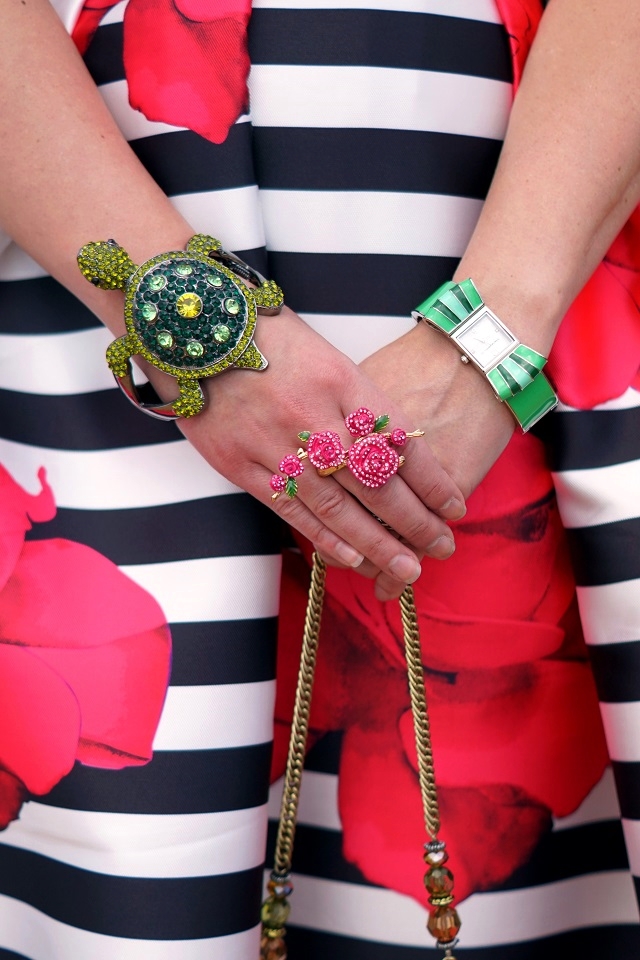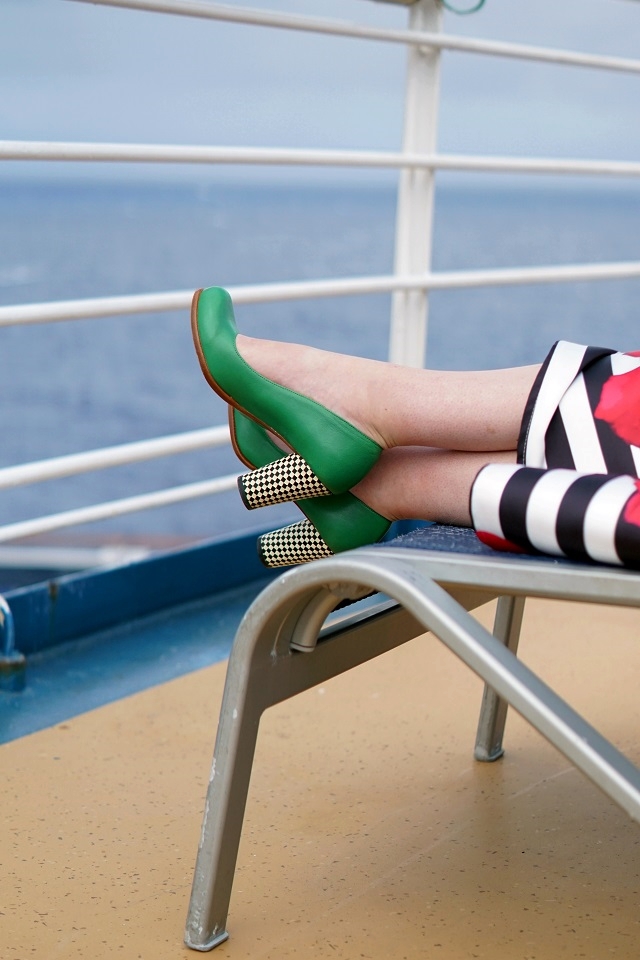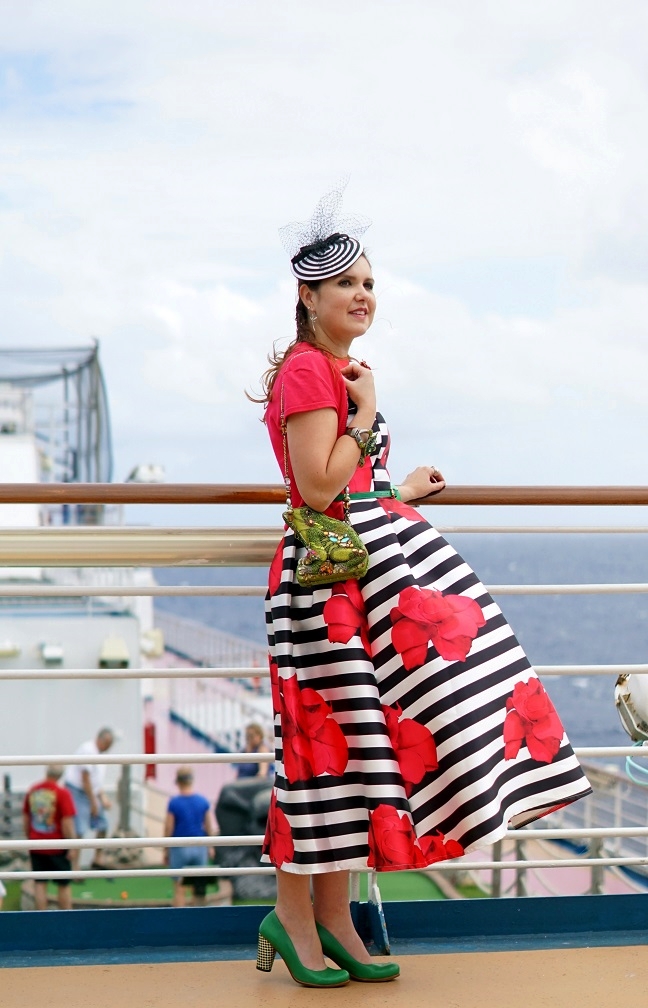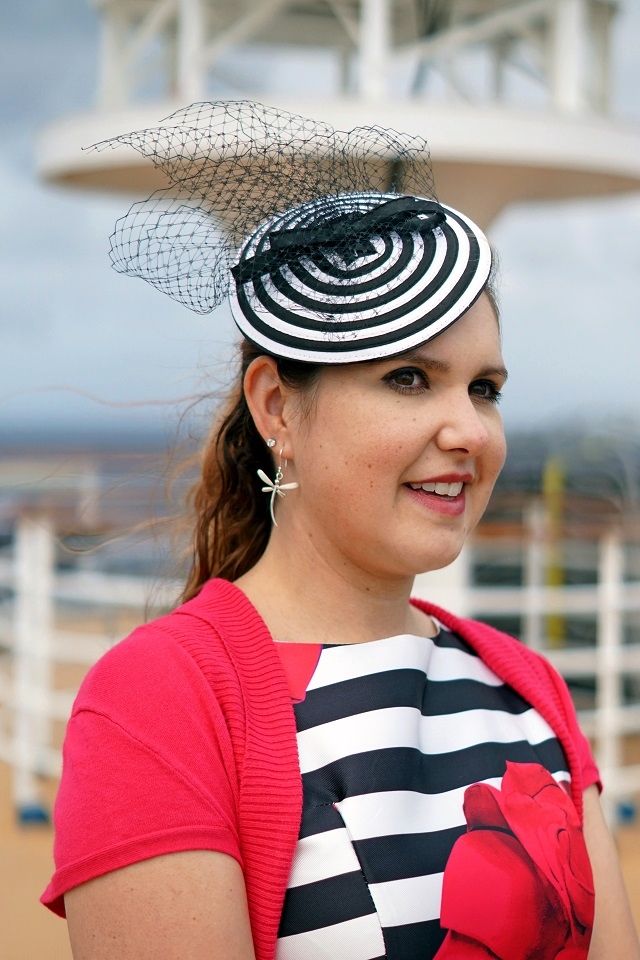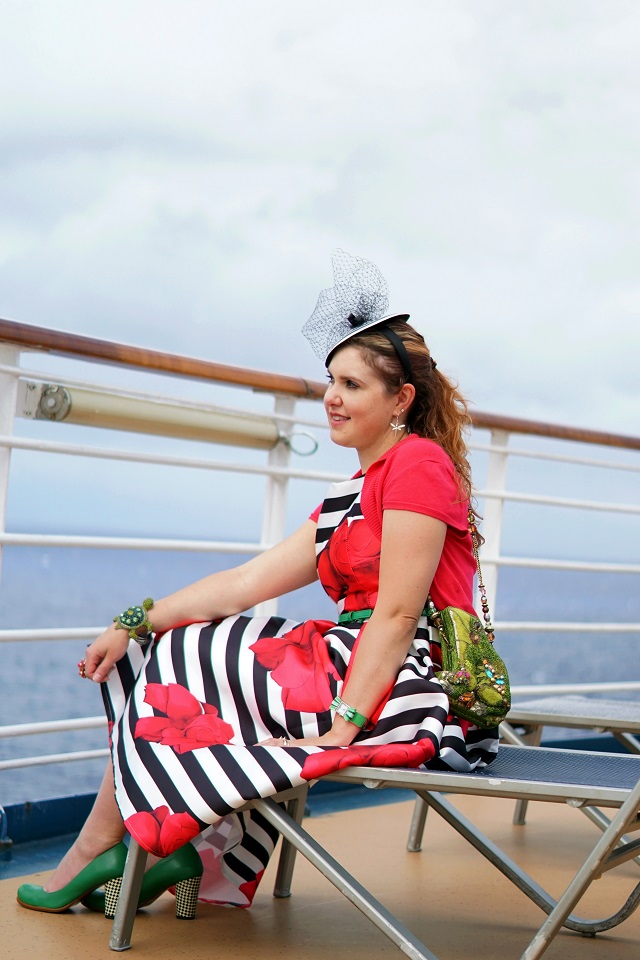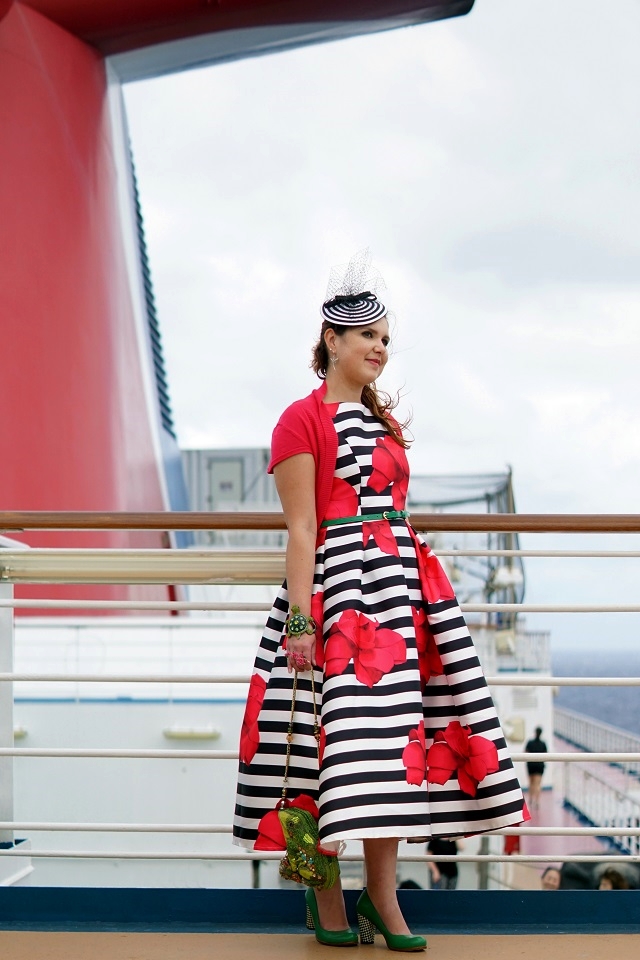 My gorgeous view from the top of a breath-taking gondola ride in St. Thomas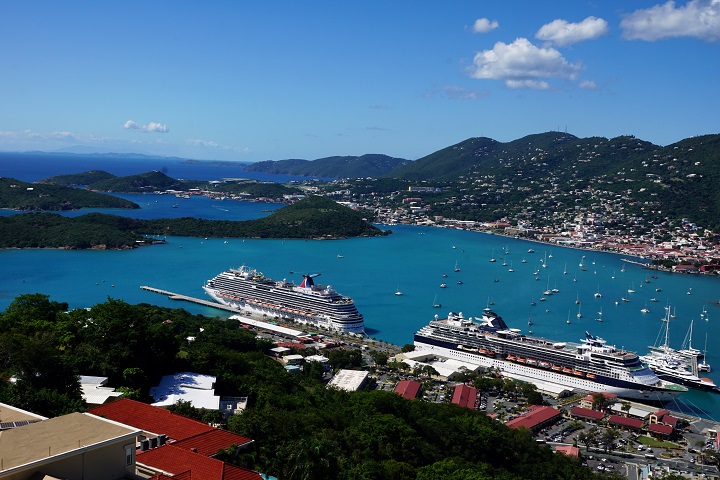 Outfit Details
Shrug – Jessica @ Sears
Hat – Jeanne Simmons @ Chapel Hats
Belt – Forever 21
Dragonfly earrings – Winners
Turtle bangle bracelet – Wayne Clark @ The Shopping Channel
Rose knuckle ring – Betsey Johnson @ The Bay
Watch – Isaac Mizrahi @ The Shopping Channel