As a big fan of jewelry and accessories I love to find new places to get the perfect pieces from. I always look for fun and affordable pieces that I can add to my collection. When I took a look at ThePeachBox's online website I was really loving what I saw. Not only did they have some unique pieces but they were at great prices! I decided on a few bangles as I love to stack them to make a statement. One of the bangles I picked from ThePeachBox was a bracelet that looks like a buckle (click here to see it). The detail I love the most about it is that it even closes with the buckle and can be closed in any one of the buckle holes! That is a pretty neat feature! The other bangle I chose was the Roman Empress bangle (click here to see it). I have always loved the way roman numerals look, even on watches as well and so this bangle was perfect for me. Both bangles stack up beautifully together on my arm and how great do they look with this fantastic ruffle sleeve top from Chicwish!
ThePeachBox is an online company located in Australia and ship to over 190 destinations worldwide. They offer free shipping for orders over $75 for international orders and free shipping for Austrailian orders over $50! I really like that they use quality materials as my silver colored buckle bangle is made of stainless steel and my rose colored roman empress bangle is stainless steel plated with rose gold!
If you want some fun, affordable and quality jewelry then check out ThePeachBox!
*** You can get 15% off until February 29th, 2016 with coupon code: tpb-winnipegstyle
Outfit details after the pictures: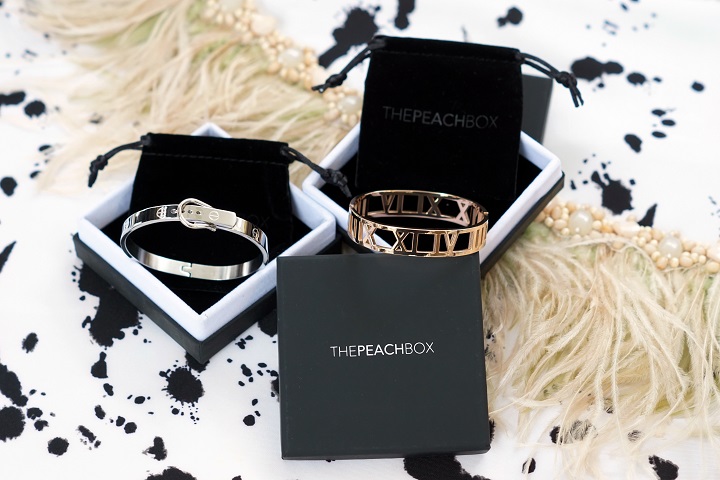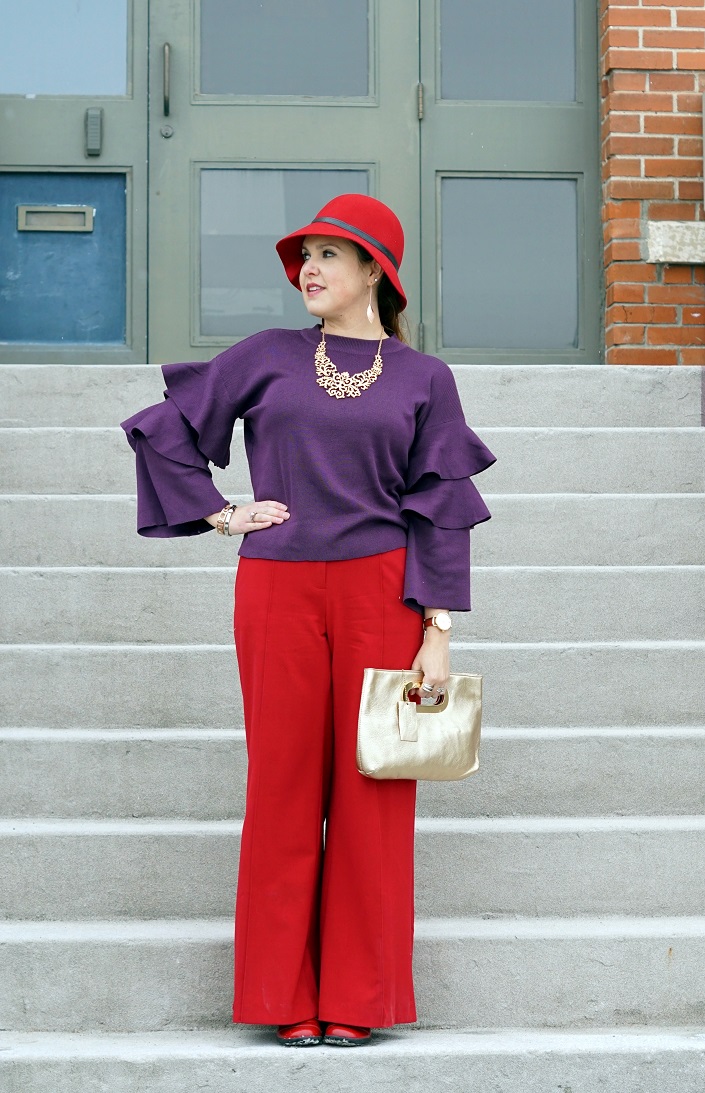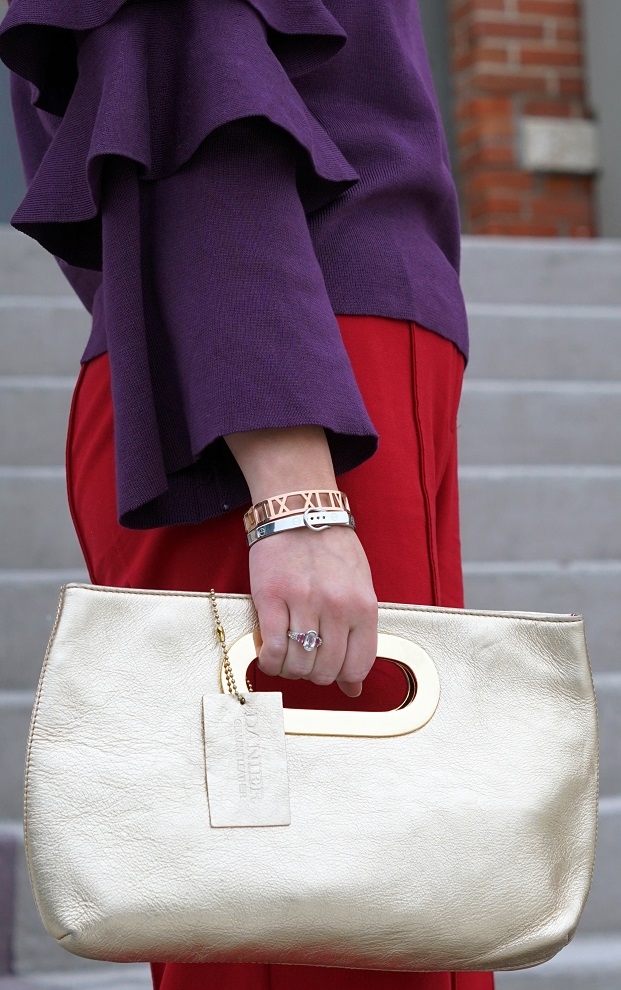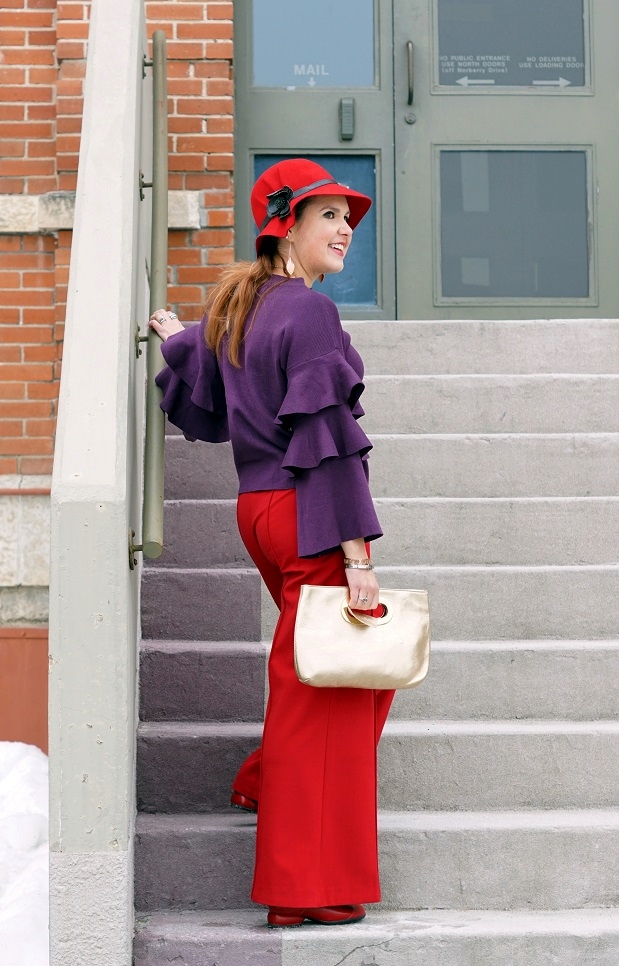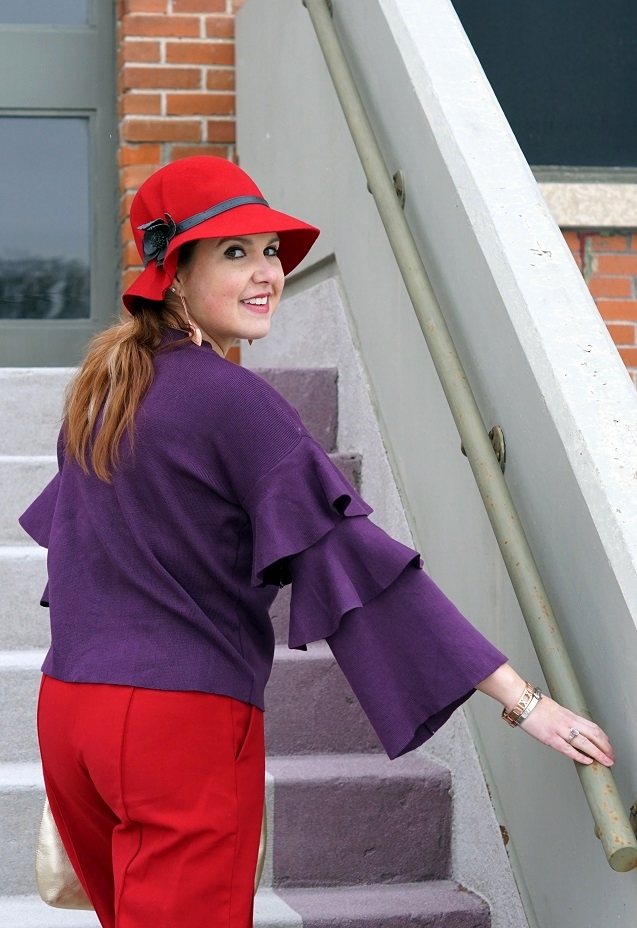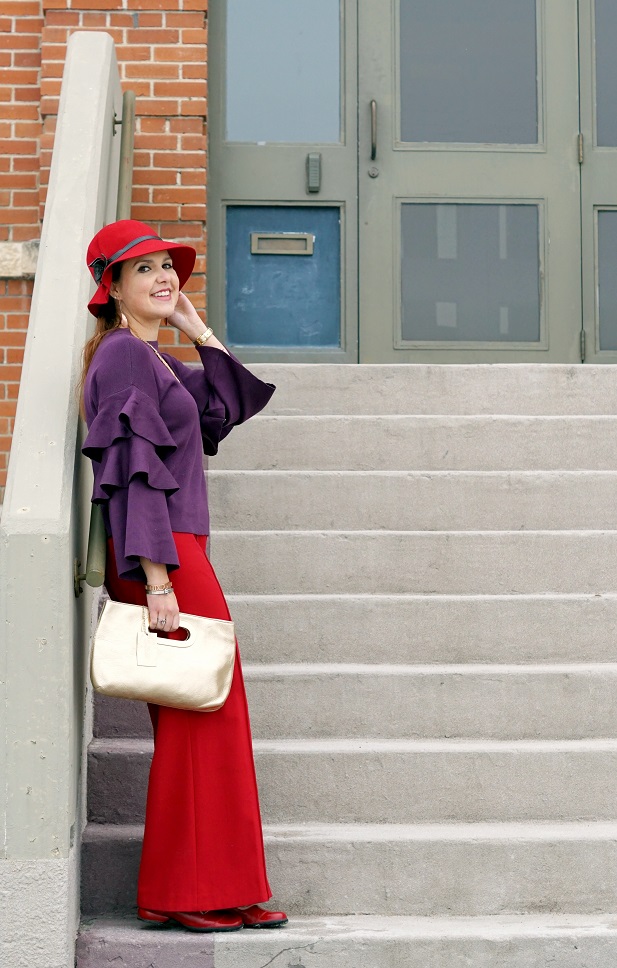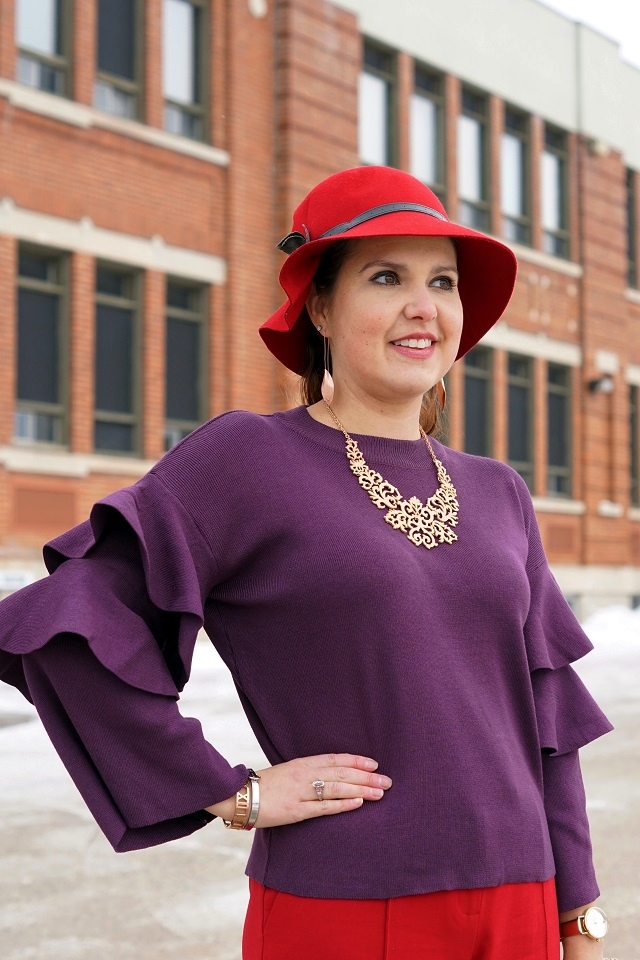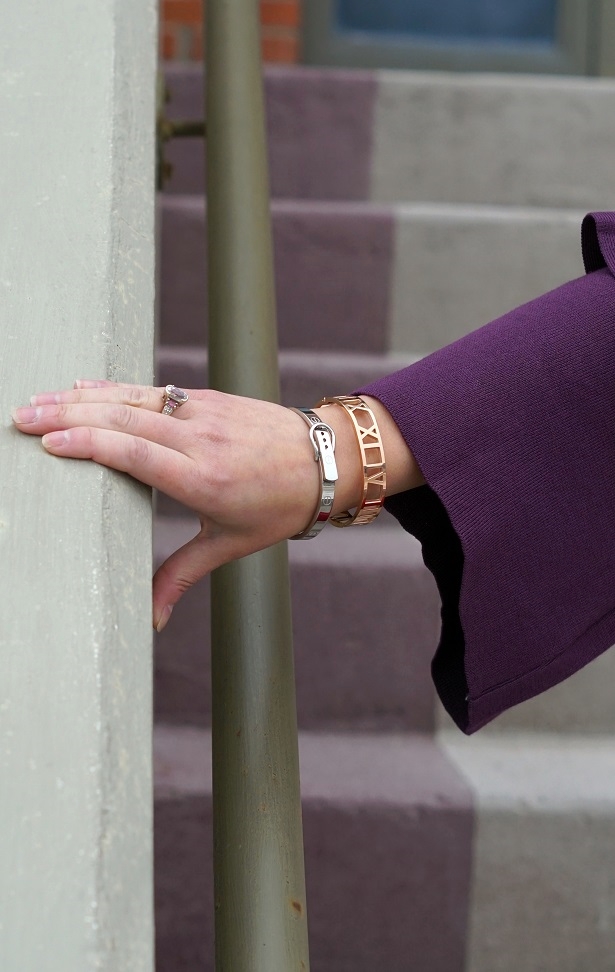 Outfit Details
Roman empress bangle – ThePeachBox
Pants – Victoria Secret
Earrings – Pine Ridge Hollow
Necklace – Madison Lane Boutique
Watch – Kate Spade @ Winners
Hat – Memar @ Winners
Shoes – Fluevog