You all must know by now that I LOVE Hats! I wear them pretty much everyday of my life. So you can imagine that I am constantly buying new ones. The only problem is after awhile every hat I find in the stores are hats I have seen before and I have now decided to only buy a hat when it it something completely unique. So you can imagine my excitement when I found Puffin Hats (click here to check them out).
Puffin Hats is a Toronto, Canada based retailer and distributor of luxury winter accessories. The unique style of their products are drawn from two centuries of Russian tradition, each of their hats and of course the matching mittens are made from an Original Russian Pavlopossadsky shawl and therefore each has an individual cut and pattern. Every hat and pair of mittens is unique and made to order so if you would like a specific pattern and fur combination don't be afraid to ask! I just love when companies let you customize your order to make the perfect piece! The hat and mittens are made in different furs as well, including arctic fox, blue fox and what I chose mouton (french for sheep).
The hat I chose was the basic puffin (click here to see it) and the basic puffin mittens (click here to see them) made from mouton as I knew they would go so well with my wardrobe. These pieces can be dressed up or down and that is important to me to be able to add them to any outfit. As you can see I chose a different fabric then what is shown on the webpage as I really fell in love with the light colored rose pattern that I saw on another one of their hats. Puffin Hats were so amazing and accommodated my request and created the most amazing pieces! Love that! I am so impressed with my hat and mittens and they really are one of a kind pieces making them something that I will cherish forever!
To see their collection of hats (click here)
To see their collection of mittens (click here)
More outfit details after the pictures!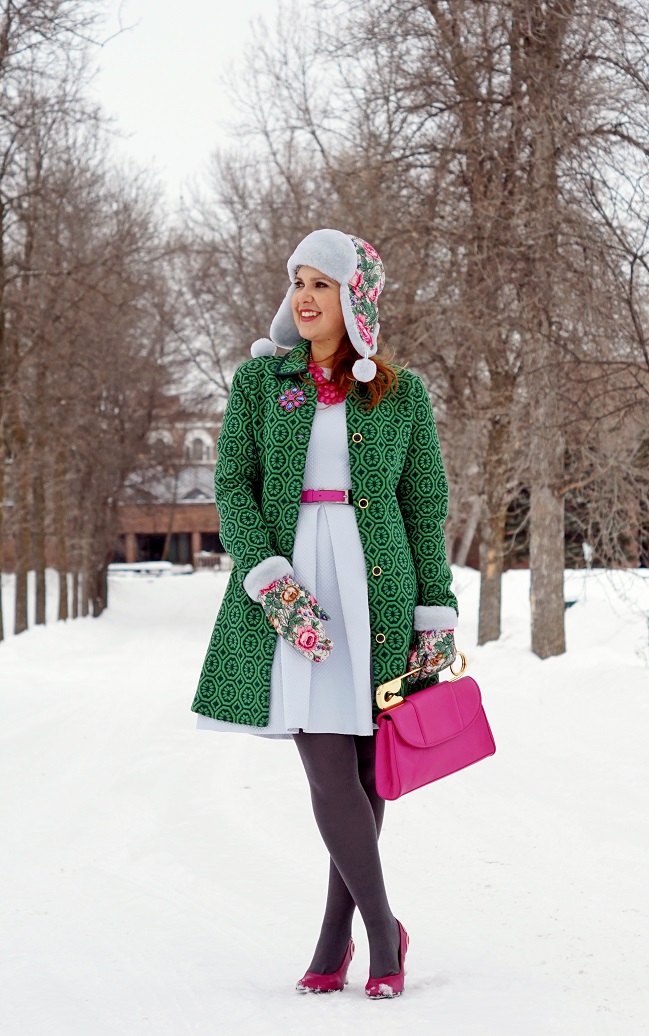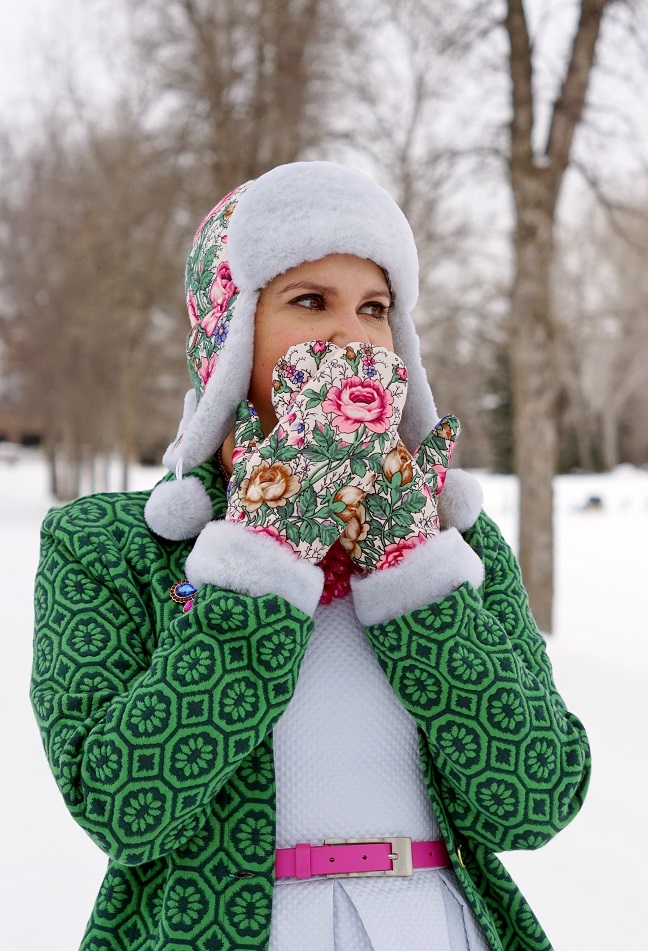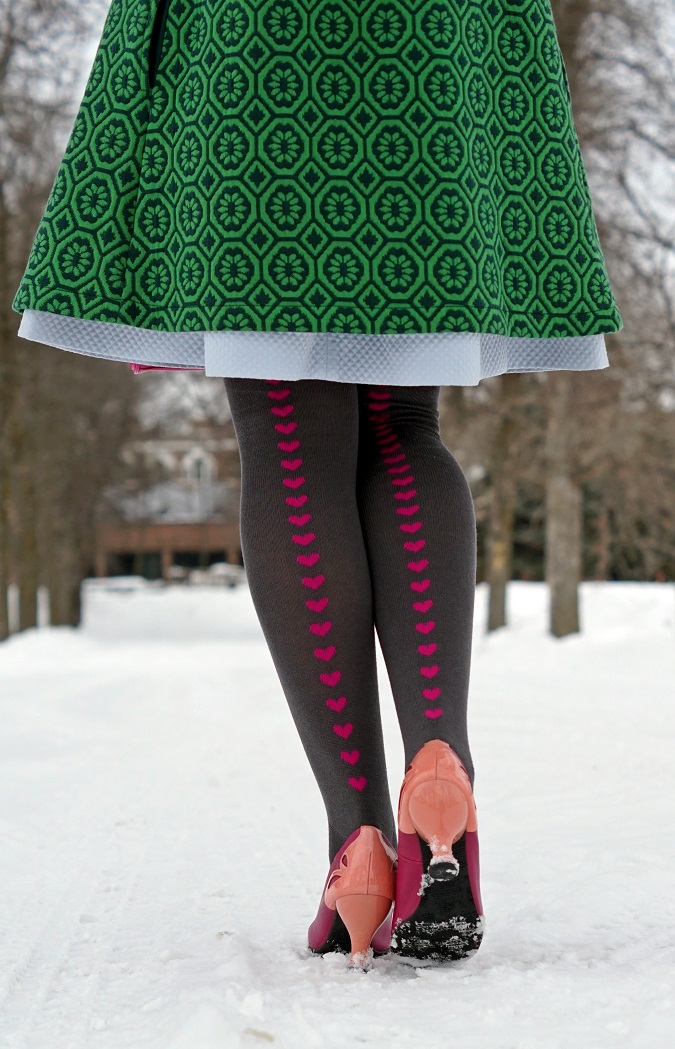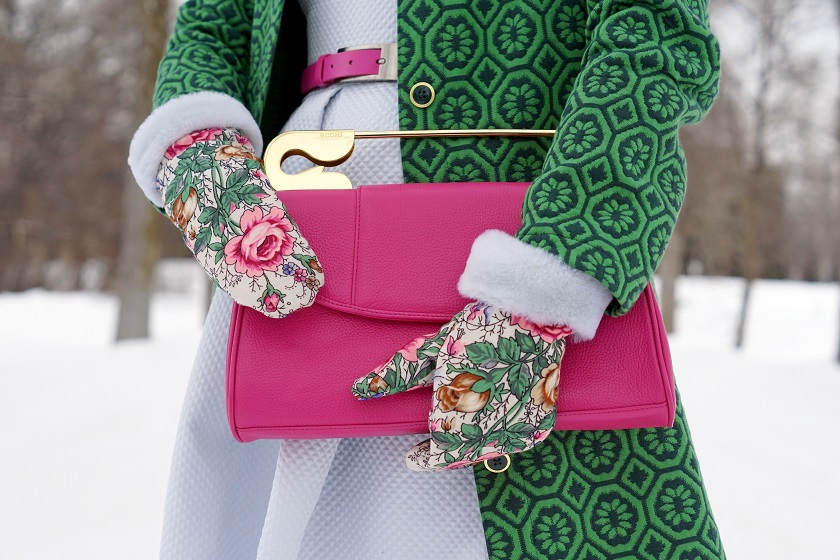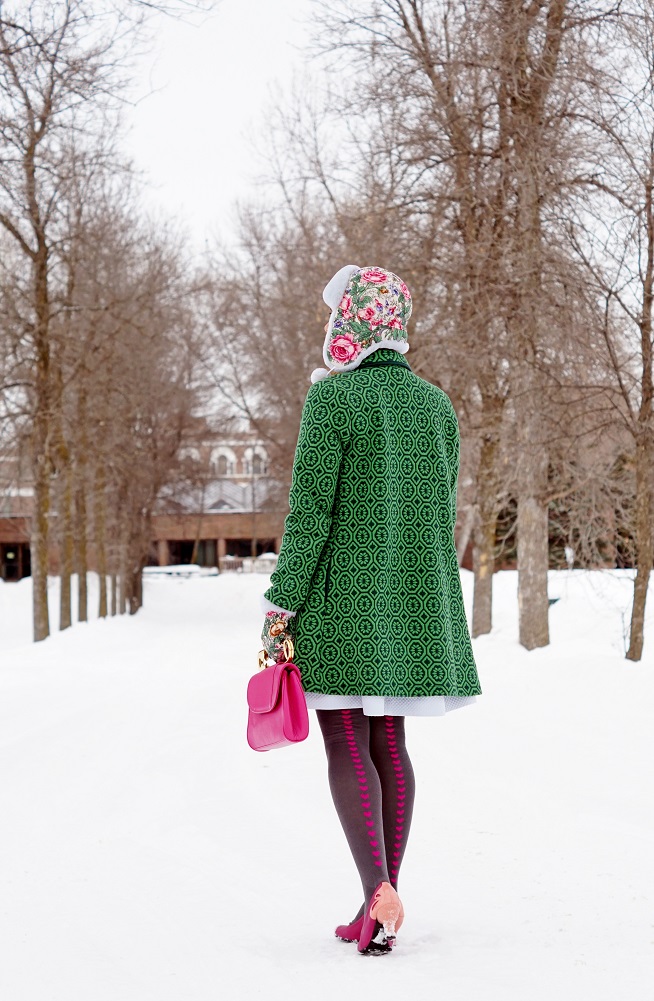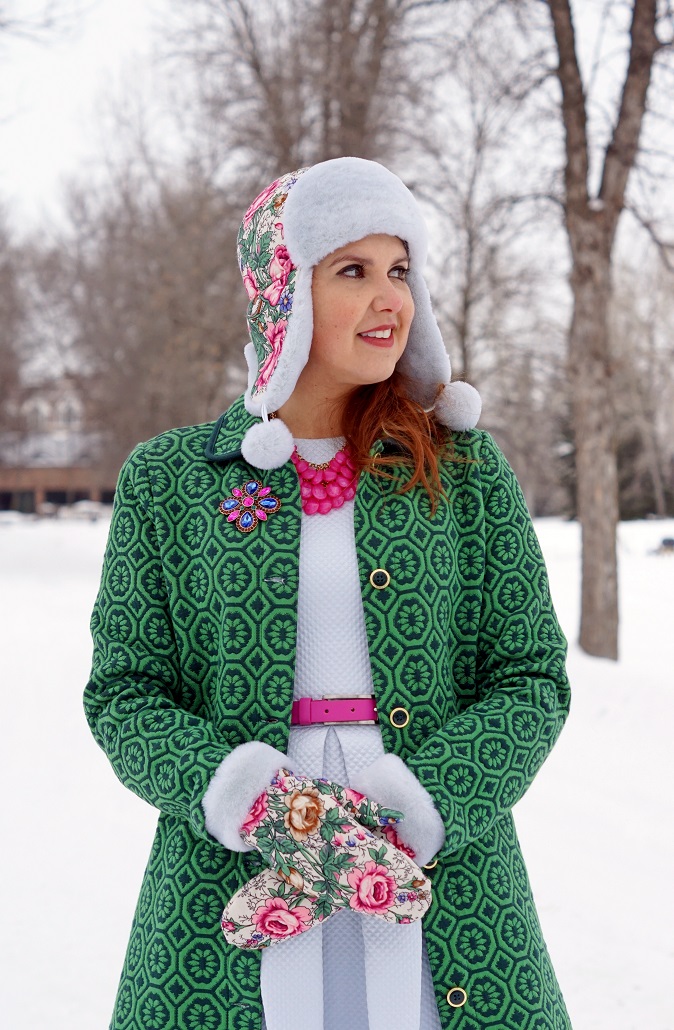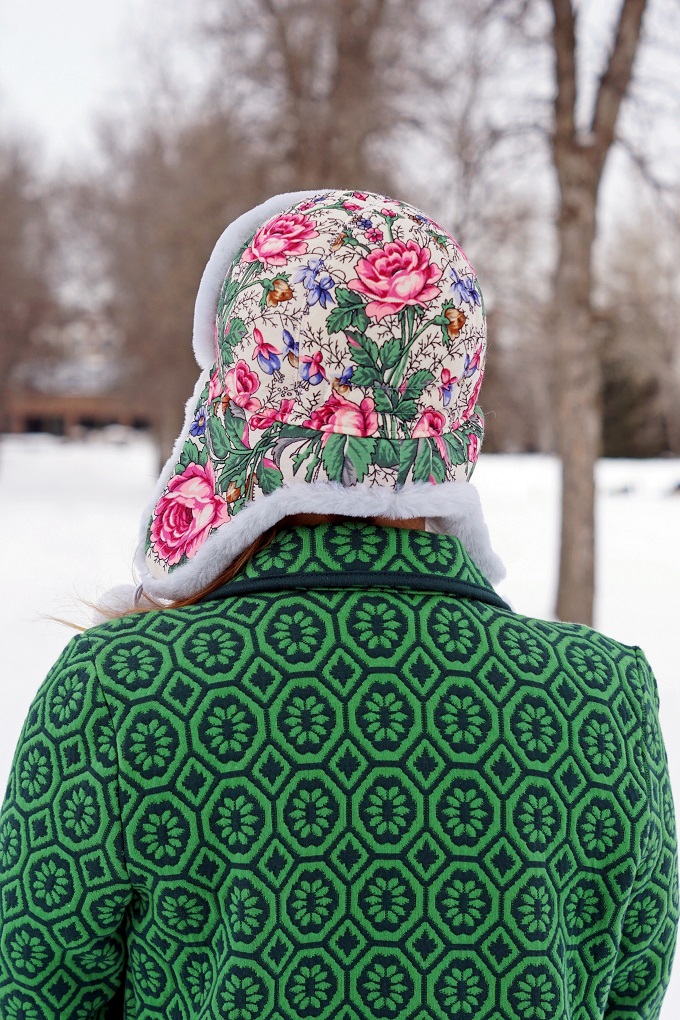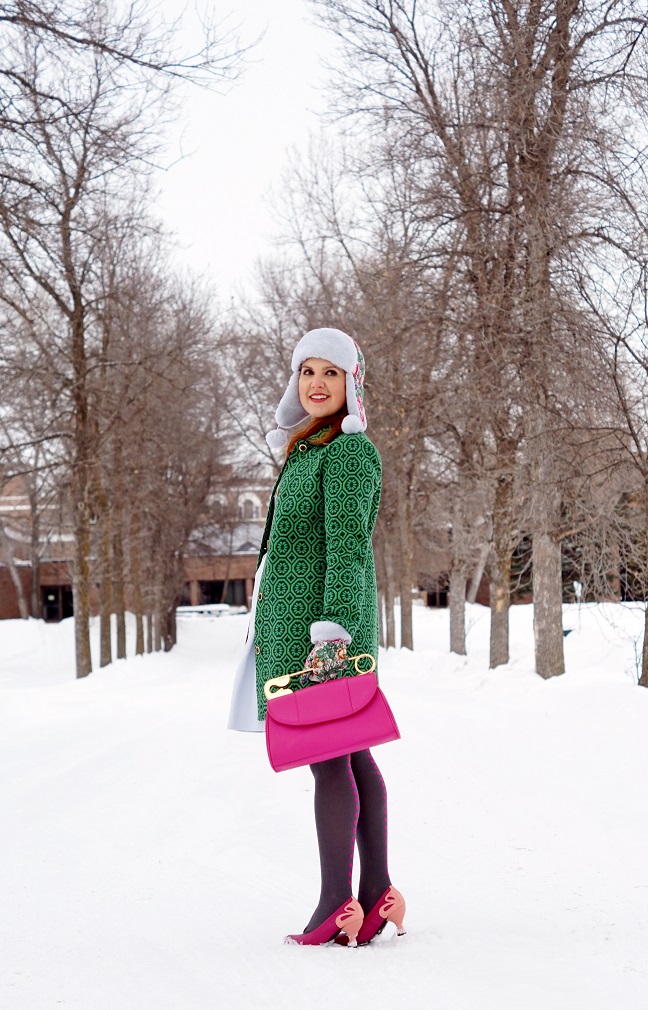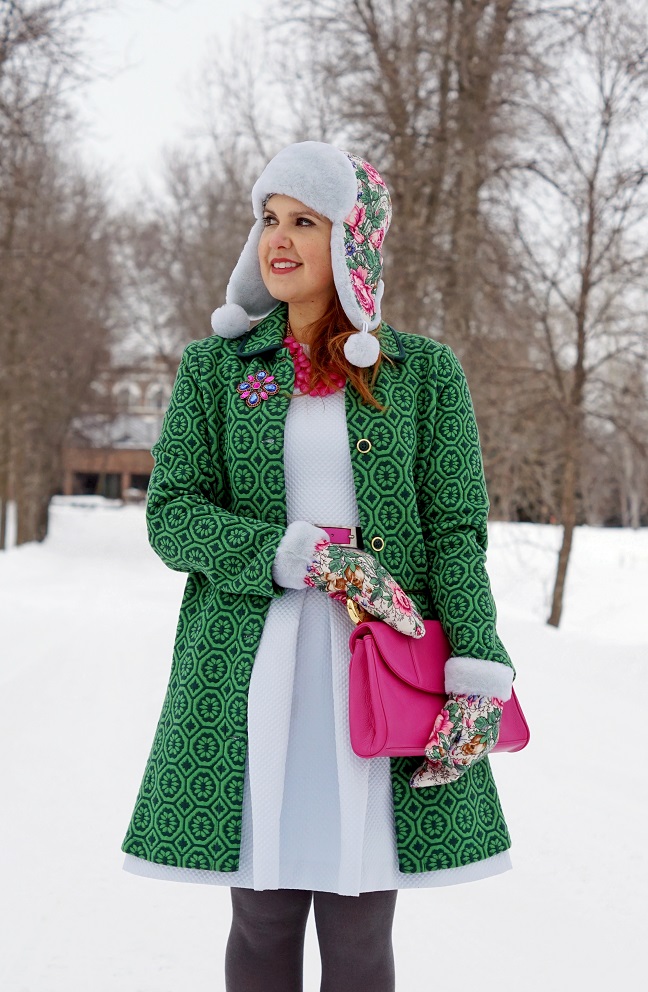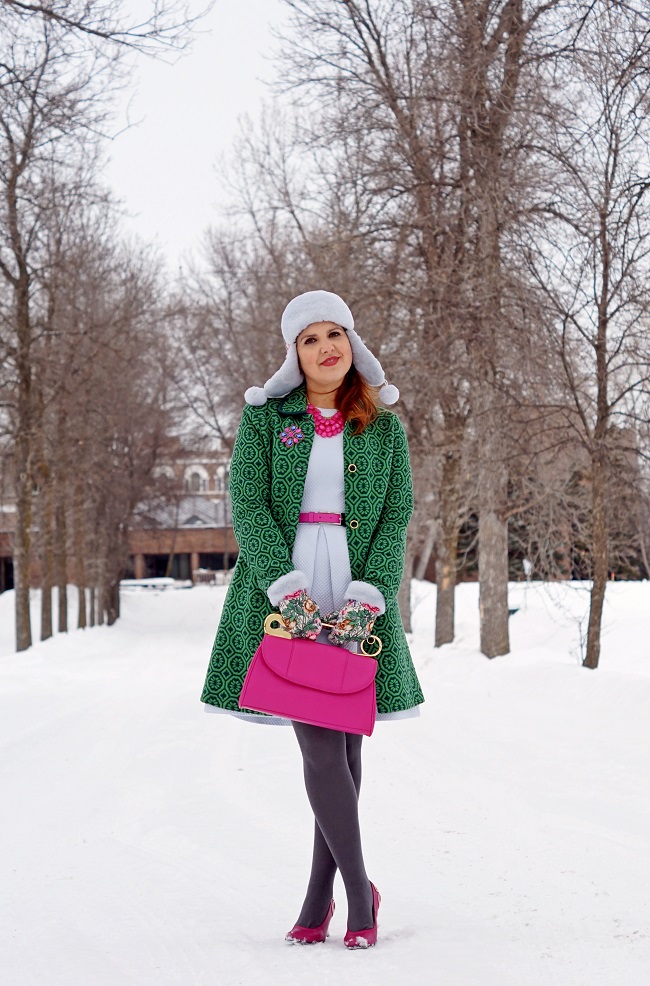 Outfit Details
Over the knee heart back seam socks – Tabbisocks
(Get Free Worldwide Shipping at Tabbisocks with coupon code:
REBECCAXTABBIFS until February 15th, 2016)
Coat – Isaac Mizrahi Live @ The Shopping Channel
Dress – Elle collection for RW& Co
Belt – Danier Leather
Safety pin clutch – Bodhi Handbags
Necklace – Forever 21
Brooch – TJ Maxx