Mixing prints can really be fun and a great way to make an outfit unique to you. I love to find things with heart prints and this is the time of year when you will find lots of different choices out there. I normally look for pieces that make a big statement but when I saw these sweet fuzzy heart socks from Tabbisocks (click here to see them) I knew they would be a cute way of wearing hearts without being so in your face. I think they would also look great worn with ankle pants as well and just a little bit of the heart print shows at the ankle. They come in a few different colors as well so you can pick the ones right for you.
TABBISOCKS is so kind to offer FREE SHIPPING to my readers (including international orders!) with coupon code: 'REBECCAXTABBIFS' offer ends February 15, 2016!
I don't think I have ever tried to mix hearts and polka dots before but there is always a first for everything and I love it! I think I will try wearing them together more often! Isn't this polka dot skirt from Chicwish adorable?! (click here to see it) I had no idea how it would look on me as it made of velvet but I love the heavier soft texture and the polka dots are even a little fuzzier than the rest of the skirt. Definietly a unique piece!
What are your favorite patterns to mix together! I would love to know?!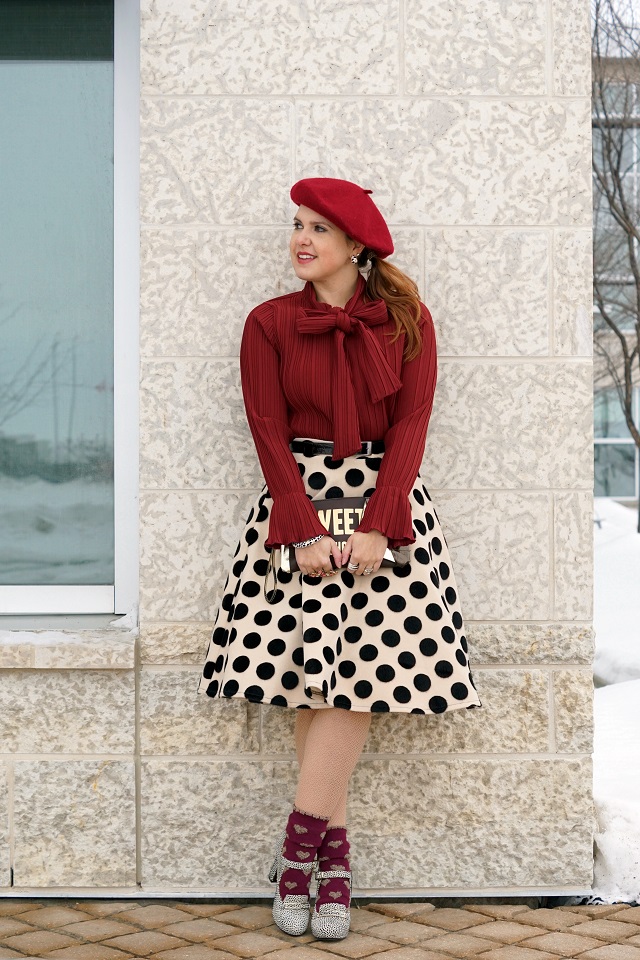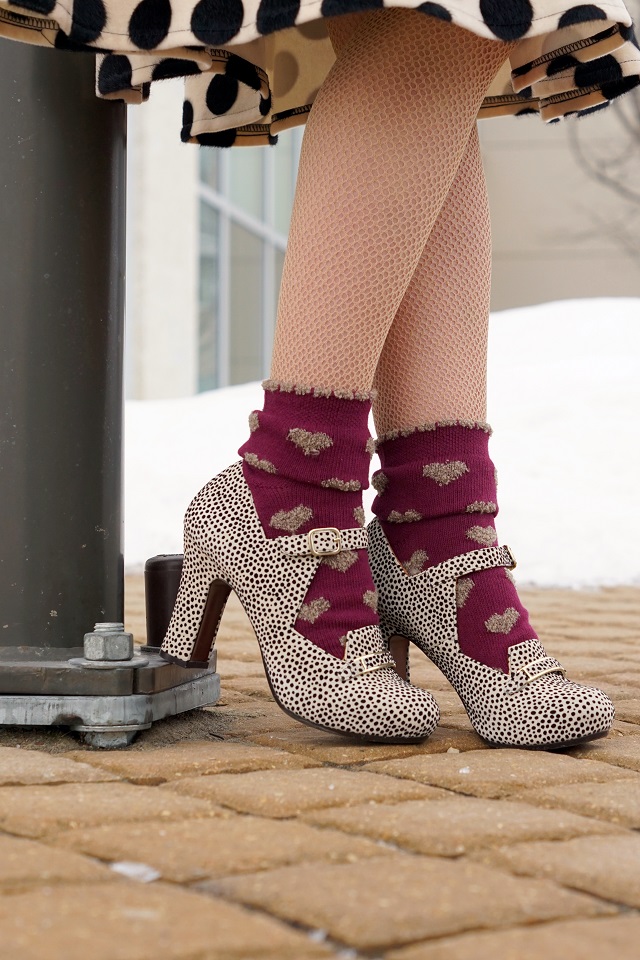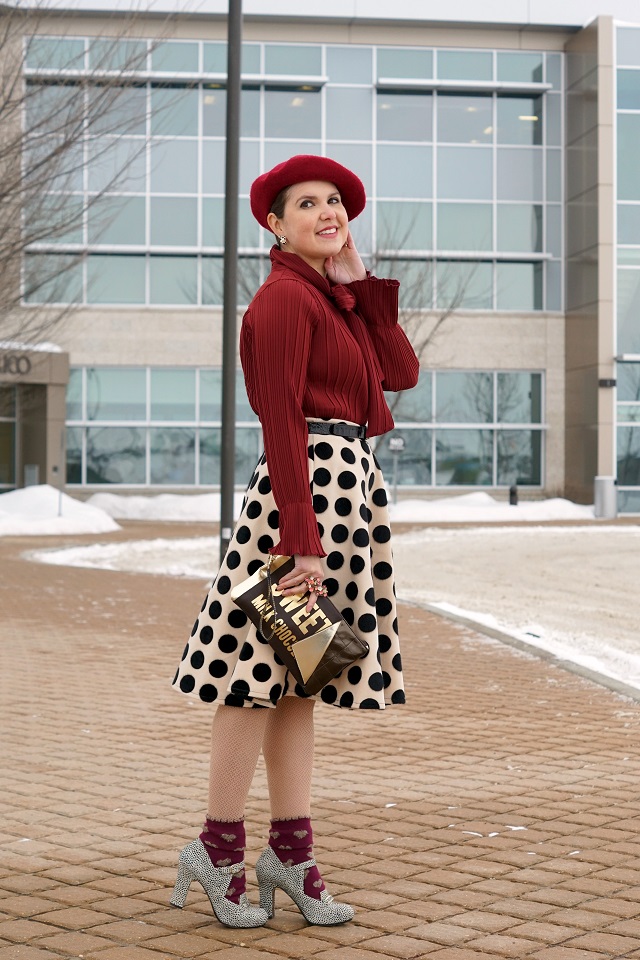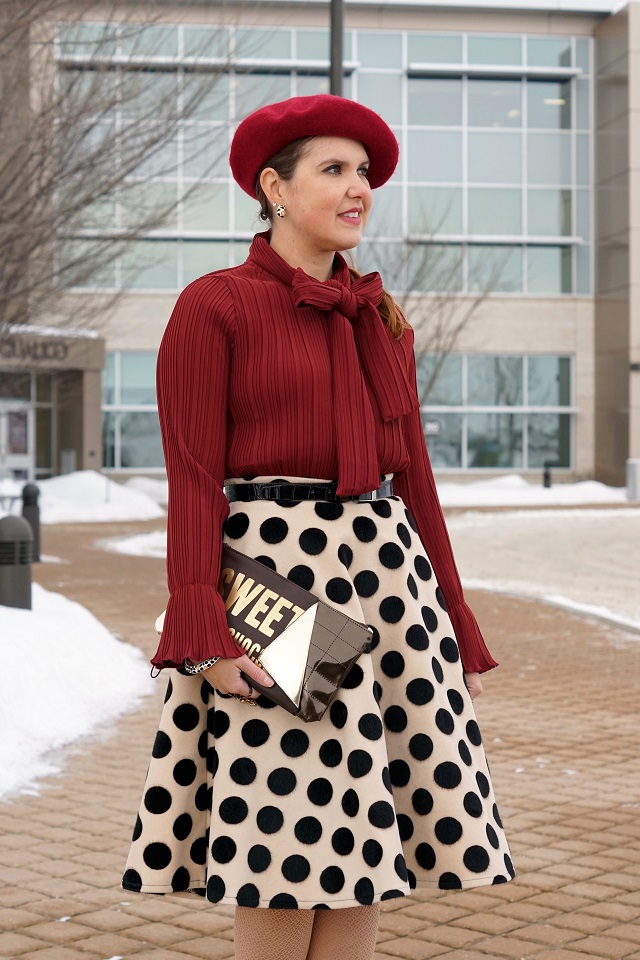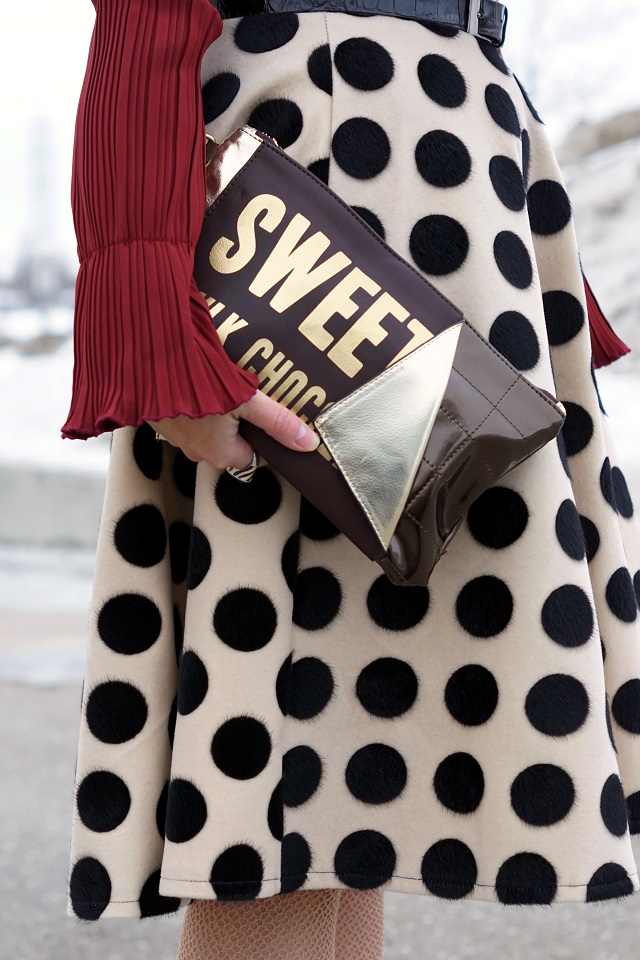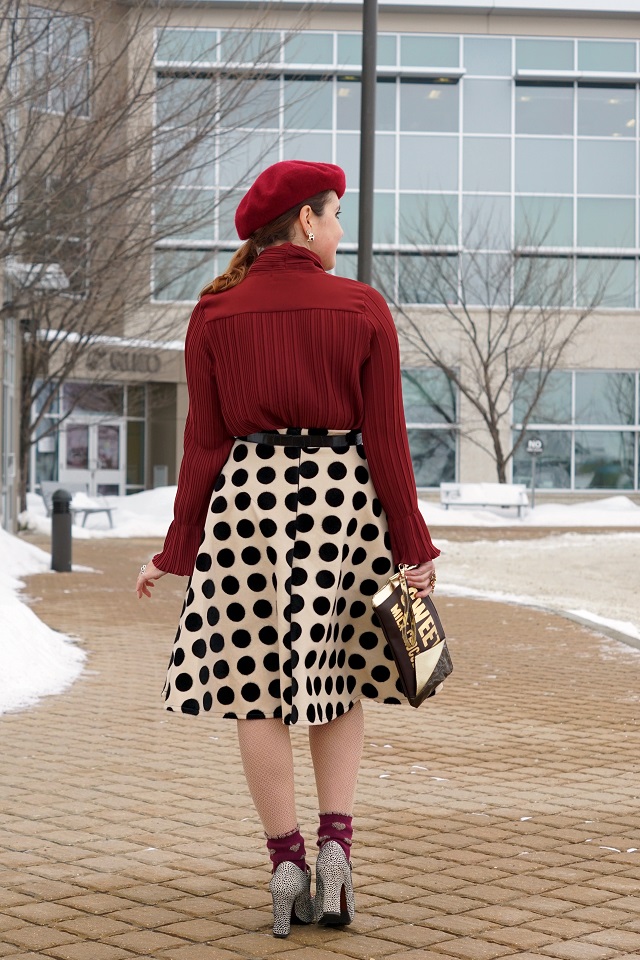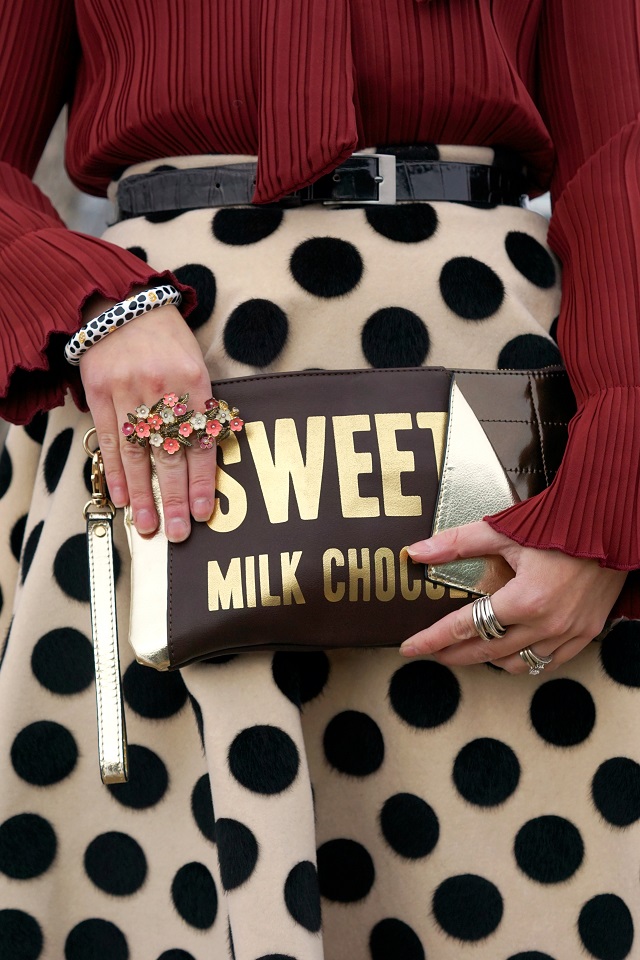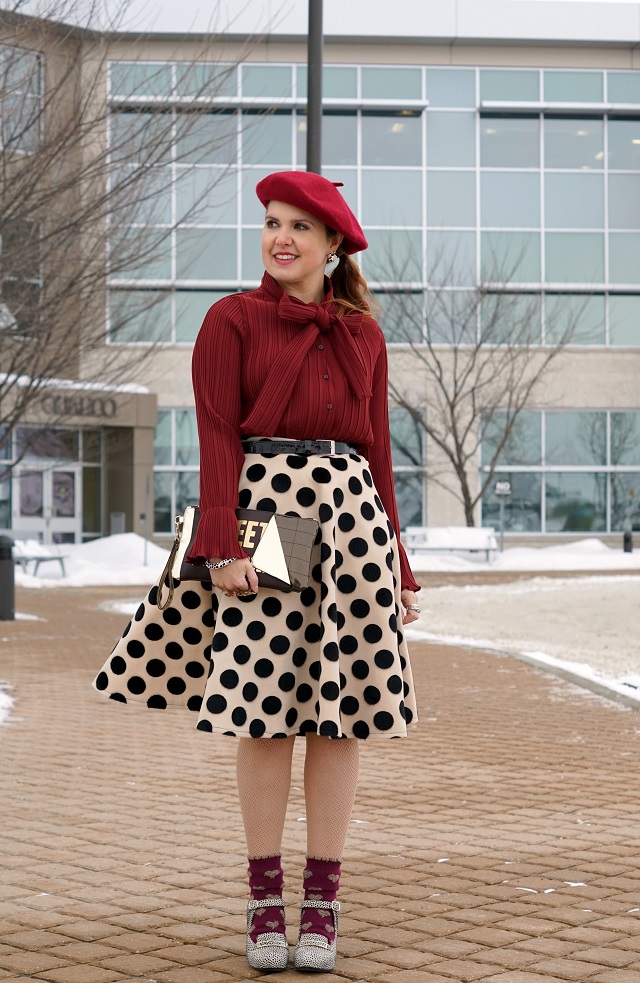 Outfit Details
Fuzzy Heart Socks – Tabbisocks
Velvet polka dot skirt – Chicwish
Belt – Danier Leather
Earrings – Kenneth Jay lane @ The Shopping Channel
Floral knuckle ring – Icing
Bangle – Kenneth Jay Lane @ The Shopping Channel
Chocolate bar clutch – Aldo Accessories